Making a fashion statement through your jewellery box is a trend sweeping the world; people want more ear piercings than ever before and choose to style their wrists with thick layers of arm candy chains, cuffs and bangles. This want for bigger and bolder pieces has crossed the line into the world of high jewellery, with designers setting the most precious and rare gemstones into settings with a loud and modernised aesthetic while still ensuring they're light and easy to wear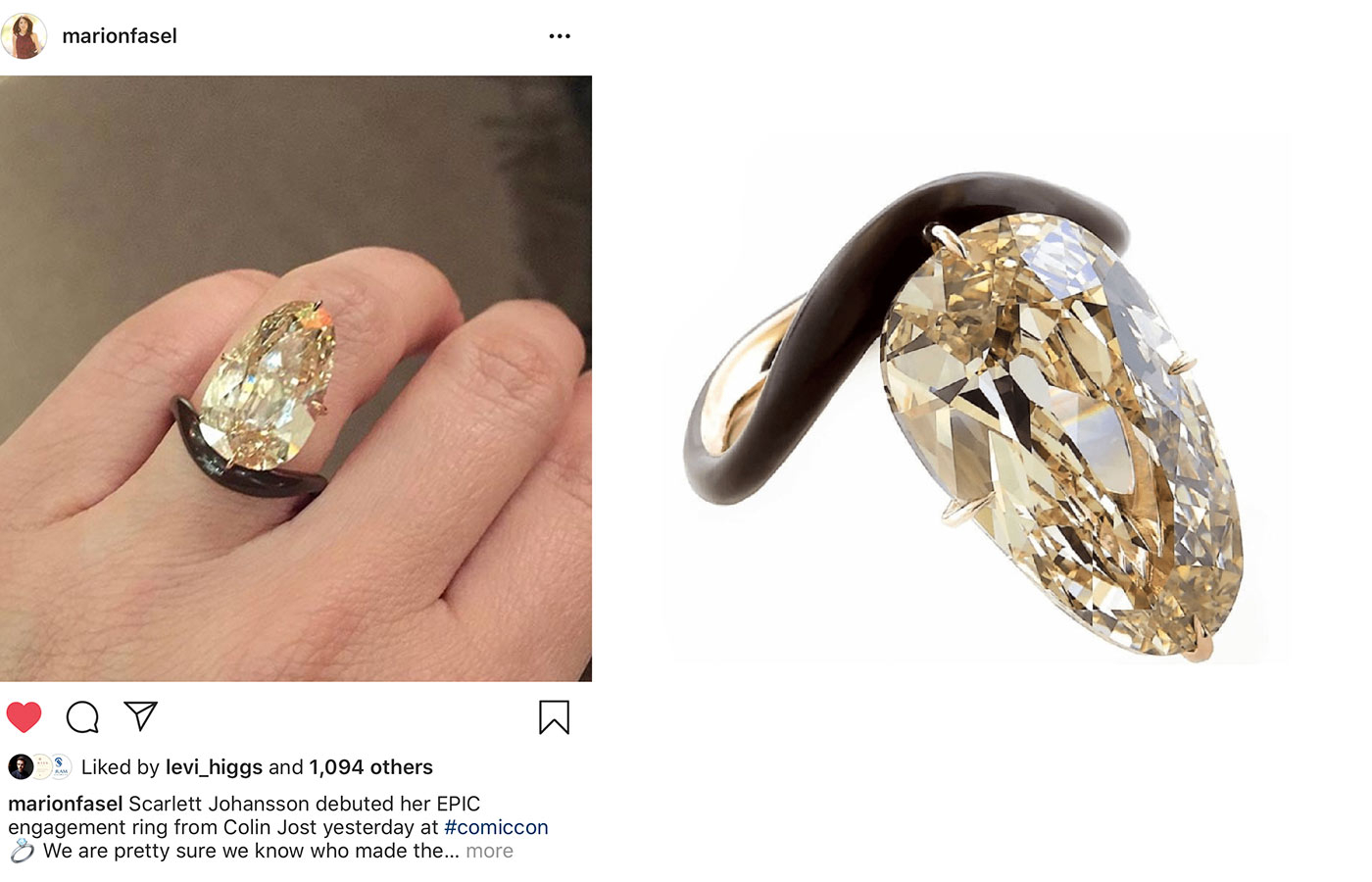 Arguably, this high-jewellery-meets-daily-wear trend is the result of A-listers like Justin and Hailey Bieber, Rihanna, A$AP Rocky and Pharrell, who use high jewellery to express their individuality. They're working with designers such as Tiffany & Co., Alex Moss and Jacob & Co. to create one-of-a-kind jewels whose designs relate closely to their lives and relationships. The trickle-down effect of this has led global designers to unleash their big and bold sides to create pieces that say something and say it out loud. The designers below create pieces that reflect this movement, producing eye-catching and unique creations incorporating special twists and personal details.
Fabio Salini
Italian designer Fabio Salini creates high jewellery pieces that reflect his interpretation of femininity. Avoiding flowers and bows, the Rome-based artist veers more towards wild coral branches, rope, leather, and horns, which he sets into surprising and unexpected designs, as he believes that these strong natural materials more accurately embody female energy. "The idea of jewellery as something which adorns a woman like a doll, delicate and weak, to me is out of touch with the women of today," says Salini. Instead of creating pieces that subtly sparkle, he challenges the norms of jewellery making as an art form, creating bold and dramatic designs that grab the attention of passers-by. One of his greatest contributions to the world of modern high jewellery is his work with carbon fibre, choosing to feature the silky black coating on many of his unique creations. Immediately recognisable by his contemporary aesthetic, Salini hopes his jewels make women feel "brave, confident - and able to dare to be different".
Lydia Courteille
Steps away from the high jewellery capital of the world, Place Vendôme, you will find Lydia Courteille's extraordinary boutique full of curiosities and exquisite jewels. A scientist, collector, and gemmologist, Courteille uses her love of archaeology, ancient symbols and gemstones as inspiration when creating flamboyant wearable works of art. Her latest collection, A Natalie, is a testament to the designer's love of antiquity, as each of the ten rings included in the series features a hand-painted enamel portrait of women of varying ethnicities and ages. These women are surrounded by colourful backgrounds that tell a story, depicting different themes, destinations, and cultures. Each portrait is enriched by a bejewelled frame, featuring a selection of rare gemstones that took Courteille over 30 years to find. What makes this artist's designs so special is that at the heart of it all, she is an antique jewellery dealer, and she incorporates this love into her work, often using ancient artefacts and gems as the focal point of her jewellery pieces.
Glenn Spiro
London-based jeweller Glenn Spiro is the 'bad boy' of the high jewellery world. From his West London showroom, the historic old atelier of British fashion designer Norman Hartnell, Spiro and his son take an unconventional approach to high jewellery, forgoing storytelling and planning for spur-of-the-moment inspiration. He says: "I am in the 'Impulse Passion' industry, which is couture jewellery, and so my creations are not for the faint-hearted". His rebellious attitude translates into his creations, never designing full sets or collections and instead following his instinct to use the impressive gemstones he finds as the muse for each of his pieces. What makes Glenn Spiro's jewels so uniquely modern are the contrasting materials he uses when setting each gem. The visual impact of his pieces comes from common materials like wood, brass, and many other things which he spontaneously picks up during his travels. The juxtaposition of the impressive carat weights of the rare stones combined with the interesting and unpredictable settings are what give G by Glenn Spiro pieces an air of modern opulence.
Taffin
James de Givenchy launched the Taffin jewellery brand in New York City in 1996. Having moved there to study and avoid the constant public scrutiny that comes with such a surname, James was free to explore his style, fusing the two worlds of sculpture and high jewellery to create wearable eclectic pieces. James became fascinated with the concept of perfection, exploring it in his creations by playing with materials and volumes: "I don't find perfection attractive. In personalities, I'm not attracted to flawless either. I look for charm". One of the materials he uses most often to create this charm in his pieces is ceramic, which has become a core emblem of the Taffin brand. James first started working with this material in 2006 to highlight magnificent stones of impressive carat weights, sculpting their outline in bold shades of ceramic. If you are looking for sculptural designs that highlight the individuality of each gemstone, look no further than Taffin.
As you can see, the artists above all have their own uniquely modern interpretation of high jewellery. From female empowerment and breaking down the traditional concept of beauty to the world of antiquities and passion for gems, each designer has found a way to bring to life opulent pieces that have something to say. Which one speaks to you?