German-born artist, jeweller and goldsmith Sabine Roemer needs no introduction. From training at Germany's prestigious Pforzheim Goldsmith and Watchmaking School to honing her skills and rising to success working for renowned maisons on Bond Street and Place Vendôme, this talented designer has been creating pieces under her brand name since 2007. Each year, Sabine releases a limited number of high jewellery pieces which are, in keeping with her brand's ethos, wearable works of art with a truly unique and artistic perspective. This year we welcome the Superwoman ring collection, a series of seven one-of-a-kind rings created to honour women as superheroes, their inherent inner strength and the endless abilities they possess.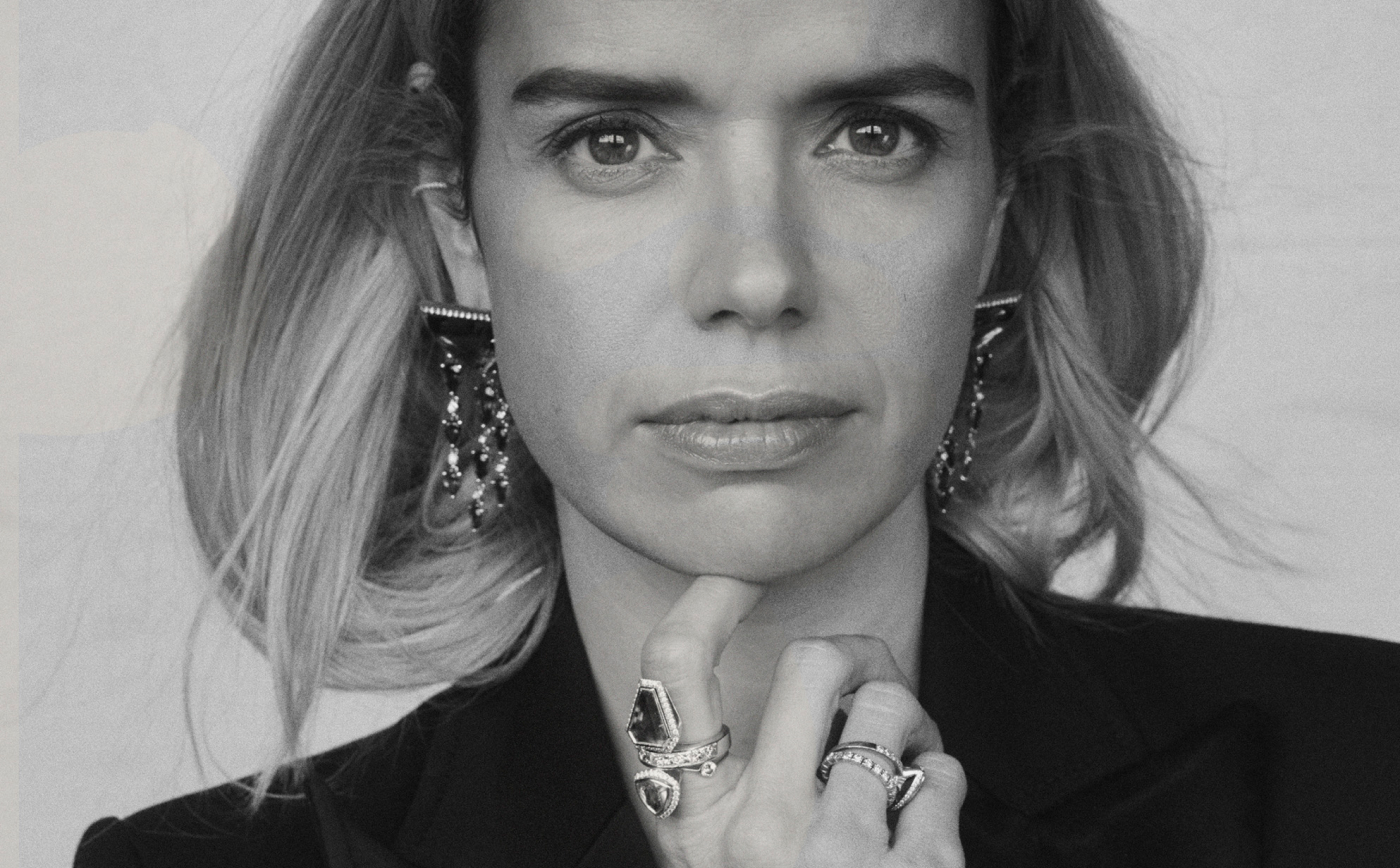 The main defining characteristic of these unique creations is that they each feature significant coloured gemstones with special cuts. Each one symbolizes different facets of feminine strength, recognising that inner power comes in various forms. The Heart's Connection ring features a balance of two pink morganites on either side, promoting healing and compassion, with a diamond pavé set in rose gold to further compliment and reflect their pinkish colouring. The Create Your Dreams ring is another monochromatic piece in the series. Fancy-cut aquamarine and zircon are set in white gold with a sprinkling of diamonds to inspire the wearer and help to turn their dreams into realities.
The other rings included in this series feature gemstones of contrasting tones representing the duality and diversity of the qualities that women possess. The dichotomy of the white sapphire and Burmese spinel in the Unstoppable Fire ring represents passion and calm, the contrasting pink morganite and electric blue zircon set in the Go Deep to Rise ring evokes women's ability to love freely and protect fiercely, and the dark purple and blue spinels set in Calm & Peace evoke the soothing yet revitalising energies we hold.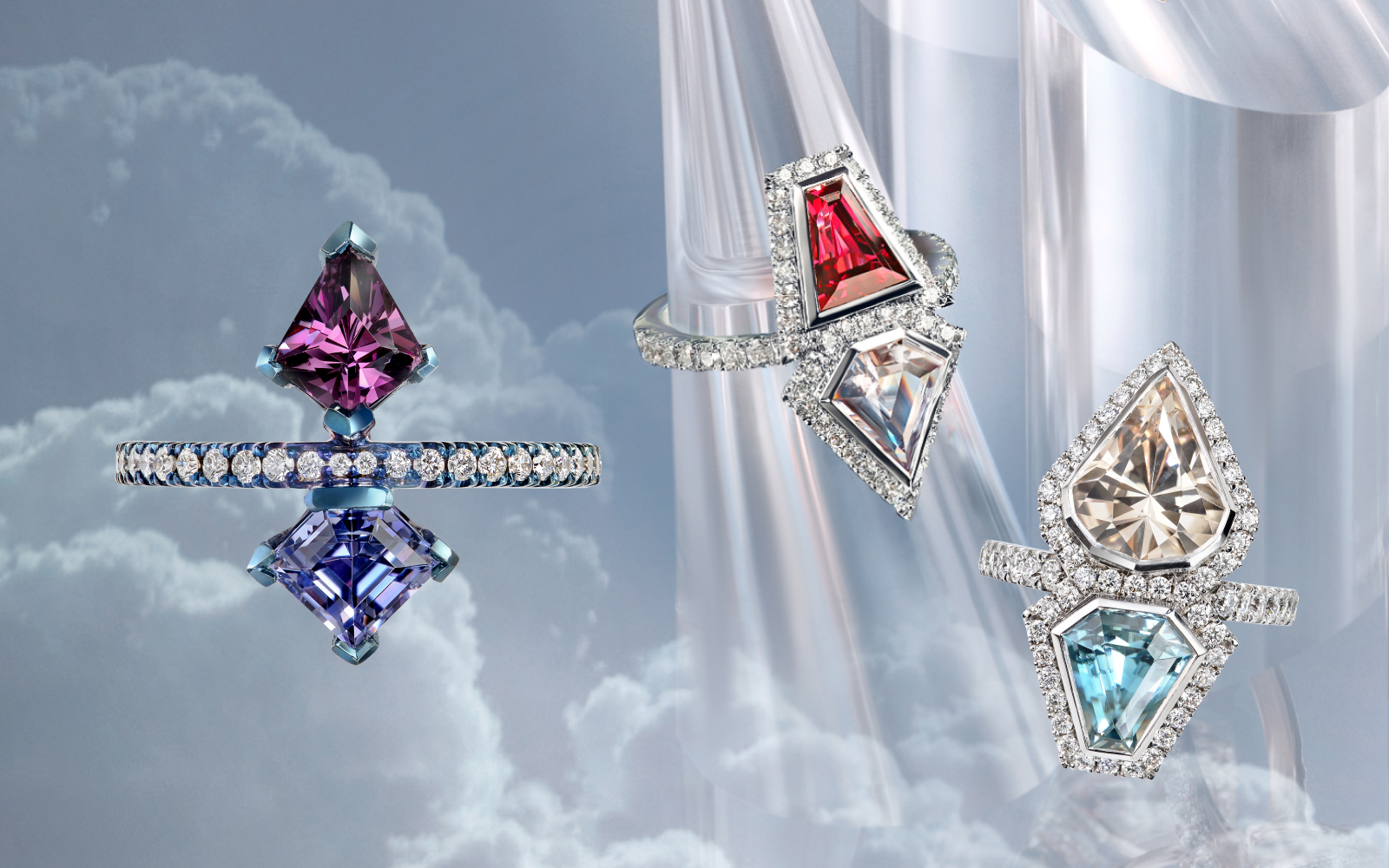 Two rings particularly caught our attention, not for their equally enchanting designs or meaningful symbolism, but for their use of a lesser-seen gemstone. Heliodor is the main gem in both the Sungazer and Ignite, Love Empower & Friendship rings. A member of the beryl family, this gem is found in varying shades of yellow ranging from a pale green to deep orange. This stone is rare and unusual, so we are excited to see it being used twice in such a small set of pieces.
Alongside the symbolism behind the gemstones included in this collection, each Superwoman ring comes with an engraved quote full of meaning. Our favourite comes with the Sungazer ring: "She looks to the sky and faces the light, lets the power of the sun keep her spirit bright. When evening falls, she faces the dark, and her radiance will be the guiding spark".
As you can see, each of these seven wonderful creations aims to support and inspire the women who wear them. Whether it's a self-purchase or a gift for an iconic female figure in your life, a Superwoman ring brings the gift of confidence, beauty and inspiration. Who are the lucky women in your life?