This month, I'm celebrating a decade of KaterinaPerez.com by sharing my personal insight on different jewellery-related subjects. First, I want to turn my attention to the significance of jewellery for contemporary women. Thousands of years ago, jewels were so important that early peoples were buried with their treasures to symbolise who they were, where they came from and what status they held in society. But what about today? I hope you enjoy reading this Q&A that outlines my thoughts on modern jewellery culture.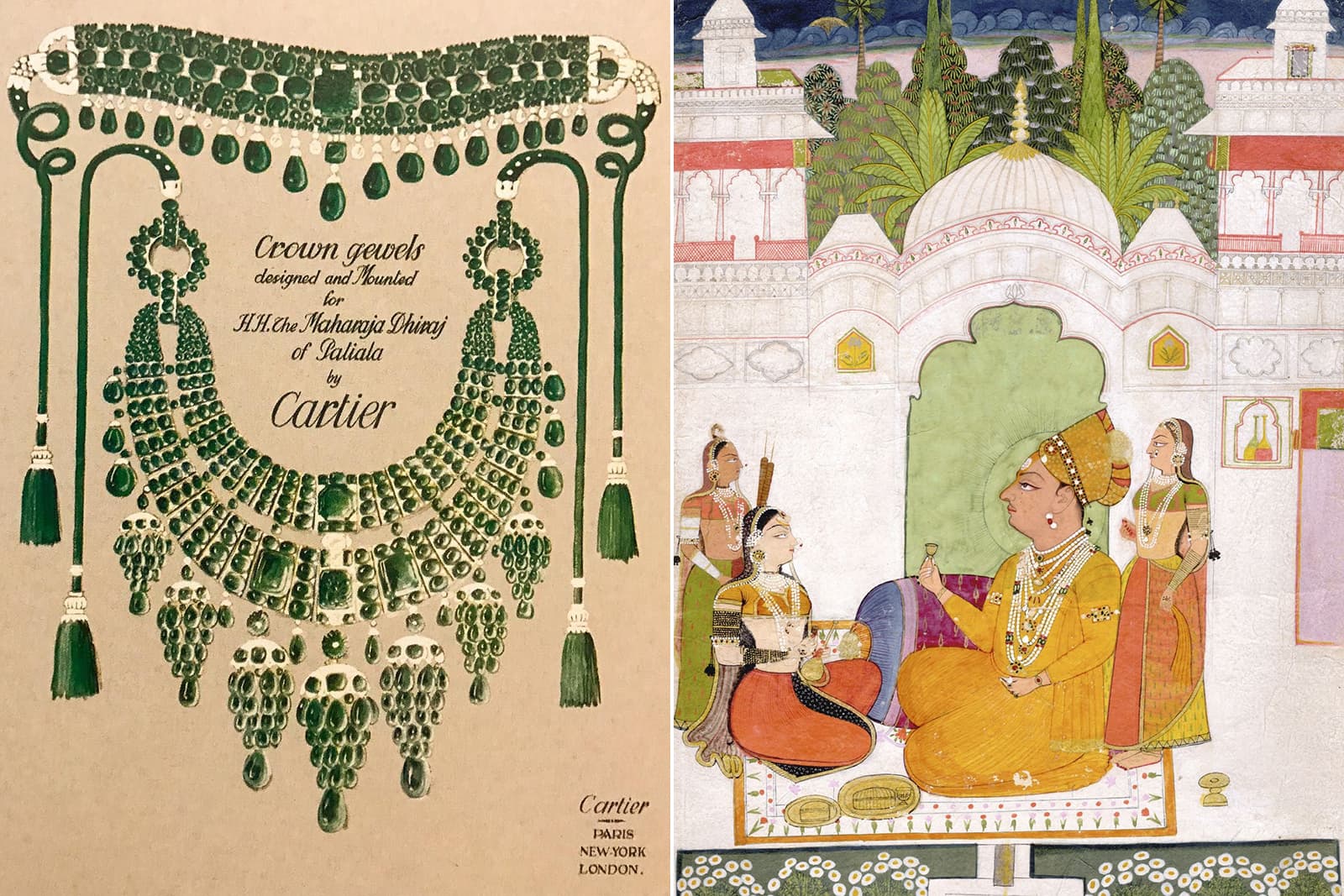 Jewellery has always been a form of adornment laced with meaning. Do you think this is still true in modern society and more people who live now?
I think what jewellery means to people has evolved. Historically, it was mostly considered a status symbol or something of sentimental value. In some cases, it might have been an investment – a way of securing a woman's future and protecting her with something of value. Nowadays, jewellery has evolved to be predominantly about self-expression. It completes a public-facing look and showcases our uniqueness and sense of style. Of course, it still holds meaning for both men and women, but it has broadened as a category to reveal far more about us.
Do you believe the formality of jewellery has also changed? For example, it is worn more frequently as an everyday accessory, not just for red-carpet functions.
Jewellery has a larger spotlight than ever in modern times. Rather than simply being reserved for a special gala dinner, red carpet event or a wedding, we now wear jewellery for brunches, days out and going to work. The average consumer sees more jewellery – on the catwalks, on red carpets, in music performances, in magazines, TV, films, commercials and so on – and can therefore appreciate it more. When I started ten years ago, there were a couple of magazines and shops specialising in jewellery. However, I felt there wasn't enough jewellery out there to be seen, desired, appreciated and understood, so I started writing about jewellery online.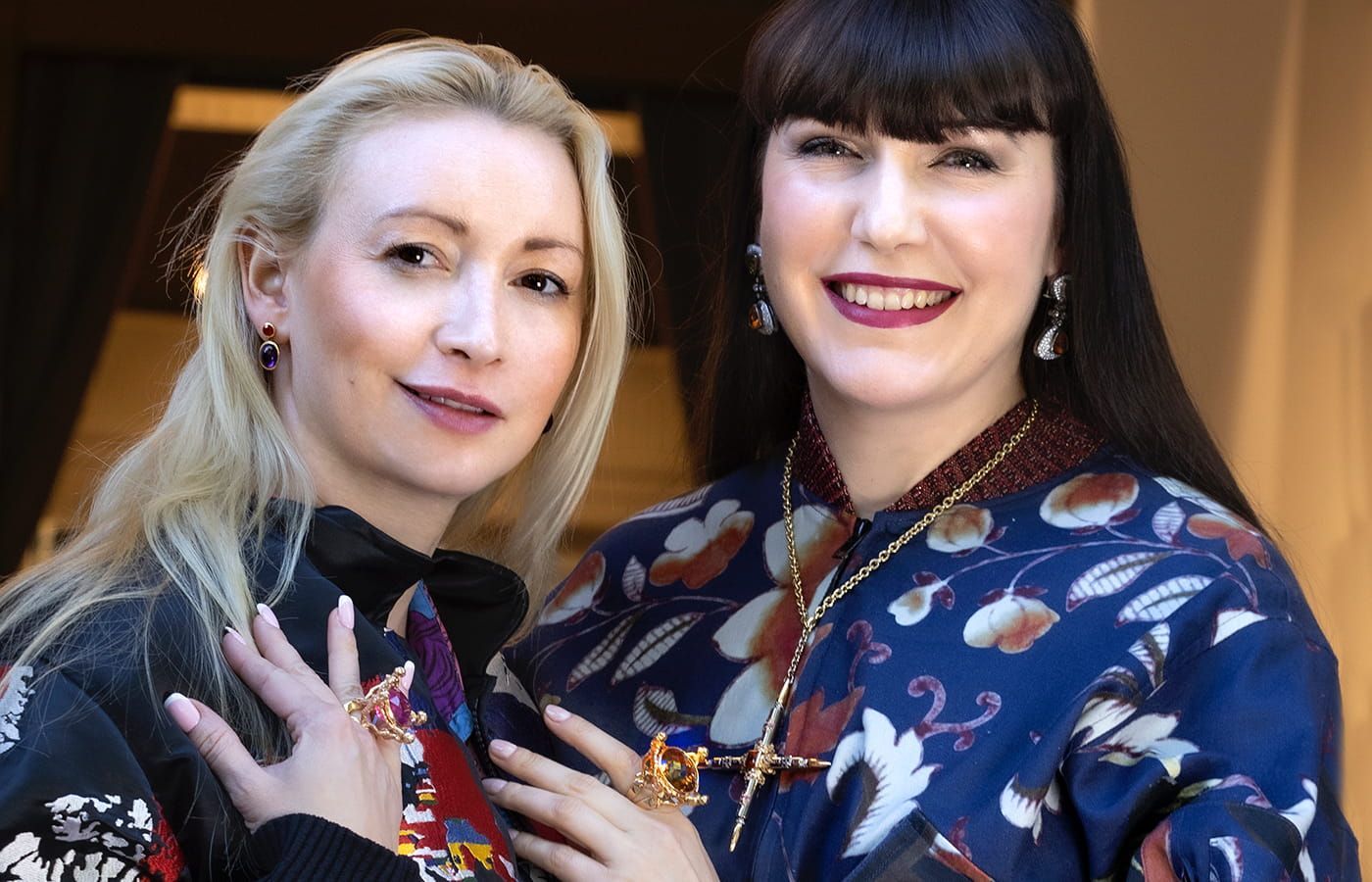 Today, pieces are showcased as fundamental to great style, personality and design. We are being told how to express ourselves through jewellery, how to wear it comfortably and have options to broaden our jewellery wardrobes at various prices. The desire for and love of jewellery has flourished, and it keeps growing.
It's true that the jewellery market is so much bigger now – there's high, fine, demi-fine, fashion, formal, informal, and the choice between natural and synthetic gems. Do you think this overwhelms customers who are new to jewellery?
On the one hand, it is great that there is such variety because you can find something no matter your personality. But, on the other hand, there's way too much out there for those who are starting their jewellery collection or who are not confident about how to style and wear jewellery. There are so many different price points and different styles, and now with the merging of jewellery with synthetic stones, that's another category to add to the equation. To tackle this, the industry has become so much better with education, and a lot of courses are accessible for free online.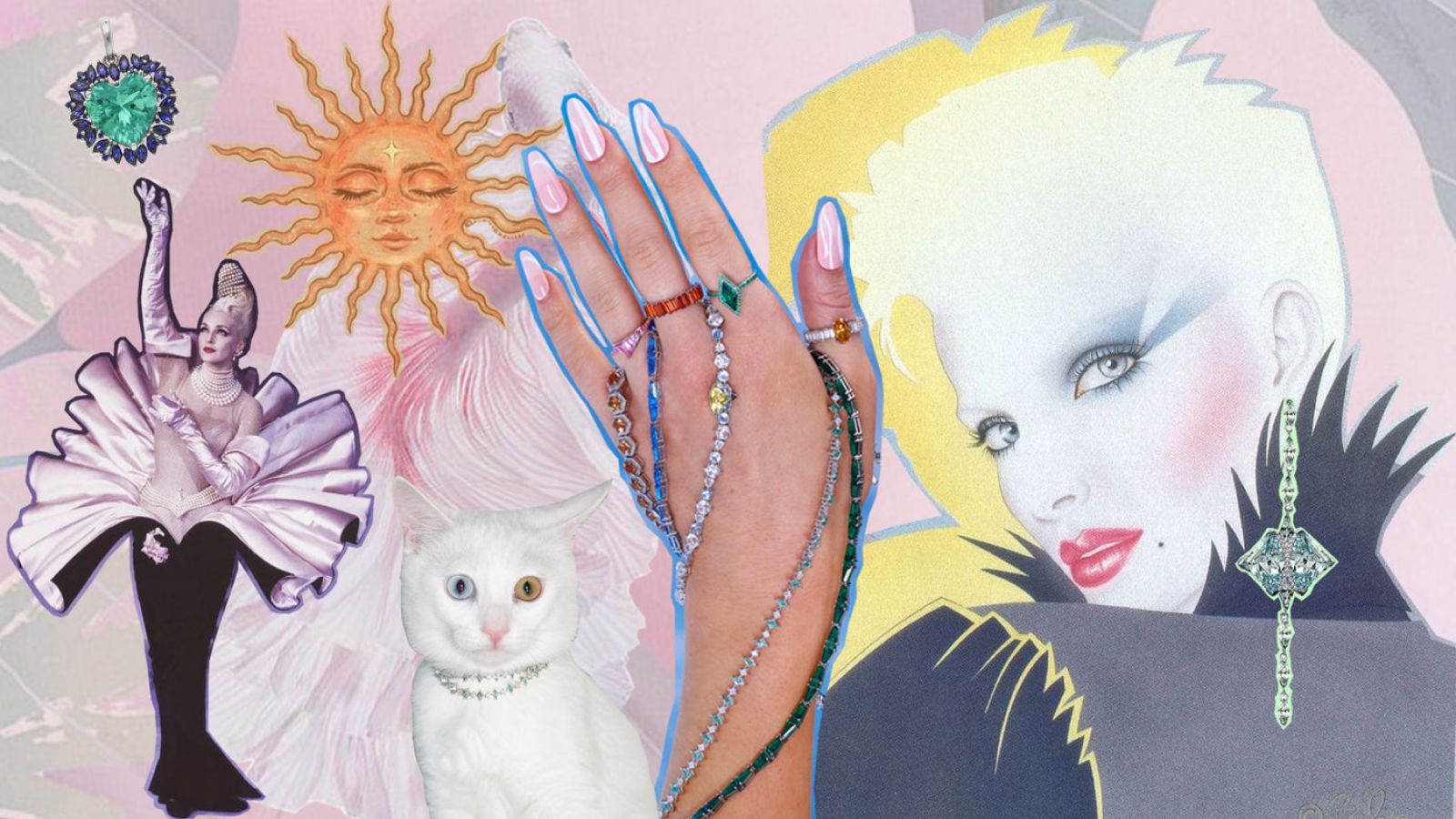 Obviously, each individual's collection is dictated by what they can afford. So how do you think our collective approach to spending on jewellery has changed in recent decades?
As recently as the mid-20th century, fine jewellery was almost exclusively gifted to women by their husbands for special occasions. Nowadays, more and more women are buying for themselves, and they, therefore, look for nuanced collections and designer brands that cater to a range of budgets. In my recent article about jewellery shopping on a budget, I spoke about the avenues for purchasing that have revealed themselves in recent years, like purchasing pre-owned pieces at auction. There's also the option to choose laboratory-grown gemstones rather than natural ones to save significant sums. I also encourage women to broaden their horizons and work with niche designers rather than having tunnel vision and shopping exclusively with Place Vendome brands. We've also seen a rise in the number of people choosing to recycle and remodel the pieces they no longer wear into something new.
What would be your advice to modern women who want to build a jewellery collection they can feel confident about?
My first piece of advice would be don't follow trends blindly. Just because someone says you've got to have a cocktail ring; doesn't mean you should rush out and buy one. Why would you wear it if it doesn't suit you or you don't like the colour, shape or silhouette? It is far better to understand what kind of jewellery fits your personality and then use jewellery to showcase your uniqueness and personal style. Remember, jewellery is often a conversation starter. For example, in my collection, I have a large solo butterfly earring made of titanium, which inspires lots of questions every time I wear it. People stop me in the street, or I will have a taxi driver ask me questions about it! It helps to showcase my love for jewellery and my bold style and highlights that I have not afraid to wear larger pieces with statement designs. It is a part of who I am. Therefore, when building your own collection, there's no point choosing pieces that are more suited to a fictional character… they have to represent your authentic self.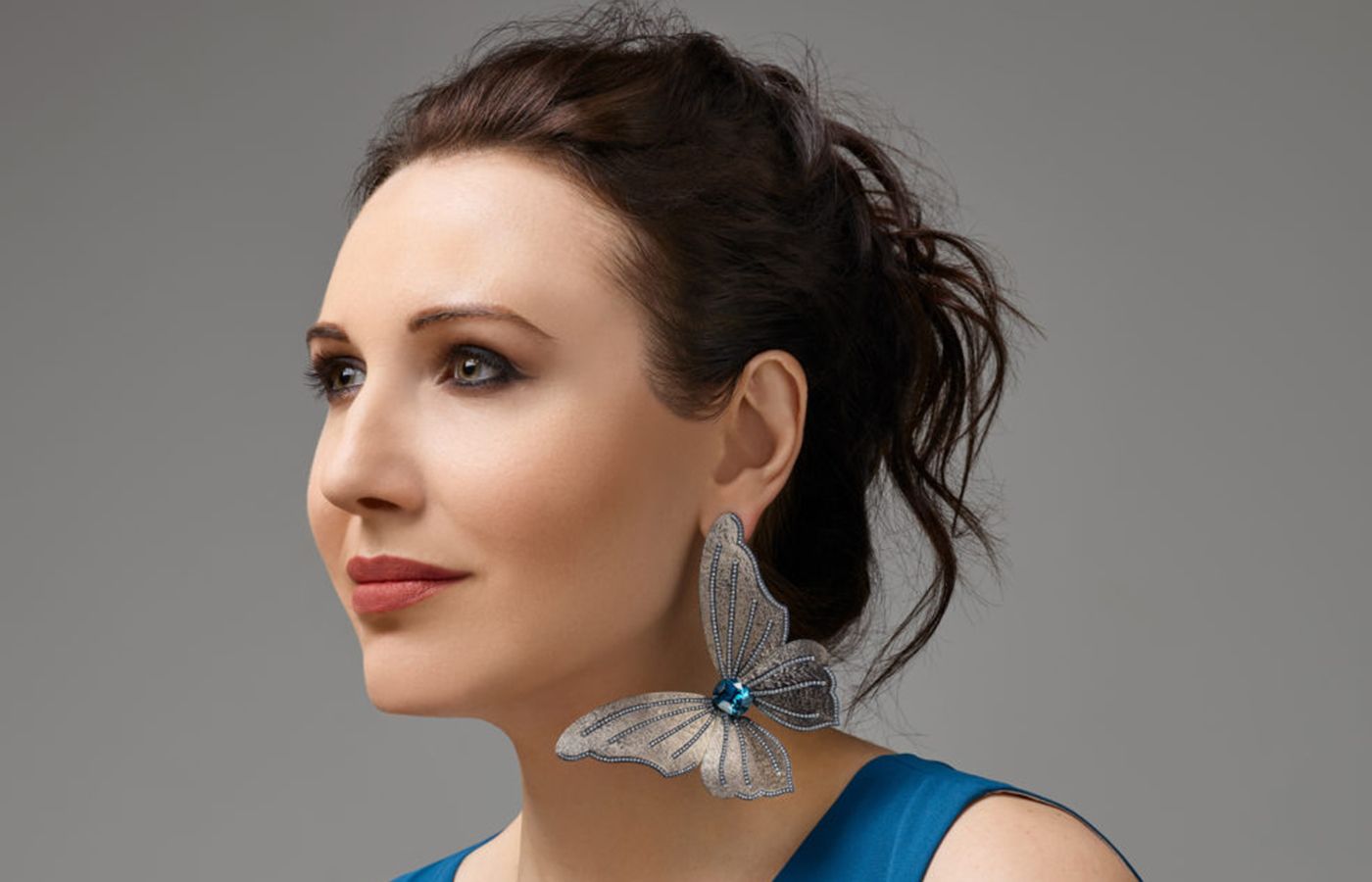 What role does jewellery play in your personal life?
People are often surprised to hear that I rarely buy jewellery. I want my collection to remind me of special events and the people in my life. Most of the pieces I own were gifted to me. Jewellery is my source of happy and positive energy, and I also believe in the energy of gemstones and how they can enhance my mood or an aspect of my life. I never focus on the number of jewels, only on their significance. I gravitate towards certain colours, like burgundy, greens and blues, and juicy gemstones with rich colours. I also like to experiment with the way I wear my jewellery. For example, I wear brooches on my handbag or choose solo earrings and asymmetric ear cuffs. I appreciate when materials are used in interesting ways, such as a pair of earrings with diamonds set into a transparent material in two half-moon shapes. A friend gifted me these earrings because he knew I would love the way the stones appear to be floating in mid-air!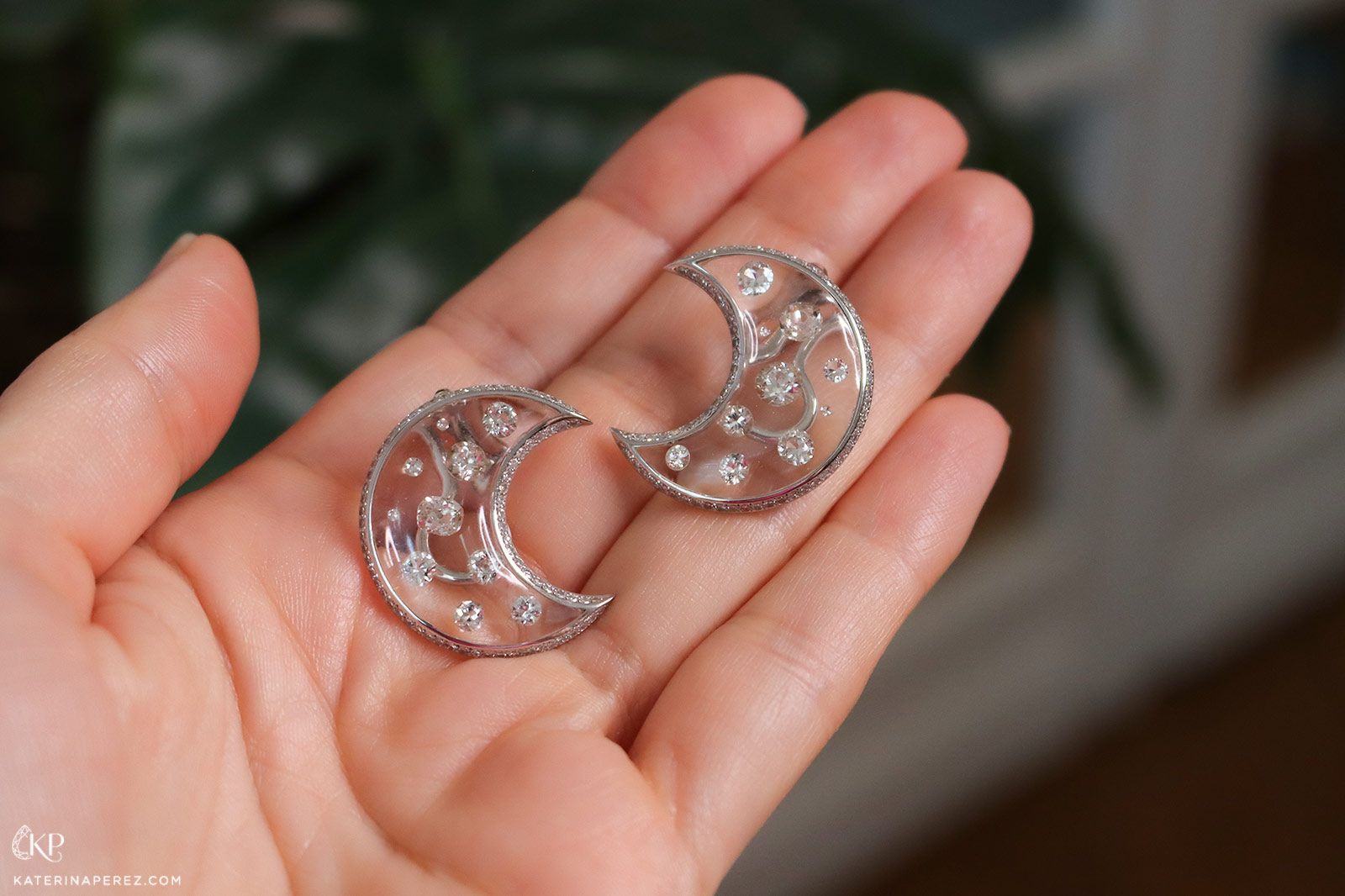 Do you have any final thoughts about the importance of jewellery for modern women?
We don't always choose jewellery; often, jewellery chooses us. Sometimes you have a love-at-first-sight moment when you see something and say, "I have to have it!". I can remember an instance like this in my life when I saw a yellow sapphire bracelet. I was lent the piece for a special occasion, and although I wasn't sure it would suit me because my skin is so fair, it looked sensational crafted in rose gold. It was a statement design but surprisingly easy to wear every day. When I arrived home, I could not stop thinking about this piece! Eventually, I treated myself. This is an instance where I didn't plan to buy a piece of jewellery, I didn't need it in my life, but when I put it on, I just couldn't live without it.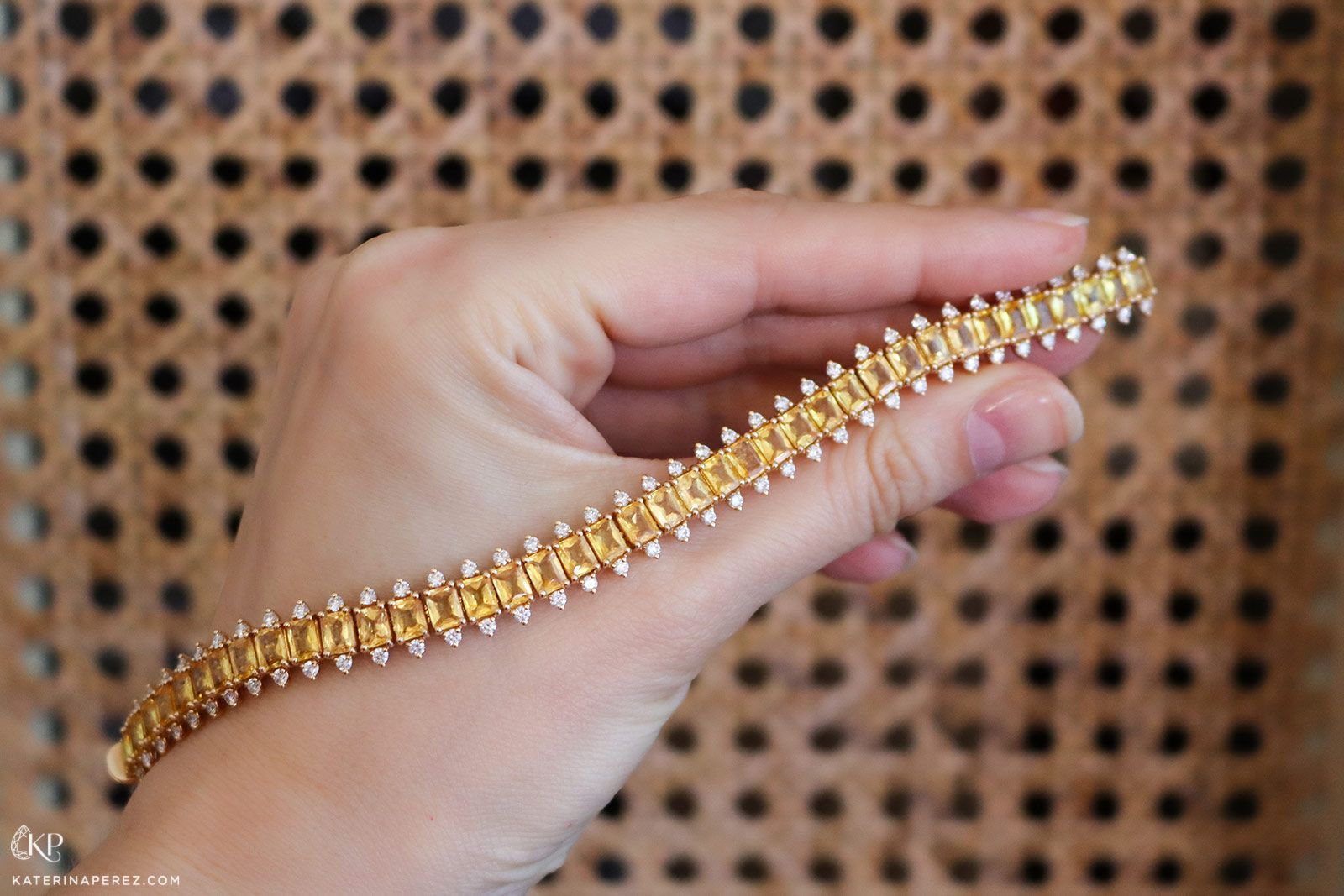 Now that I've shared my thoughts, I am interested to hear what you think about the role of jewellery for modern women. How has it shaped your life, and what does it mean to you? Email me on info@katerinaperez.com. The answers you inevitably give to these questions are personal and unique to you. But that's the true power of art – to make us all feel a certain way.