"I have been in the jewellery business since I was a child. Literally from the age of 13, when I started helping my father, who was a jeweller," explains Roman Karakurkchi, the man behind the International Jewellery School in St Petersburg. He continues: "To begin with, I had no intention of making it my profession. I studied to be a programmer. But I quickly realized that computers are not for me and returned to jewellery, entered the arts faculty at university and studied the technological processes of jewellery production."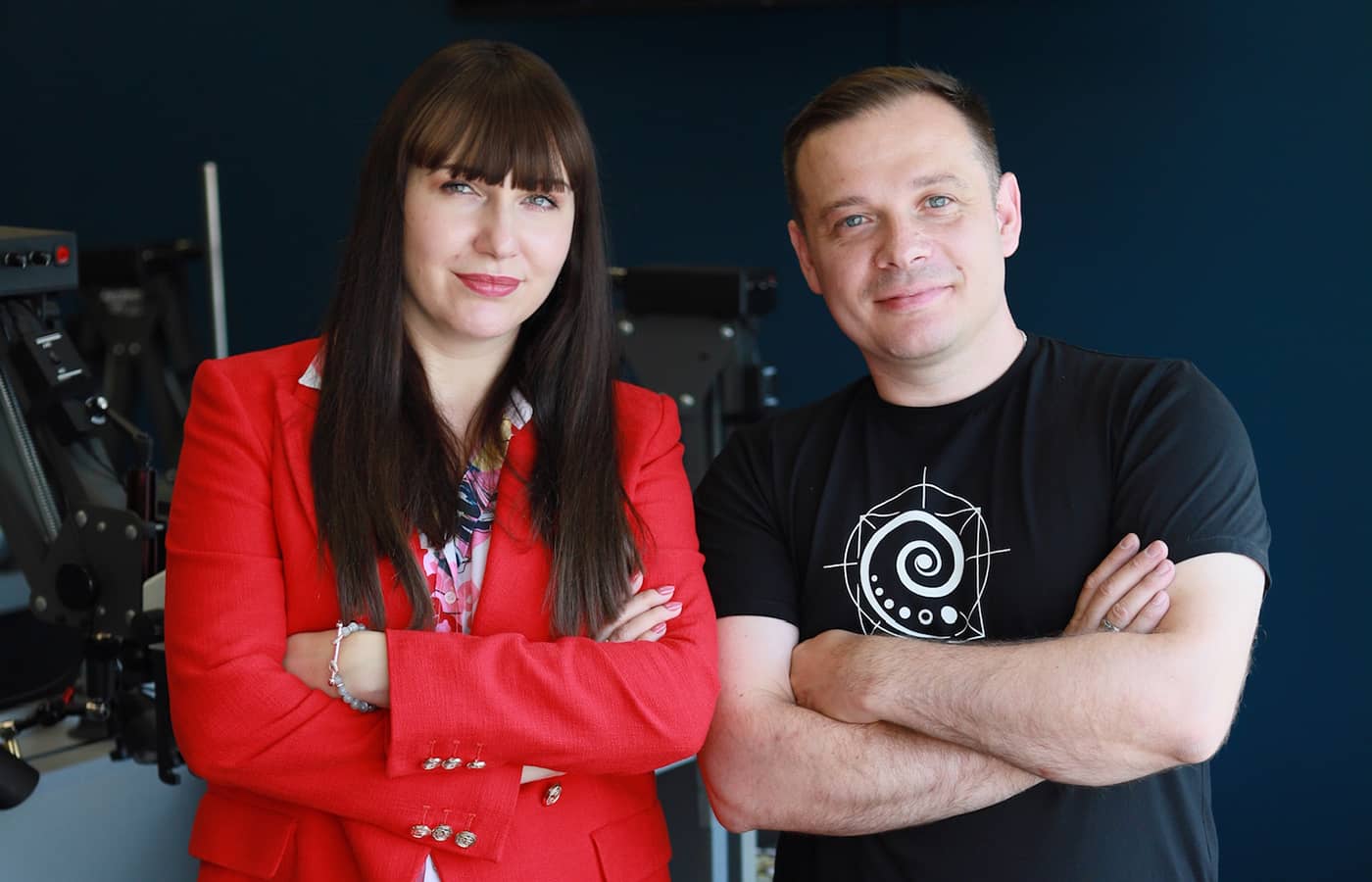 Roman began to deal with equipment, first as a technical contractor. He discovered casting with stones in Germany and introduced this technique to businesses in Russia and some CIS countries. He then started selling equipment himself and products manufactured by premium American, German and Japanese brands. Finally, in 2014, he decided to open his school, primarily to teach his clients how to use the equipment they had purchased.
"I was getting so many queries from my customers. They would buy the equipment and then ask: but how does it work? Show me, teach me," he explains. "We have brought together the best instructors who conducted those first courses. Originally I was not going to teach myself, but the demand and the development concept of the school compelled me to do so. After all, I have the experience. I can not only tell but also show."
Roman has an arts diploma, a diploma in classical engraving and bulino from the Le Arti Orafe Jewellery School & Academy in Italy, and is a graduate of the Grand Masters programme at the American jewellery school GRS Training Center. He also has many years of practical experience in the field.
Professional Education from Top-Level Jewellers
The International Jewellery School has been a professional school for eight years, where artisans are taught all the traditional jewellery techniques: setting stones, engraving (including watches and dials), artistic enamel, inlay, carving on semi-precious stones, etc. Everything is handmade using modern technologies and equipment from GRS. The techniques are taught by Roman and other specialists from Russia and occasionally by master jewellers from the USA, Italy, Belgium and elsewhere. About ten instructors are working at the school, and all are high-level professionals.
In October, the school issues a schedule for the whole academic year, which remains virtually unchanged until the end of the year. You can find it on the school's website. There are never more than eight students in a group, and they can listen to the course in either Russian or English. Prospective students from all over the world can learn more about the school from its social media channels. Among the graduates – and there are already more than 1,000 of them – are representatives of 44 countries, including Australia, Brazil, Mexico and many European countries.
Short-Form Training and a Focus on Practice
Training usually takes place over intensive periods of 5-7 days. "We don't draw things out; it just doesn't make sense. People come, they are given the theoretical knowledge, move on to practical tasks, receive feedback on their mistakes, and work through them, and then off they go. We stay in touch through social media, messaging apps and by phone. Our greatest marketing assets are the proven results of our training. For example, one of our Australian graduates saw off the competition to be offered a fairly senior position at Graff after taking the course. People see a result like that and decide to enrol with us," says Roman.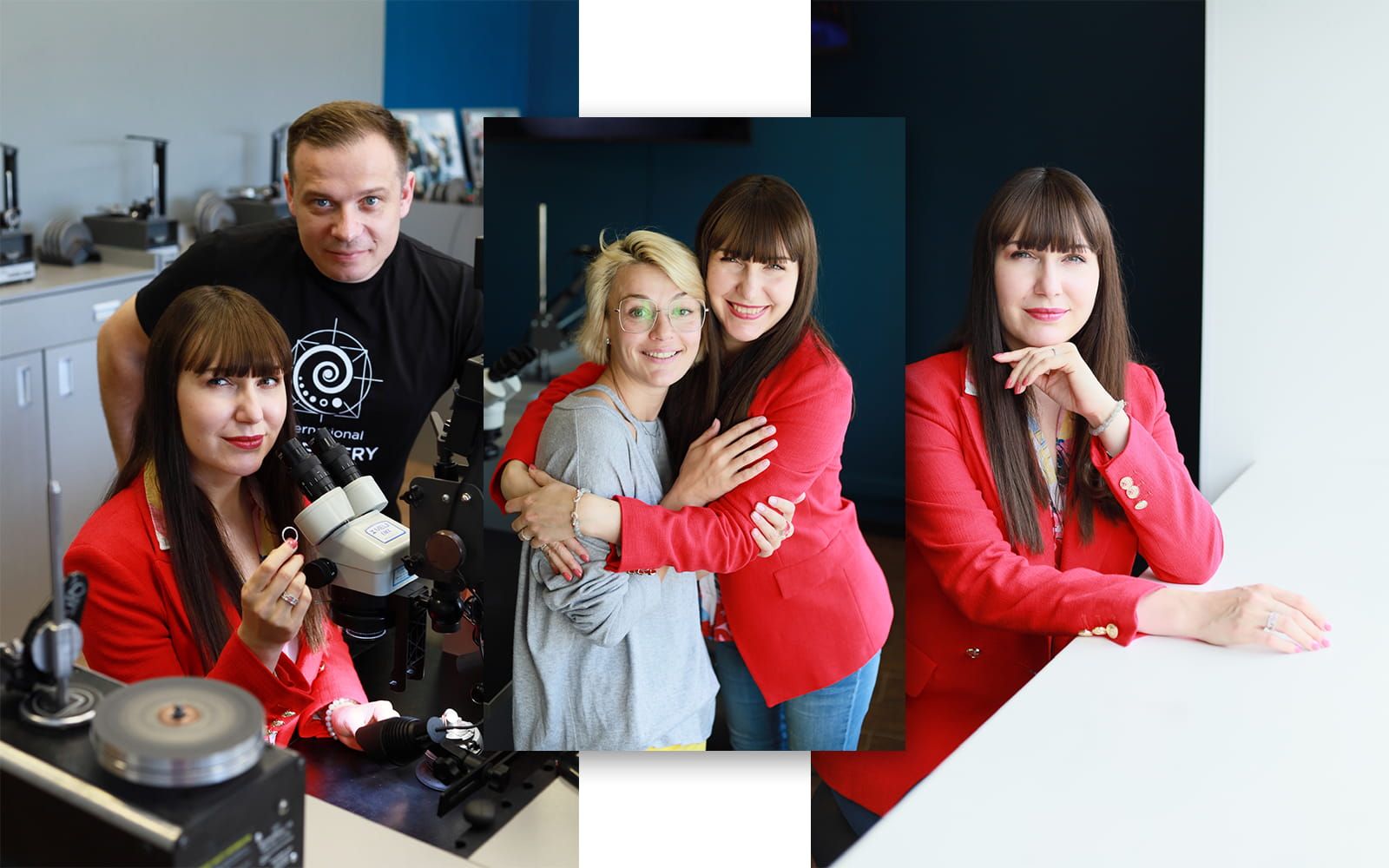 The school offers three different qualifications: preparatory, elementary and professional. Generally, students who have completed a preparatory or elementary course return to consolidate their professional skills at the highest level. Design courses are taught separately, for example, engraving bulino or intaglio (carving on transparent semi-precious stones).
"People go to a recognised craftsman to understand the nuances, to see with their own eyes the interesting solutions he or she has and their techniques," Roman comments. "For example, the engraving course is popular because these days buyers tend to customise their pieces, giving them individuality, and engraving allows you to do this."
Developing the Jeweller and the Customer
A jeweller who has a thorough understanding of the techniques behind his work will be able to present the jewellery to the buyer in the right way, explaining all the features of its creation. The course includes, for example, macro photography of setting stones and the process of finishing. Setting is generally the most popular course: "Displaying the beauty of a stone is the jeweller's most important task," says Roman. A jeweller highlights how taking an inept or indiscriminate approach, without due attention to the material or scrupulousness in the performance of each operation, leads to presenting a stone which does not reveal its "potential". Its value simply "does not shine".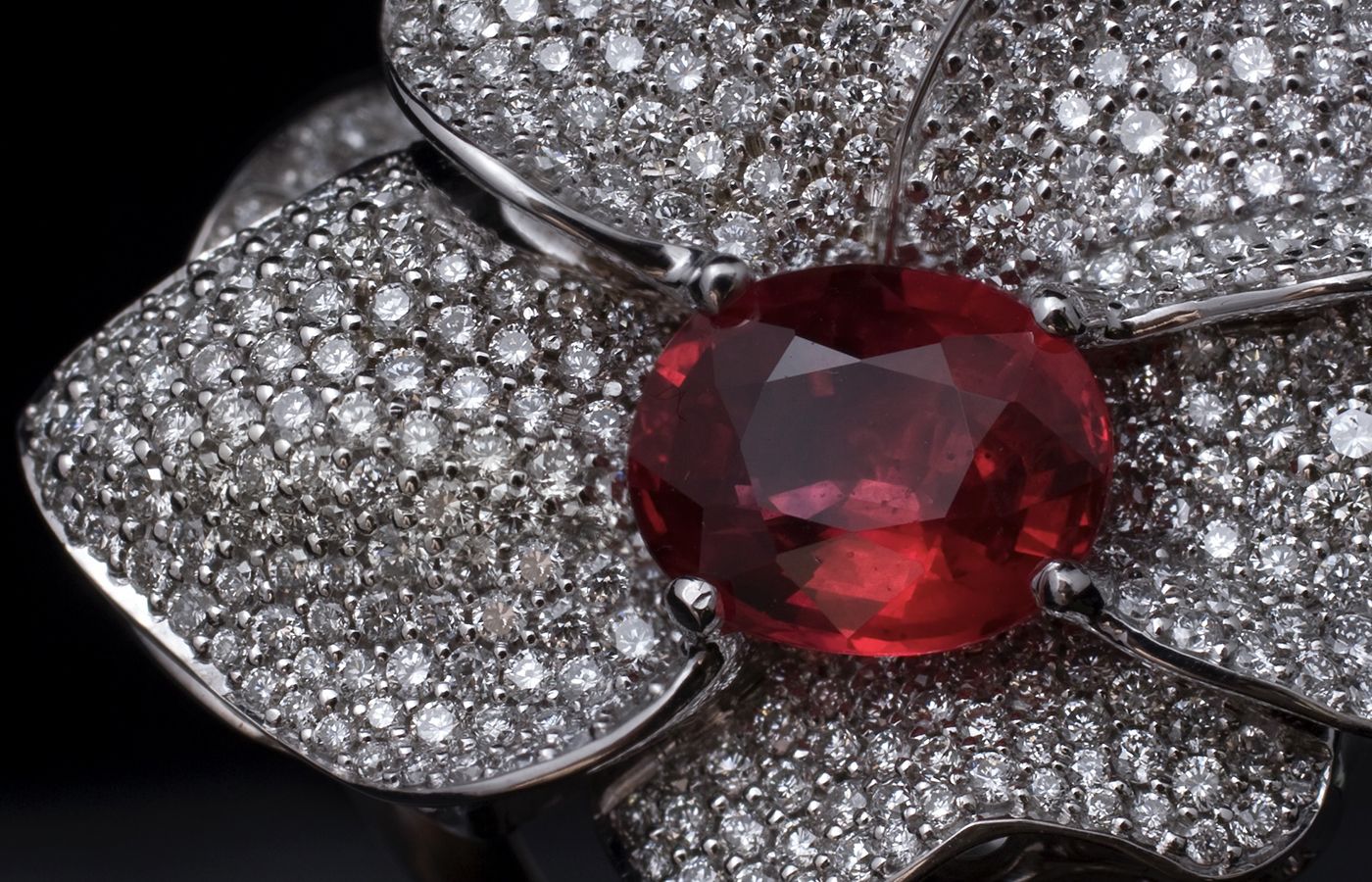 In today's jewellery business, it is impossible to separate the craft from modern technologies, from 3D modelling to metal and stone processing. "All the big-named companies make 3D jewellery designs on the computer, but then the work has to go into the manual stage," comments Roman. "Hand-mounted parts, hand-set pavé, and so on."
A professional of this level requires a client of the same high level, which is why it is so essential to "educate" consumers, to convey to them the actual value of the things they buy and the advantage of luxury jewellery over mass-produced products. The knowledge gained by the students at the school helps them with this.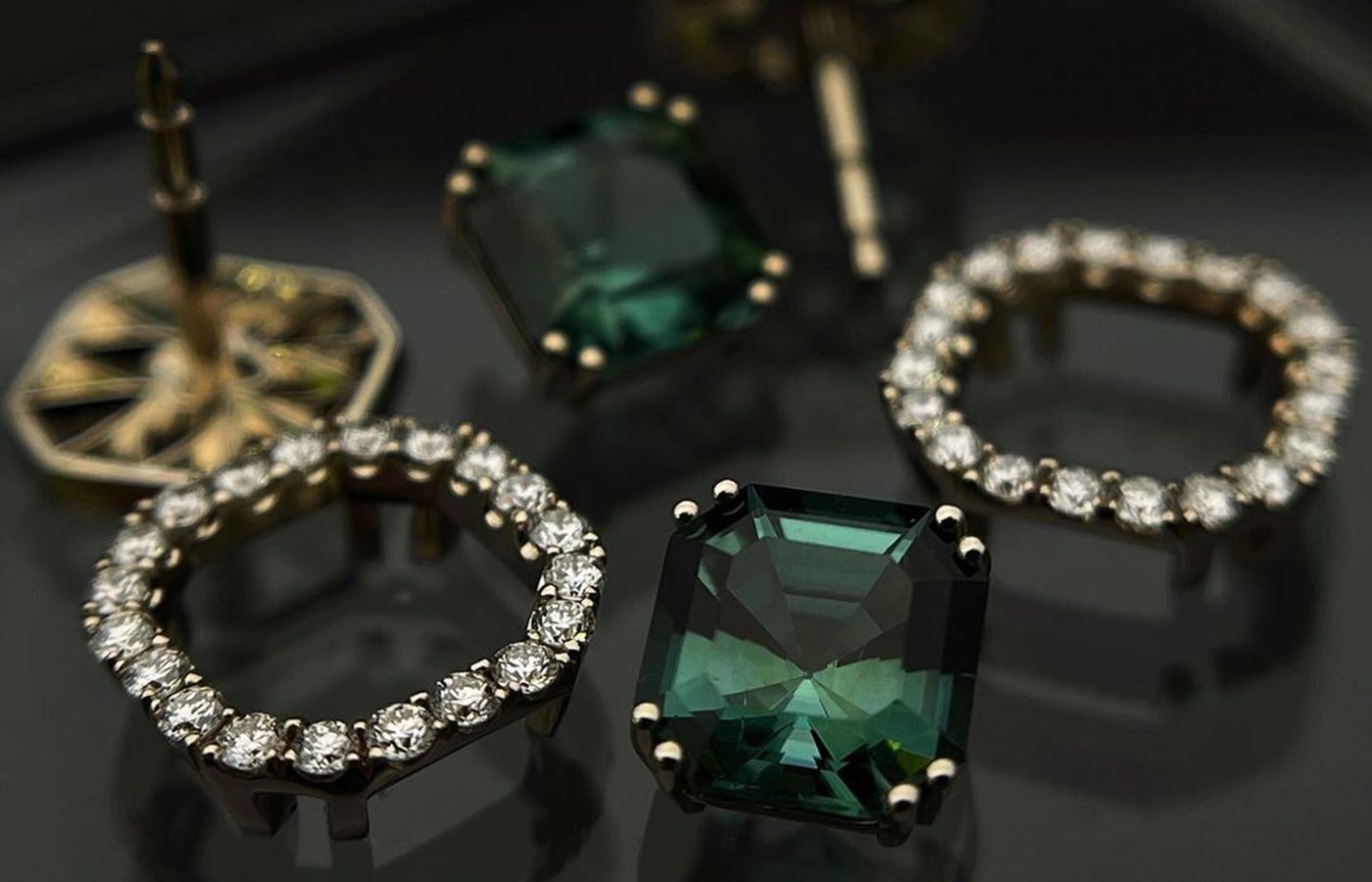 Consultations for Manufacturers
One of the most common requests that Roman and his team now receive is for consultations from large jewellery companies on the topic of developing production from A to Z. A corresponding programme has already been successfully implemented in some organisations and is ready to be launched. "We aim to show these potential clients what we can do, to showcase our techniques and generate demand for highly professional training," says Roman. This is very important against the backdrop of the departure of large eminent manufacturers from the Russian market: domestic jewellery brands have a chance to rightfully occupy the vacated niche.
The International Jewellery School already offers a B2B experience at the request of manufacturers. Among its partners are Alrosa and Chamovskikh. "If a manufacturer contacts us, we conduct an audit of its production, inspecting everything from start to finish, including finished products. We take pictures and point out shortcomings: I had many years of experience as a jewellery production technician and the introduction of various technologies, so I know what I am doing," says Roman. "We offer training for specialists, introduce new equipment and demonstrate what the result can be. Employees are sent to us to improve their qualifications."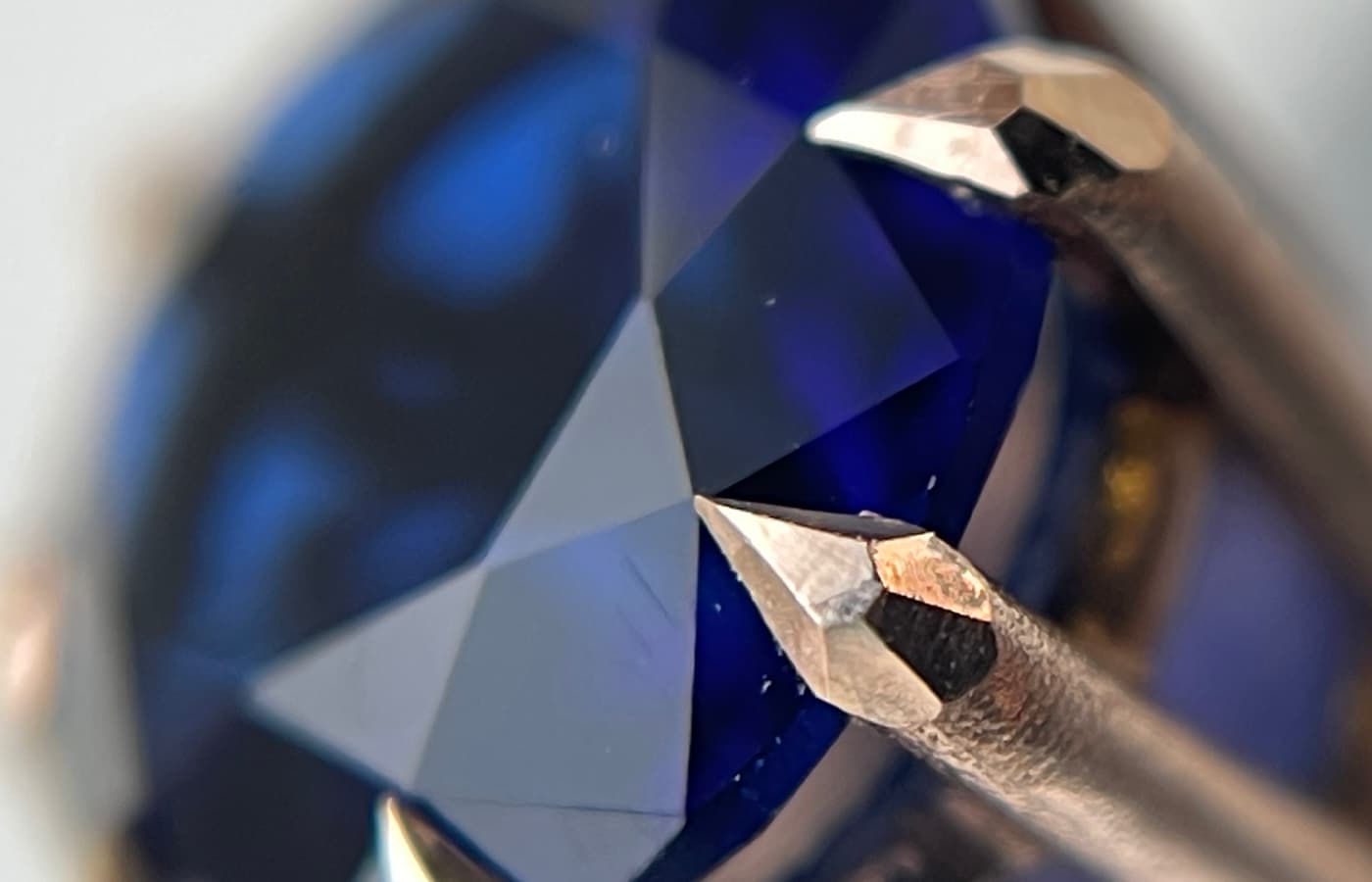 He emphasises that his potential students are craftsmen and representatives of luxury companies who are determined to create the highest-level product with the appropriate amount of manual labour. "We are setting the luxury standard," asserts the confident founder of the International Jewellery School. "All the rest, the mass-market players, will catch up later."