The Couture Design Awards were already off to a flying start when the judges of this year's contest were unveiled. Jewellery designer Ara Vartanian; founder and editorial director of The Adventurine, Marion Fasel; director of sales at Borsheims Fine Jewelry & Gifts, Sean Moore; Lucy Reese, the deputy editor of New York-based magazine, Galerie, and jewellery expert, stylist and CEO of the Il Cammeo jewellery store network, Iryna Omelchenko… what a lineup! Of course, each person brought their own perspectives and taste to the competition, which led to a diverse array of winners, including first-time exhibitors. The lucky entrants were invited to collect their awards on the evening of June 3, 2023, but there were some surprises on the night too. For example, the 'Editor's Choice Award' is voted for by attending media representatives, while Couture's entire retailer community chose the winner of the 'People's Choice Award' via an on-the-night texting system.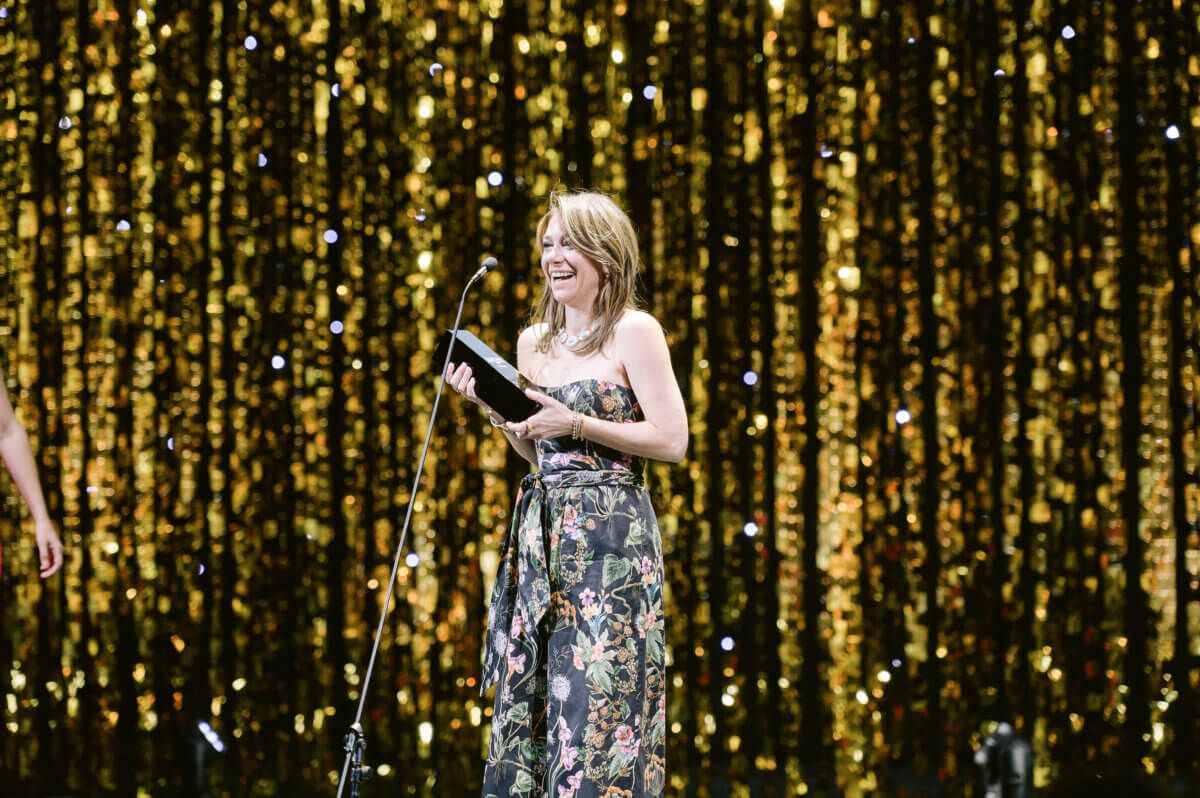 "I just love that I get to be a part of celebrating you, your creativity, your talent, your passion and enthusiasm, and all of the hard work you put into getting to COUTURE each year. This is your night; we are here to celebrate you!" Gannon Brousseau, Couture Director.
So, who lit up the Encore Theatre? Well, it is worth noting the fantastic performance of French brands this year, including Maison Alix Dumas, who we featured in 2021, Alexandra Rosier Abramczyk, Messika, and Persée Paris. The 'Best in Gold' category is a case in point, with Parisian fine jewellery brand Viltier winning the top spot for a sensational gold and diamond bracelet. Cadar designer Michal Kadar wowed in second place with the Flora choker – an ethereal and voluminous 18k gold mesh blossom adorned with diamond dew drops and diamond-tipped stamens. Finally, German brand IsabelleFa scooped the third sport with a meticulously engineered ring.
In the 'Best in Bridal' category, the top three spots were taken by Los Angeles-based Retrouvaí, Italian designer Bea Bongiasca, and Miami-based Phillips House. Interestingly all three pieces are crafted in yellow gold with fancy-cut diamonds and unusual asymmetric settings. Pearls were exemplified by Persée Paris in first place, followed by Nomis and Amrapali London. The latter's layered necklace is exactly what one would expect from this brand, which has roots in Jaipur. For the 'Best in Platinum' category, New York brand Sorellina took the top spot with a cool pearl, pink gemstone and diamond necklace, followed by Henrich & Denzel GmbH and TenThousandThings.
Also, let's not forget the 'Best in Debuting' category, reserved for brands and designers appearing at Couture in Las Vegas for the first time. The Italian brand Peruffo claimed the top spot, followed by Maison Alix Dumas and Alexandra Rosier. The winning collar combines 18k yellow gold with blue agate studs in a style that is evocative of Peruffo's creative director, Marta Martino's geometric and pyramidical approach to design.
I have always appreciated that the Couture Design Awards consider different price brackets. In the 'Best in Below $10,000 Retail' category, London-based NeverNoT won with its Travel Suitcase pendant necklace, followed by Stephen Webster and VAN @ Muse for its bejewelled robot. Similarly, there's the 'Best in Diamonds Below $40,000 Retail' category, which awarded ONDYN first place, Eva Fehren second place and 64Facets third place, and the 'Best in Coloured Gems Under $40,000 Retail' secured by Kamyen, Cicada and Sylva & Cie.
"I'm so happy this award is so heavy; I feel like I'm going to fly to the roof. I just want to say I am so proud and honoured to be a part of this family. We're so different from the fashion industry, where everyone snubs each other. We support each other, and it's so beautiful. Thank you for showing us the love." Couture Design Award winner Tara Maria Famiglietti of ONDYN.
Let's explore three of my personal favourite categories: 'Best in Diamonds Above $40,000', 'Best in Haute Couture' and Best in Coloured Gemstones Above $40,000 Retail'. The scene stealer in the diamond category was Etho Maria, followed by Busatti 1947 and Mattioli. Next, for 'Haute Couture', I was thrilled to see Maison Alix Dumas excel for the eponymous designer's extraordinary handmade Magnolia Flower – an Art Nouveau-inspired gold, silver and anodized titanium brooch with spinels, sapphires and diamonds. Hot on her heels were French brand Messika for an elaborate collar necklace and Victor Velyan for a cuff bracelet bursting with Paraiba tourmalines.
Green dominated the 'Best in Coloured Gems Above $ 40,000' category, including the deep hues of malachite in the top spot stealing necklace by Aletto Brothers. Completing this category was Tangarart in second place and Couturemark in third for a lilac-hued cabochon gemstone necklace.
Remember the debuting Italian brand Peruffo that I mentioned earlier? It was a fantastic night for this Vicenza native as it secured the 'Best in Debuting Award', plus third place in the 'Best in Innovative' category, 'Best in Editor's Choice' category and first place in the 'Best in People's Choice' category. Marie Lichtenberg led the innovation category for her deceptively simple golden necklace, followed by Studio Renn for its articulated Seed-Leaf bracelet in 18k white and yellow gold with diamonds. 'Best in Editor's Choice' spotlighted TenThousandThings in first place and Gismondi1754 in second, followed by 'Best in People's Choice' awarding Peruffo, Vendorafa and David Oscarson (for a remarkable decorative pocketknife!) in that order.
To conclude the night, the Couture Design Awards presented its special Cindy Edelstein Award. The recipient this year was John Green of Lux Bond and Green, who was honoured for his "unabated enthusiasm, his continual support and mentorship of designers and his dedication to the industry," according to the Couture team. In his acceptance speed, Green toasted the 125-year history of his fifth-generation family business, which will be continued by his son, Charlie.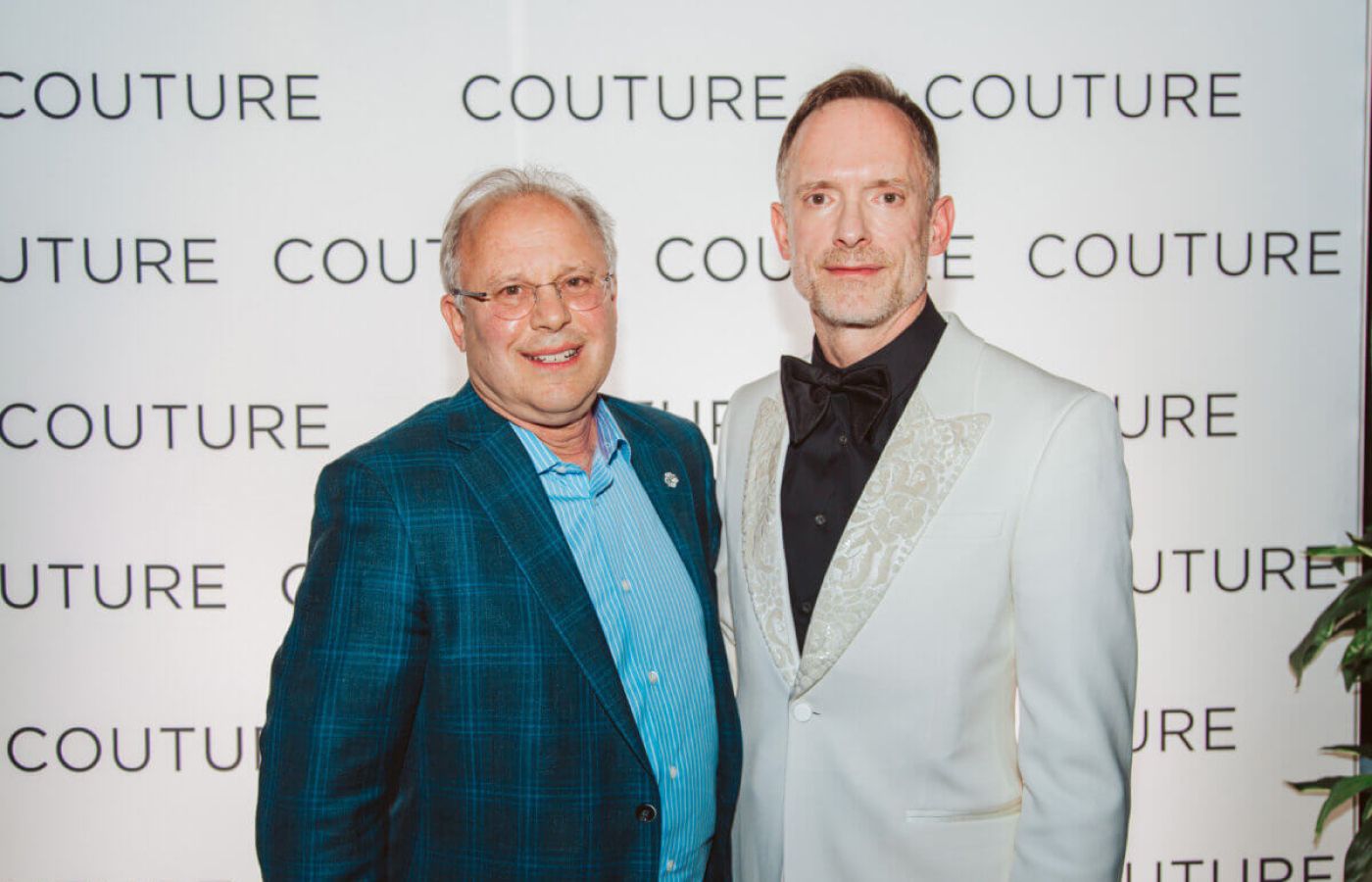 I can't imagine there is a much better feeling than knowing a community of your peers has awarded you the 'Best in Show' for your chosen category. I'd like to personally congratulate all the winners of this year's Couture Design Awards and encourage them to keep crafting exceptional objects and fine jewels that tell their unique stories. In our hectic world, we must take every opportunity to celebrate beauty and art.