The rich combination of Armenian heritage and an upbringing in Lebanon created a brand which eschews traditional style and form, while staying true to the beauty and glamour of fine jewellery.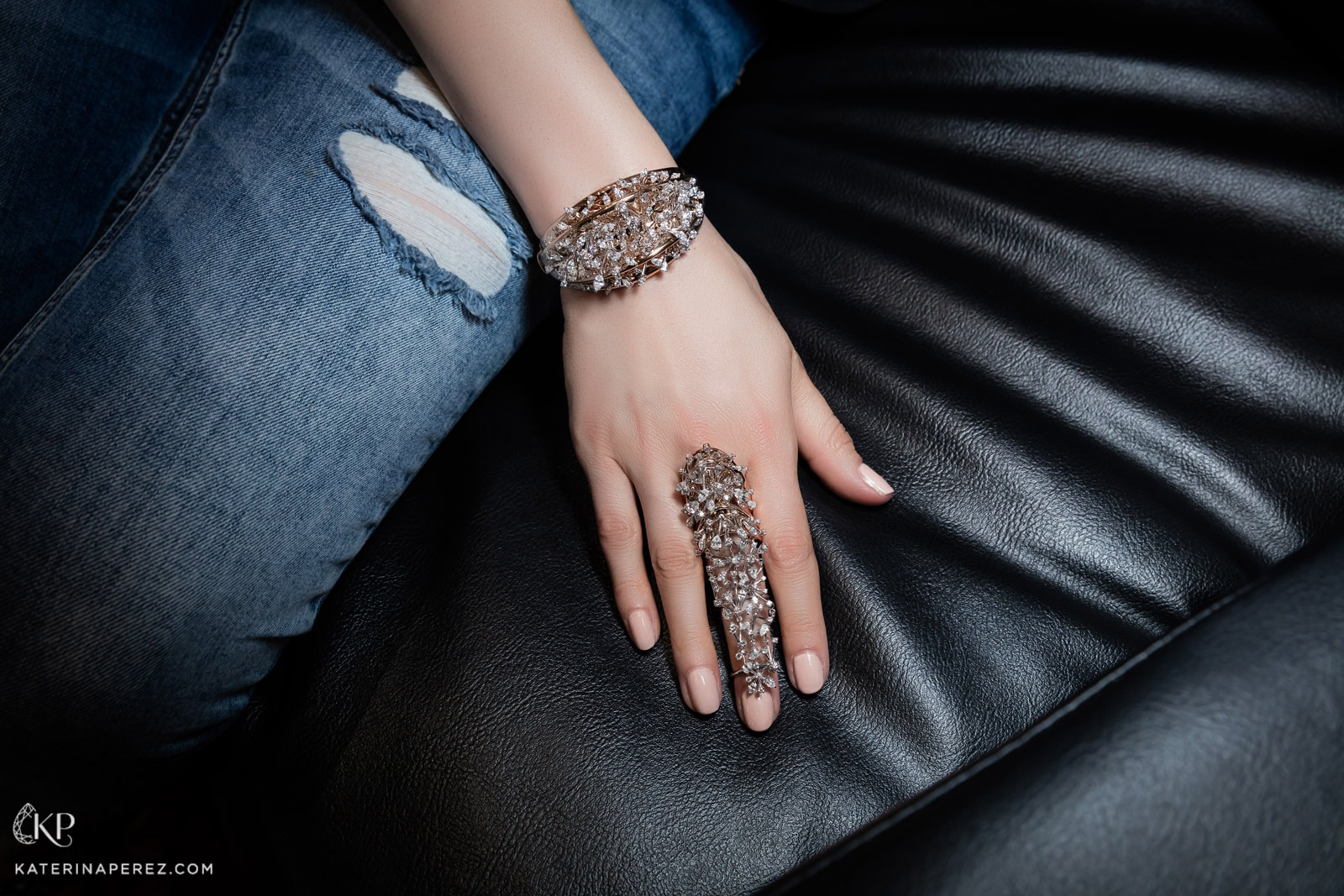 The second generation of the Yeprem jewellery family - Virna, Loutfic and John- are Yeprem's children, and have been highly influential in the new direction of the brand, which has seen the brand become a celebrity favourite. Both Madonna and Rihanna couldn't resist the allure of audacious hand and body jewels created by the Lebanese brand. Highly distinctive and original designs made Yeprem incredibly popular among fashion and jewellery lovers alike, and the fanbase keeps on growing.
In order to gain some insight into the creative inspiration driving the forces behind Yeprem, I spoke with Virna, Loutfic and John and found out a little more about how they reinvented the jewellery within a family dynasty.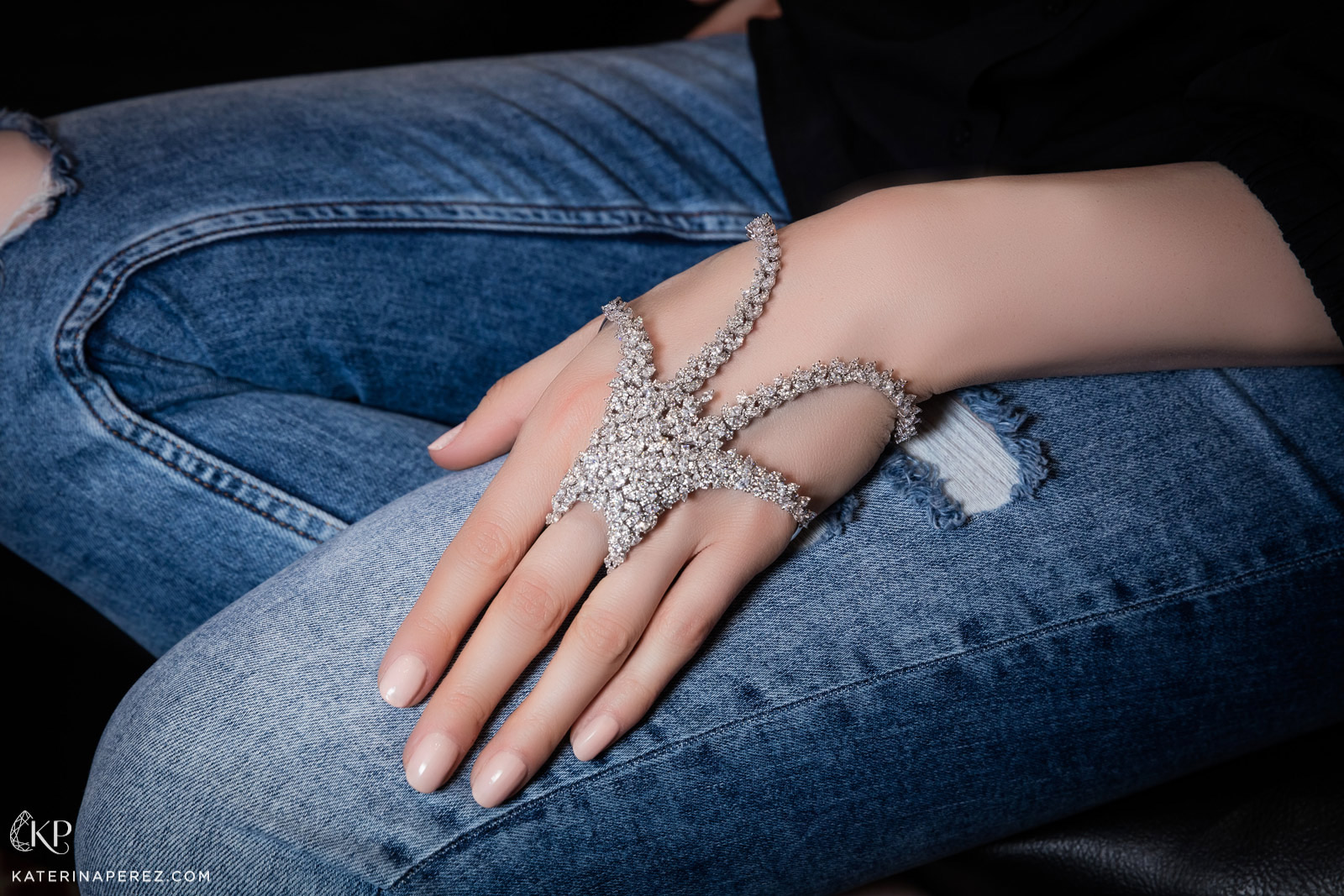 KP: It is very often that children of jewellers choose a different career path and then would eventually join the family business. What is your story? Why did you decide to join your father in and put Yeprem on the map of unconventional jewellery?
Yeprem: Since childhood, our father's passion toward his business always made us curious to learn every single aspect of jewellery design and creation that we could. His love for precious pieces inspired each of us, and though we all had different interests and influences, we all knew we wanted to continue the Yeprem name. It was our father who gave us the curiosity and desire to push the boundaries of classic design, to make new collections fitting with today's times while still staying true to the Yeprem brand.
KP: Have you always wanted to created pieces that would be daring in design?
Yeprem: Initially, our Father had a vision for distinctive jewellery, and we knew that we desired to revolutionise the business as the second generation. We wanted to stay faithful to the Yeprem heritage, but to revitalise it for a new generation of jewellery lovers. From these new, more daring designs, the Yeprem brand became a trendsetter with its hand pieces, head pieces and unique earrings.
KP: Please, tell us about the creative inspiration for the infamous Yeprem hand jewellery?
Yeprem: The creative inspiration for our unique hand jewellery comes from everywhere; from the spectrum of emotions and feelings, from our dreams and from the natural beauty that surrounds us. We wanted to adorn the hand with diamonds in new ways which were faithful to the Yeprem standard of design and quality, and which was truly original.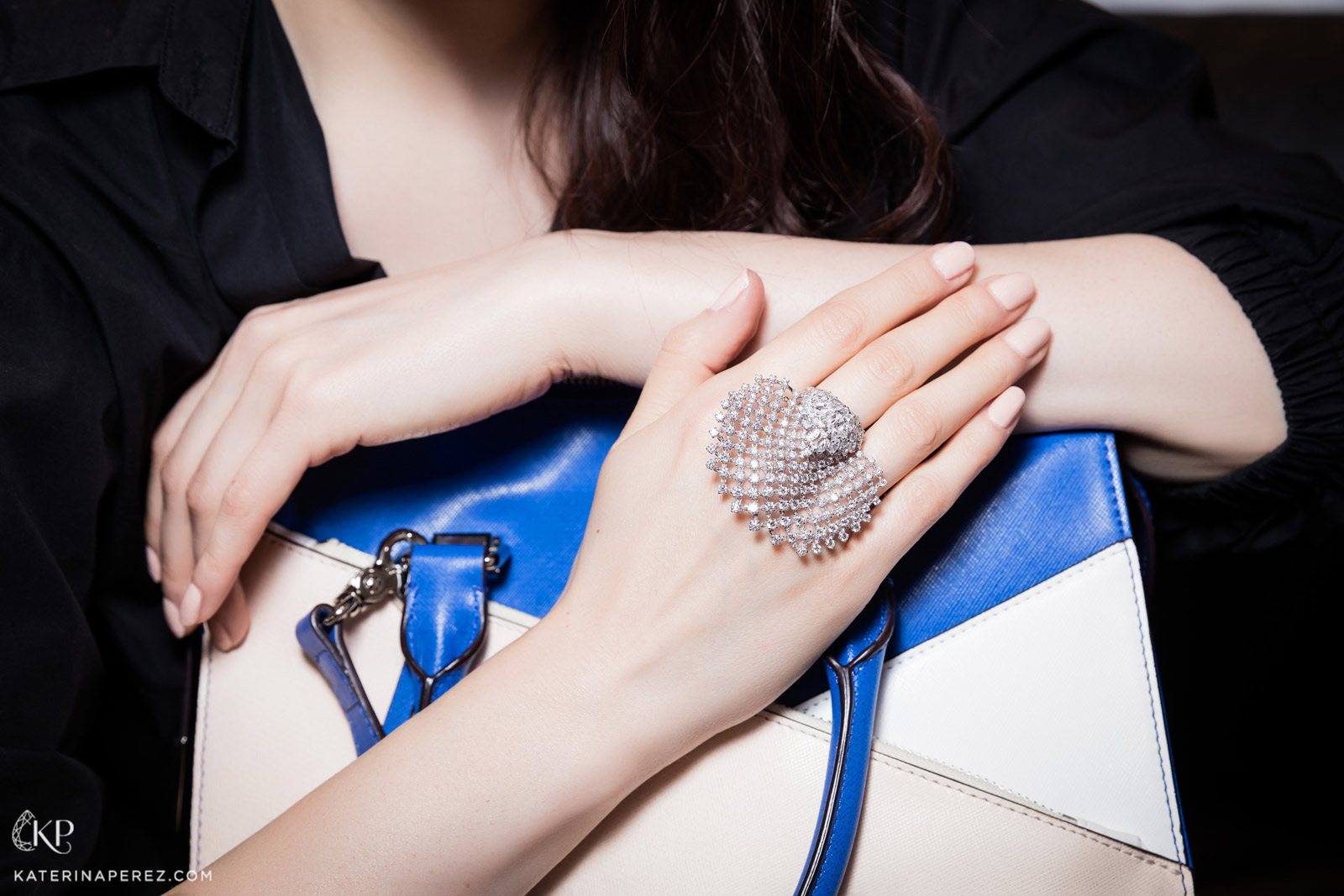 KP: Since Yeprem jewellery has to feel comfortable I believe many prototypes are made, but not all of them go into final production. How do you decide which pieces will find themselves on the boutique shelves?
Yeprem: As with all jewellery design, there are many trials, prototypes and moulds of our first round designs. After adjustments are made, we test them out for practicality and comfort again, and finally decide from this which item will be finalised and created for our customers.
KP: Do you have some bestseller in the collection?
Yeprem: Our best seller is The Claw, which has become infamous since it has been worn by many celebrities worldwide, including Jennifer Lopez and Madonna. The Claw has revolutionized the traditional concept of how to wear hand jewellery, and it has resonated well with customers all over the world who love fashion and fine diamond jewellery, and who also want to explore new ways to wear precious pieces.
KP: Why do you favour marquise cut diamonds above other diamond cuts?
Yeprem: The marquise cut was considered to be a traditional cut, but by using it on innovative creations the marquise gave a modern yet elegant touch. The elongated shape of the marquise cut means that the jewellery seems more dynamic, as if the piece becomes more linear and the cut of the diamond draws the attention across the jewellery, rather than to the centre of the stone.
KP: You have recently introduced a number of watches. What prompted you to branch into creating timepieces?
Yeprem: Quite simply the demand from our customers! We have received many inquiries from those who love our jewellery who wanted to complete and compliment their hand pieces with a Yeprem watch. Our jewellery is so distinctive that it would be difficult to match with a piece that wasn't by Yeprem!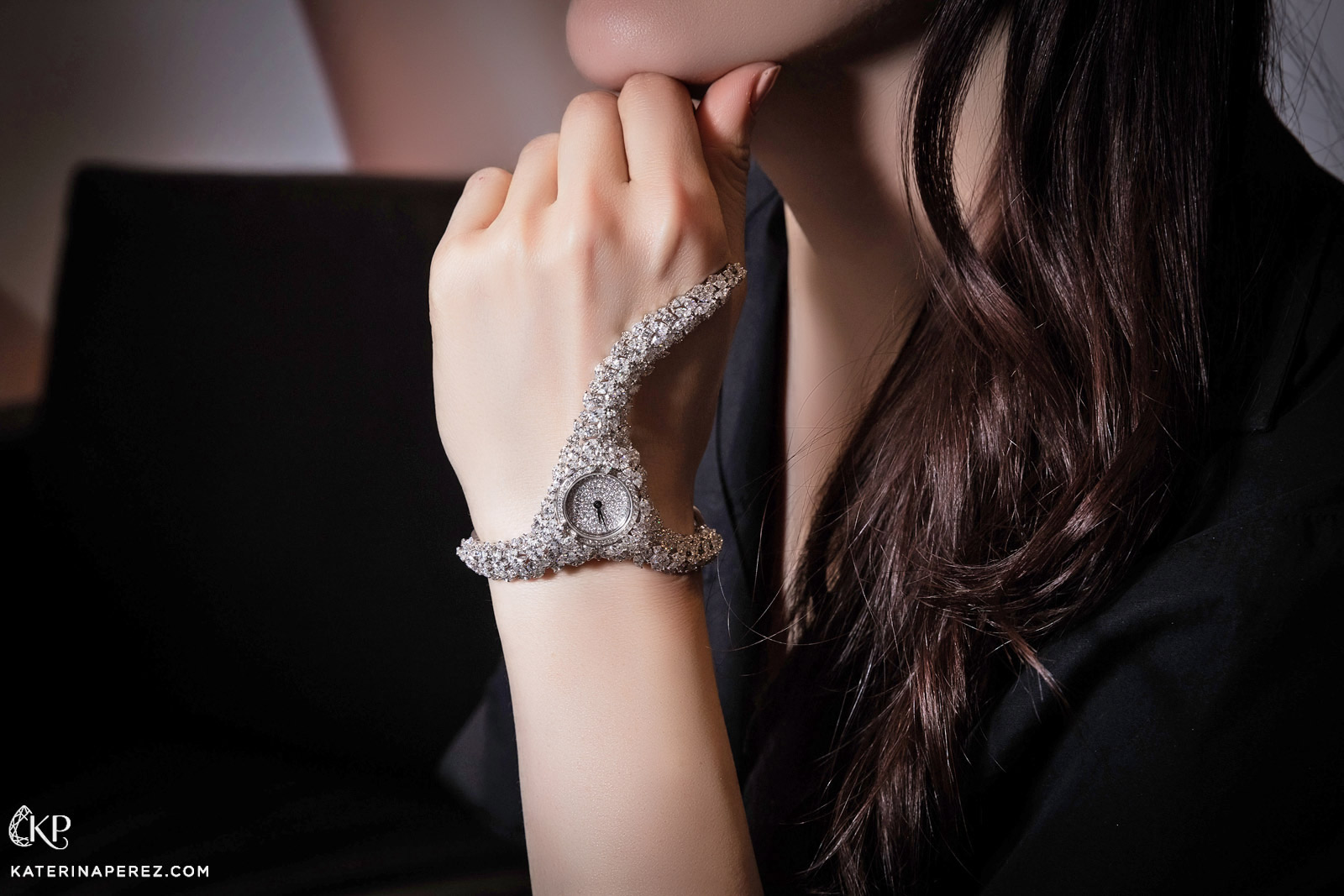 KP: Yeprem is gaining popularity very fast, do you think celebrity endorsements helped with that?
Yeprem: Certainly, when jewellery is worn by a celebrity, many people see it and want to possess it too. However, before jewellery gets to the red carpet, it has to impress the celebrity stylists first. They see all of the best, most beautiful and most innovative designs in the world. Due to our innovative designs, we have been able to showcase our collection in the best stores worldwide, get pieces in front of the right stylists and celebrities, and fortunately have them wear it.
KP: What are your future plans for growth?
Yeprem: Yeprem's future plan is to be regarded as an international leading jewellery company known worldwide, so our next step is to expand our physical stores in major cities across the globe. However, the most important element of our continued growth is to keep making exceptional jewellery that captures people's attention and imagination.