I met Laura and Marco for the first time at the annual Doha Jewellery and Watches Exhibition 2018, where I was also introduced to Veschetti's exquisite collections. So awestruck was I by the encounter that I am now excited to get you better acquainted with the Veschetti brand and its Dolce Vita styled jewellery.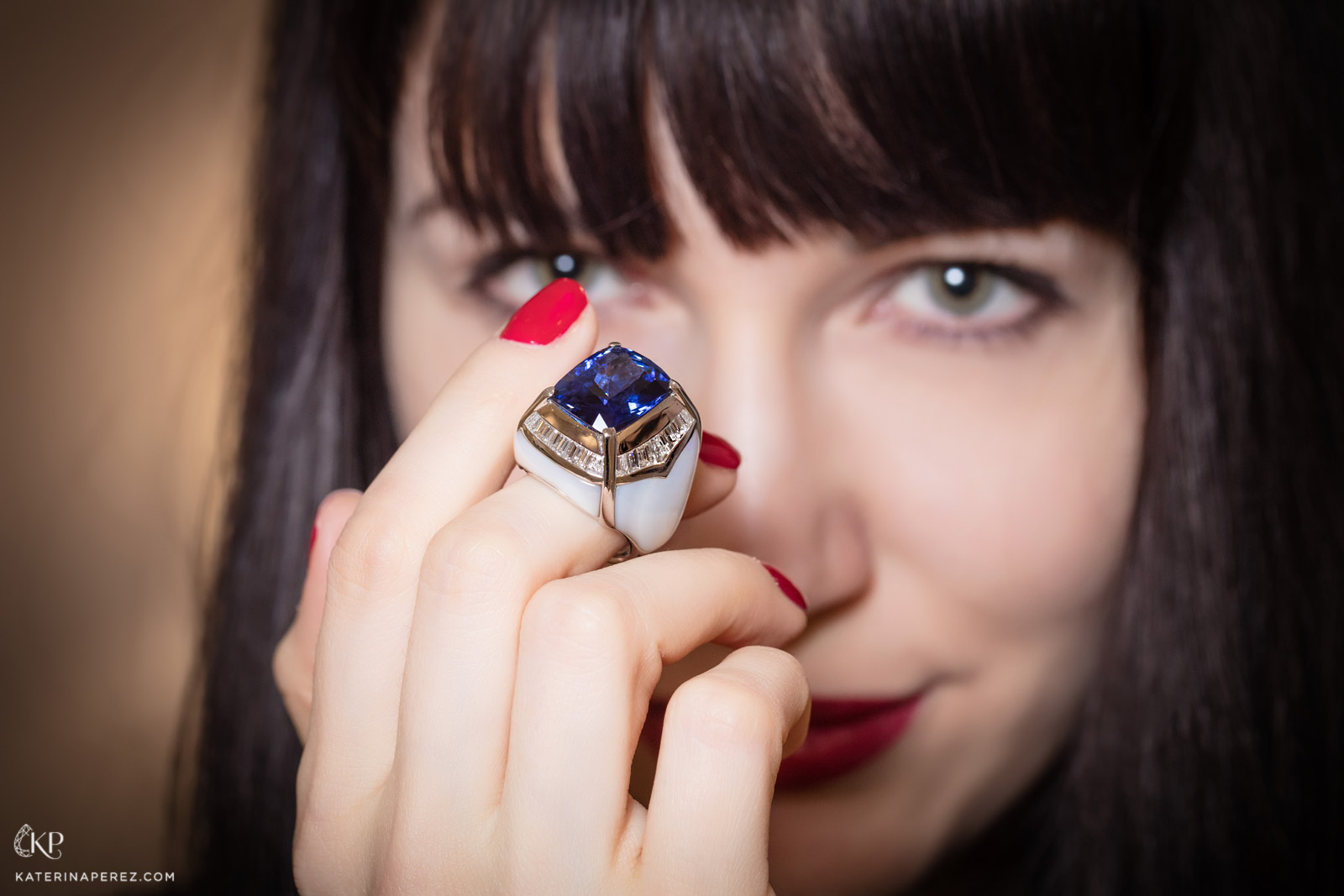 Every Italian is a virtuoso when it comes to one unique skill: the ability to enjoy life. This was something Mario encouraged his children to understand before learning anything about the intricacies of jewellery. Indeed, however stunning a precious stone might be, it is, in the hands of a jeweller who has nothing to say, never going to be anything more than a rock. Only when a gemstone is imbued with inspiration and a passion for life does it have a story tell, making everything that surrounds it sparkle.
With this skill under their belts, Laura and Marco have taken to learning about old jewellery techniques applied by the great masters of the past who worked for brands such as Cartier, Van Cleef & Arpels and Bulgari. This is probably exactly why many jewels produced by Veschetti have a distinctively vintage style, one which is always balanced with contemporary features and stylish design elements. In fact, the brother-and-sister duo devotes much of its time to the comprehensive study of fashion trends.
Can you put together colours and motifs that seem incompatible at a first glance? Laura and Marco, maximalists in everything and creators of often complex and striking jewellery, confidently reply: "YES!". However, for all their work's extravagance and formality, the majority of Veschetti jewellery is geared towards everyday use, to be worn at any time of day, and absolutely all of it (trust me, even the most unusual pieces) serves to highlight a woman's confidence and beauty.
One of the brand's most favoured techniques, despite how complex and labour-intensive it is, is the inlay setting used in rings, earrings and necklaces. Generally speaking, the jewellers take a sizeable opaque stone (such as mother-of-pearl, chalcedony or pink opal amongst others) and carve out a hole that precisely matches the shape of the central feature made from precious stones such as sapphires, rubies, diamonds, emeralds and others of varying cuts. In this way, both precious and semi-precious stones meet in Veschetti creations in order to emphasise the harmony and beauty of compatible hues.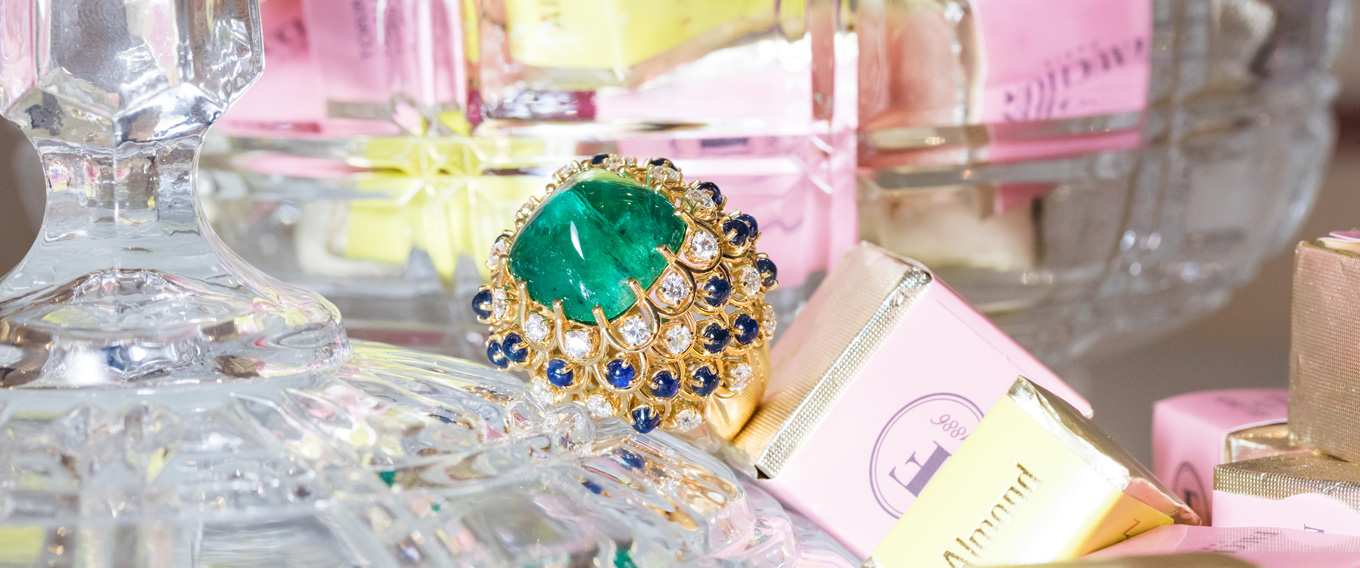 As you will have already gathered, the creative minds behind the brand, fuelled by their love for art and the miraculous world of jewellery, know no boundaries as they unleash their jewellery fantasies into the wild. This principle pervades even the choice of materials: their precious stones, as symbols of beauty, wealth and status, are clad in an abundance of gold of different colours, shades and textures.
Generally, gemstones used in jewellery do not always get to craftsmen from the cutters who deal directly with mines. For this reason Laura and Marco see it as their responsibility not only to offer the best stones but also to secure a flawless reputation; nothing should get in the way of Veschetti's customers adopting the delightful Italian approach to enjoying life through the brand's jewellery!
One of the Veschetti brand's fundamental values is about introducing what was best about the jewellery past to the present, making it accessible to art connoisseurs today. If it's something you want to witness, then don't miss the brand's exhibition in London, which Laura and Marco have organised together with Julia Castelli from Julia Castelli Lifestyle Management. It will take place in London 7-9 March at The Franklin Hotel in Knightsbridge and can be visited by appointment with Julia jc@juliacastelli.com.