K.P.: You have worked with Graff Diamonds and Sotheby's. How did these experiences contribute to who you are today – as a gemmologist and jewellery designer?
V.L.: Not having a jewellery background made it very important for me to choose where I would work after graduating from GIA. At Graff, I developed my expertise in analysing the rarest and most beautifully cut diamonds and precious stones. I quickly learnt that the origin of the design process should always be focused on the choice and use of the gem. My time at Sotheby's was short-lived, but invaluable nevertheless as I was exposed to all periods that influenced jewellery design. Here, I saw pieces from great houses and jewellers, and all of which were huge sources of inspiration.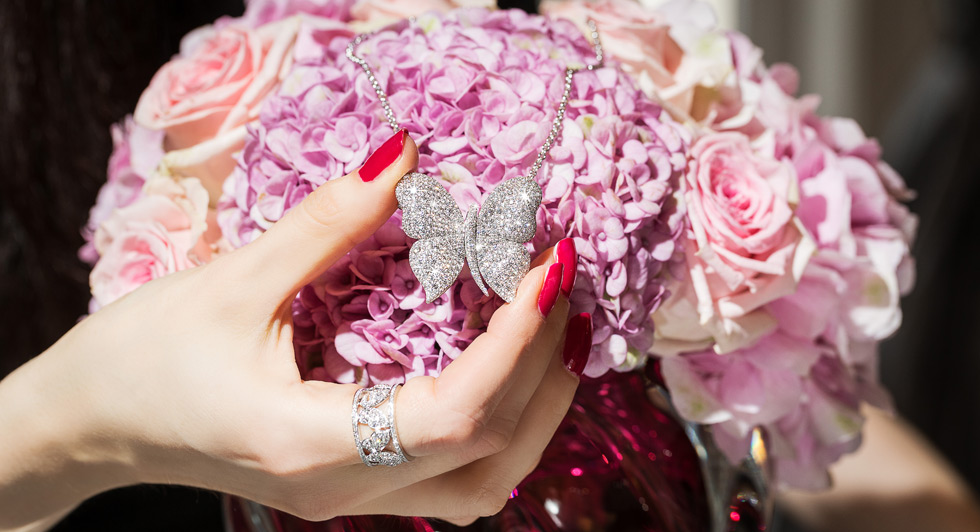 K.P.: When did you know that designing is what you wanted to do?
V.L.: I knew it when I started working in the industry. The defining moment for me was a trip to Mozambique, where I saw uncut rubies and sapphires. I had a burgeoning desire to see what these could be transformed into and, after having these cut and polished, I had more polished stones than I initially thought. I had to use them; hence, the need to design more jewellery based on the gems I had.
K.P.: When you finally decided to become an independent designer and start your business, what did you tell your family and friends? What was their reaction?
V.L.: I didn't tell my friends at the very beginning, but I did tell my family. Their reaction was: "Yes, you should do it. But you need to work for somebody else for 10 years before you start your own business. Then, if you haven't given up on the idea and want to start your own business, we will be 100% behind you."
K.P.: So 10 years later you were ready…
V.L.: After 10 years, I told them that I was ready. Having worked in the industry before starting on my own, I learnt invaluable lessons that taught me resilience, work ethic, determination and eagerness for excellence – key life lessons in the jewellery industry.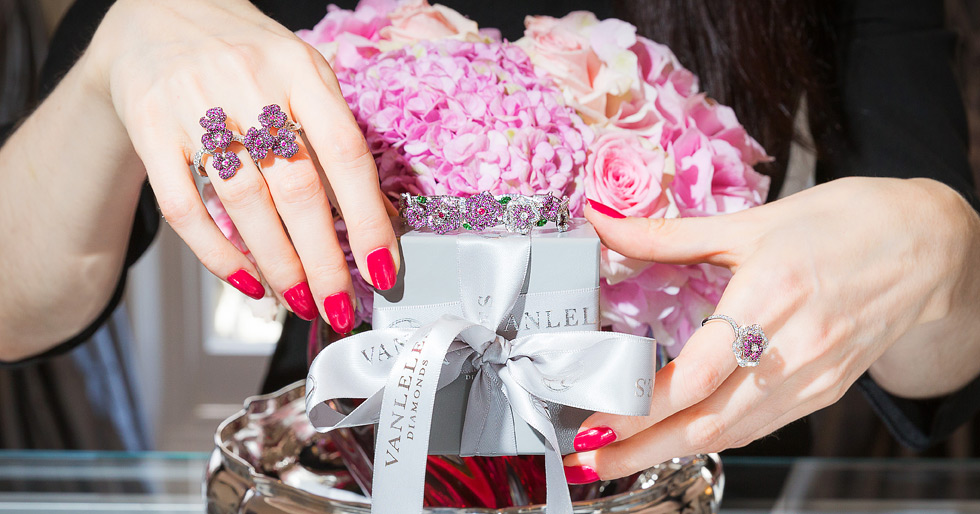 K.P.: What personality traits do you have that has helped you in your life and career?
V.L.: On professional level, I'd like to mention resilience and courage, as the jewellery industry is extremely male-dominated. I have never met another black African woman within the industry. I think this is integral to my determination to see more of us women, and especially African women, succeed in this industry.
I have an eagerness to constantly learn at every step, on good and bad days. I will never reach a level where I would say there's no more room for improvement, learn until death – that is my motto.
K.P.: Let's talk about your collections. How did the nature – inspired Enchanted Garden develop?
V.L.: Having grown up in Africa, surrounded by nature to living near the beach in Portugal and, subsequently, in London with my flat overlooking a beautiful garden square – where I enjoyed the parks and secret gardens – I have always been surrounded by the most beautiful flora and fauna. When I moved to NYC for modelling the concrete jungle of high-rises was a shock to my system. Craving for nature prompted me to visit the botanical gardens almost every fortnight. Then a trip to Japan during the cherry blossom season absolutely blew me away. The Enchanted Garden collection is a collective tribute to those special moments.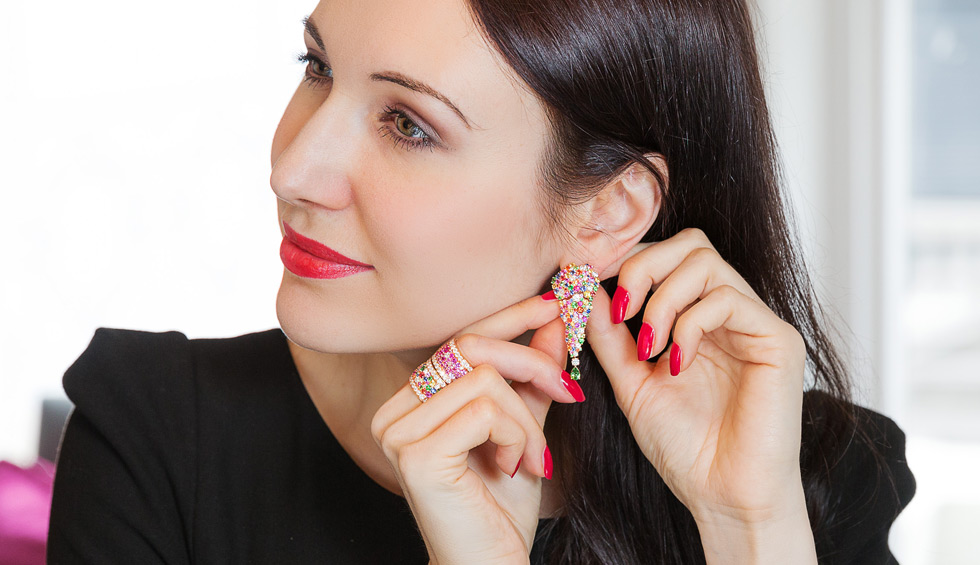 K.P.: Is the Legends of Africa Collection a tribute to your home country?
V.L.: Our family home in Africa and the trips we made together exploring the continent, the safaris, landscape, people and, of course, the natural resources have all inspired this collection. Through the Legends of Africa, I wanted to show the side of my homeland that is so unbelievably beautiful but hidden by the negative press we see in the media. This is the side of Africa that I wanted to portray through this collection – an Africa that is beautiful.
K.P.: Lyla's Bow is a tribute to your friend's daughter, who passed away from cancer. What made you choose the bow motif above any others?
V.L.: Lyla loved bows and every time I saw her, she'd have a bow tied in her wild, blond Afro curls. What happened to her moved me to the very deepest, and I wanted to do something strong, beautiful and whimsical to remember her forever. I wear the Lyla's Bow earrings every day.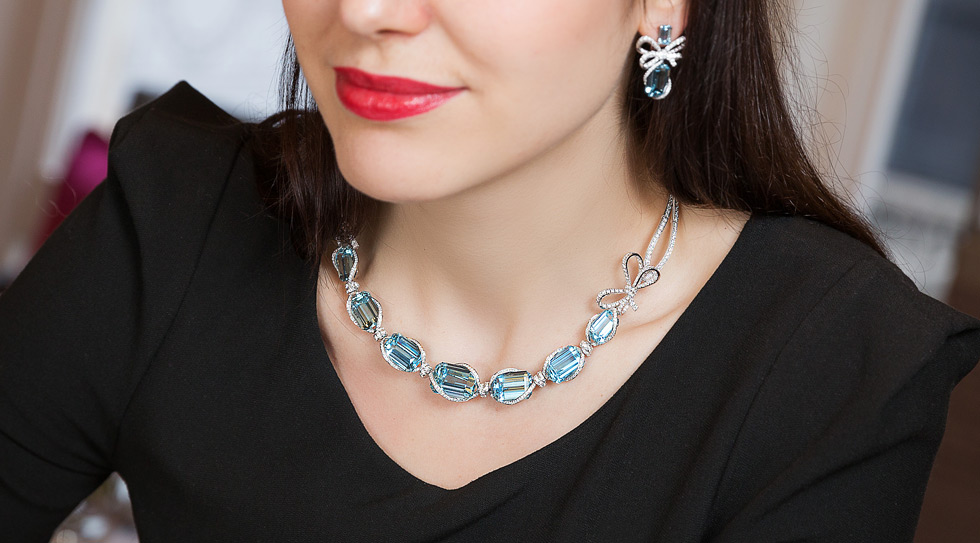 K.P.: What is the best compliment you have ever received?
V.L.: I would have to quote a new client, who said: "You have made what can be a very stressful and surprisingly difficult process (finding the perfect ring) into the most pleasurable, happy and successful one. You were so welcoming, incredibly knowledgeable, professional and creative. However, most importantly you were the only person who really listened to us, and treated us as individuals who wanted to make something really personal for this very special occasion." Compliments such as these make me unbelievably happy, yet humble – and, at the same time, they drive me to push myself even further so I ensure every single client is overjoyed with the result.
K.P.: What is your ambition?
V.L.: I had a boss who started his jewellery business from nothing. He started at a bench and worked his way to owning what is today a billion-dollar company. This has certainly inspired me to be like him one day. With the right support and strategy, and obviously jewellery, am sure I can…It might take 20 years, but I will be there. This is what I want to do for the rest of my life. My ambitions are my dreams. I would also like to run a charitable foundation to educate and inspire young girls back home in Guinea-Bissau. We all have to give back to our community and to the world at large, little by little. We have to; it's our duty.
Once again thank you to Simon Martner for the wonderful photographs.