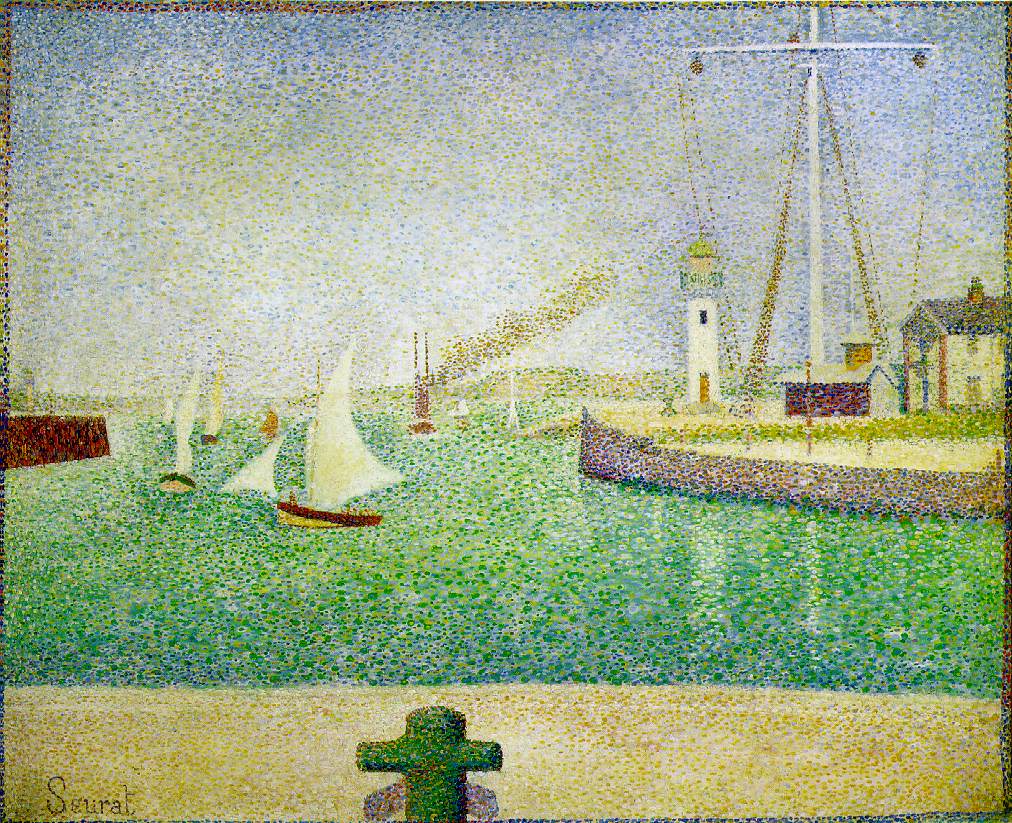 Port of Honfleur – Georges Seurat
In 2013 Tiffany & Co. "wrote" a bejewelled ode to pointillism embodying it in the Seurat cuff, which was a part of the annual high jewellery collection – the Blue Book. The bright-coloured bangle is dedicated to Georges -Pierre Seurat – one of the most famous European neoimpressionists, the leader of a very charismatic genre of painting – pointillism.
In fact Seurat is considered to be not only the leader but also the founder of pointillism – a technique where a painter does not physically mix colours, but applies small, distinct dots of pure colour in patterns to form an image. There are obvious similarities between painting in tiny dots and paving a jewel with small precious stones. Tiffany&Co masters recognised that and thus the unique jewelry piece – The Seurat Bangle was born.
18K white gold was used as precious canvas, which is covered with several hundred round gems of varying sizes. The total weight of all precious stones exceeded 75 carats. There are 37.28 cts of bright orangy-red spessartites garnets, 27.37 cts of apple green tsavorites, 16.14 cts of yellow sapphires, 2.24 cts of diamonds, and .87 cts of fancy-coloured sapphires.
The seemingly spontaneous pattern of this bangle was actually carefully laid out before the gemstones were set. In a process that took almost 500 hours, Tiffany artisans meticulously placed each one by hand. The result is a mesmerizing design that was carefully calculated to delight and inspire.