The French word 'soie' has a phonetic double: the word 'sois', meaning 'be', and, if you ask me, to be Dior means to break away from existing rules and create your own – this is, after all, one of the things that made the great couturier Christian Dior such a revolutionary of the fashion world. Today too, we are seeing the same thing from current creative director of Dior jewellery line, Victoire de Castellane, who is blazing her own trail, designing completely unique collections of jewellery, a fact which Soie Dior illustrates perfectly.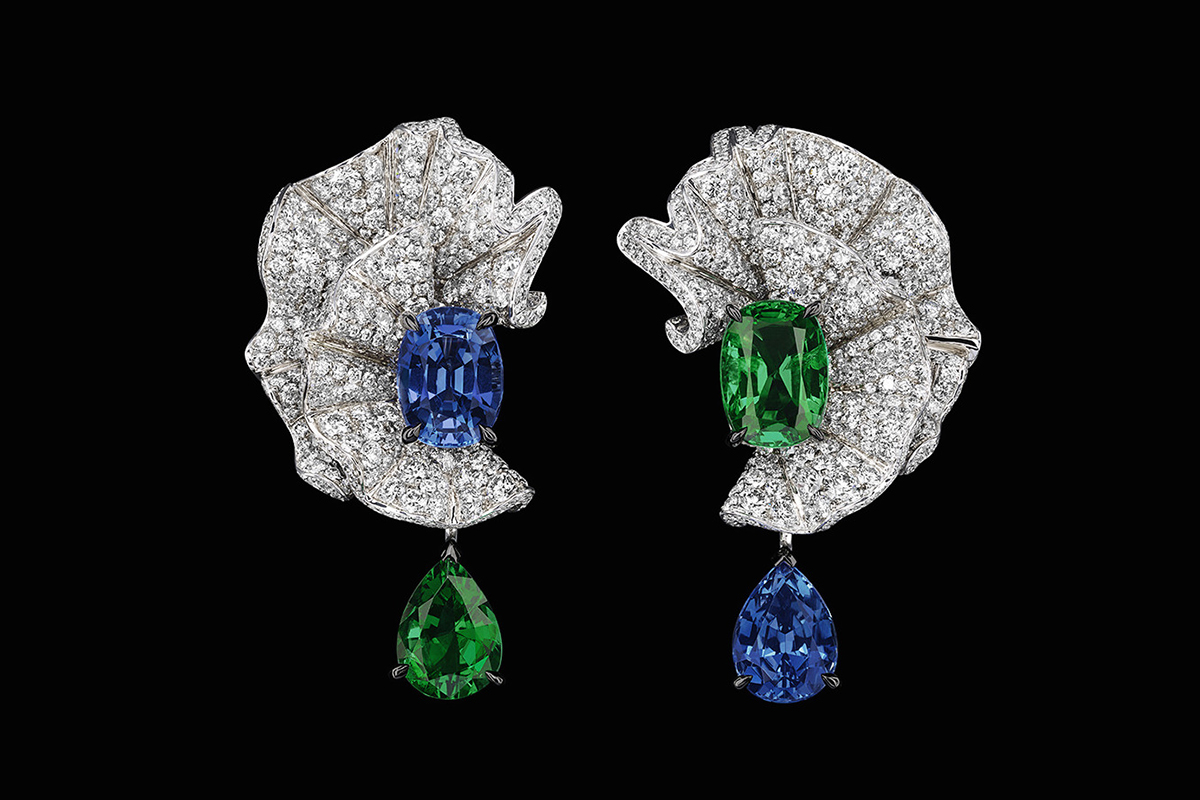 Victoire de Castellane has masterfully recreated delicate and sensuous multi-coloured silk ribbons in the language of jewellery. She wound them in every way possible, arranged them into pleats and spun them in twists, and at some unmeasurable moment during her playing around, she fixed them into their final position. The silk ribbons were set, like a dress on a mannequin, and so was fixed a precious moment in the transience of time, a moment in which a new piece of jewellery was born.
The names of the different pieces of jewellery were not chosen by accident – each one refers to a different style of working fabric. The Pli Plat (pleated) bracelet with a pink sapphire recreates the intricate folds of fabric pattern used in pleating; the Tresse (pleat) ring with rubies imitates the style of interlacing fabrics with different textures; while the Volant (floating) earrings, designed in the Toi & Moi style with sapphires and emeralds, remind the wearer of voluptuous waves of silk. Tie the silk ribbons into knots and the result is the Noue (tied) necklace with diamonds and different shaped emeralds; untie them and the smooth cloth streams down your neck in the Denoue (untied) necklace with emeralds and oval sapphires.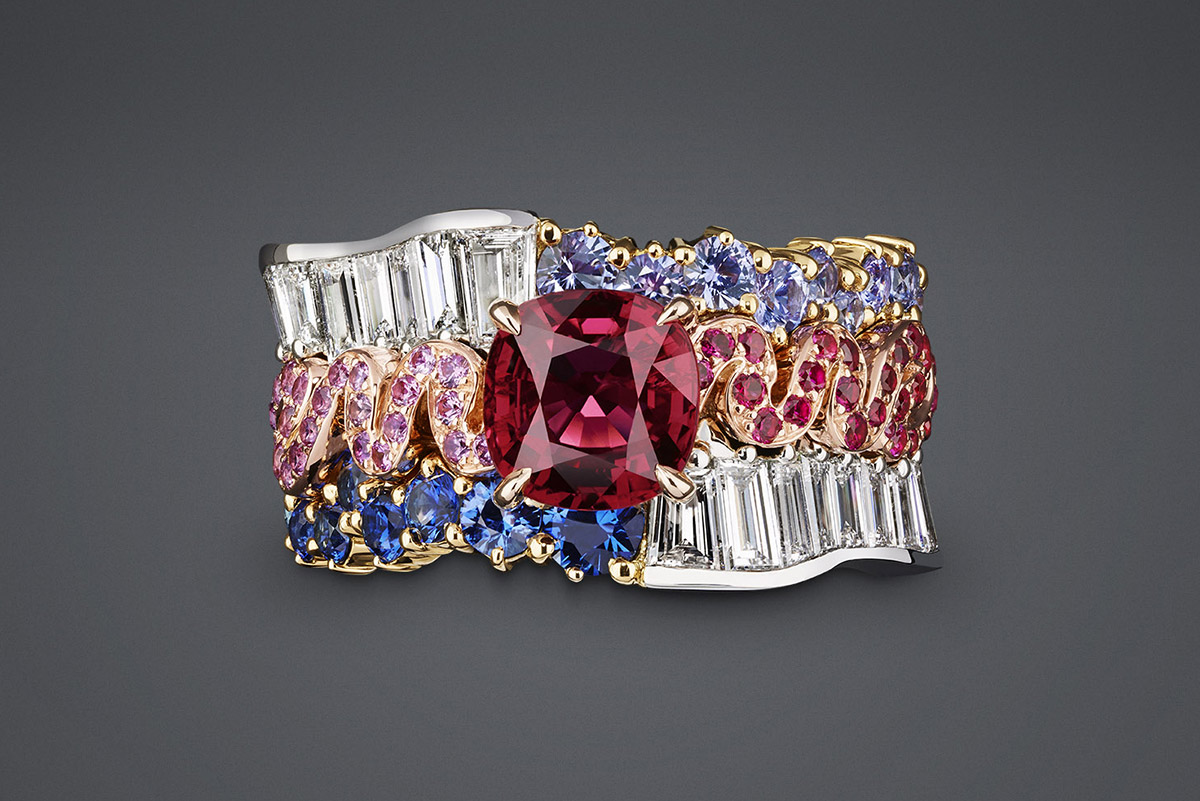 Over the course of the last two years the masters of Dior have created 53 spectacular pieces of Soie Dior jewellery. In order to convey the flexibility of the fabric through the medium of precious metals and gemstones, Paris' finest workshops set the stones in a very special way: in each case the gold body was made in such a manner that it would move freely, and the precious stones, ranging from large diamonds in various cuts, emeralds, rubies, sapphires and tourmalines, were fixed at different levels so that the entire shining surface gets covered in all its glory.
"When you toy with a ribbon, it is instinctive and ephemeral, and I wanted to retain that idea of freedom in play," explains Victoire de Castellane. You will agree, I am sure, that there is no doubting her success.