The Argyle Diamond tender has become the most important tender within the world of coloured diamonds and it can only be accessed by invitation. This year Rio Tinto presented 58 diamonds as their 'Custodians of Rare Beauty' tender with only 5 of them chosen as 'Hero' stones: 2.11 cts Fancy Red Argyle Everglow, 1.14 cts Fancy Red Argyle Isla, 2.42 cts Fancy Purple Pink Argyle Avaline, 1.50 cts Fancy Deep Pink Argyle Kalina and 0.91 cts Fancy Deep Gray-Violet Argyle Liberté. Their size and quality are so rare that they are individually named, cementing their place in history as the finest diamonds of their kind.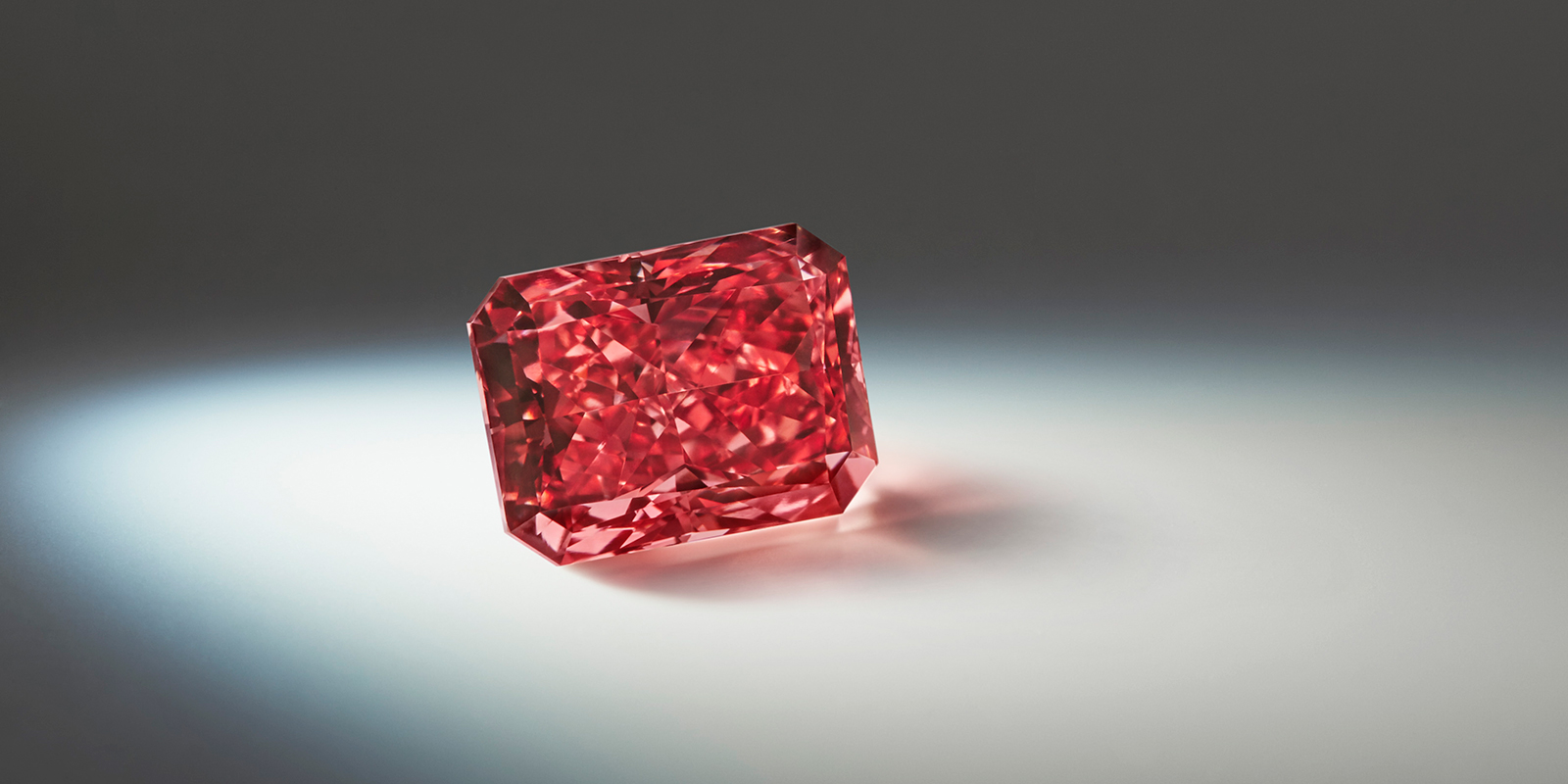 Weighing 2.11ct, the polished radiant cut Argyle Everglow™is the largest Fancy Red diamond in the 33 year history of the Argyle Pink Diamonds Tender. It is especially unique because of the combination of its size, clarity and vivid red colour. Within fancy coloured diamonds, red is the rarest colour of all, and therefore the most valuable and sought after. The Argyle Everglow™ has been certified by the GIA as a notable diamond of grade VS2, and it is this clarity combined with the amazing colour that elevate the diamond to its extraordinary status.

The exclusivity of the fancy red Argyle diamond is heightened by the fact that in the 33-year history of the Argyle pink diamonds tender, only a total of 20cts have been sold. This means that whomever purchases the Argyle Everglow™ will own more than 10% of the historical Argyle red diamond yield.
The renowned mine currently produces over 90% of the world's supply of pink and red diamonds, and with a finite amount to discover, it is set to close by 2021. This is resulting in an even greater demand for these Argyle pink diamonds, as the supply is limited to the gemstones that are unearthed within the next 4 years of mining. The 'Custodians of Rare Beauty' tender has been previewed in a world exclusive showcase in New York this summer, and will continue to be shown in Hong Kong and Perth for collectors and diamond experts around the world to view, and certainly to purchase.

Within a world of luxury - where most everything can be created or delivered on a whim, and everything is available for a price - the Argyle Everglow™ fancy red diamond and the limited Argyle diamond tender represent an exclusivity which is unparalleled.