33-year-old designer Marie Cabirou moved to Paris over 15 years ago seeking a career in fine jewellery. Inspired by her grandmother from a young age to draw, create and design, she left her hometown of Aveyron, France, to pursue multiple degrees in textile and accessory design: "I always wanted to be a designer, it seemed like part of my DNA. I was always interested in how things work, how they are made and the design behind them". After completing two undergraduate degrees and a Master's degree, Marie decided to focus her career on working with fine jewellery materials to create unexpected pieces of jewellery.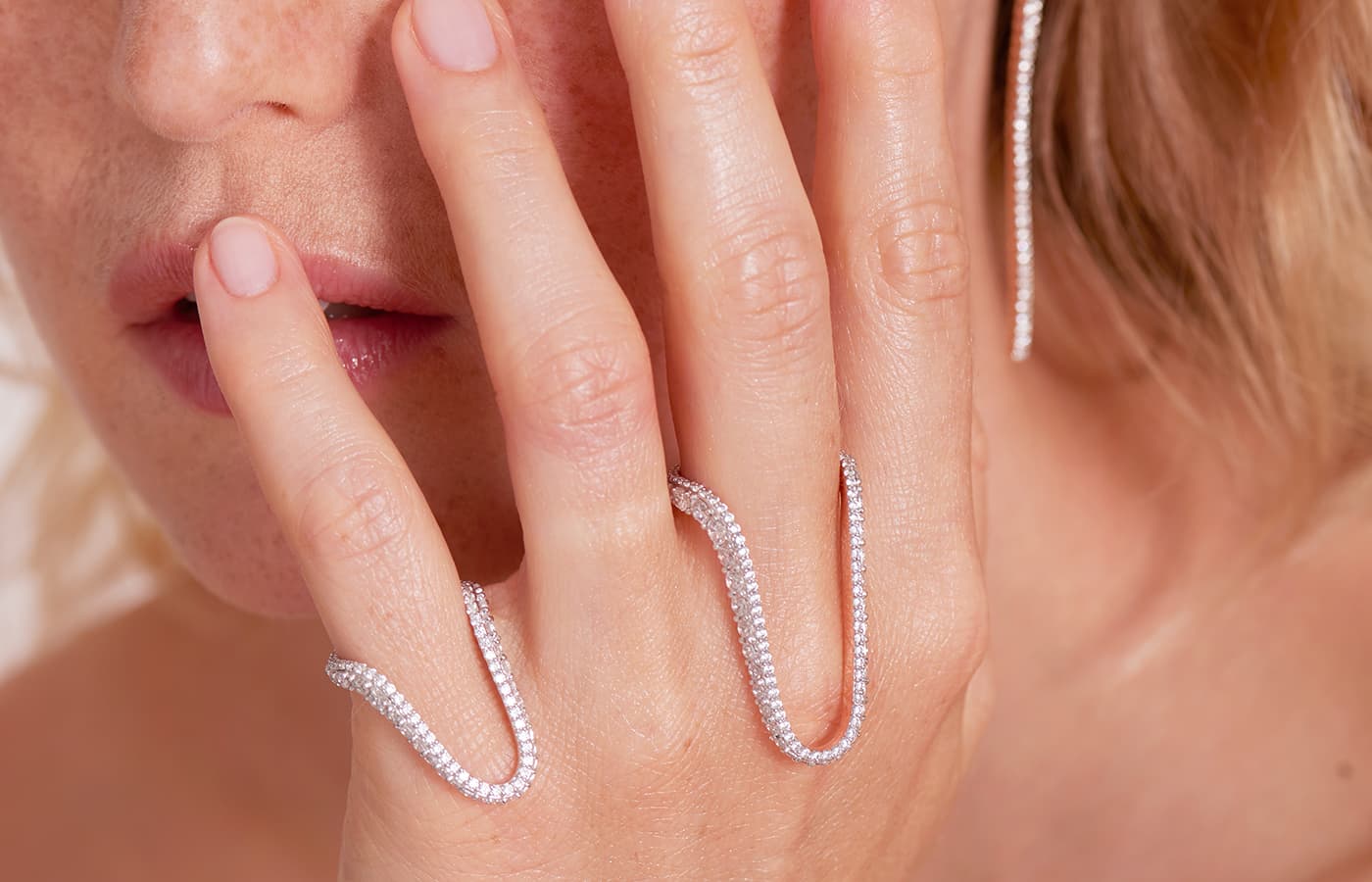 It was whilst working in the Costume Jewellery department at Dior that Marie truly fell in love with jewellery making: "Seeing your work of a sketch walk down the runway is a truly magical feeling, there is nothing like it"! After honing her skills at Dior for three years, the young designer decided to take the bold step to go out on her own and create her brand. This was the beginning of Marie Mas.
Marie describes her brand ethos in one word - movement: "I have always been obsessed with movement, even in my university days. My style, the very DNA of what I do, is that it is always related to movement, I try to work it into even the most minimalistic piece". This is exactly what she has done with her latest collection Luminous Lines. Encouraged by the shadows formed on the body at sunset, this 14-piece collection, is an ode to the natural beauty of the human curves, bringing attention to parts that are often overlooked, but are equally beautiful.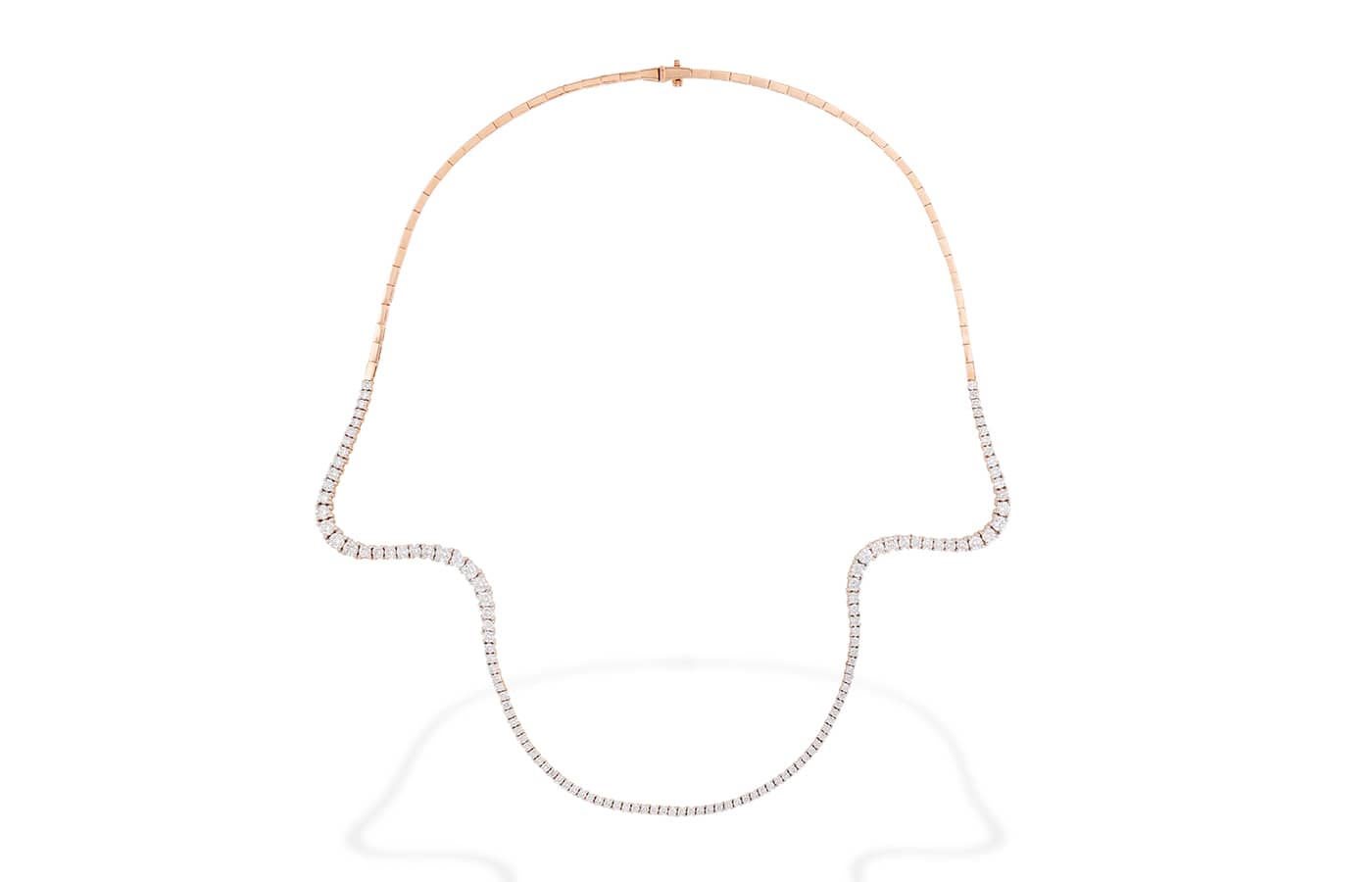 "This collection highlights collar bone and the subtle V on the bottom of one's neck, curve of one's ear, subtle hump where the bone is visible on one's wrist. These are things that you don't necessarily see during the day, but they show our natural forms in the most beautiful light".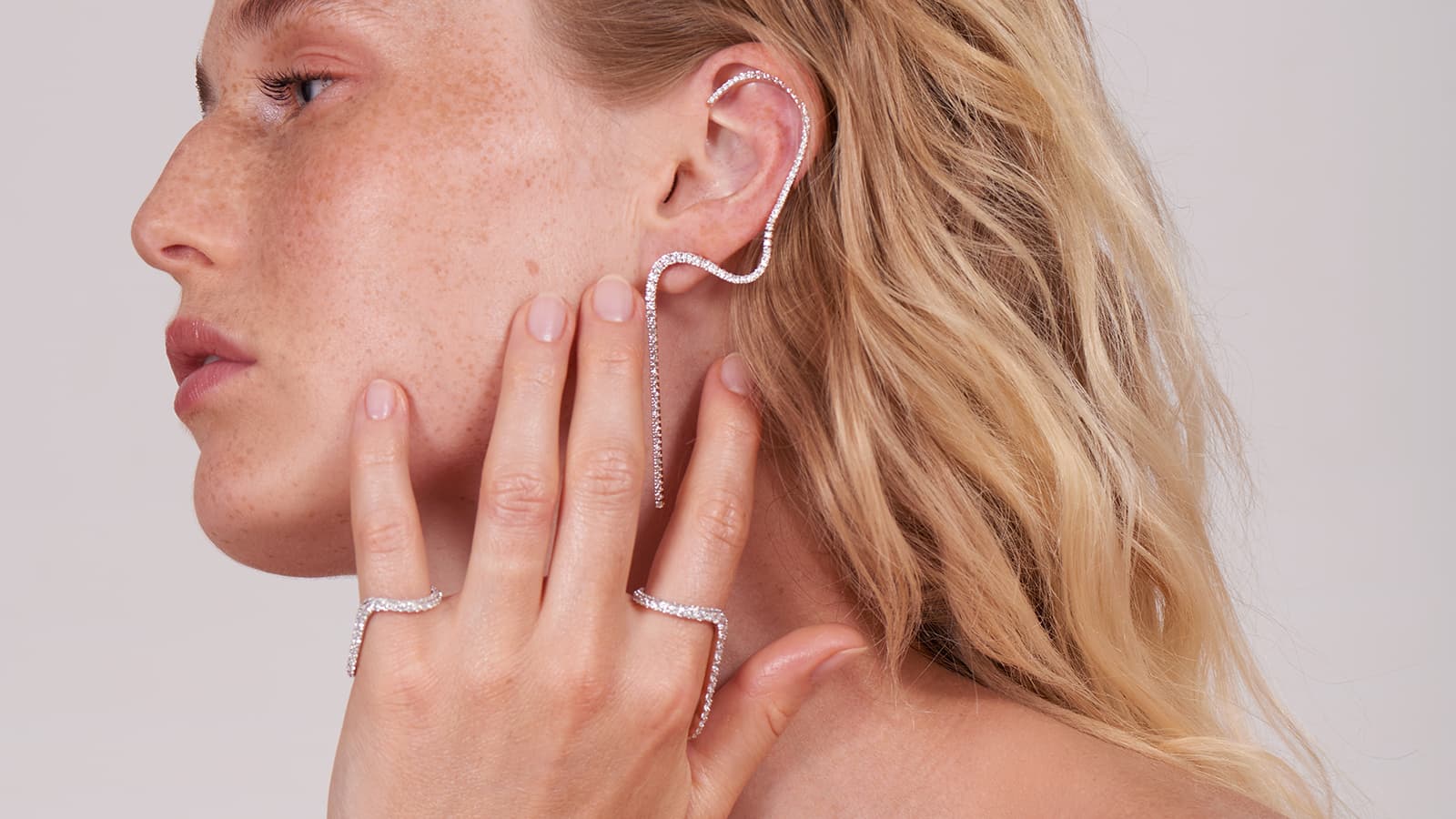 To replicate movement and curves, Marie decided to play with the construction of the classic Tennis bracelets and Riviera necklaces and developed her articulated chain. Composed of small rectangles of rose gold soldered together, each chain has certain links that are intentionally rigidified: "Each little rose gold rectangle is articulated in different ways to ensure that the body part I want the pieces to highlight is the central point of focus no matter how the piece is being worn". The Aurora necklace is the epitome of this technical achievement. The fluid chain is immobilised at a few links at the centre of the chain, to frame the suprasternal notch, the large dip between the clavicles. In doing so, Marie brings attention to this rather unknown yet romantic part of the human body.
What's interesting is that while all jewellery Maisons enrich their latest high jewellery collections with colour, Marie Mas opted for a monochrome colour palette. She used white diamonds as she wanted each piece to look as if a shimmering line had been drawn on the body. With the colourless stones representing the glistening rays of soft sunlight, rose gold was chosen to match the natural hue of the skin. 'I feel like rose gold is the best medium to achieve this', shares the designer.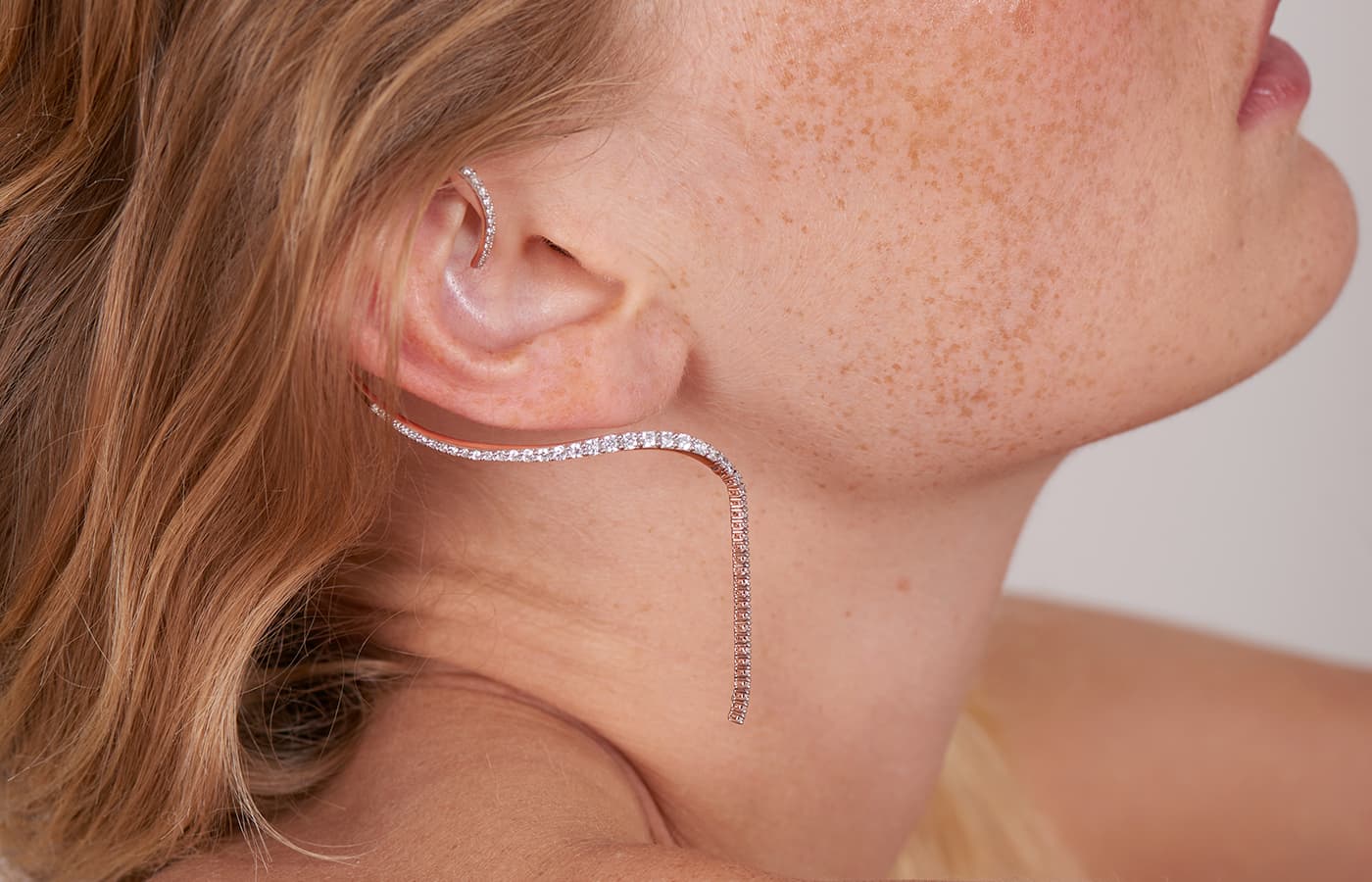 Word on the streets of Paris is that this is but the beginning of the Luminous Lines collection. Marie is already looking into recreating the collection in various colourways. We cannot wait to see what coloured gems she chooses!