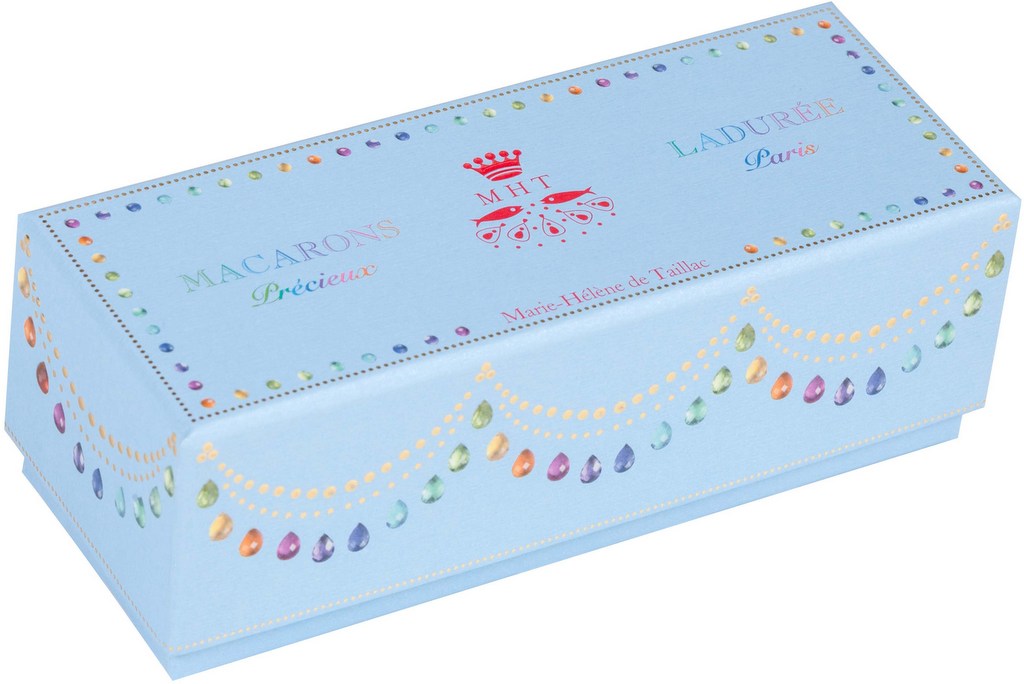 Don't we all love succulent Ladurée macaroons that slowly melt in the mouth? Now you can treat yourself to something delicious, cute, girly, classy that is macaroons in the new special edition box featuring colourful gems!
Imagine discovering treasure chest filled with precious stones? This is what multi-coloured tasty treats in the box designed by the French jeweller Marie-Hélène de Taillac look like. With an eye for pastel colours de Taillac featured images of her signature rainbow gemstones necklace (below) arranged in colourful strings.
Inside the box you will find six multi-coloured flavours handpicked by the jeweller: chocolate, cassis violet, rose petal, lemon, orange blossom and pistachio. Yum!
The collaboration is already available at Ladurée globally. If you are in Tokyo, Paris, London or New York you will also enjoy Marie-Hélène de Taillac-inspired window installations.