With its brand-new jewels, the French Maison pays tribute to the strength and drive that compelled medieval heroines to transcend their societal limitations, carving out their own destiny. Dedicated to these women, Director of Jewellery and Watches Francesca Amfitheatrof has designed a fine jewellery collection which shares aesthetic properties with a suit of armour - though this armour is embellished with diamonds, sapphires, spinels, emeralds and onyx.
Having recently joined the company, Francesca Amfitheatrof launched 'Riders of the Knights' as her debut collection. She managed to achieve an immersive aesthetic drawn from medieval codes of chivalry and heraldic crests, making them look rather extravagant and modern. It has become a tradition that the brand's monograms - the trefoil, chevron and v-shape motifs - are featured in a number of jewels, making them instantly recognisable as Louis Vuitton.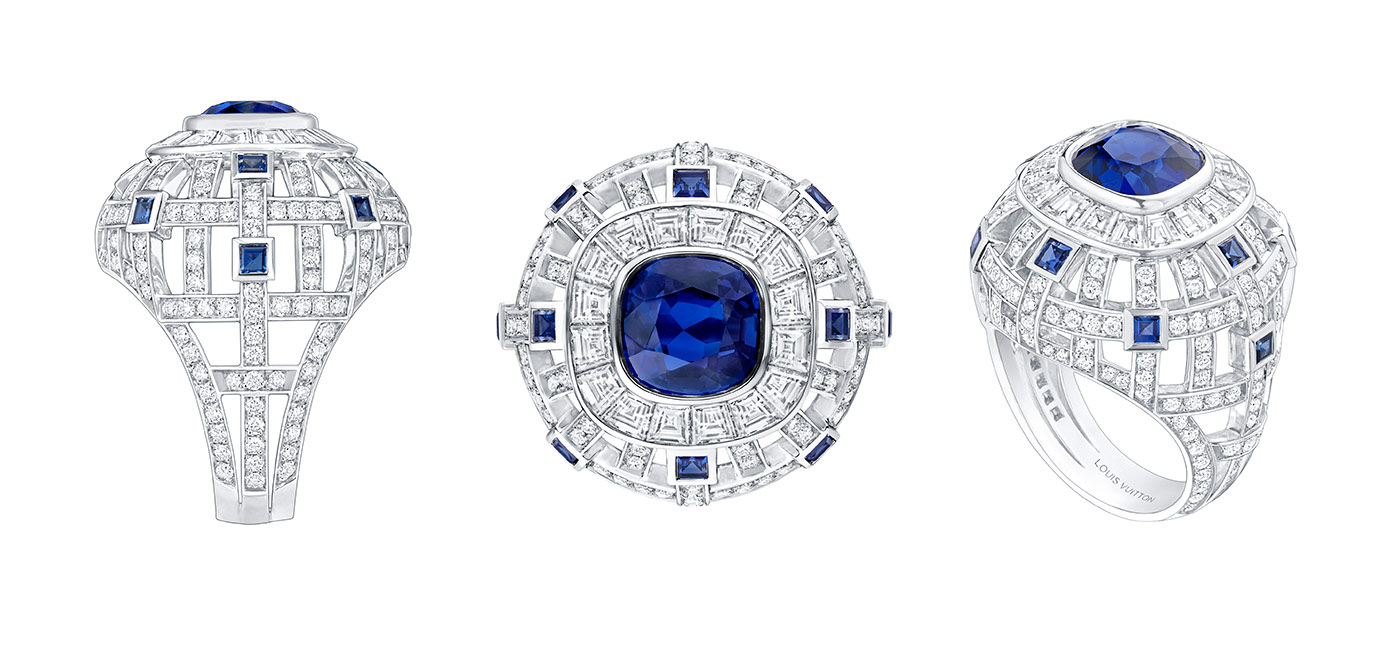 One of the aforementioned hero pieces of this collection is 'The Royaume' necklace embellished with a vivid blue sapphire - a gemstone said to help with protection - weighing 19.31 carats, set on 1,600 diamonds. The necklaces grid-like architecture borrows from design components of a medieval fortress, such as a portcullis, chains, and a drawbridge. The form that the necklace itself takes is a particularly unique one, with Louis Vuitton being inspired by the georgette – a piece of armour which was worn to protect the throat. 'The Royaume' was designed with the comfort of the wearer in mind, and its articulation allows for a modern jewellery lover to fully invest in this medieval fine jewellery moment.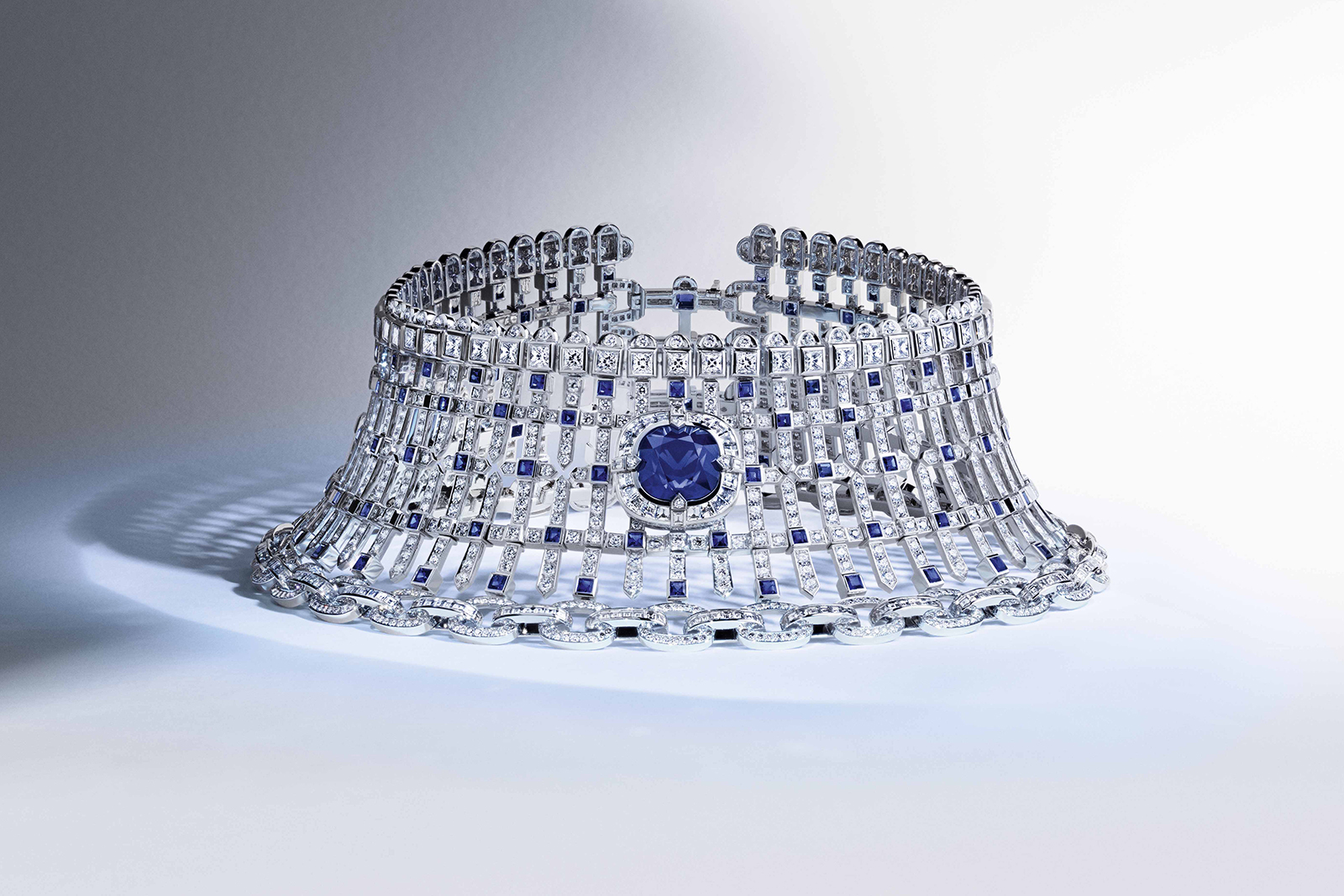 Another highlight of the collection is the 'La Reine' necklace, embellished with nine aquamarines totalling 152.83 carats and 24.22 carats of diamonds in white gold and platinum. The simplistic choker shape of this necklace and the complementing diamonds serve to emphasise the bright blue aquamarines, conveying a regal and classical refinement.
Interestingly, many of the pieces within Louis Vuitton's latest high jewellery collection display a more pared back colour palette than almost all other maisons showcased at Paris haute couture week. Most designs feature one primary coloured gemstone - sapphire, spinel, or emerald - accented by diamonds. Some pieces pair emeralds with sapphires, or onyx highlights, but for the main part, the lack of a multitude of contrasting tones is conversely what makes 'Riders of the Knights' stand out.
It is important to mention that the house prides itself on its Responsible Jewellery Council certification obtained in 2012. This document confirms the upholding of morally, societally, and environmentally sound practices from the inception to the production and sourcing of all its fine jewellery materials and watches. This is a very important consideration for the modern day client who is mindful about the ethics behind their luxury goods.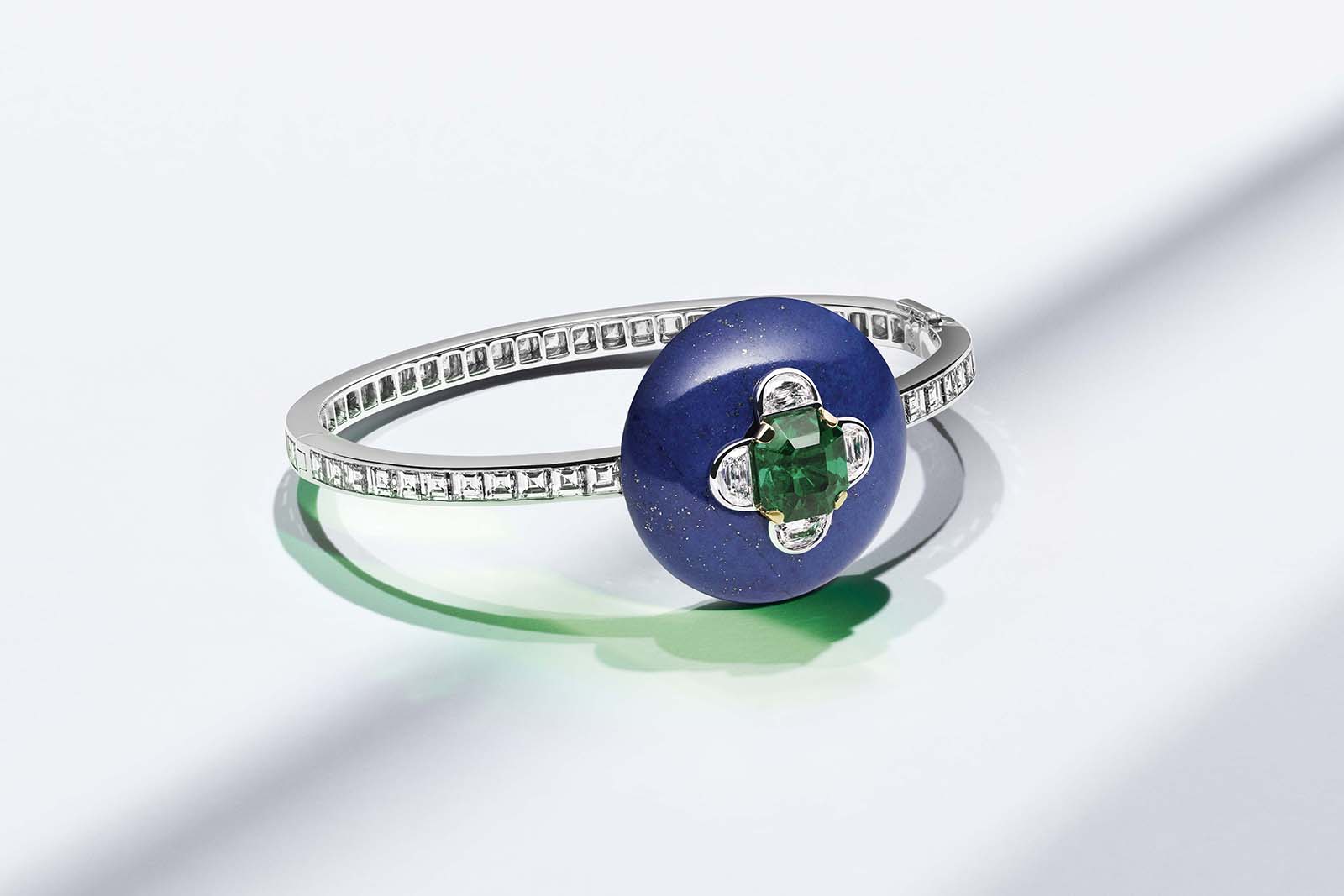 Those who attended the jewellery presentation during Haute Couture week in Paris saw just the first pieces launched especially for this event. If you loved the collection, you will be happy to discover that the 'Riders of the Knights' collection will be extended with another fifty pieces.