You cannot get much more stunning a combination than an elegant cocktail dress and a refined diamond necklace, and the bigger the stones are, the more admiring looks you will attract. As a rule, when we talk about large diamonds we immediately think of Graff, Harry Winston or Leviev necklaces, but I have decided to focus on some more restrained options. I have chosen few jewellery brands which put more emphasis on the design elements of the jewellery rather than the size of the stones. So here is my selection…
The Sirio necklace, from the elite Italian brand Stefan Hafner, found its inspiration in the stars or, more specifically, among the brightest of them, Sirius. What stone on earth could possibly compare with brilliance like that? A diamond, of course! Combined with purple and pink sapphires and sparkling rubies, the diamonds remind you of a mystical night sky.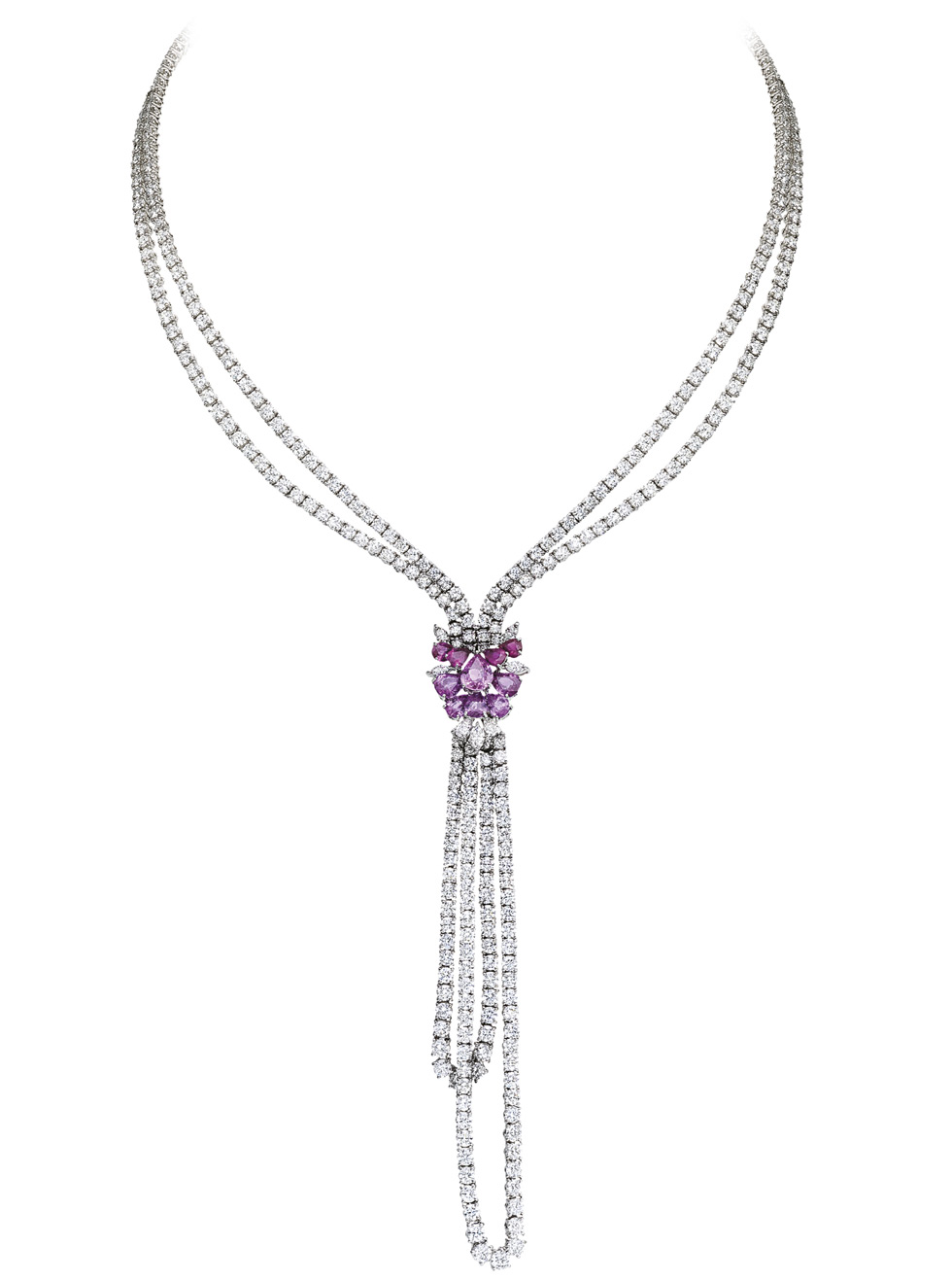 The goddess of the soul in Greek mythology, Psyche, took the form of a butterfly, and legend has it that she was so beautiful that the god of love himself, Amor, fell hopelessly in love with her! Italian jewellery house Qayten had this legend in mind when they designed the Mariposa necklace (named after the Spanish word for 'butterfly'), made from white gold and diamonds, shaped like the wings of a beautiful butterfly.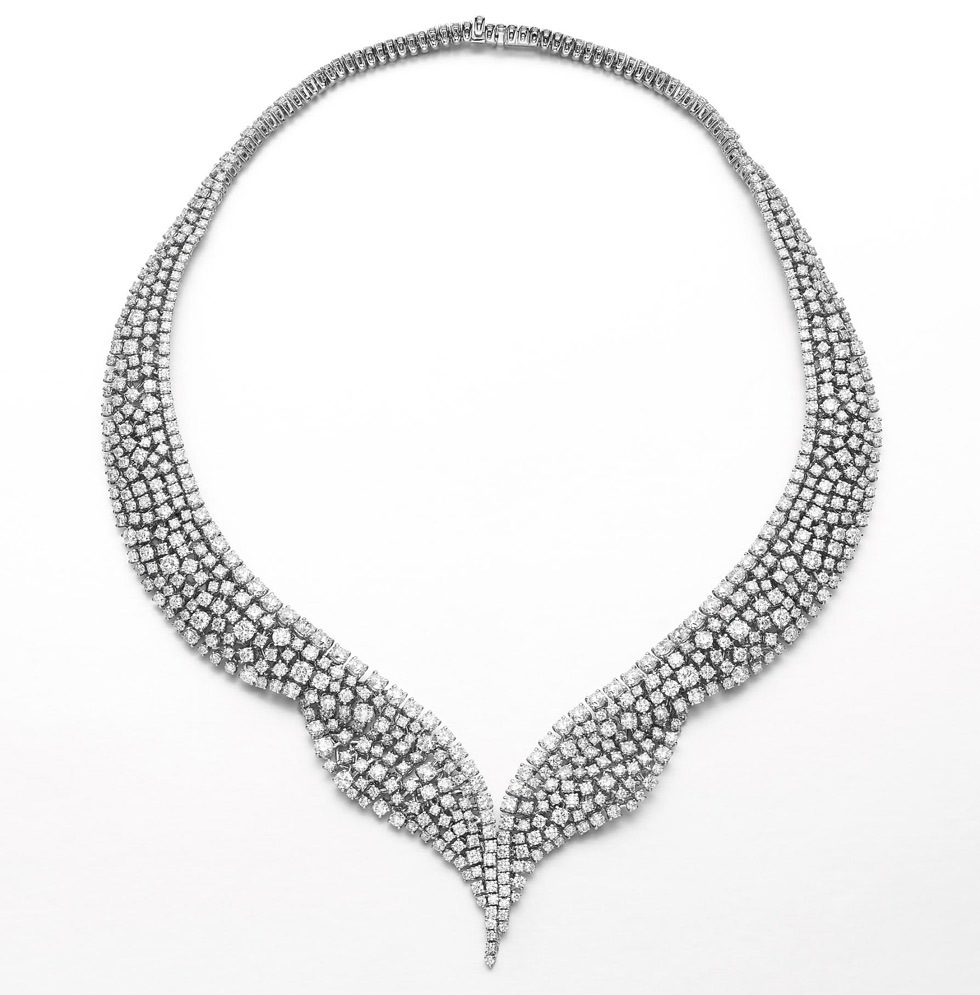 The designers of Italian brand Faraone have given the crashing waves and foam of the sea new life in a beautiful set made up of a necklace and a pair of earrings crafted with the very finest crystal clear snow-white diamonds in marquis and diamond cuts. The interplay of the different cuts of stone and the curvature of the lines give the piece a light, energetic look which mirrors the perpetual motion of the rolling waves.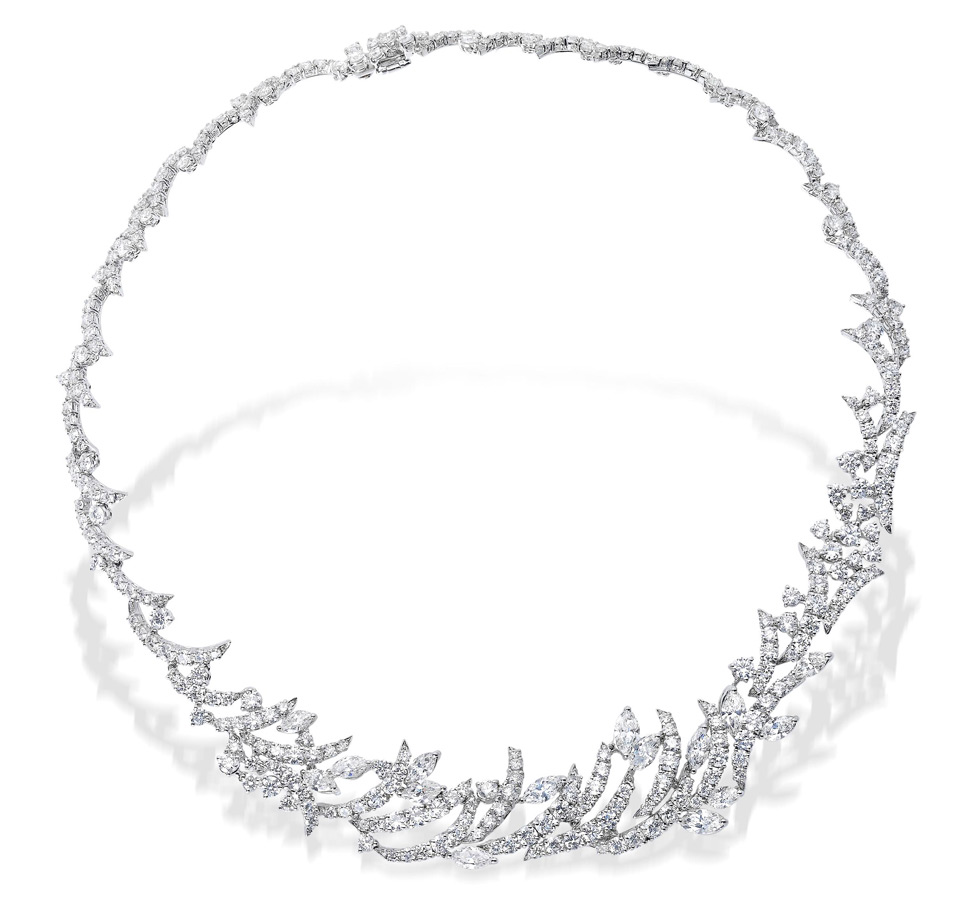 Gumuchian's Cascade collection, from the imagination of the designers of the American family brand, has converted the beauty and freshness of a waterfall's pristine, clear flow into jewellery form. The necklace is a plunging cascade of diamonds which perfectly conveys the incredible beauty of nature.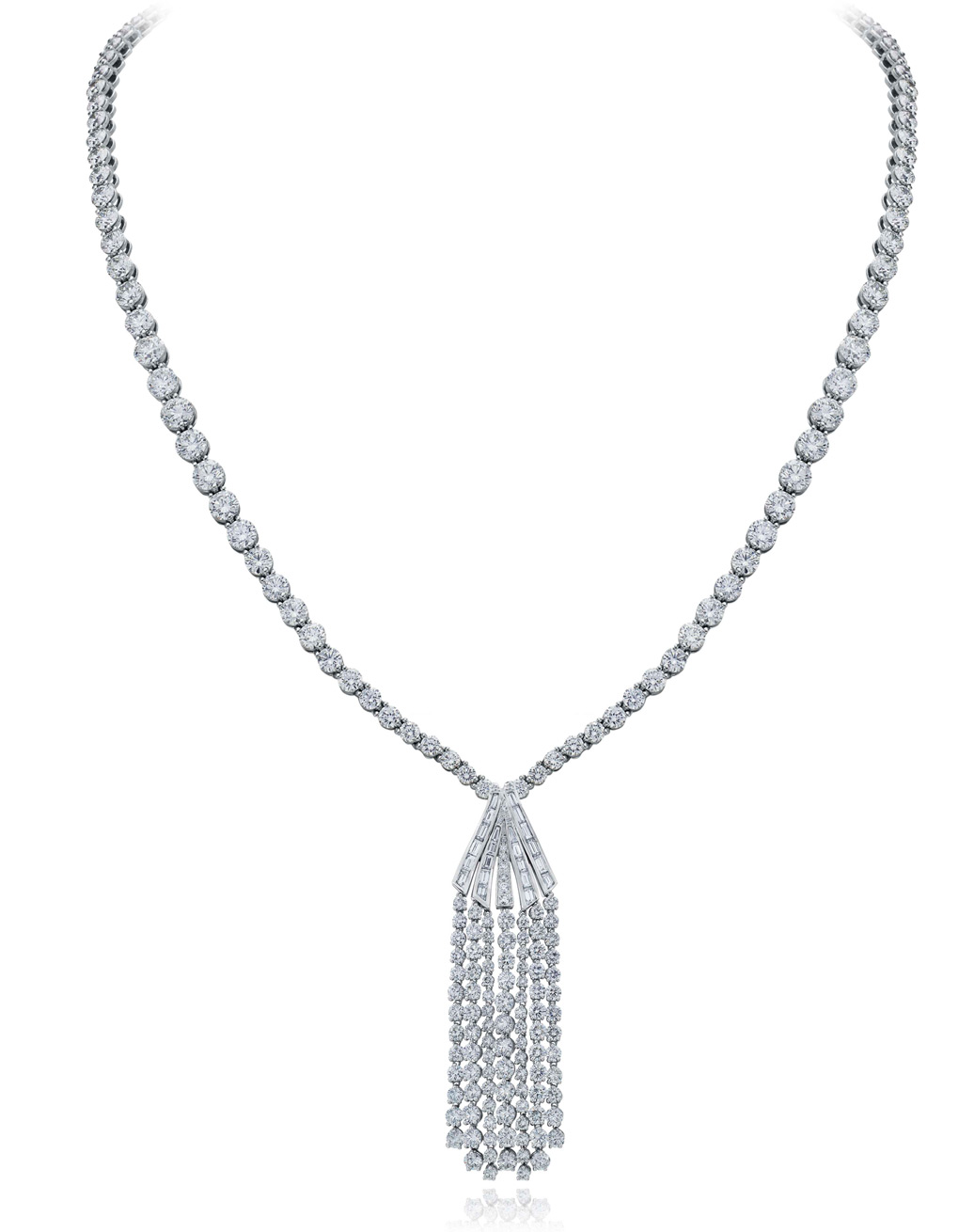 The brown and white diamonds, all 21 carats, in Sutra's unique necklace make it an extremely eye-catching piece. The jewellery line in which this necklace features was inspired by Gothic architecture and contains some of the first jewels created by the brand's designer Arpita Navlakha.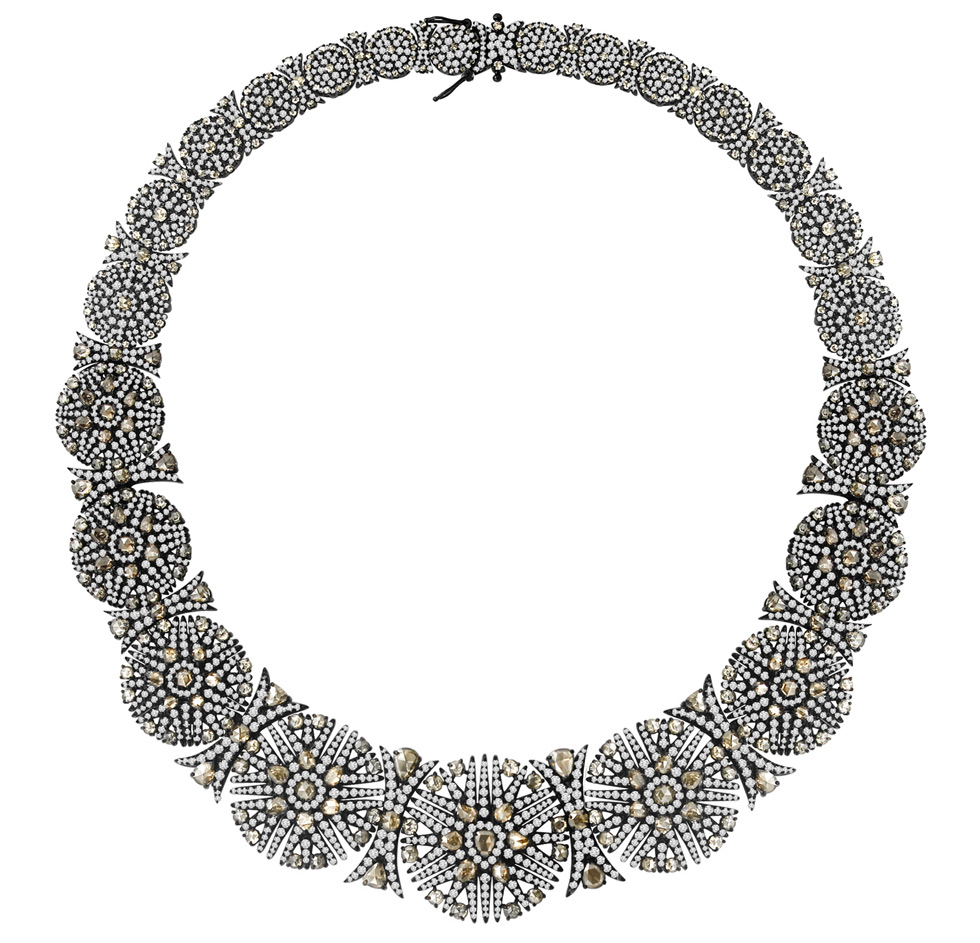 'Firework' is just the word to describe this necklace by Picchiotti, made with a diamond weighing more than 70 carats. Bursting and sparkling with gemstones which spiral out from its centre in swirls, it looks just like the bright burst of a firework lighting up the night sky at a party.