This season a new collection of high jewellery, Galons Dior, has been released consisting of 81 items (four of them secret watches) dedicated by Victoire de Castellane to the galloons - sophisticated ribbons or braid patterns intended for decorating clothes - that Christian Dior was famous for.
"...I don't pull collections out of thin air. On the contrary, for me, they are like a cycle of stories going one after another. I like to play with the diversity of Dior, as well as with different categories of jewellery, both casual and high jewellery – both play an equally important role for me," confesses Victoire de Castellane.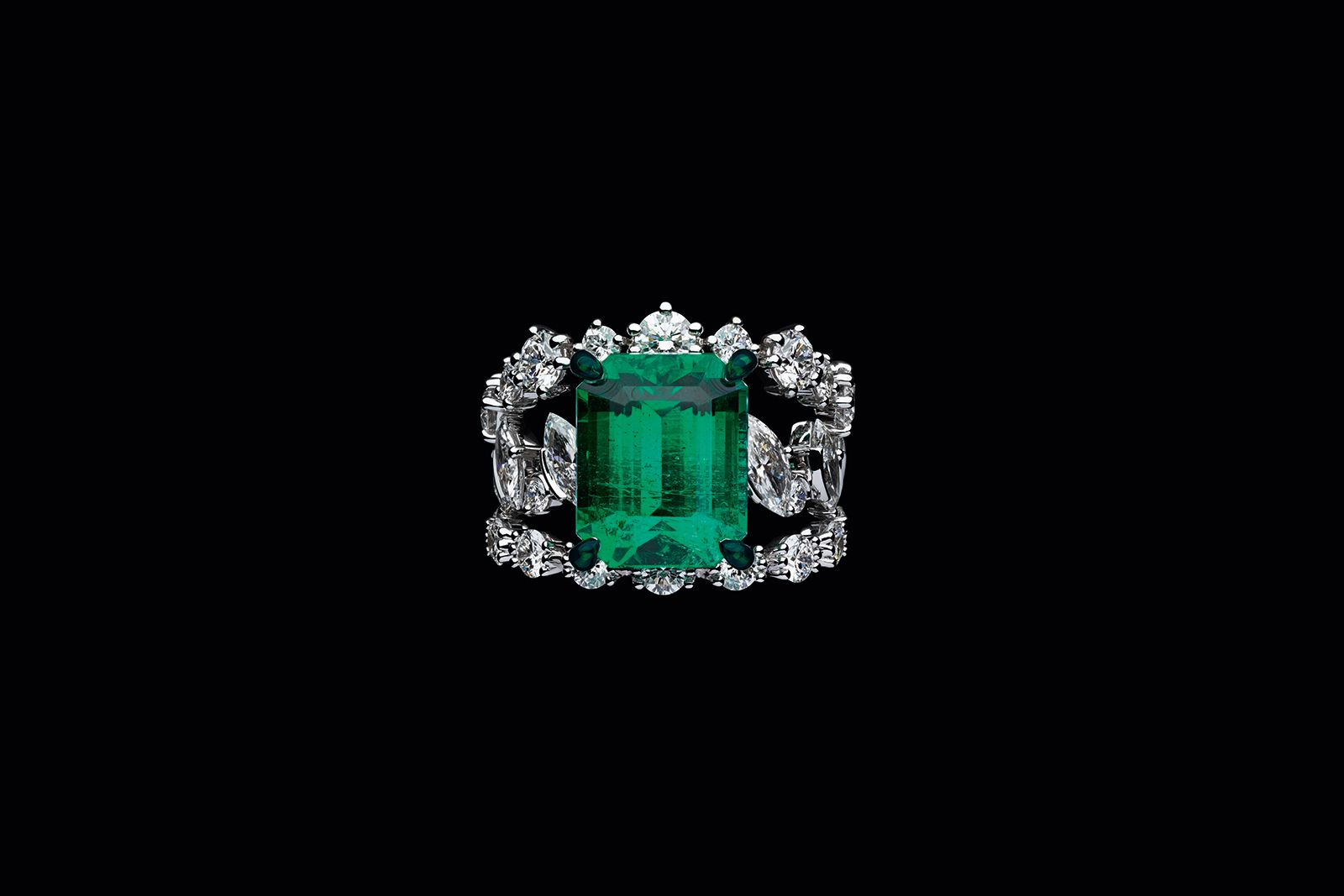 Through these new pieces, Dior Joaillerie's Artistic Director has strived to capture the sophisticated spirit and graceful curves of couture finishes. Diamonds, emeralds, sapphires, rubies and spinels, cut into a variety of geometric shapes, are intertwined into precious "ribbons". Marquise, brilliant, baguette and pear-cut stones intersect, intertwine and swirl as if they are dancing.
Fans of de Castellane's work will immediately notice the extensive use of one of her favourite design techniques: asymmetry. Necklaces, bracelets and rings with contrasting designs on the left and right sides, unpaired earrings, jewellery with large stones shifted to one side instead of being positioned in the centre – all these jewels look extraordinary and spectacular.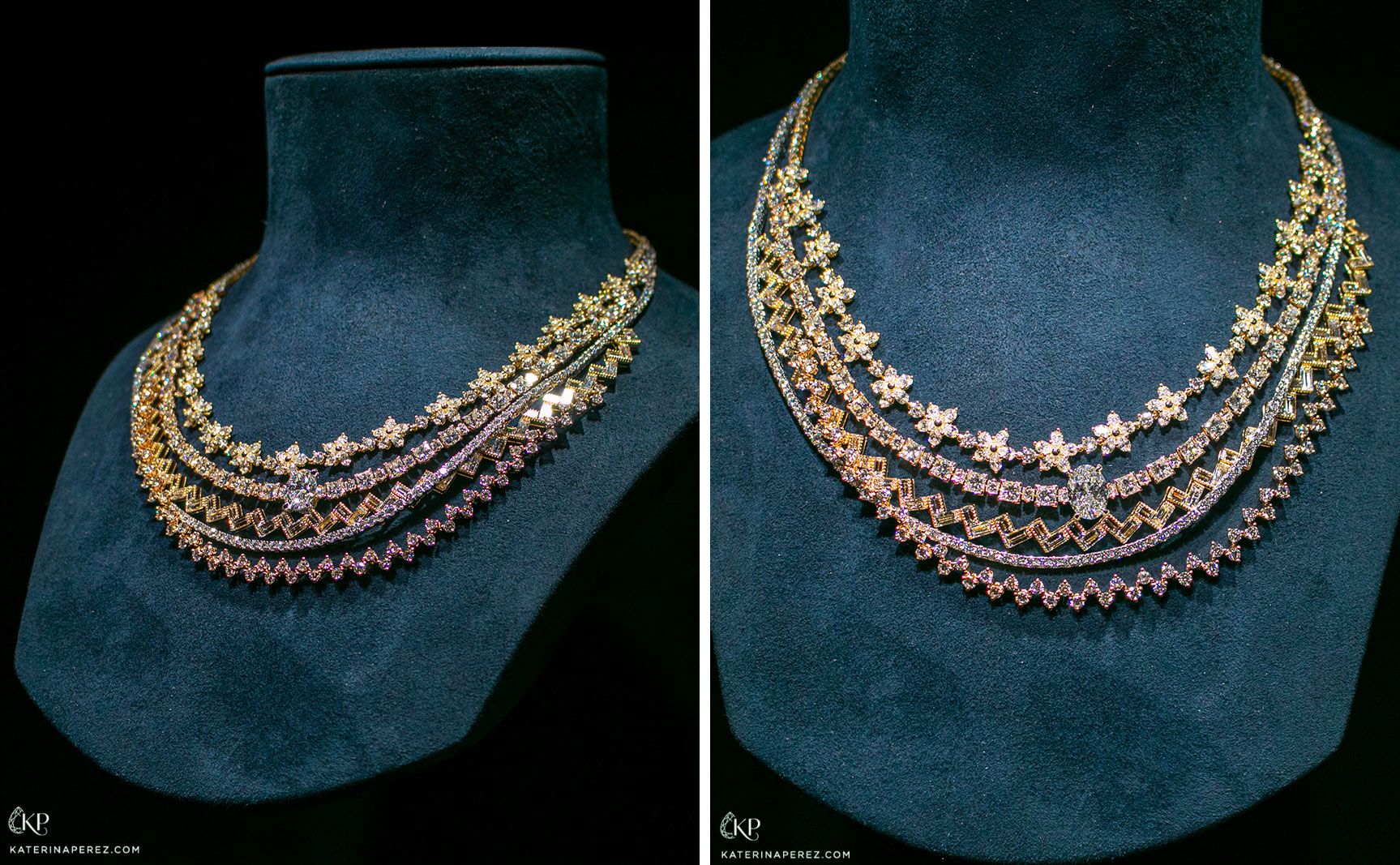 Also, you probably recall that Victoire de Castellane repeatedly resorts to the use of varnish for colouring some collections, including Milly Carnivora, Dior et Moi and Rose Dior Pop. In Galons Dior, she also applied green, blue and red lacquer, but not to saturate the jewellery with colour. On several rings, earrings, bracelets and necklaces with central emeralds, sapphires and rubies, she lacquered the prongs holding the central stones to smooth out the unnecessary contrast with the gold metal. Thus, the green, blue or red of the piece is accentuated further.
If we digress from these visual matters, then the devotion of Victoire de Castellane to several current trends begs our attention: there is not only a tendency to create jewellery solely from colourless diamonds but also the exponentially growing fashion for men's jewellery. Indeed, there was much less colour in high jewellery this season than in previous ones! And it seems to me that this is due to the pandemic: until the exhibition schedule returns to normal, access to coloured gemstones will be limited.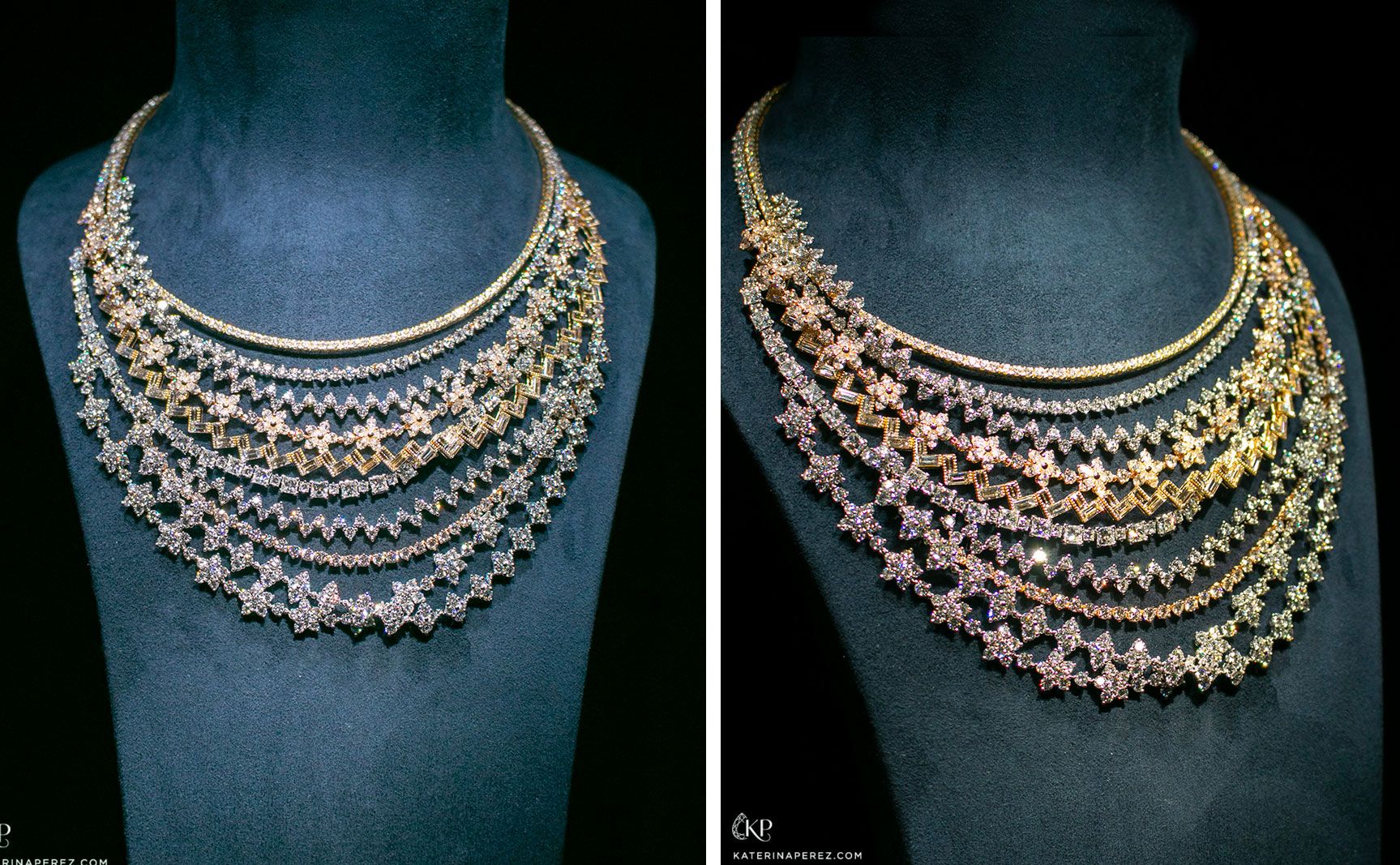 Along with necklaces, rings, earrings and bracelets for women, de Castellane included, for the first time, two pairs of cufflinks and two brooches made especially for men in the high jewellery collection. These were encrusted with diamonds of various cuts that concealed the white gold as much as possible, making them look as though they were floating in the air. Frankly, such brooches and cufflinks would appeal not only to men but also to their other halves. I would definitely ask my husband to share his with me!
At the presentation in Paris, about 50 works were on display. The remaining 30 will gradually supplement the collection as soon as they are ready.