Where it was possible to distinguish several fundamental stylistic concepts in previous seasons, everything this winter season, it seems, has been jumbled together. Michael Kors models walked out onto the podium wearing huge silver hoops earrings. At Alberta Ferretti, these were made in the shape of long intricate drops with pearls at the end; the Y/Project earrings were reminiscent of huge pearl spirals twice the size of the ears; meanwhile the Ellery earrings looked like fireworks were flying about on all sides. The restrained minimalism of polished metal, the splendour of baroque patterns, naturalistic motifs, feathers, pearl, crystals – at the winter season show, there's a place for all of these and more.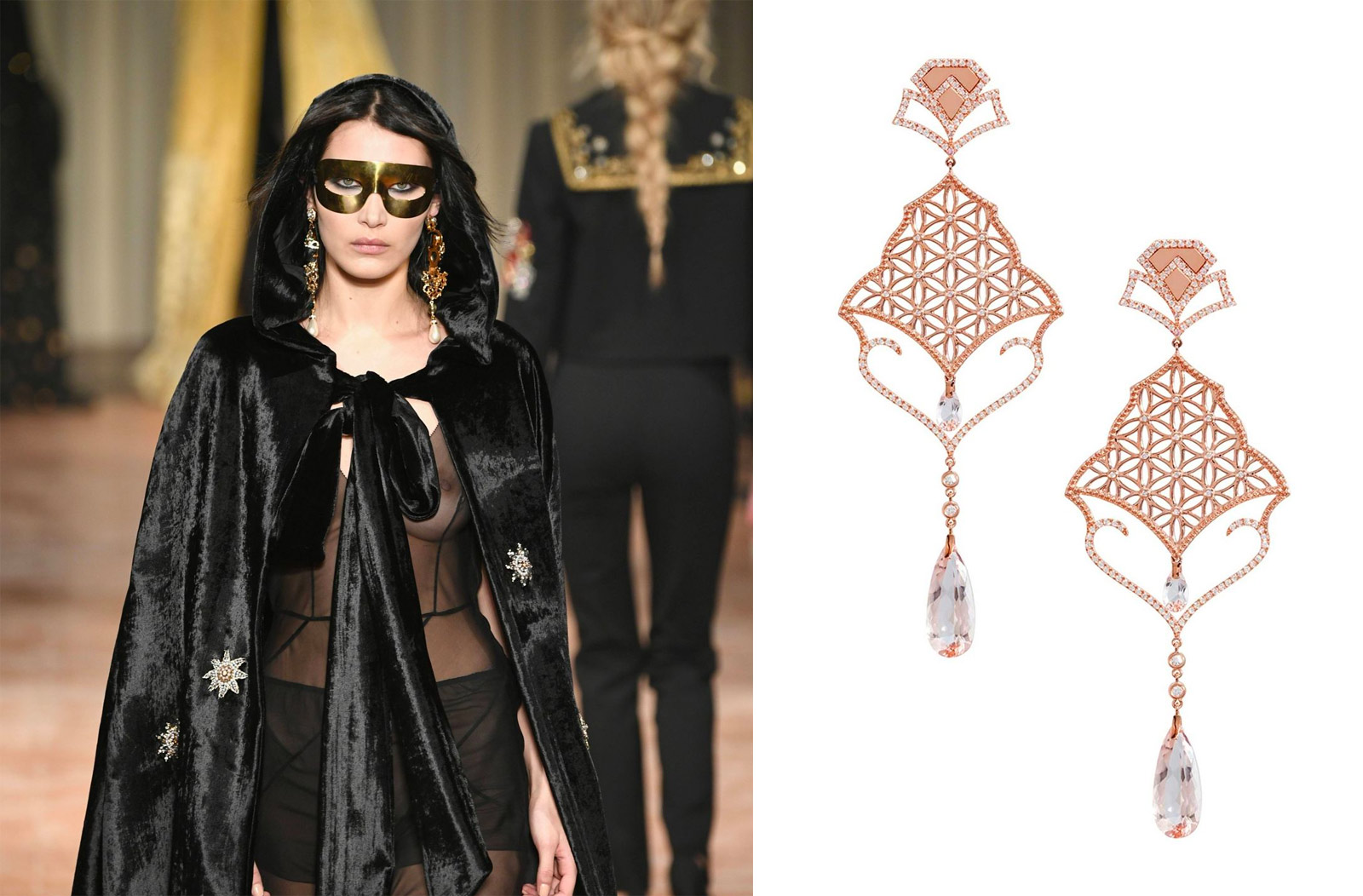 Despite the fragmentation of styles, practically all the earrings worked as two components, both statement in size and shoulder-length (or slightly shorter than that). Modest, laconic jewellery is very last season. It has given way to bright, striking pieces that would work as part of a strong, extravagant look. If you have any chandelier earrings in your jewellery collection, any jewellery with large precious stones or shoulder-length hoop earrings, be bold and take them out of your jewellery box.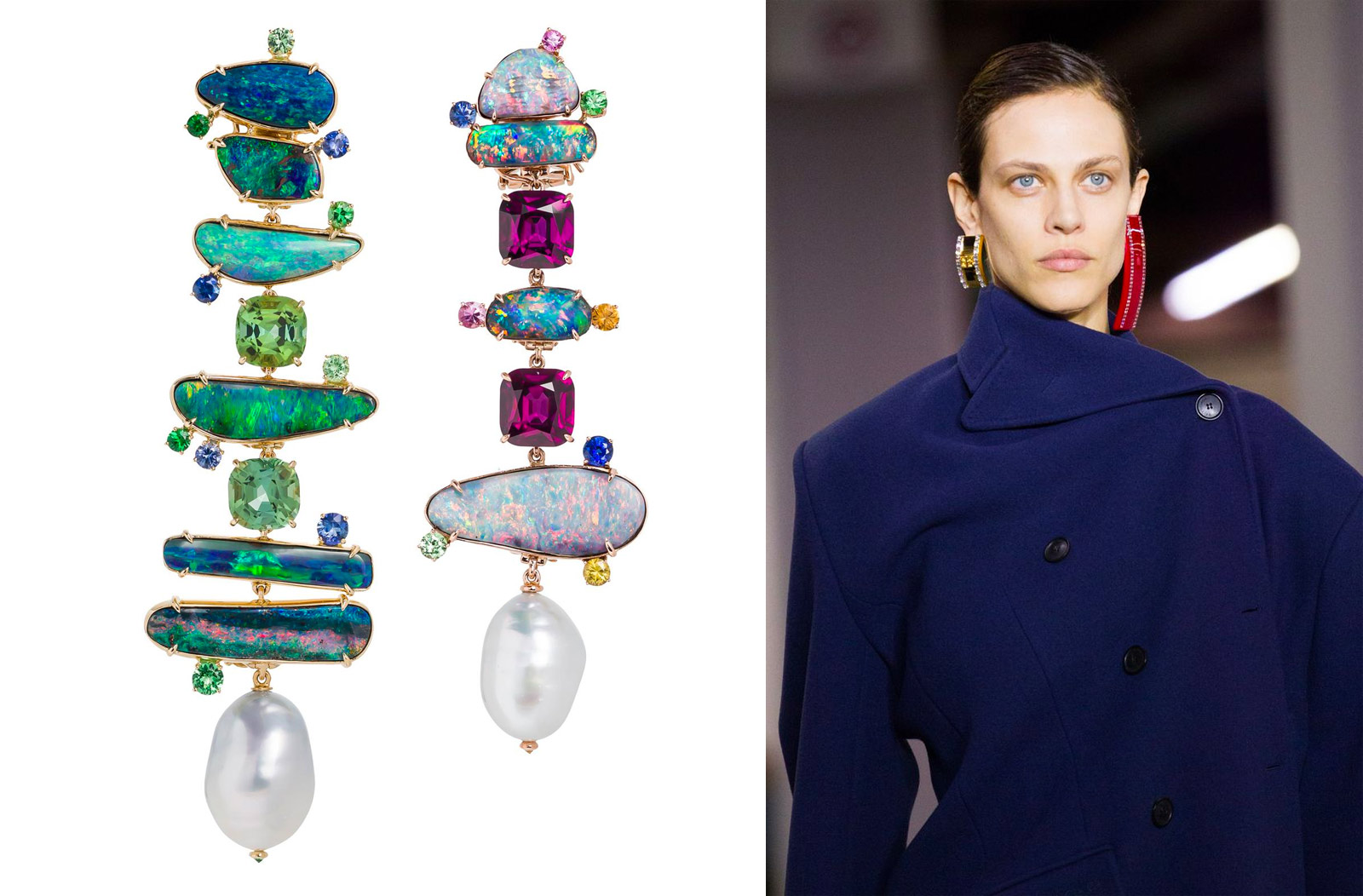 Incidentally, several trends that have appeared in past seasons still remain highly popular. For example, at a Balenciaga and Acne Studios show, the models were wearing mismatched earrings that differed in design but simultaneously looked striking together. These have been in vogue for three seasons in a row. Solo earrings also have not gone out of fashion either – I rememner writing about these for the first time back in 2013. Marc Jacobs had models wearing solo earrings shaped like keys; Mugler had star-shaped clips-ons; at Wanda Nylon, long silver loop earrings. Vetements showcased a very interesting interpretation of this trend: the brand's designers connected a huge hoop earring and finger ring with a chain of pearls.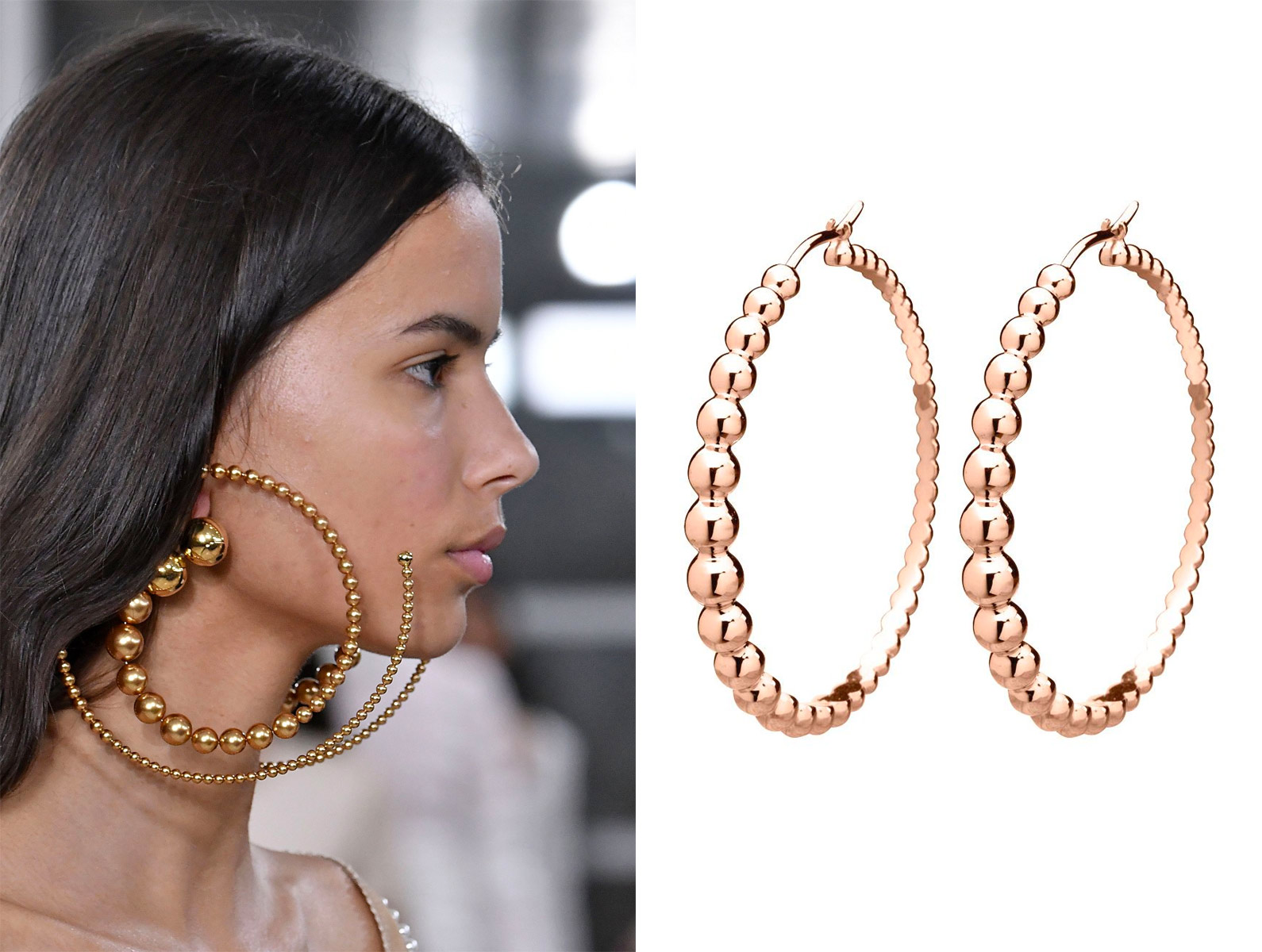 And so, after viewing the shows of several dozen fashion houses, I have worked out what the five most palpable trends are: earrings with simple geometric designs, glittering gemstones, white pearls of different sizes, round-shaped earrings (either hoop earrings or earrings with rounded features), and Toi&Moi earrings, when the right earring stylistically contrasts with the left. Thanks to this diversity of trends, looking fashionable this season need not be difficult.