Right now the atelier is busy designing and making new pieces, using the signature pavé technique, for Baselworld. Before we witness some spectacular sparkling novelties next month I though it would be a good time to catch up with Carlo Palmiero to talk more about colours, pave and his use of advanced technology to prefect the art of jewellery making.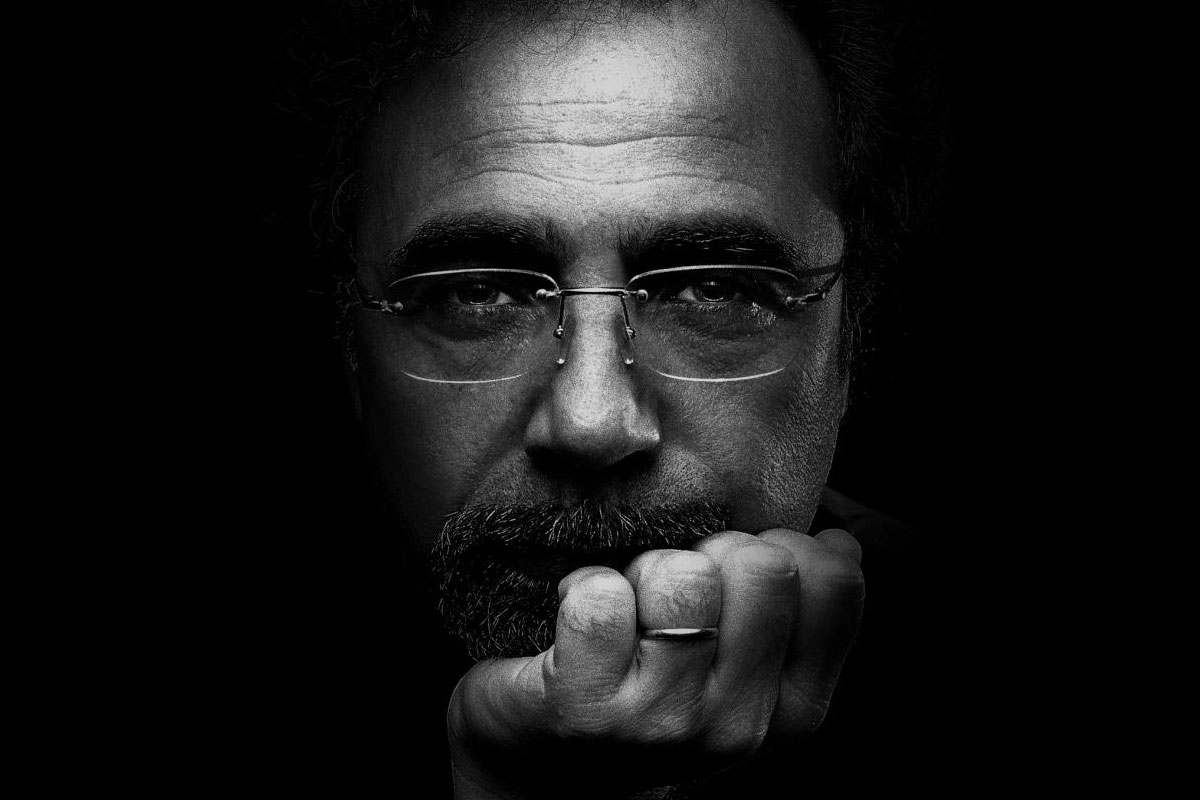 KP: When, in your jewellery-making career, did you find your passion for pavé technique?
CP: I have been using pavé techniques since the 80s, which was the very beginning of my career as an independent jewellery designer. I first started with small objects and then widened surfaces and added colours and shades.
KP: How has the style and quality of Palmiero jewellery developed and improved over the past 10 years?
CP: Palmiero jewellery has been characterised by continuity of ideas and techniques. What has changed is a slightly increased contribution of technology into jewellery-making. Although Palmiero has used pavé and micro-pavé settings since the beginning, with the arrival of CAD programs, we were able to design a particular texture on the metal first and then use microscope to set the stones. I believe this approach has improved the refinement and perfection of the setting.
KP: As a rule, jewellers experiment with different techniques in their craft. However, you have stayed true to paving gold with gems throughout the years. What is the reason behind it?
CP: It is just a reason of taste. I have stayed faithful to pavé techniques and, in fact, experimented with different colour tonalities and gemstones. Pavé techniques allow me to colour up jewellery, especially that jewellery characterised by extremely organic shapes. I have kept improving, refining and perfecting the pavé texture and developing various colour combination and shades on jewellery. The last is the field in which I experimented the most and still do, and because of which I was considered a visionary when I first started.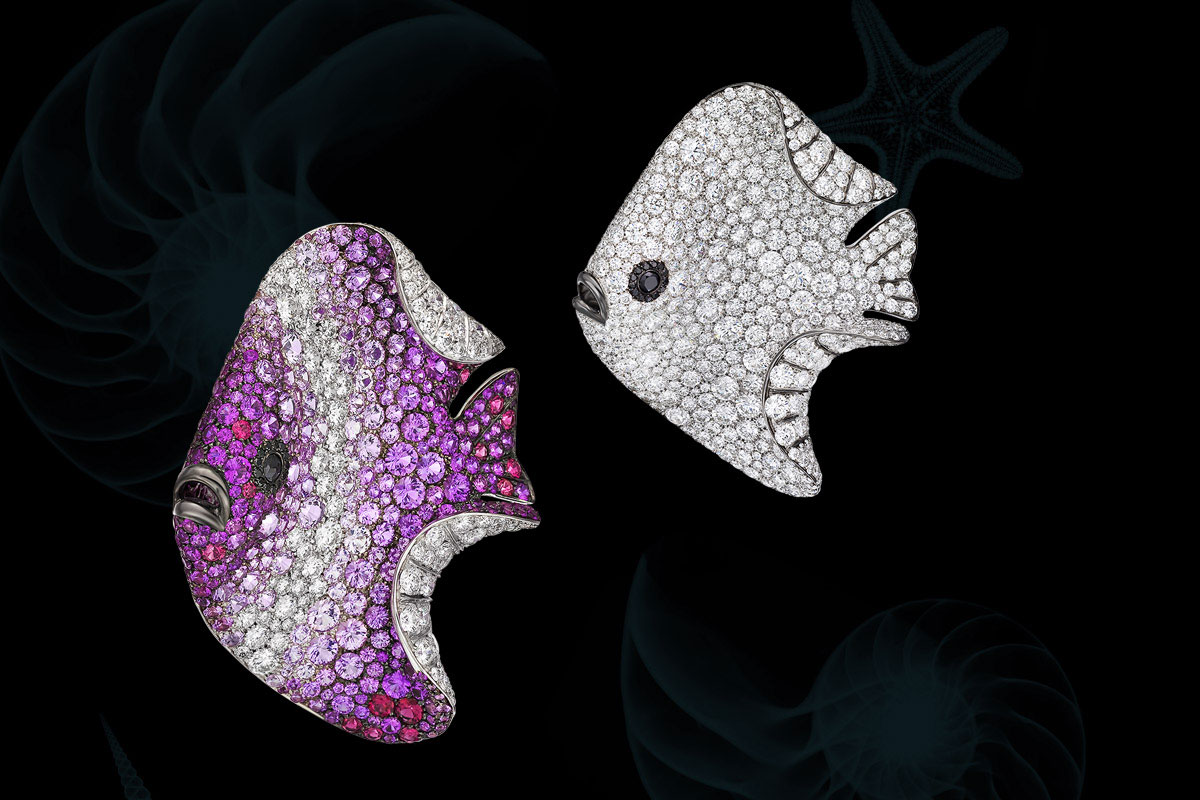 KP: Pave technique dates back to 18th Century. What is your personal input in the Art of Pave technique and its evolution?
CP: The Art of Pavé has a long tradition and many jewellers used it and contributed to its evolution over time. I might say that Palmiero was among the first designers who started to use pavé techniques on wider surfaces as a means of expressing the creative idea and added a wide spectrum of colours.
KP: Even when you use large centre stone for a piece, you embellish the rest of the metal surface with small gemstones. Why?
CP: Sometimes, even large gemstones need to be embraced by smaller ones, in order to emphasise their beauty and develop what we wish to create. We favour pavé techniques the most and it has subsequently become our leitmotiv. However, we do create jewels of some other styles.
KP: What was the maximum amount of tiny gems you have encrusted a jewel with? Which is that piece?
CP: The precious and colourful Chameleon brooch is set with more than 2,000 gemstones.
KP: It feels like you have stones of almost all colours. How do you achieve such a wide palette?
CP: I have a wide selection of stones and colours, which I personally look for. Indeed, I travel the world to find the natural gemstones I want to use on that particular creation and carefully look for the perfect colour tonality. I love collecting precious stones just like a painter does with colours on his/her palette.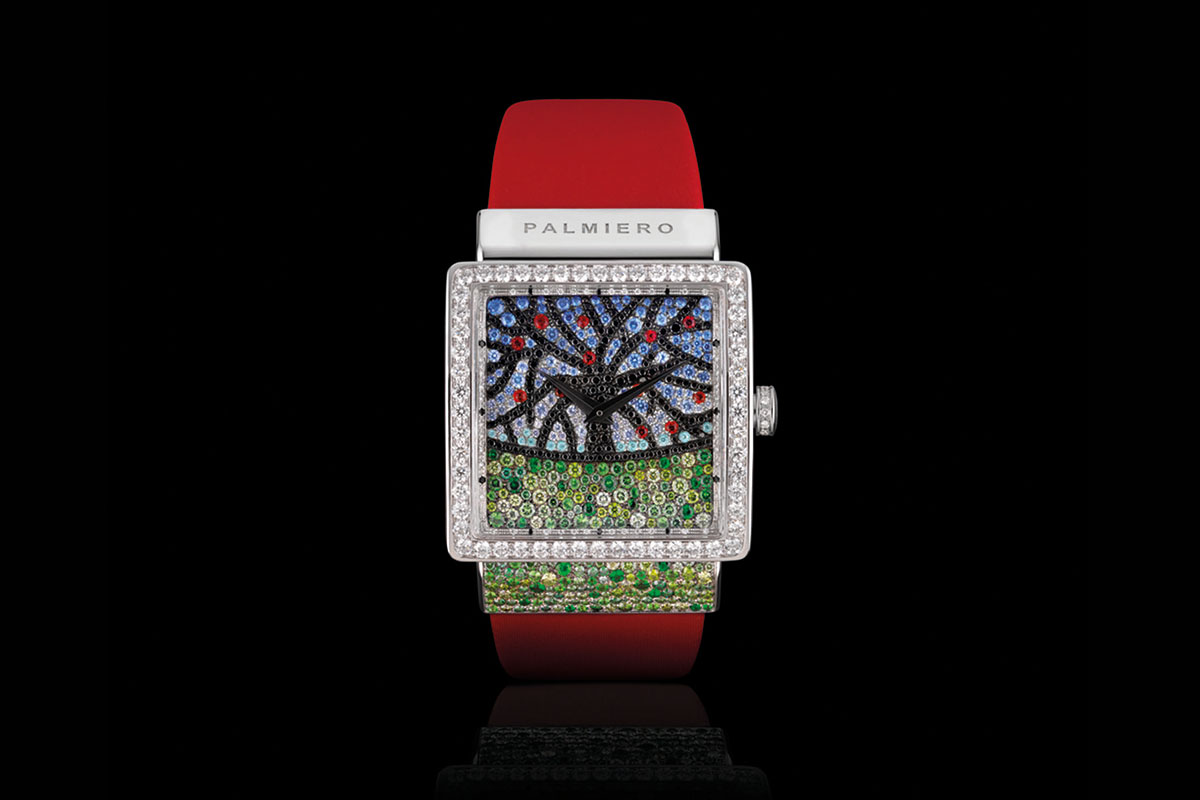 KP: Do trends influence your choice of colour palette for new collections?
CP: Certainly yes, they do. Colour trends play their significant influence, by instance last year's Marsala inspired the creation of various pieces. But more than colour what influences the creative choice is the thematic trend. For example, the floral motif is one of this year's trends and one of our latest collections is the flower theme named the Gardens of Emotions.
KP: Many clients feel that jewellery with pavé should cost less than that with a single gem. How do you explain them that this is a misconception?
CP: There is absolutely little knowledge on jewellery making and misconception of how much time is needed to create a piece of pavéd jewellery, as its value does not come only from gem's carat weight. For example, it took our expert gemstone setter about 16 working days to fix the stones on the Chameleon brooch, while setting a stone in a solitaire might be a matter of a few hours. I believe the market still requires time and education in order to recognise the value of artistic jewel made with pavé techniques.
KP: Earlier, you created pavéd jewellery, then watches and last March in Basel, we saw beautiful pens. What gemstone encrusted object are you going to surprise us with next?
CP: A part from what you have already mentioned. We have also created glasses. We are currently thinking about designing other luxury accessorises. Everything will be revealed at the right time.