(Above) A Magnificent 5.65ct Gem Burmese Ruby with no indication of heat treatment mounted in a platinum ring with half moon diamond on the shoulders. Photographed by Saira MacLeod for Katerina Perez at Hancocks booth during Masterpiece 2014.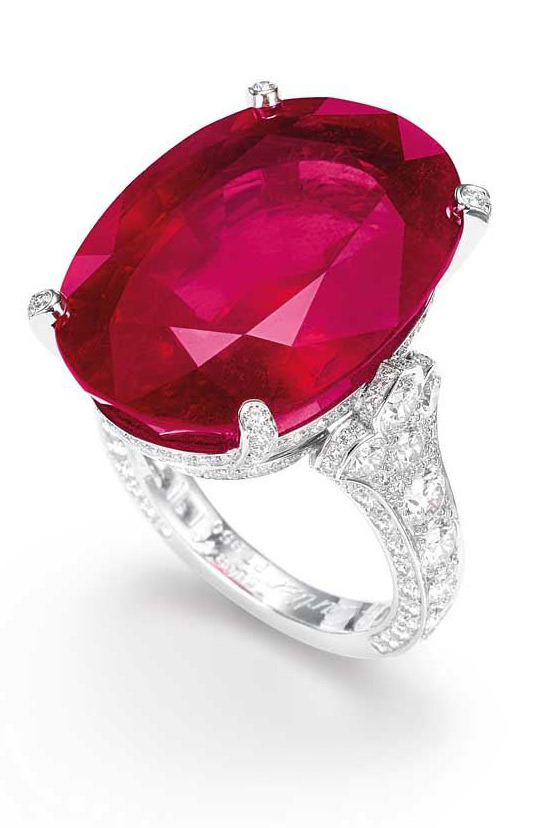 Important 29.62 CTS ruby and diamond ring mounted by Cartier and sold at Sotheby's
I would like to dedicate this article to the ruby, July's birthstone.
Which gemstones do you think are the most expensive in the world? Diamonds? This is a common misconception. The most expensive gemstones in the world (valued at price per carat) are extremely rare rubies that are mined in Burma.
Burma, also known as Myanmar, is a small sovereign state situated in the South East of Asia on the Indo-Chinese peninsula. If you ever visit this region, you may well find plenty of jewellery with Burmese rubies in the local stores. But take care when purchasing them because not all red corundum mined in the area is high quality: some of the gems have duller colours; some are have crystal inclusions or those of various minerals; others are likely to look less attractive in certain lighting conditions.
As with any coloured gemstone, the rich hue is the first sign. In the mines Mogok – a mountainous range situated in the northern part of Myanmar – mined rubies are characterised by their deep red colour punctuated by a slight blue tint, giving these rubes a certain name – "pigeon blood" (a term I am sure you have heard often). This charming shade of red is not too light, nor too dark – the reason why it is considered the benchmark of red corundum beauty. Chromium gives the rubies their characteristic pigment; and not only colour but fluorescence too.
When it comes to diamonds, fluorescence is not desirable; but the more the better when it comes to rubies. In Burmese stones artificial light heightens this quality. Particularly conspicuous in the red part of colour spectrum, fluorescence makes the redness of ruby all the more intense. Indeed, it often almost seems as if the stone is lit from within, flickering like a hot coal. But do not to succumb to the charm of stone under artificial light. Avoid an unpleasant, disappointing surprise by checking the gem against natural light.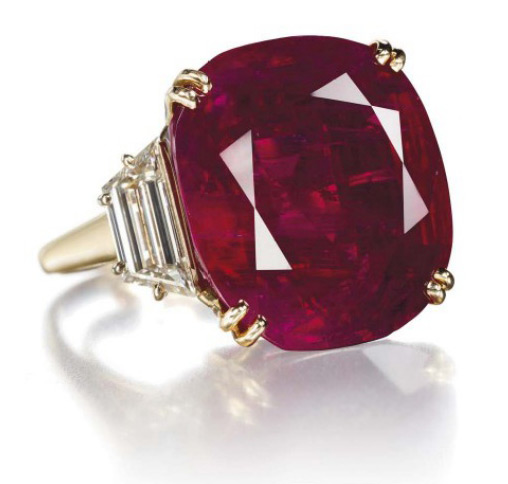 Ruby ring by Chaumet sold at Sotheby's
The transparency of rubies is the second factor that determines their value. The mantra "the purer the gem, the higher the price" can be applied to any gemstone. However, ruby crystals are traditionally filled with microscopic inclusions of other minerals – calcite, for example. If they are concentrated into small amounts and are only visible with a magnifying glass, it does not affect the price a great deal. Besides, the most common inclusion called "silk" may increase the value of the stone, providing it intensifies a gem's fluoresce, making it "blaze" with colour. Rutiles of "silk" resemble tiny needles that are embedded in the ruby, either in parallel or a criss-cross alignment. One should keep in mind that "silk" inclusions should be present in moderation: excessive impurity dulls up the coloration, and therefore the price, of gems.
It is no secret that the purity and colour of rubies can be improved by heat treatment. Although treated rubies may look more attractive, their price will be significantly lower. When buying any jewellery with red corundum it is always paramount to check the certificate to establish if a gem has been heat treated or not.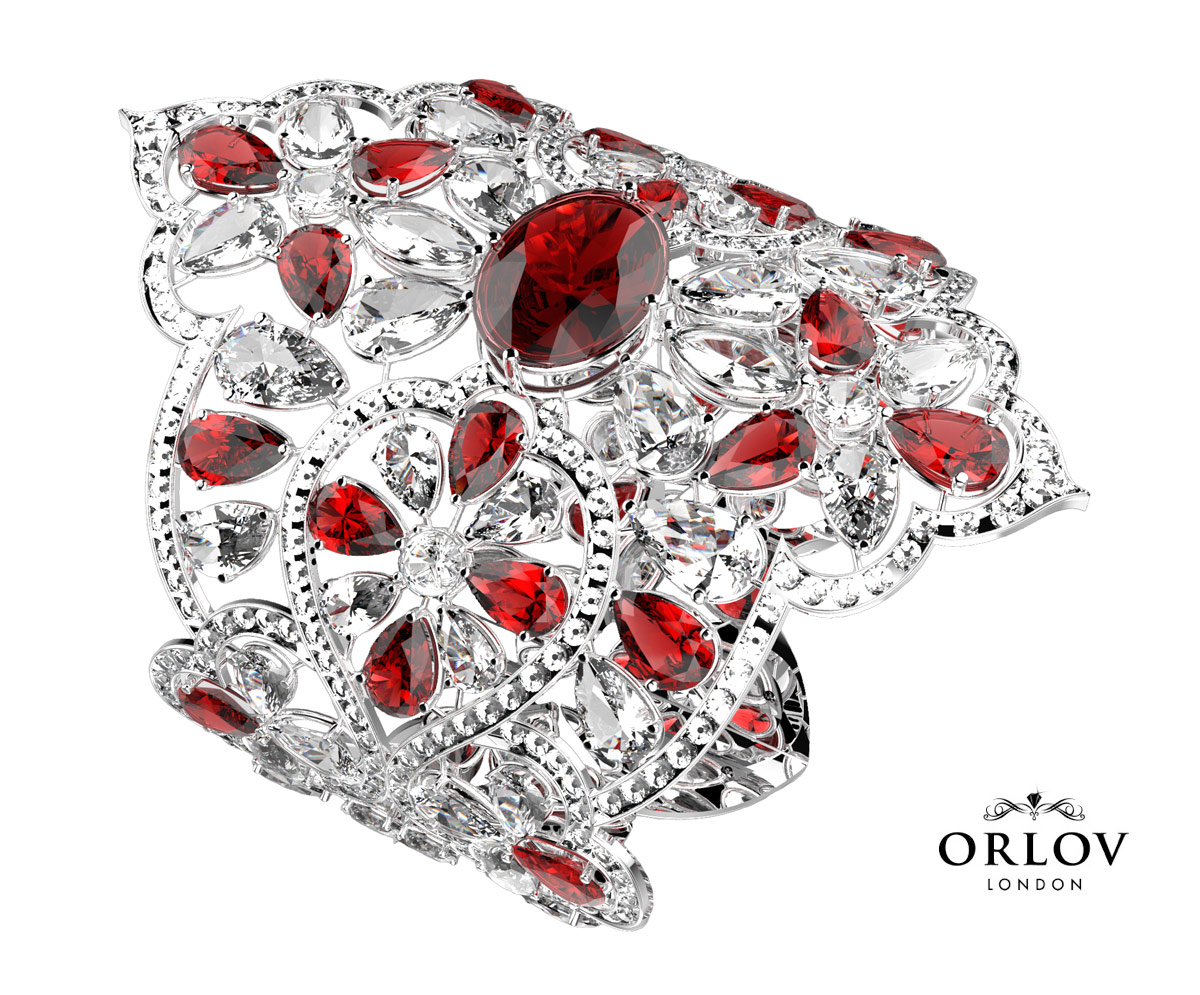 ORLOV Burmese ruby bracelet with a 12ct oval ruby in the centre. The piece is on display at the label's fine-jewellery exhibition, A Precious Dream at the Hotel De Paris, Monaco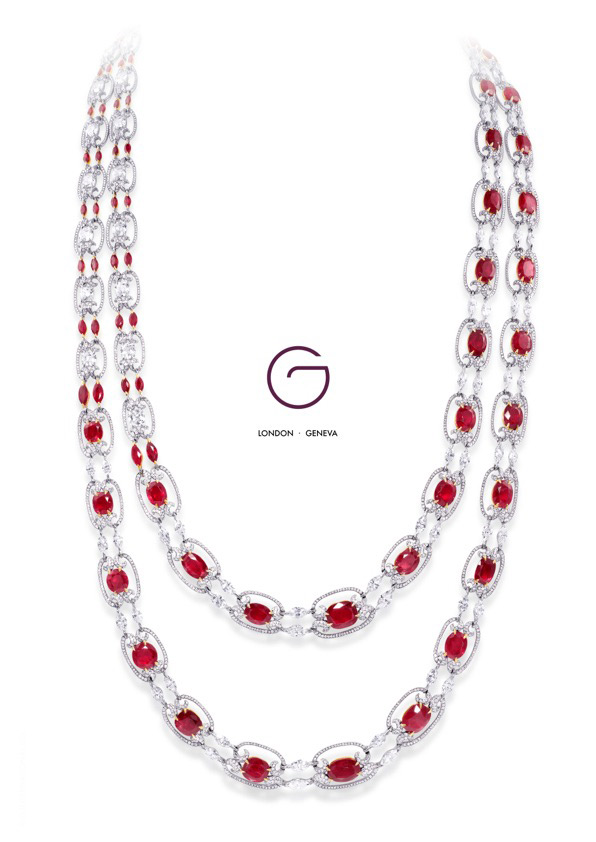 Highly important and extremely rare, natural Burma ruby sautoir by G London. The total weight of rubies is 106.83 cts, they do not have any indication of heat treatment
Precious specimens of large sizes are (unfortunately) very rare, and in such cases faceted stones rarely exceed five carats. At present the most expensive ruby ever sold at an auction is a 29.62 ct Burmese oval stone. It is mounted on an intricate diamond setting designed by the legendary jewellery house, Cartier. The ring was auctioned at Sotheby's in Hong Kong in the spring of 2014, and purchased by a private collector for $ 7,338,462.
A few years earlier, in 2012, one of the largest Burmese rubies that boasted an alluring pigeon blood glow was sold at a Sotheby's auction in Geneva. Did I mention that the gem had no indication of colour enhancement whatsoever? Just over 32 CT, it was elegantly mounted on a ring, and decorated with two trapezoid diamonds on each side. It bore the hallmark of the Parisian jewellery house, Chaumet (renowned for its use of some of the finest gemstones). The unique ring previously belonged to Luz Mila Patino, Countess du Boisrouvray, and was acquired in May 2012 for a "modest" amount – $ 6,736,750.
Unlike diamonds, the price of which is calculated by the Rapaport table, it is impossible to determine exactly how much a natural, pigeon blood Burmese ruby should cost. One thing is clear: the prices of such stones will continue to climb, and quickly too.
If, after reading this article, you are considering an investment in a Burmese ruby, be prepared to spend a lot of time finding the perfect stone. Jewellery that incorporates natural Burmese rubies enriched with the iconic pigeon blood colour is a rare find nowadays. This explains their high price tag – jewellery with stones exceeding five carats often exceeds a million dollars in price. Without disclosing the price, I would like to present you with some of the best jewels available today from various brands from all over the world. KP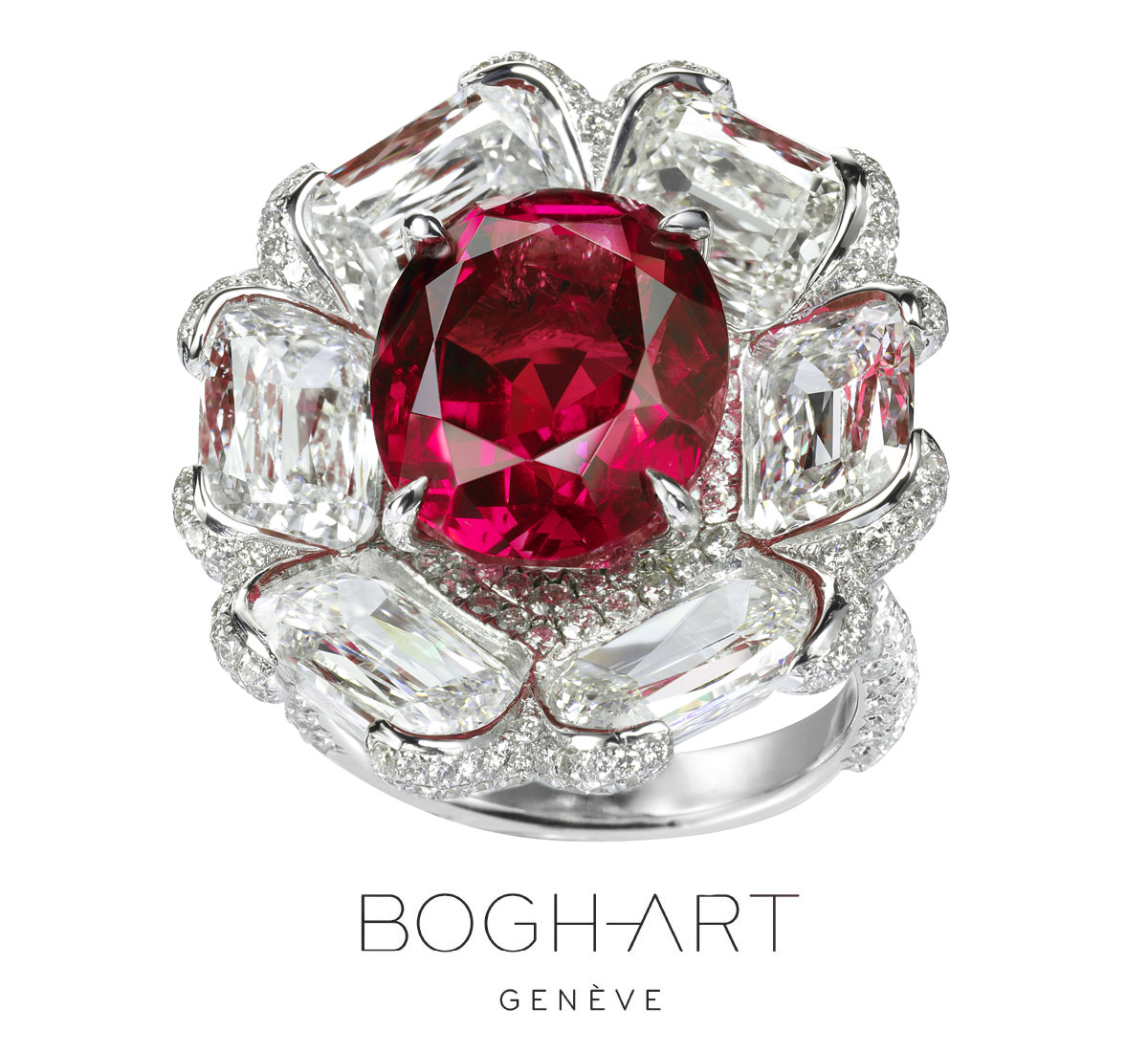 BOGH-ART ring with an oval Burmese ruby and diamonds, no indication of heat treatment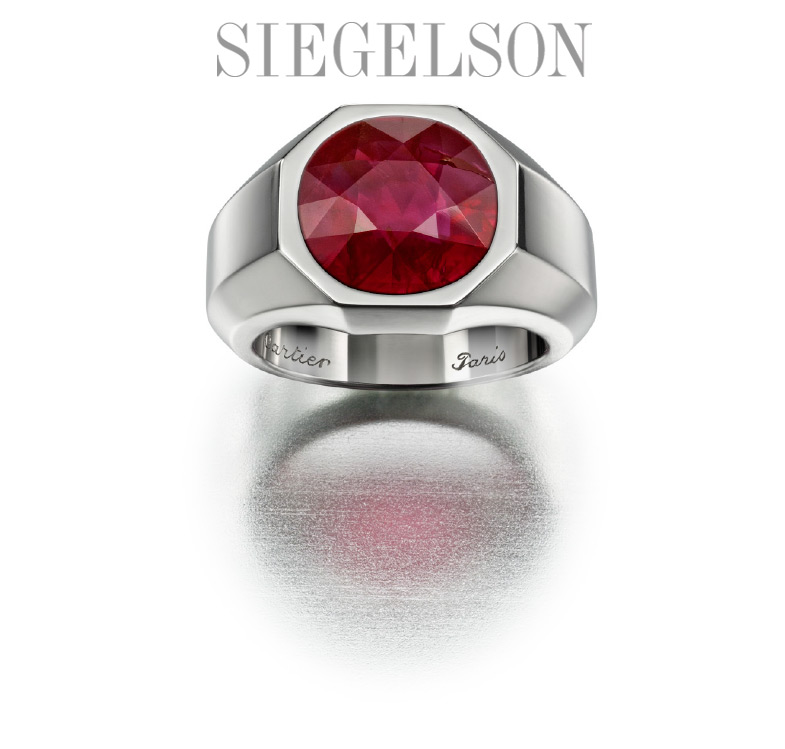 A Cartier ring composed of a bezel-set oval-cut 5.86 cts Burmese ruby in an octagonal frame. As per certificate, ruby was not heat treated. Available at Siegelson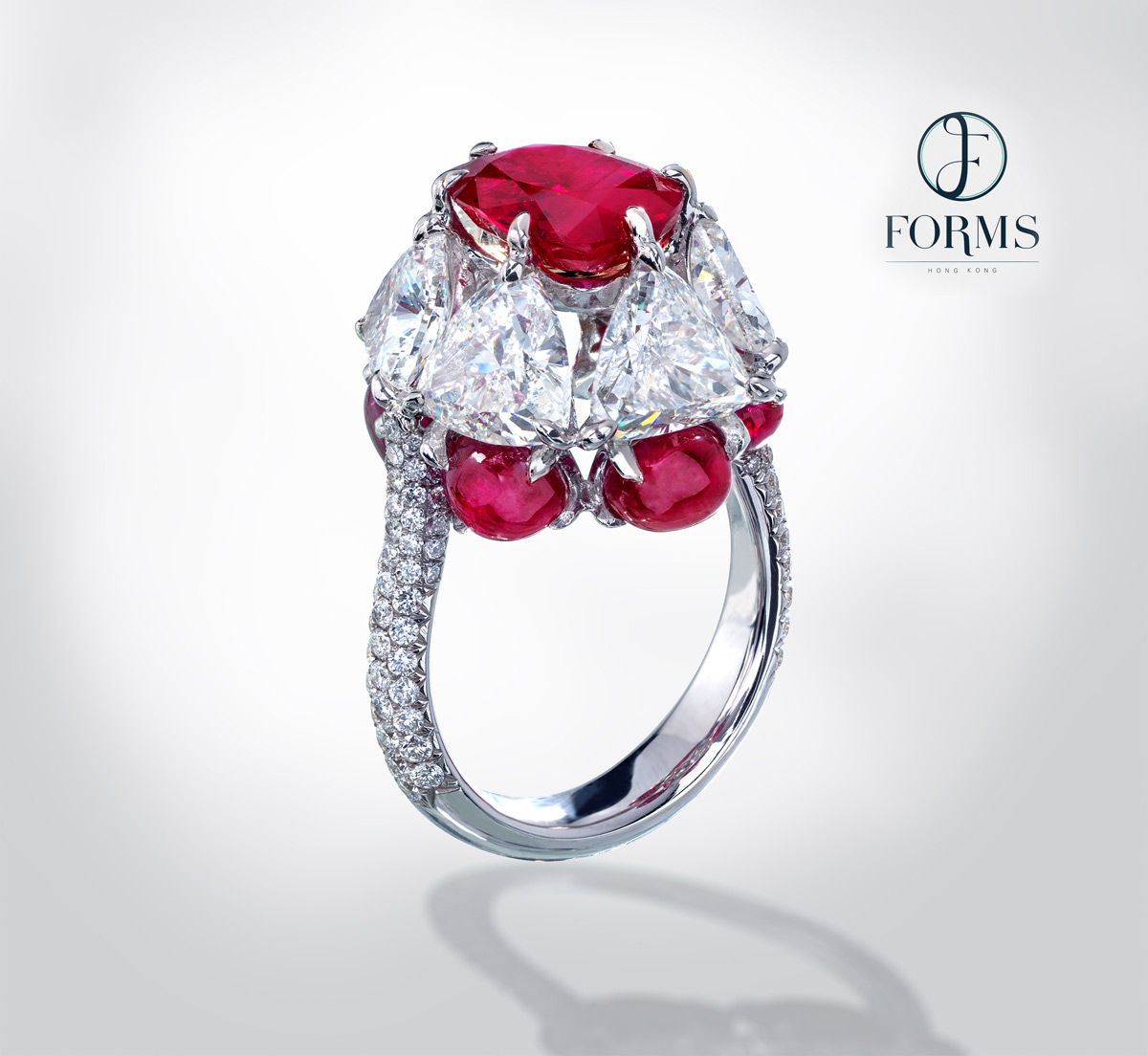 Forms Jewellery, Hong Kong. A ring featuring a 3.85ct ruby from Mogok set with with 6 triangle shaped diamonds each weighing over 1ct and 6 Burmese ruby cabochons over 1ct each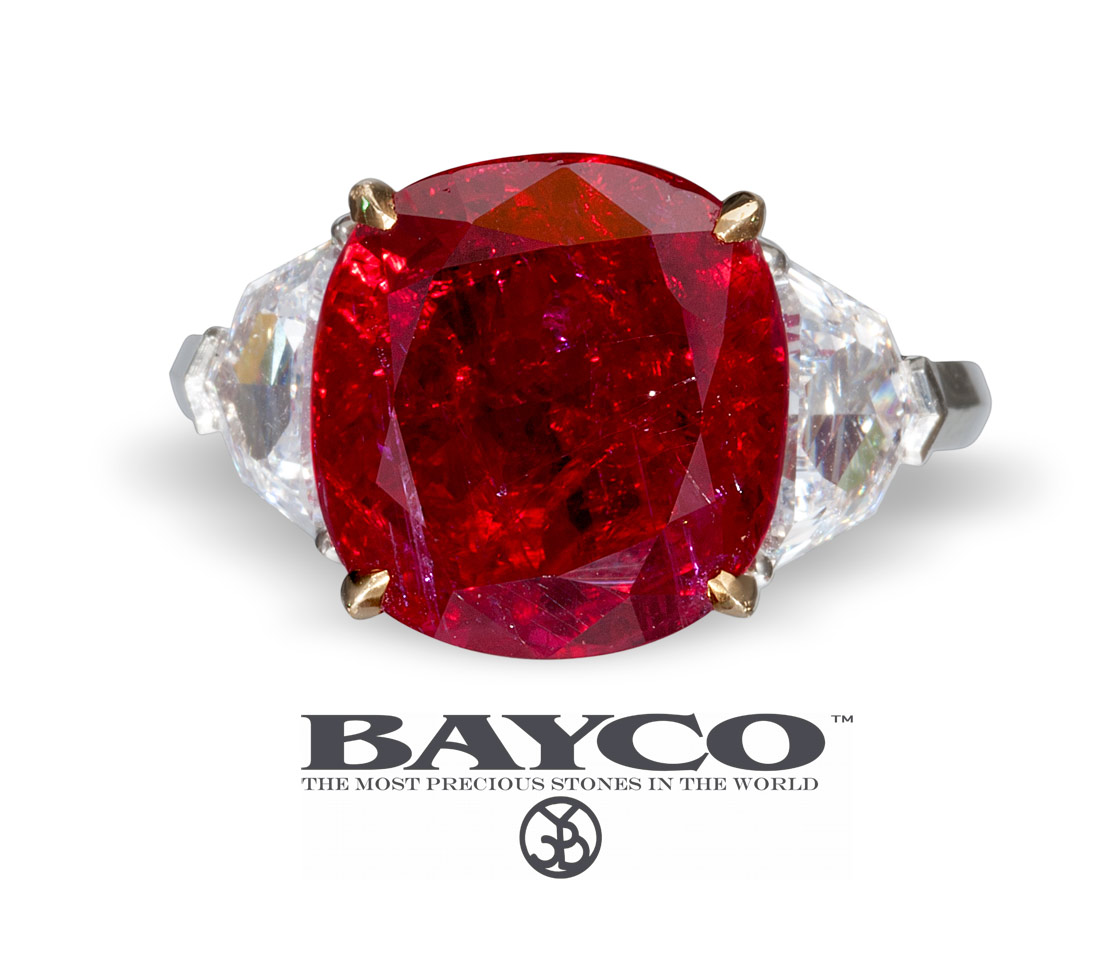 Bayco 10 cts Burmese ruby ring with diamonds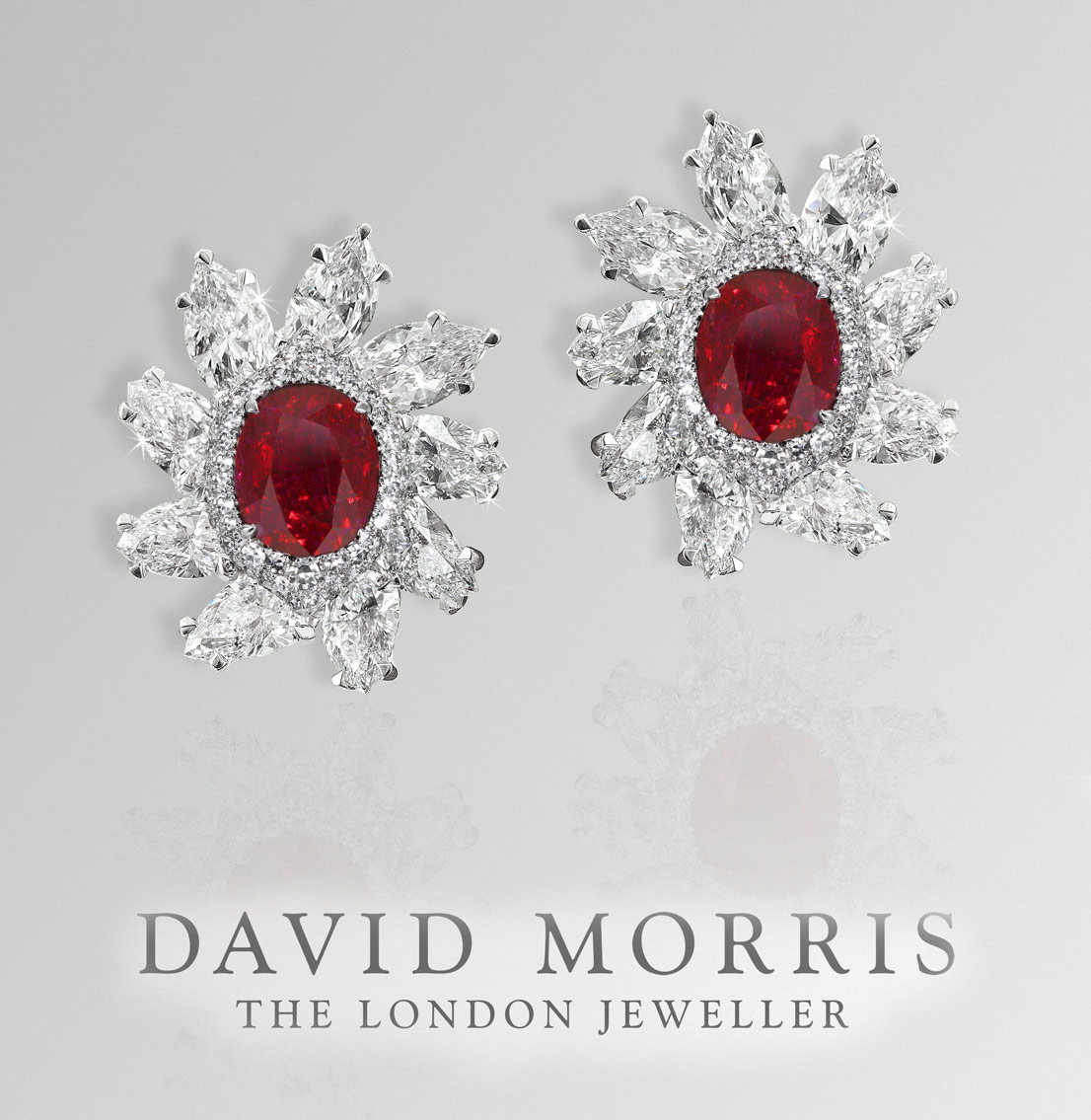 David Morris. Pigeon blood Ruby earrings, 5.09ct and 5.02cts each with no heat treatment. Rubies are surrounded by pear-shaped diamonds and set in 18ct white gold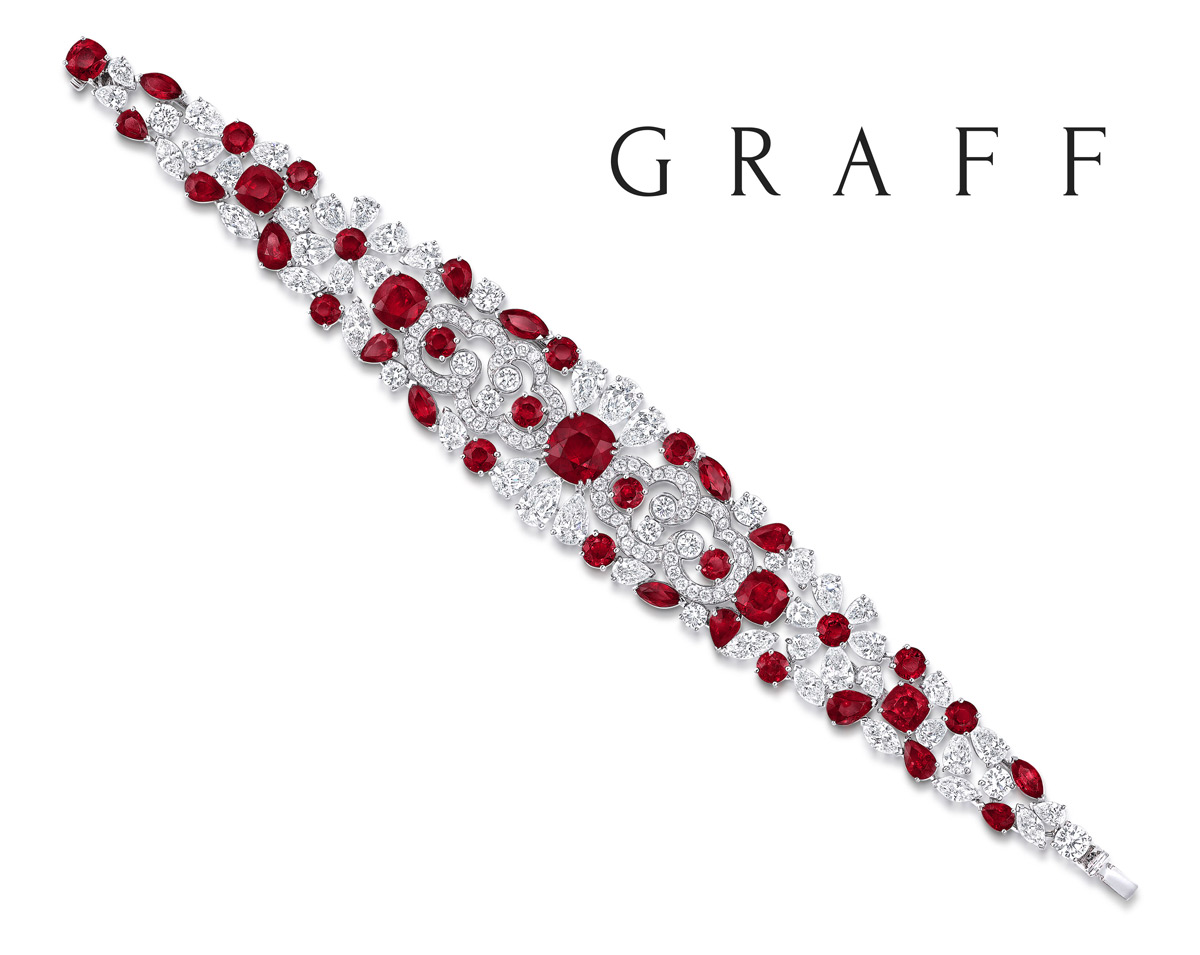 Graff Daimonds bracelet from the Biennale 2014 collection. Centre ruby of 5.04 carat cushion cut Pigeon blood Burmese ruby is surrounded by 20.78cts of diamonds and 31.19cts of rubies.
var OB_platformType=3; var OB_PlugInVer='8.0.0.0_Regular';