We often hear luxury jewellers describe their spaces as 'destinations' for finery aesthetes, and yet it takes much more than a beautiful building to create such international allure. Fortunately for Damas – a brand with a recognisable presence across the UAE and the Middle East – it has truly outdone itself with its Bayt Damas boutique in Umm Suqeim, Dubai, which it describes as an "experiential journey of discovery" through jewellery.
During my recent visit to Dubai in February 2022, I had the opportunity to visit Bayt Damas and receive a guided tour of the showroom. Although I must admit, to call it simply a 'showroom' is to do it a disserve! The space contains a library, café, events space, pop-up area for visiting designers and superbly themed rooms that house its international brand partners, including Graff, Djula, Mikimoto, Fope and Verdi to name a few.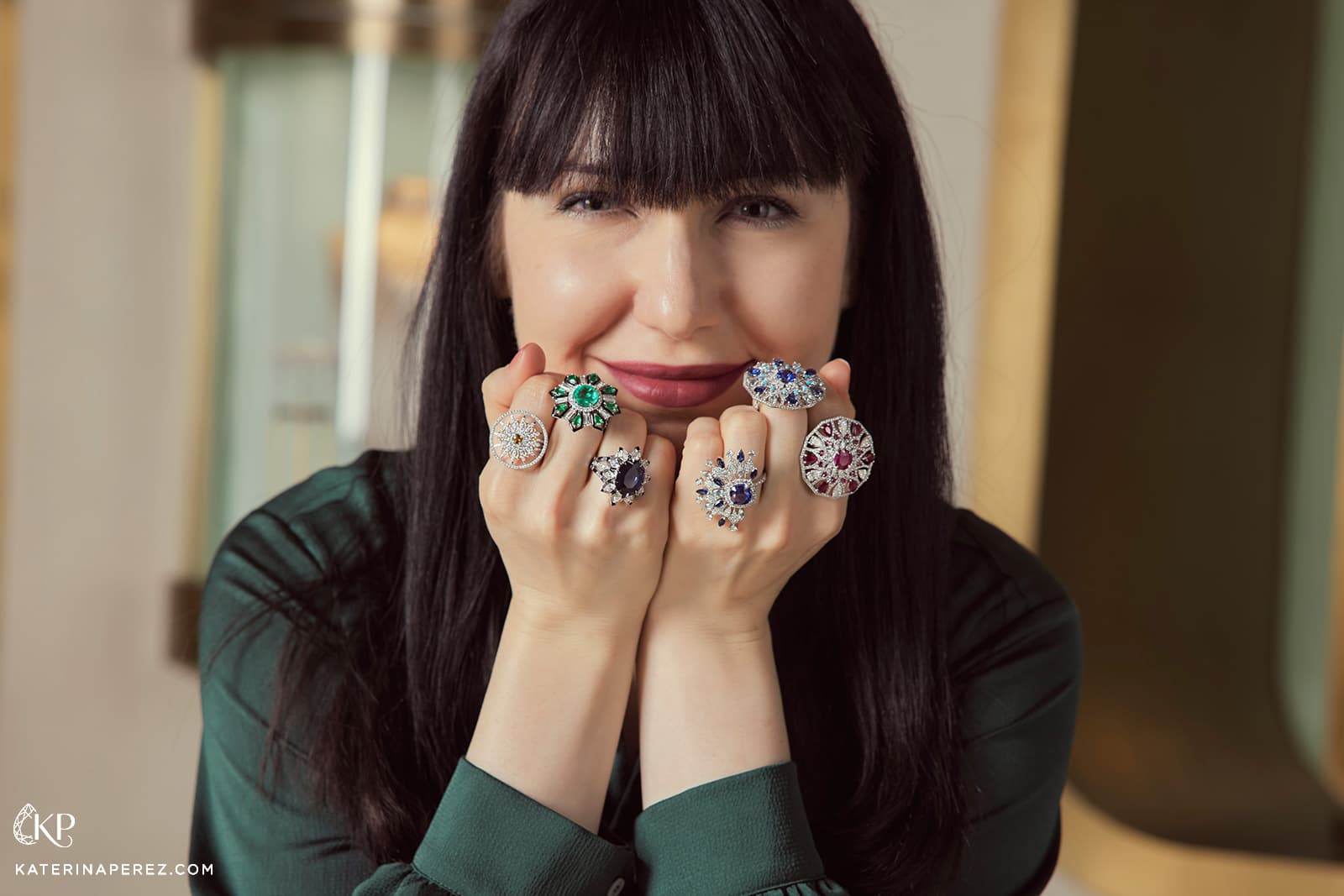 "Bayt Damas is a destination offering an immersive experience, not just products," explains Myreine Massih, Marketing, Communication & Creative Director for Damas. "It is a place of discovery, which is important because luxury is a lifestyle and high net worth individuals want experiences. We are the only regional house of jewellery design, meaning that we design, market, and interact with our local clients in mind. We are from the region, for the region. Bayt means 'home' in Arabic, and we want it to be a home for our visitors."
For those who don't want to go to shopping malls, Bayt Damas has created a sense of escapism that occupies one's imagination. There are rooms that morph into exhibition spaces, transporting you to India, France, Italy and Japan through décor. Each area is like its own little universe, providing the ideal backdrop for international brands like Verdi and Djula, which are specially chosen to suit the region's tastes. Massih explains that Bayt Damas customers "like stories and diamonds, as well as stones like malachite, emeralds, diamonds and yellow diamonds". Coloured hardstones and semi-precious stones, especially in cocktail rings, are also popular to provide a splash of colour that complements the traditionally black abaya worn by local women.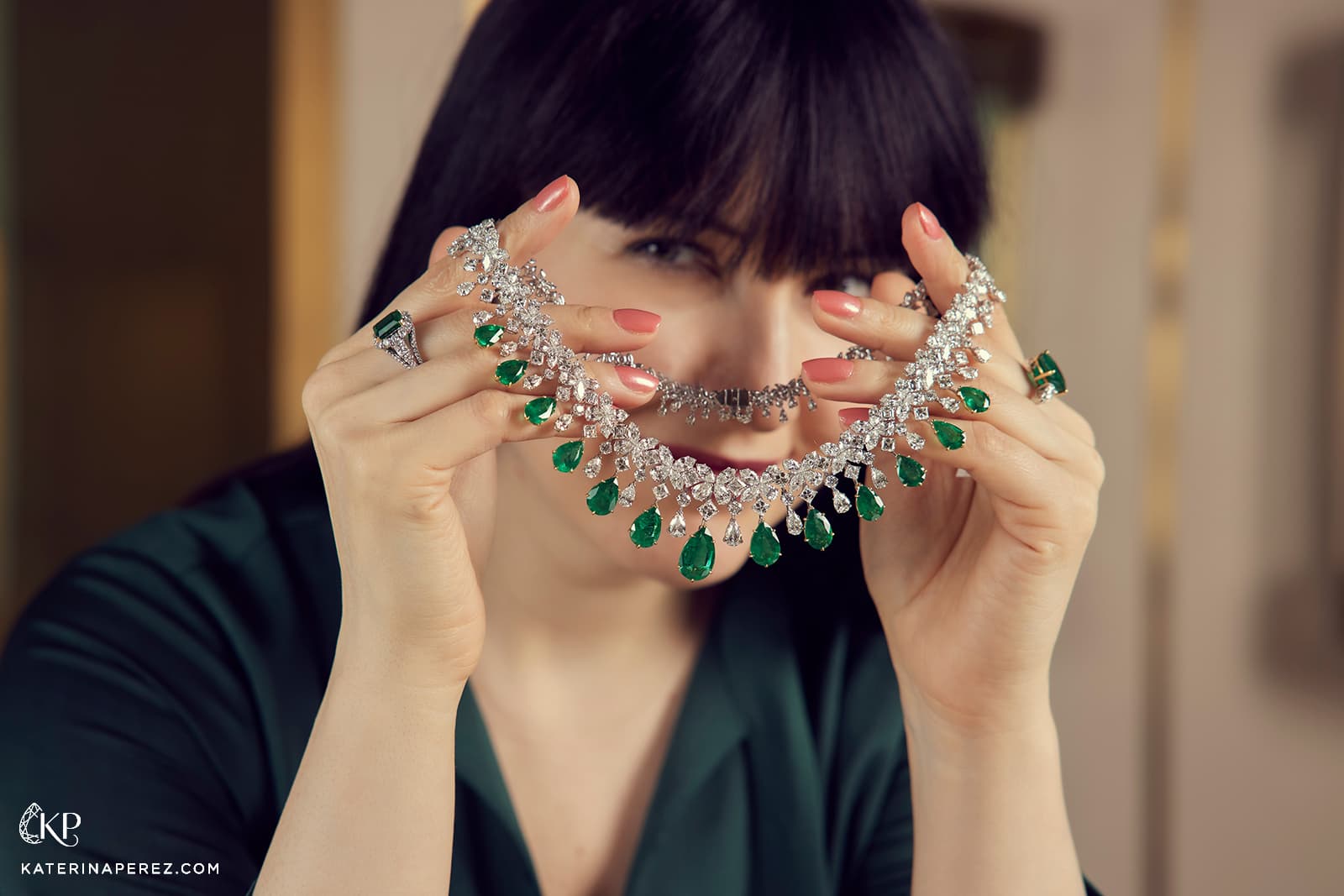 This feeling of being uniquely suited to local jewellery lovers is evident when browsing the Damas jewellery collections, which include fine and high jewellery ranges that are deeply rooted in Arabic culture and storytelling. Its signature collection – Alif – tells the story of female empowerment by drawing inspiration from the first letter of the Arabic alphabet and translating it into diamond-set jewels. The collection celebrates women, no matter what version of themselves they choose to be and highlights the idea of standing strong and being pillars of society. To market the collection, Massih explains how Damas worked with "the first Saudi woman who went up Mount Everest, the first Arab ice-skating champion, and the first Arab woman to become a movie producer".
Next, there's the Dome collection that is inspired by the shape of domes around the world, including mosques, churches and even the shape of crowns atop the heads of queens. In fact, the collection is designed for "the queen in every woman". Pieces offer a refreshing take on the sugarloaf cabochon across rutilated quartz, malachite, lapis lazuli, garnet, amethyst and London blue topaz. One of my personal favourite collections is Firework, which is a trend-driven collection that offers diamonds, precious and semi-precious gemstones in colourful bursts of fancy shapes and cuts. Pieces can be worn in multiple ways, such as chokers that are quickly transformed into two bracelets and earrings with removable attachments.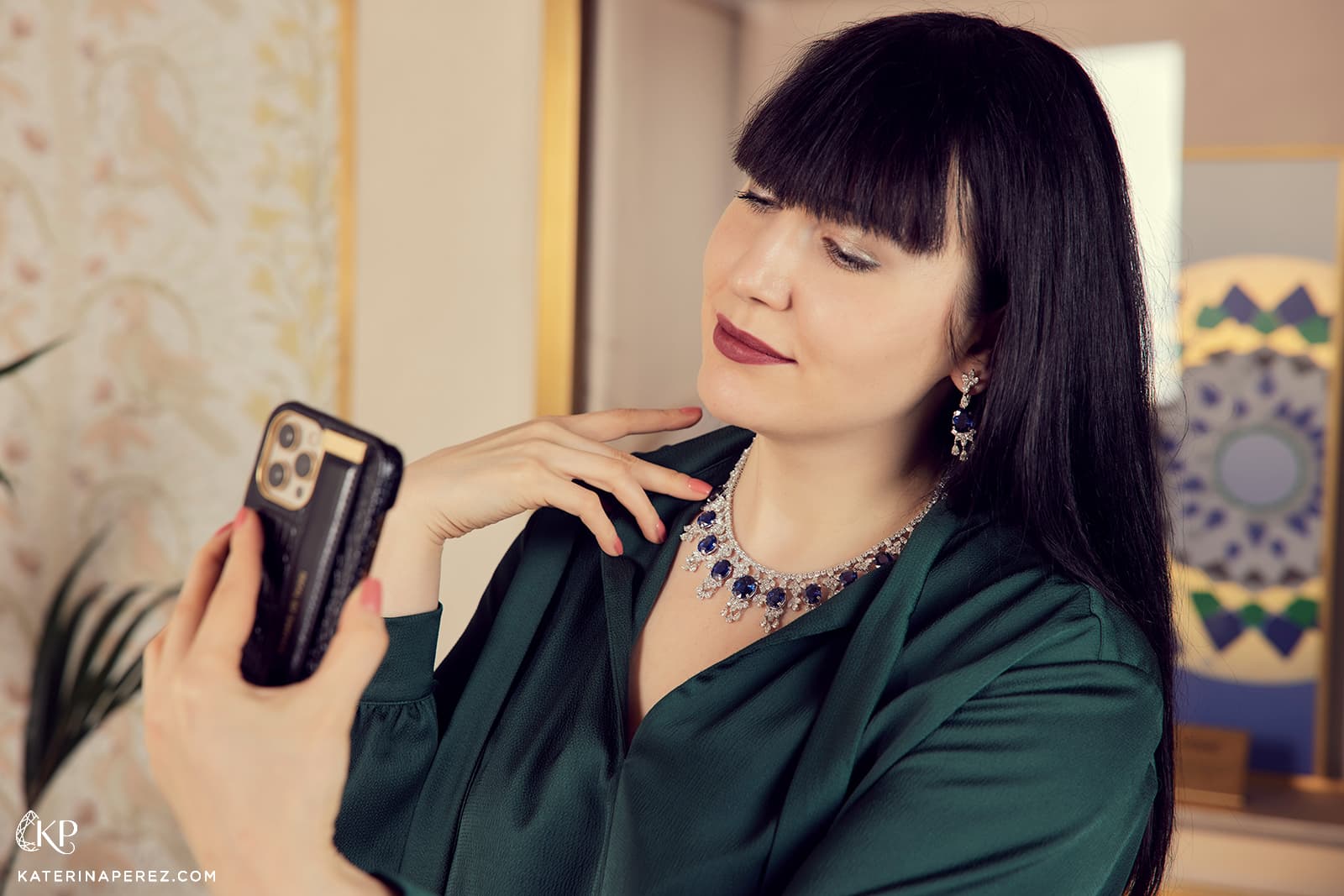 Finally, it is also important to mention the Lace collection, which is "inspired by the patterns of Arabic architecture" and features "lots of movement, texture and colours," according to Massih. This offering shines with turquoise, lapis lazuli and mother of pearl, as well as malachite and pink opal which are popular gems among local audiences.
Although these collections are available across the Damas network, special and bespoke pieces are developed within each range exclusively for Bayt Damas. This is an important facet of the unique experience that Bayt Damas offers it clients, whether they are new to the brand or a loyal customer looking for something extra special.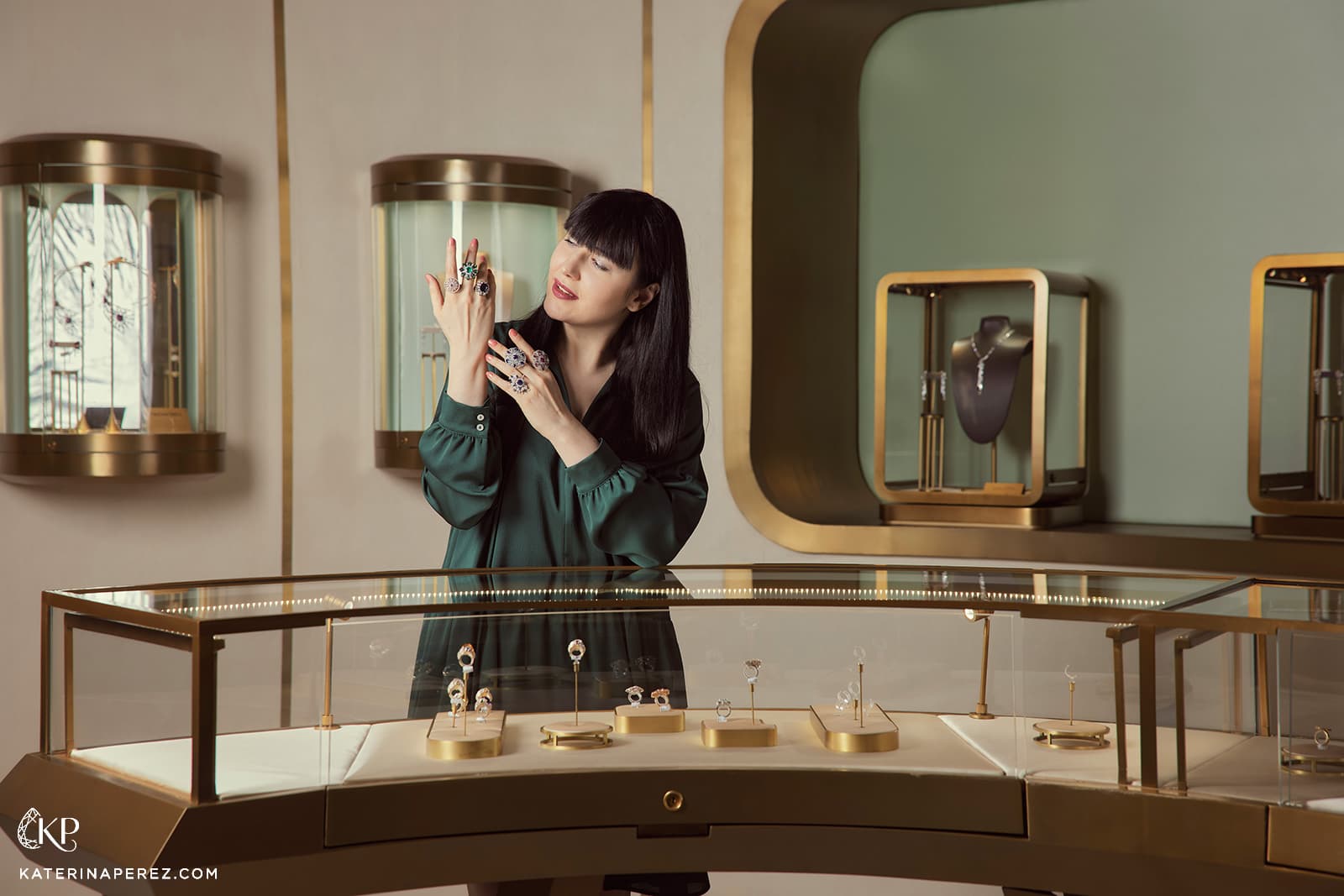 If you manage to tear yourself away from Bayt Damas' ranges, you can also view a range of international brands, including Graff Diamonds. Each brand exists within its own 'world' that celebrates its specific cultural heritage, just as Damas highlights its own beginnings through Arabic storytelling. Massih says: "Bayt is travelling through jewellery to different countries and exploring different inspirations. We look for brands with strong positioning, voice and DNA, with meaning for our clients. We do not choose products, but brands with something to say. The international brands we house include Graff, Verdi, Scavia, Mikimoto, Djula, Dhamani, Sabyasachi, Fope and Anabelle Chan."
With new international brands arriving soon and a calendar of events that includes one per week, Bayt Damas isn't just hoping to secure one visit from jewellery lovers, but many. I love the idea of a jewellery art space that is the perfect place to shop, meet friends, have a coffee and even take a moment out of the Dubai heat! No matter what you are searching for, Bayt Damas is happy to take you on a journey to get there.