The word Tribu, meaning "Tribe" in Spanish, Italian and French, epitomises Rosado's affinity for global culture. The "geography" of the collection's design is no less extensive: it reflects the bright colours of Maasai tribal jewellery, the geometry and detailing of the Art Deco artist Jean Dunant, as well as the traditions of Japanese lacquer painting.
Unafraid to experiment and combine seemingly incongruous elements, Wilfredo once again challenged himself and the accepted practices of traditional jewellery design. It could be said that he has embarked on a creative "journey" in search of new lines of wearable art, and his master jewellers from Valenza have helped him to turn his ideas into a reality.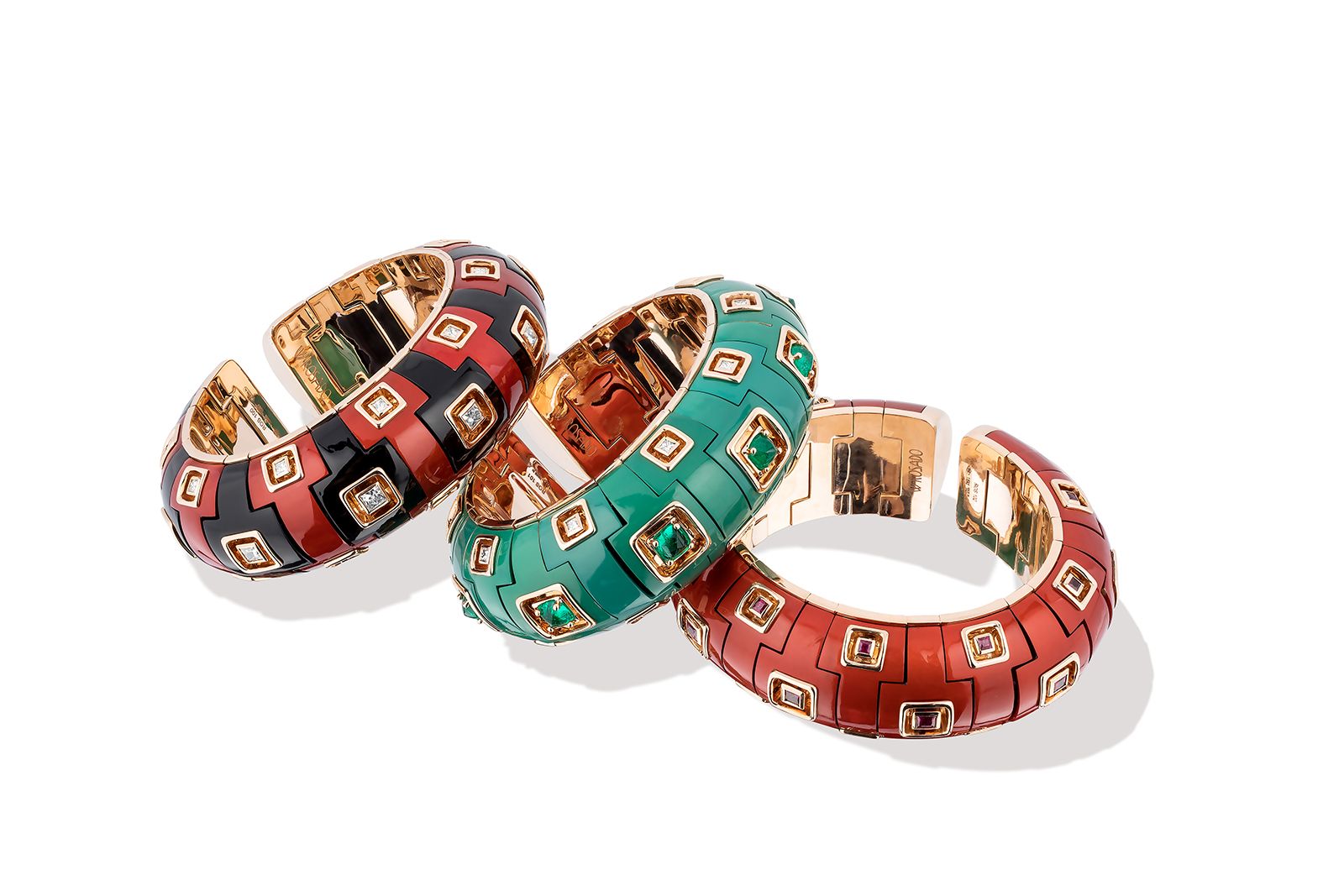 "It's always a goal of mine to create jewellery that is innovative and statement-making but also wearable. I believe this collection will speak to a new generation of collectors who love to wear their jewellery and refuse to keep it in a vault for special occasions," says Rosado. "I design with the highest level of craftsmanship and technique because I believe my clients appreciate and expect that in every aspect of their lives."
The Tribu collection, which includes four types of earrings, two pendants, two rings and three cuff bracelets, has limited edition pieces available at prices ranging from $28,000 to $84,000. Tribu jewellery is impressive with its bold colours and large proportions, but the jewellery is light and comfortable to wear; here beauty does not require pain or sacrifice.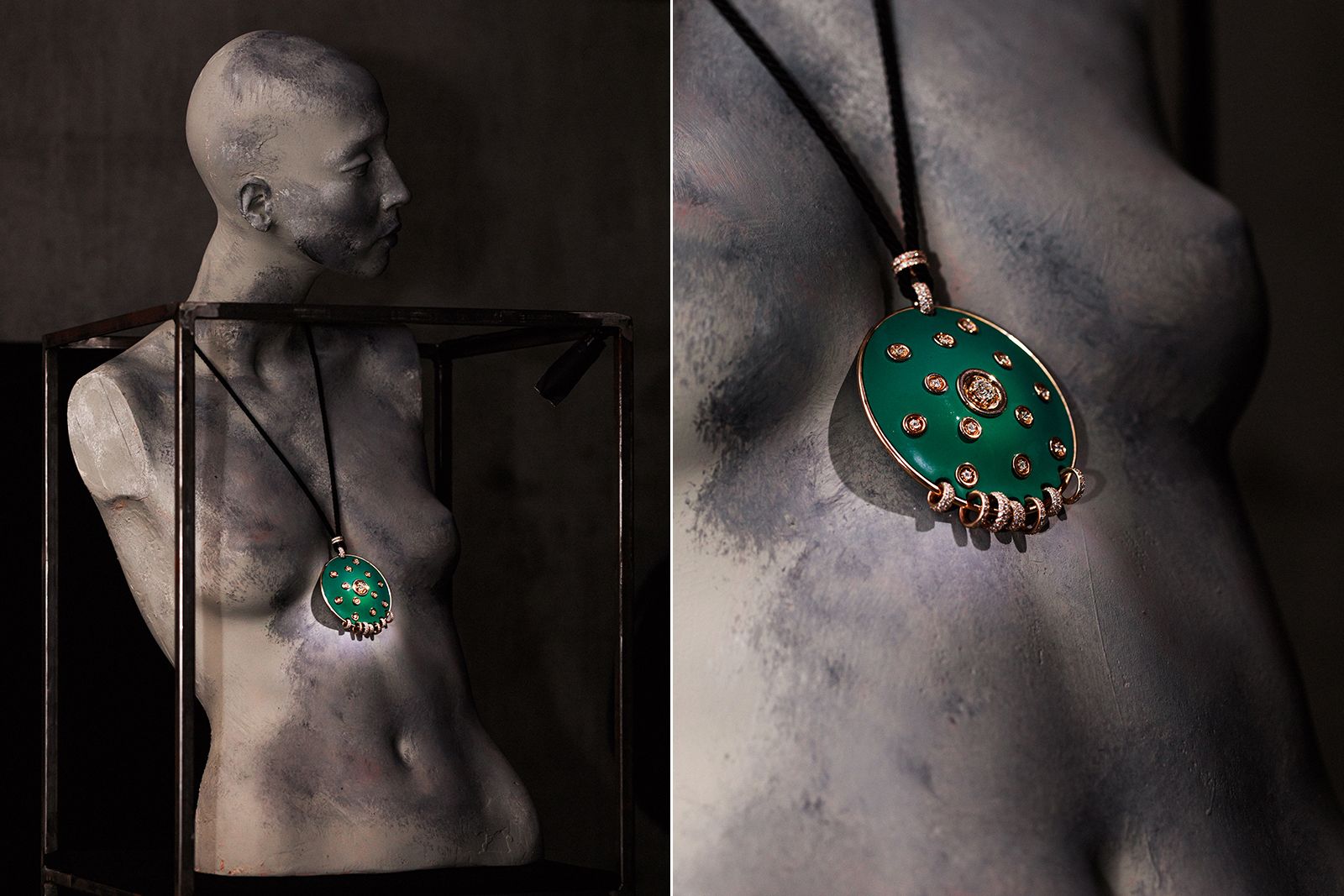 The W.Rosado brand uses materials such as titanium, aluminium and bronze, as well as gold, treated with nano-ceramic, a colour-adhering technique. It took many years of research and development to reach the level at which Wilfredo can now work with all these materials. And thanks to all that trial and error, the jeweller has now reached a point where he can use many brightly coloured lacquered surfaces!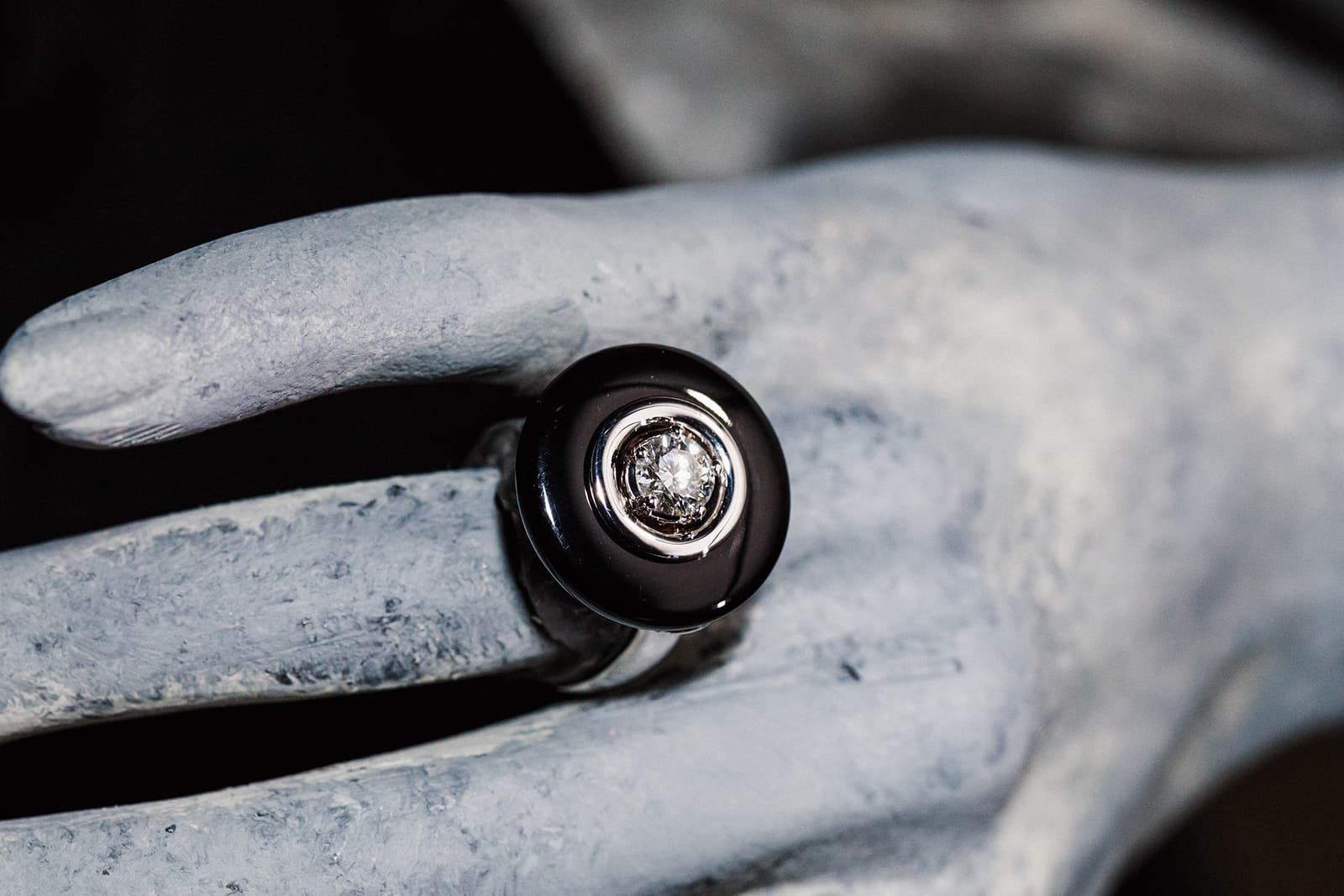 Jewellery from this new collection will certainly interest connoisseurs of exceptional gemstones; there are some very interesting specimens here. For example, colourless diamonds, rubies and emeralds, some of which were mined from the legendary Muzo Emerald Colombia mine, that come in a variety of cuts and sizes from cabochons to micro pavé. The result is a striking triumph of colour, texture and size.
If this is the first time you have encountered the works of Wilfredo Rosado, it will be easier for you to understand them with a bit of background on the jeweller. As a protégé of Andy Warhol and a member of his inner circle, Rosado spent his early years in New York, immersed in dynamic street art and the social life of the city, befriending artists such as Jean-Michel Basquiat and Keith Haring, in addition to forging connections with the urban community.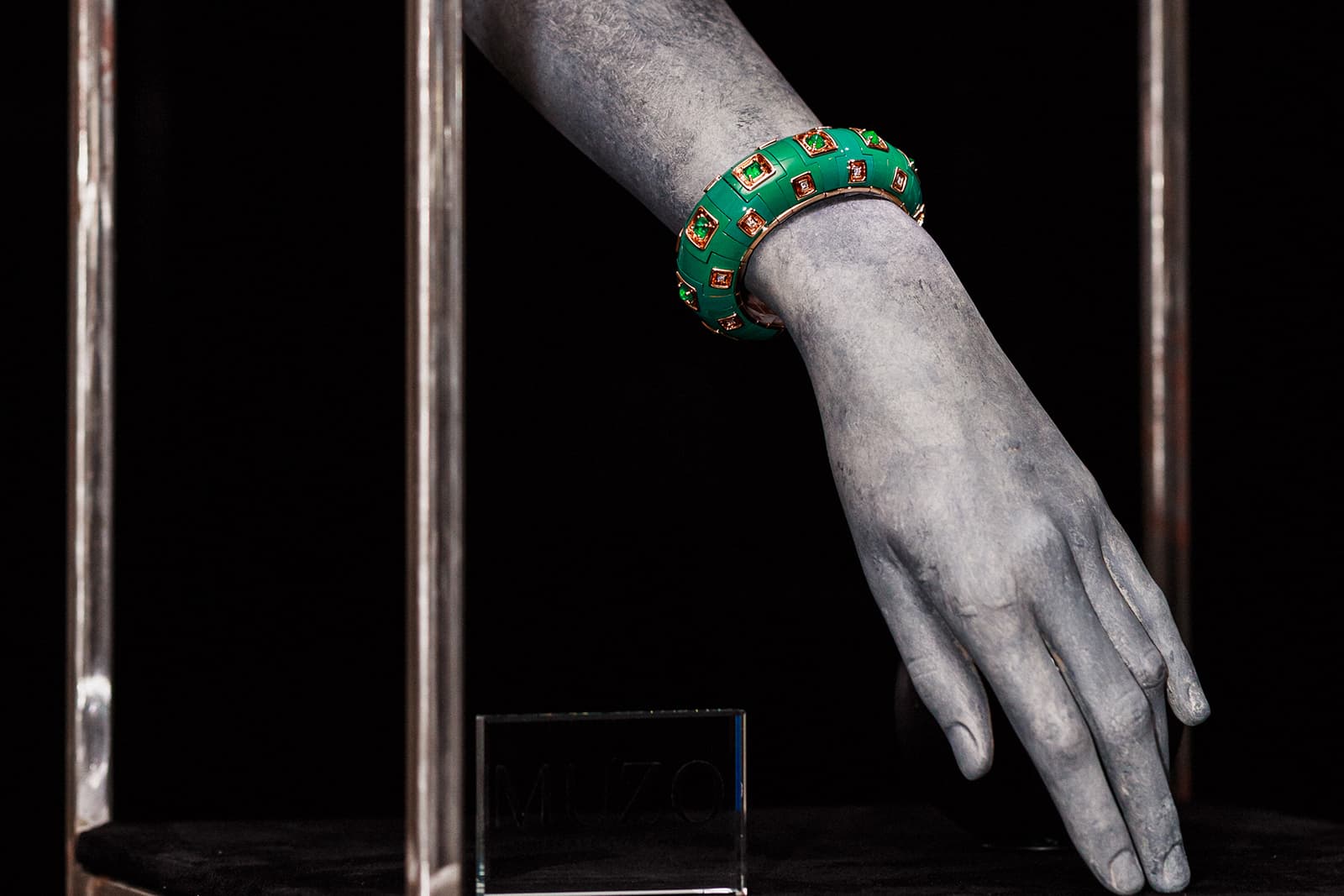 He worked as the Fashion Director for Warhol's celebrated Interview magazine before going on to co-create projects with Giorgio Armani. Rosado launched his first high jewellery collection in 2011 and the famous Pearl ID line under the W.Rosado brand in 2020. Despite all the industry's troubles during the pandemic, Rosado gained a lot of attention when Vice President Kamala Harris donned a bespoke W.Rosado necklace on Inauguration Day in January 2021, an event you can read more about here.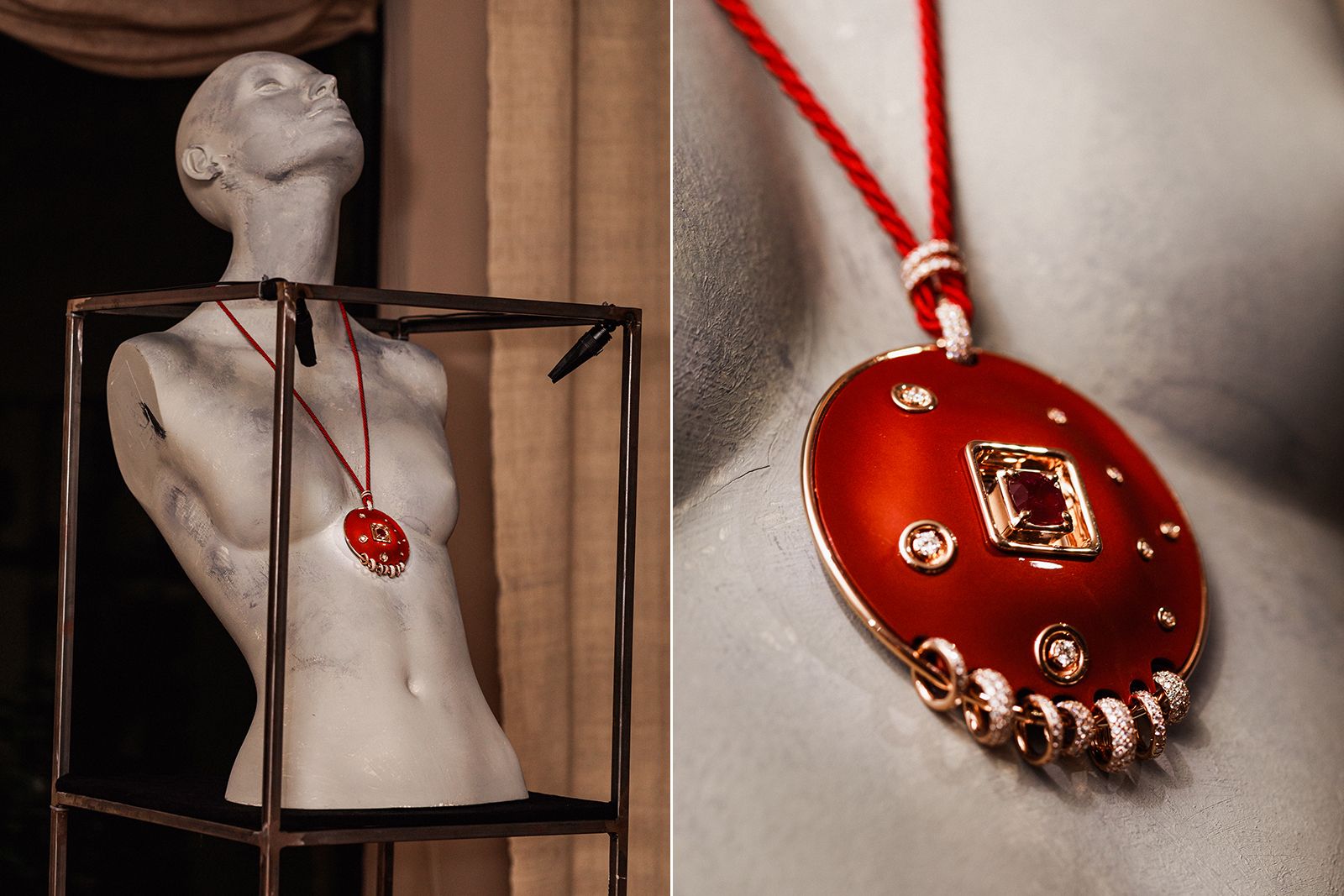 If you missed the Tribu presentation on the East Coast at Saks Fifth Avenue in New York or on the West Coast at Just One Eye in Los Angeles, check out W.Rosado boutiques to appreciate these latest creations in person!