The Italian brand SICIS was founded in 1987 by Maurizio Leo Placuzzi, who initially created mosaics for home decor. The intuitively bold approach of its founder has frequently won the brand the description of 'unique', which continues to be how most people describe SICIS. But when it comes to mosaics (not forgetting the brand's many other merits,) it is not simply that the tiles are expertly applied – the company is also always exploring, developing, and refining its techniques.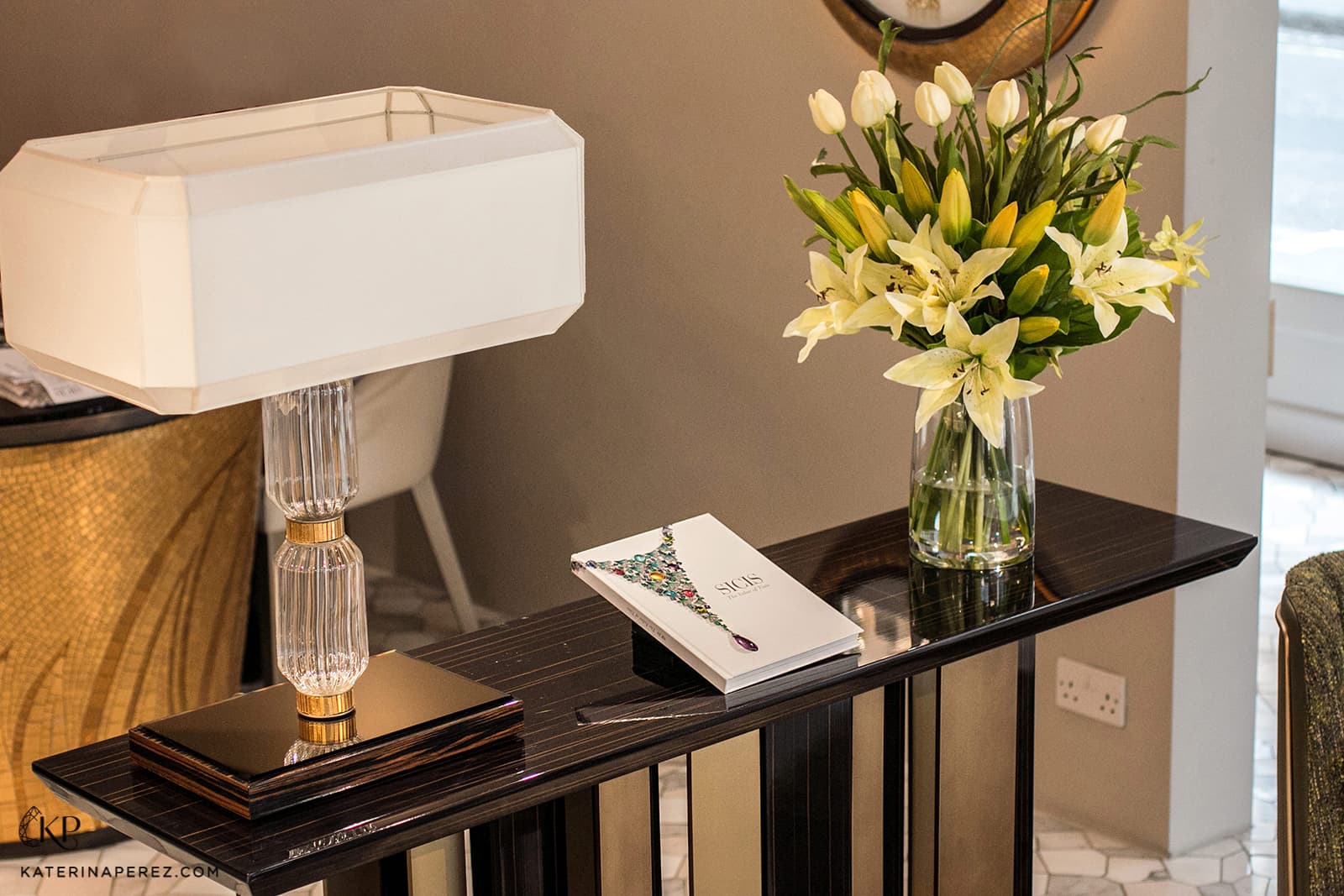 Maurizio Leo Placuzzi first started collecting micromosaic jewellery in 1989, when he saw several antique pieces in a shop on Via Giulia, Rome. He was so taken with the pieces that upon his return to Ravenna he immediately shared his findings with the SICIS masters, who began studying this form of art. And so, for 10 years now, the SICIS brand has been working on the discipline of micromosaic jewellery - learning from the examples of designs found in the Hermitage museum in St. Petersburg museum, and the Vatican museums.
"In ancient times, micromosaics required a depth of 3mm-4mm, but we have managed to reduce this figure to 1.5mm, or even less. Additionally, until the 19th century, this technique could only be applied to a flat surface, but we have managed to achieve this technique on 3-dimensional surfaces. We really do spend a lot of time and effort on developing micromosaics and, as a consequence, we have accomplished what was previously believed to be impossible," explained Gioia Placuzzi.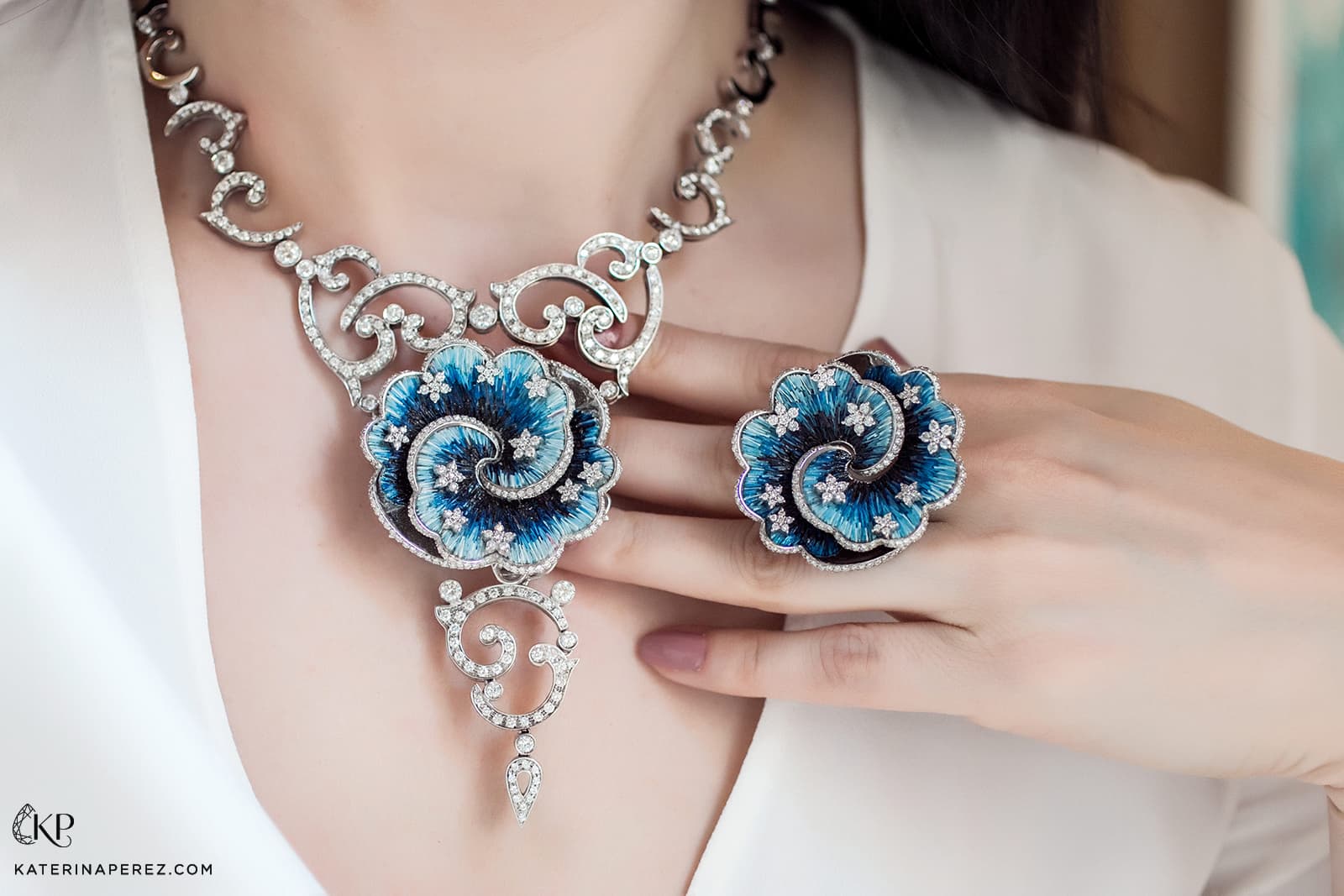 It is not only the micromosaic technique that is undergoing rapid change, as the SICIS masters have given the art form itself a modern look: the once simple imagery has transformed into a communication tool capable of conveying tendencies and expressing lifestyles. Therefore, each piece with micromosaics is more than just a jewel in set in gold in gemstones: it is a work of art — displaying astonishing craftwork.
Each piece requires many hours of work and is moulded in the hands of one skilled specialist from beginning to end; otherwise, you can see the difference in the artist's 'handwriting'. Only the most experienced and highly trained of the brand's artists are capable of this - they draw long colourful rods out from glass, cut them into little pieces, and then lay them out to create the intended pattern.
I asked Gioia Placuzzi to tell me which piece was the most difficult for the company to make, and her answer was unequivocal — the 'Cosmo' necklace! It's principal elements are slightly curved ovals of micromosaic surrounded by two irregular ellipses, which are entirely framed in diamonds and sapphires. Much attention to detail was paid to the outer side of the piece, and the same goes for the underside, which is decorated with an openwork pattern in gold. The whole structure is a visual representation of the archetypal Cosmic Egg, an ode to the cosmic forces of nature and their power to regenerate.
"The mosaic masters who created this work in our art studio in Ravenna put in more than 600 hours in order to complete this unique and inimitable mosaic pattern. The necklace was then embellished with diamonds, sapphires and cabochon cut tanzanites weighing 43 carats," adds Gioia Placuzzi.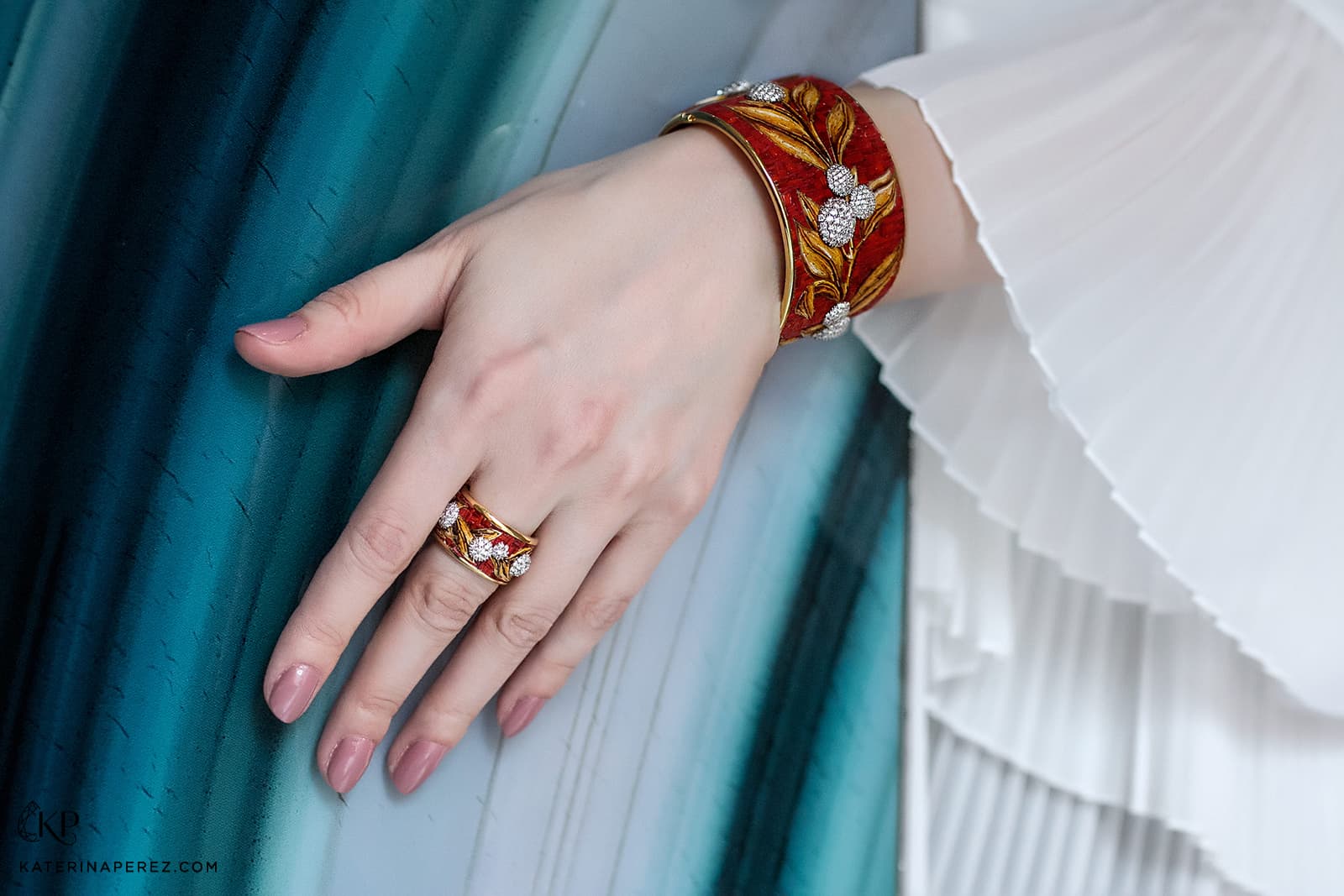 It must be said that the theme of nature in SICIS' jewellery resonates not just in the 'Cosmo' necklace, but in many of their other works; it might even be called the brand's primary source of inspiration. Birds, flowers, natural phenomena - all have already been brought to life by the skillful hands of the company's maestros.
"We have always admired the totality of Nature, hence why we want to give Nature her dues and create products that embody her beauty. Our works are very feminine, and possess the same strong character as Nature herself. She has always been an inspiration for artists, poets and writers — like them, we were simply unable to resist!" Gioia jokes.
The deeper you penetrate the secrets of the world of jewellery, the more you understand the value of jewellery art: it does not just lie in the cost spent on precious materials. Only the hands of the most skillful craftsmen are able to assemble components of a piece in such a way that makes your heart stop beating the moments you lay your eyes on it — that is how you know you are looking a masterpiece!