The four new diamond wrist watches have been created from a fragment in time; when designer Rebecca Hawkins witnessed raindrops glide down a marble sculpture while attending the Chelsea Flower Show. Initially this memory became the basis for the Raindance jewelery collection which featured earrings, rings, bracelets and necklaces with the bezel-set diamonds. It was the first of many Boodles designs and collections to adopt water as the inspiration for their theme. Back in 2000, numerous sketches were created to accurately embody what Rebecca had seen and felt at the Flower show in precious jewels. This year she revisited these sketches in order to design her exquisite Raindance watches.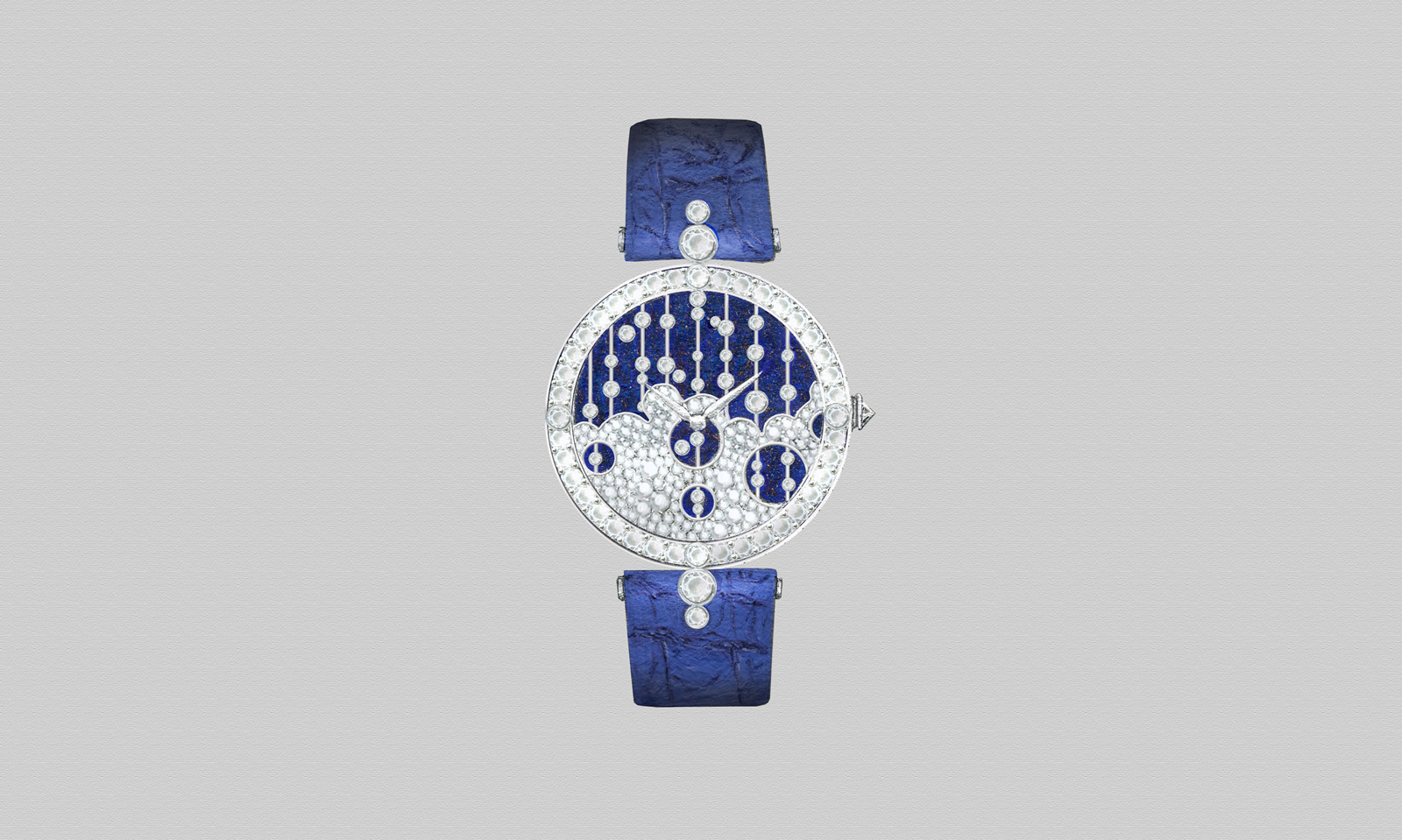 The 18K white or rose gold timepieces feature ornate dials in either mother-of-pearl or blue aventurine. They are embellished with the round. FG color and VVS / VS clarity. The decorative patterns are arranged in cascades of bezel-set diamonds and evokes the memory of sprinkled raindrops glistening in the sun. Although the diamonds are in fact meticulously arranged, attempting to mimic the beautiful chaos found in nature.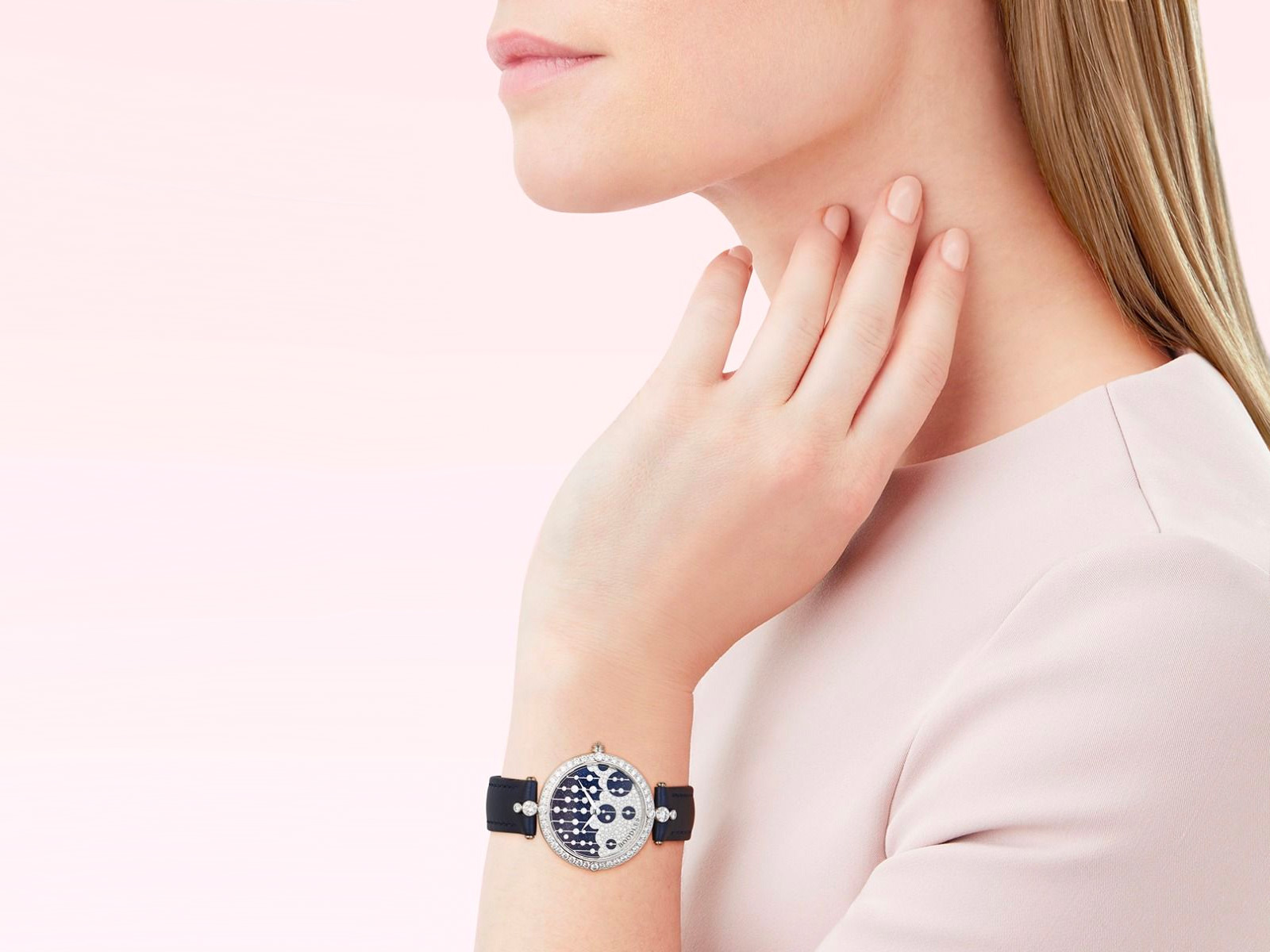 The Raindance timepieces stay faithful to the initial 'Raindance' collection, mirrored in every element of the watch design. The contrasts between the two models - one in light colors of white and pink and the other in darker blue color palette - recreate the juxtaposition of water; at once ferocious and fantastical, whilst at the same time.
Handcrafted by master watchmakers in Bienne, Switzerland, the Raindance The Swiss craftsmanship, exceptional precious materials, and Boodles' unrivaled reputation for great British design.
Available in both 24mm or 32mm dial sizes, The Raindance Watch is available in Boodles showrooms and online.