Solid bracelet (or even a few)
The bracelet is a definite trend of 2016. Mini or massive; metal, wooden, leather or plastic; with small chains or giant tassels – these in-demand variations are all hard to ignore and impossible to pass by! And the more unusual, the better! Originally intended for wear at the hem of a sleeve of a dress, jacket or coat, the bracelet is ideal when matching an outfit's fabric pattern or some accessories. There is another fashionable option of wearing wrist jewellery: stacking several solid bracelets.
Shoulder-length drop earrings
The trend in expressive jewellery includes earrings too. Any number of options prove ideal, so long as they are visible from a distance, from chandelier earrings to elongated versions, as well as designs with large pearl-style ornamentations. Common to all kinds of large and small drop earrings is the immense variety available, from solo earrings to earrings from different pairs. Generally, though, one thing is true: almost all the earrings now drop down to shoulder. In spite of its glamour and appeal, this item of jewellery can tire out its wearer, as the solid earrings place a great burden on the earlobe. Time will tell whether this will prevent the shoulder-length drop earrings from surviving as a trend.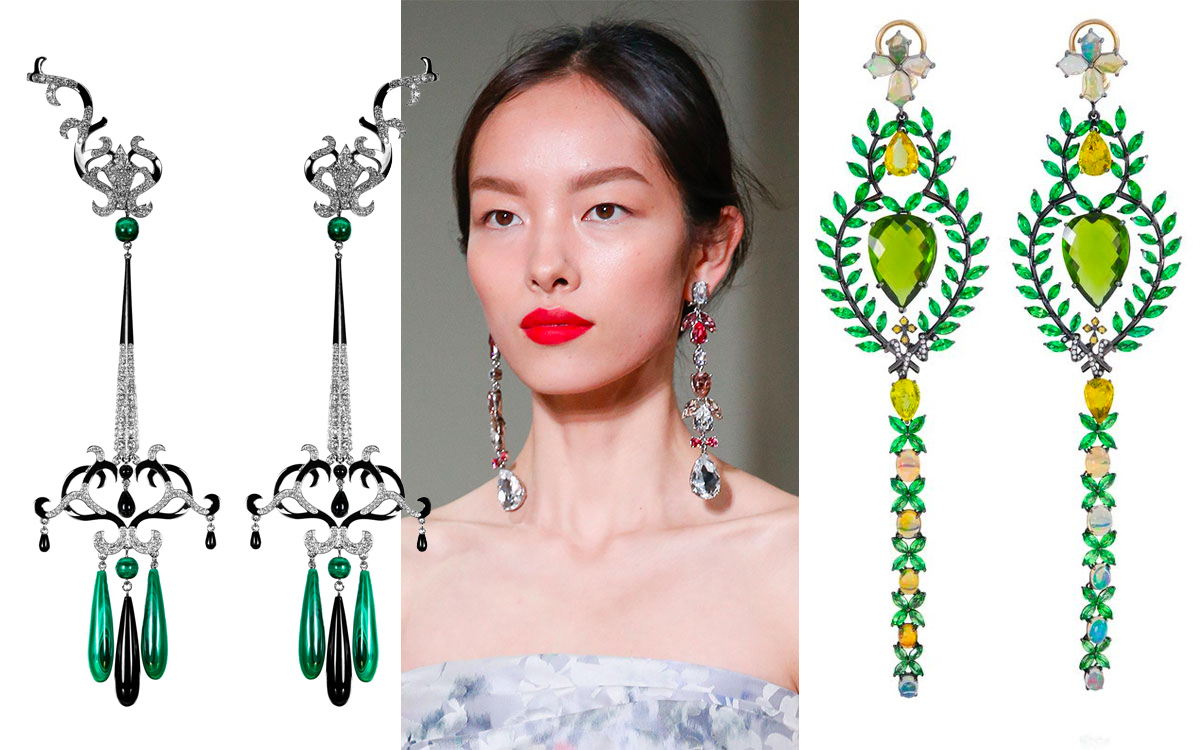 The brooch is back
Certain brands' brooches have had relevance for several years now, but this season they are making a come-back as a universal trend. Delicate or statement, classic or unorthodox, in the style of medals or awards – anything goes! Designers tend to make their only principal focus the placing of the brooch itself: from on the chest right down to the sleeve or even the skirt! A huge opportunity for experimentation.
Flora and fauna
Floral, fruit and animal inspired motifs always successfully translate into clothing. This season designers decided to go ahead and transliterate these into jewellery, sometimes created pieces that are almost life-size. Flowers are proving so popular that jewellers have made them into all kinds of pieces, from necklaces to earrings and bracelets, with the most important thing to mark this season being the impressive size of jewelled flowers.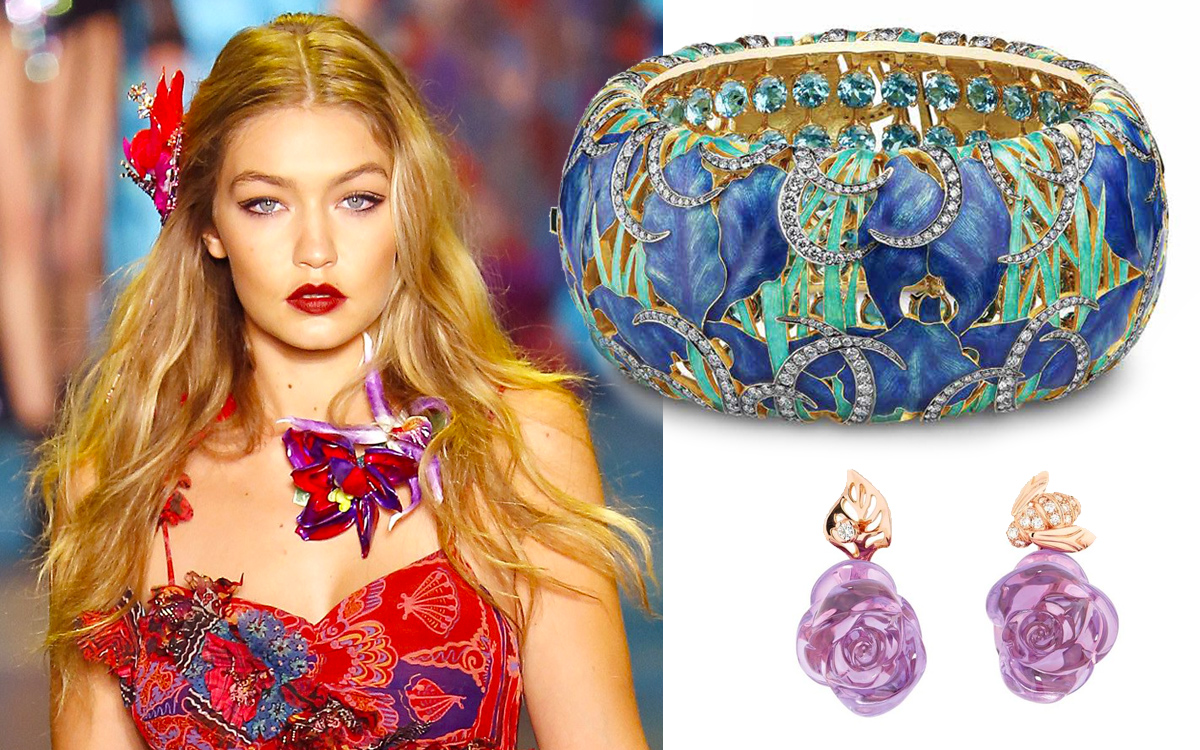 Hanging body chains
Mini chains have always been popular as part of a daily look, an item of jewellery sort of universally worn. However, following the increase in this trend, chains have undergone something of a transformation. In place of tiny links come larger rings, and oval or rectangular linking elements. Modest in length, they just about reach down around the neckline, with their hanging threads extending down in an intricately interwoven style inspired by the 1930s.