I now follow nearly 300 jewellery brands but I only check roughly 50 of these accounts on a regular basis. I follow those who publish attractive, high quality content without forgetting to think about the overall look of their feeds. To sum up 2017, I've decided to share with you my top 10 favourite Instagram accounts from the last year.
I only follow a handful of the big brands, as most of them have a very corporate style reminiscent of an impersonal catalogue of pretty pictures. With Buccellati's Instagram, I don't get that impression at all thanks to the variety of their content: they've got jewellery collages, stop motion clips, featurettes on upcoming Buccellati collections, photographs from magazine shoots and celebrities wearing the pieces. The most important thing is that this is all presented in an interesting manner.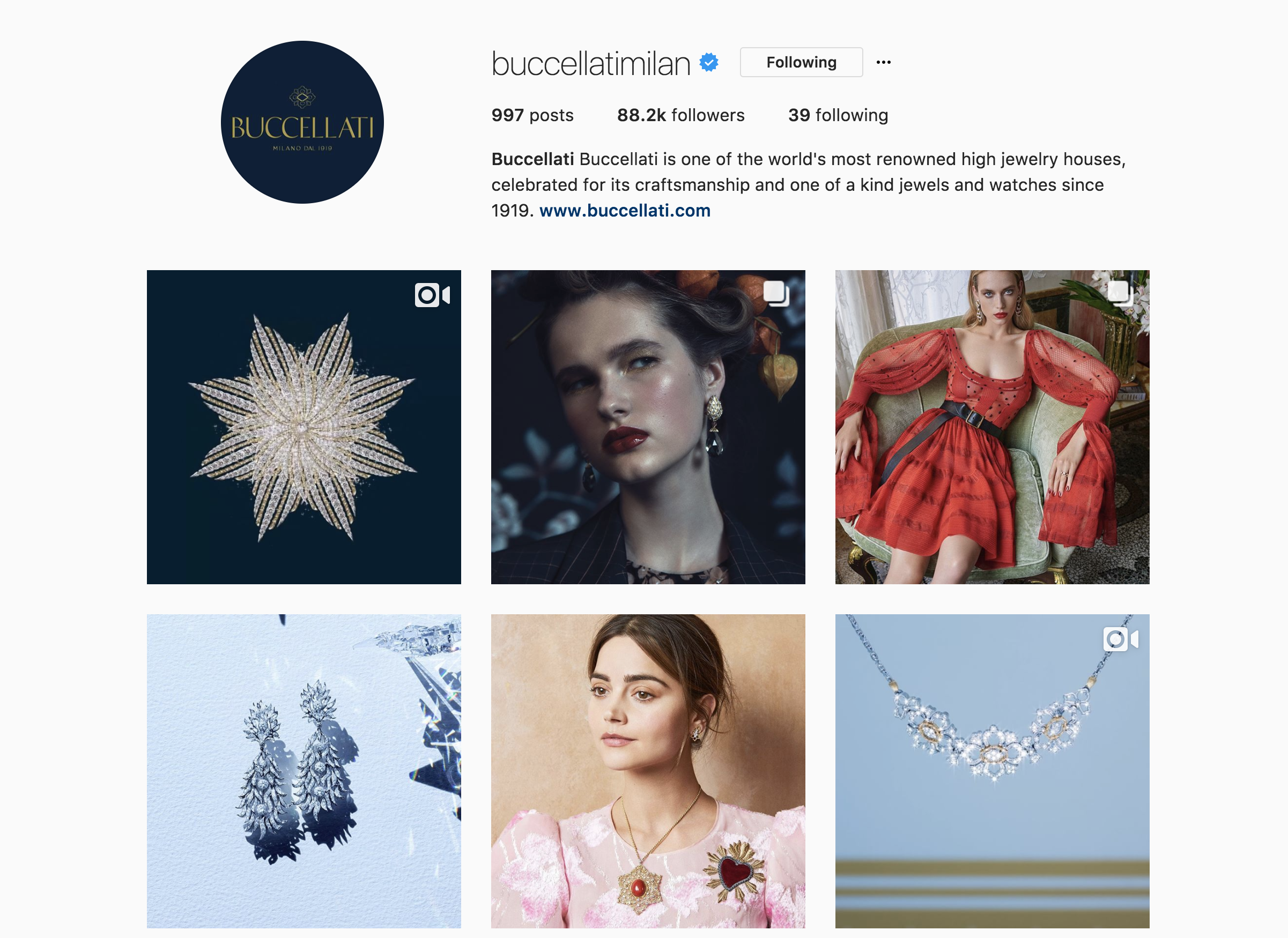 I've been following Jochen for several years now and I've fallen for the charms of the precious stones posted by the Belgian jeweller ever since. I spent the whole of 2017 obsessively ogling huge Paraiba tourmalines from Mozambique, some of which weighed more than 30 carats, and juicy rubellites of various sizes.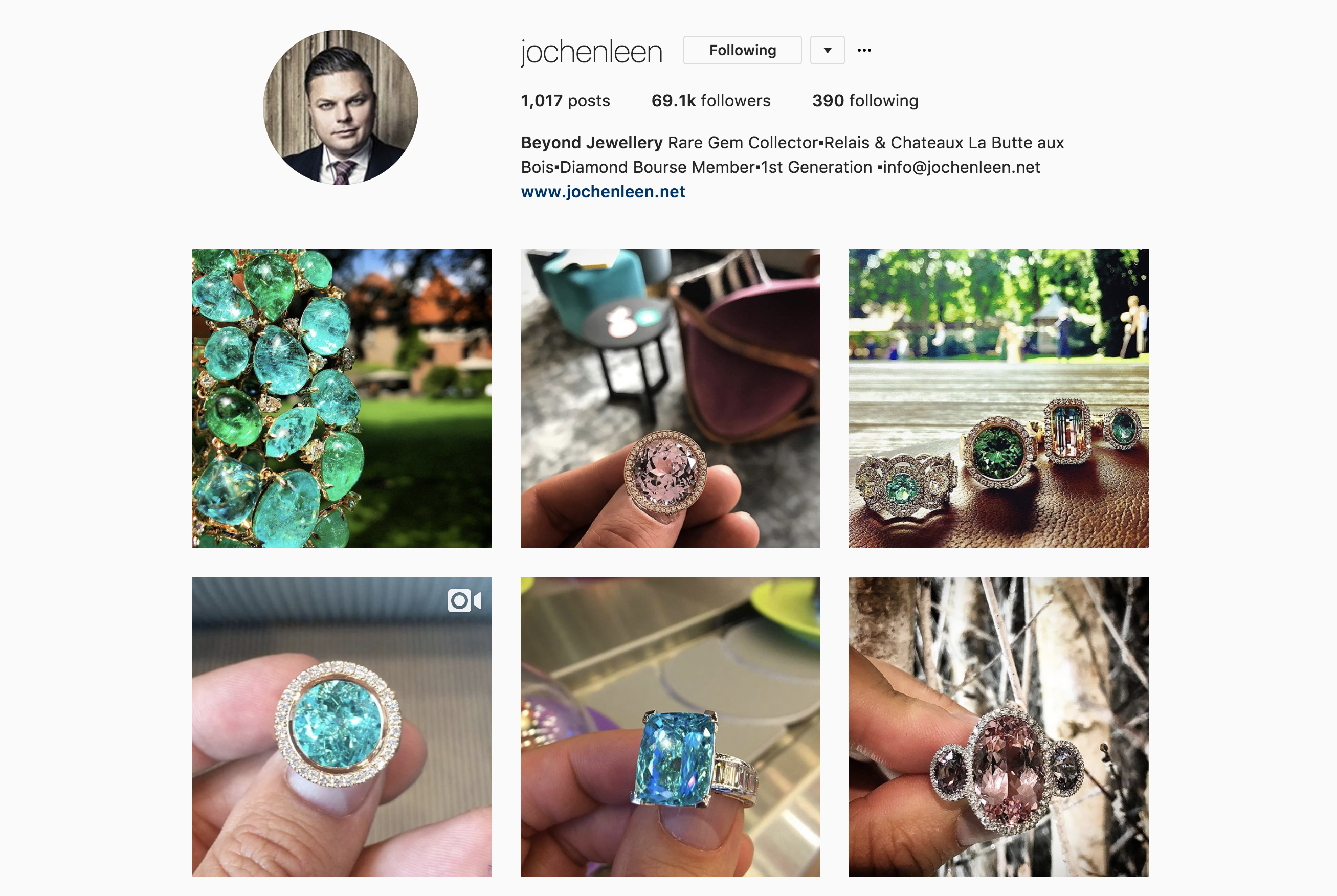 Joanna Hardy is a jewellery consultant and author of several books about gemstones. She, like I, spends a lot of time travelling the world and meeting people from the industry, recording her adventures on Instagram. Joanna's posts about antique pieces, gemstones, auction sales, exhibitions and key events are diverse and very informative – that's what I like about them.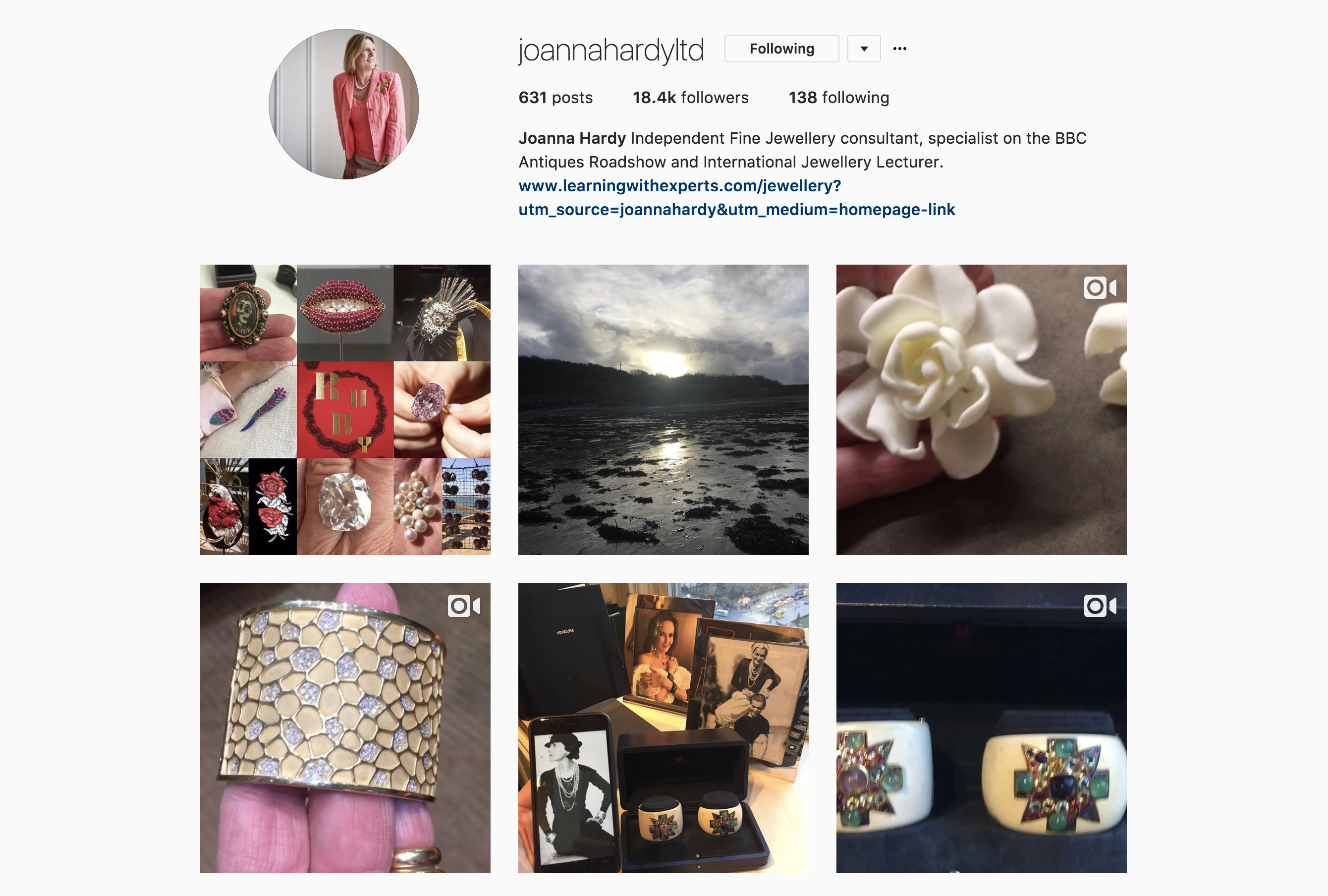 Who doesn't want to go behind the scenes to find out what Lucia Silvestri, Bulgari's jewellery creative director, is working on and doing in her spare time? This jolly and charismatic lady frequently teases her followers with images of the maison's latest creations, presenting gemstones that make our hearts race and taking us with her on her trips all over the globe.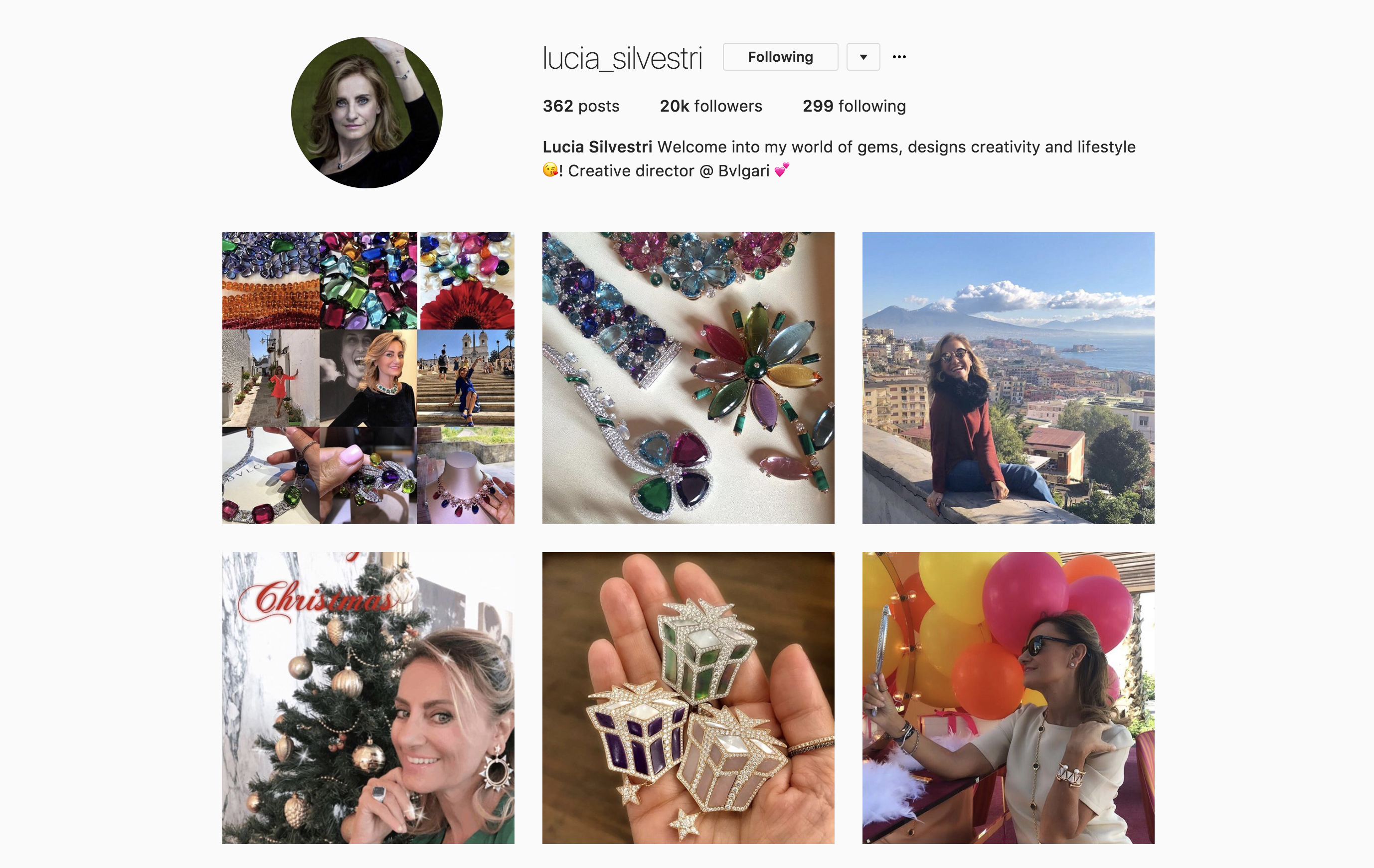 I adore the quality of the photographs posted by the renowned Lebanese jewellery house, Maison Tabbah. When exceptional jewellery is photographed in the finest manner and presented in totally diverse, but brilliantly complementary, styles, it makes you want to go back to that Instagram account again and again. Incidentally, the maison has a very rich history and so it regularly posts fascinating archive images.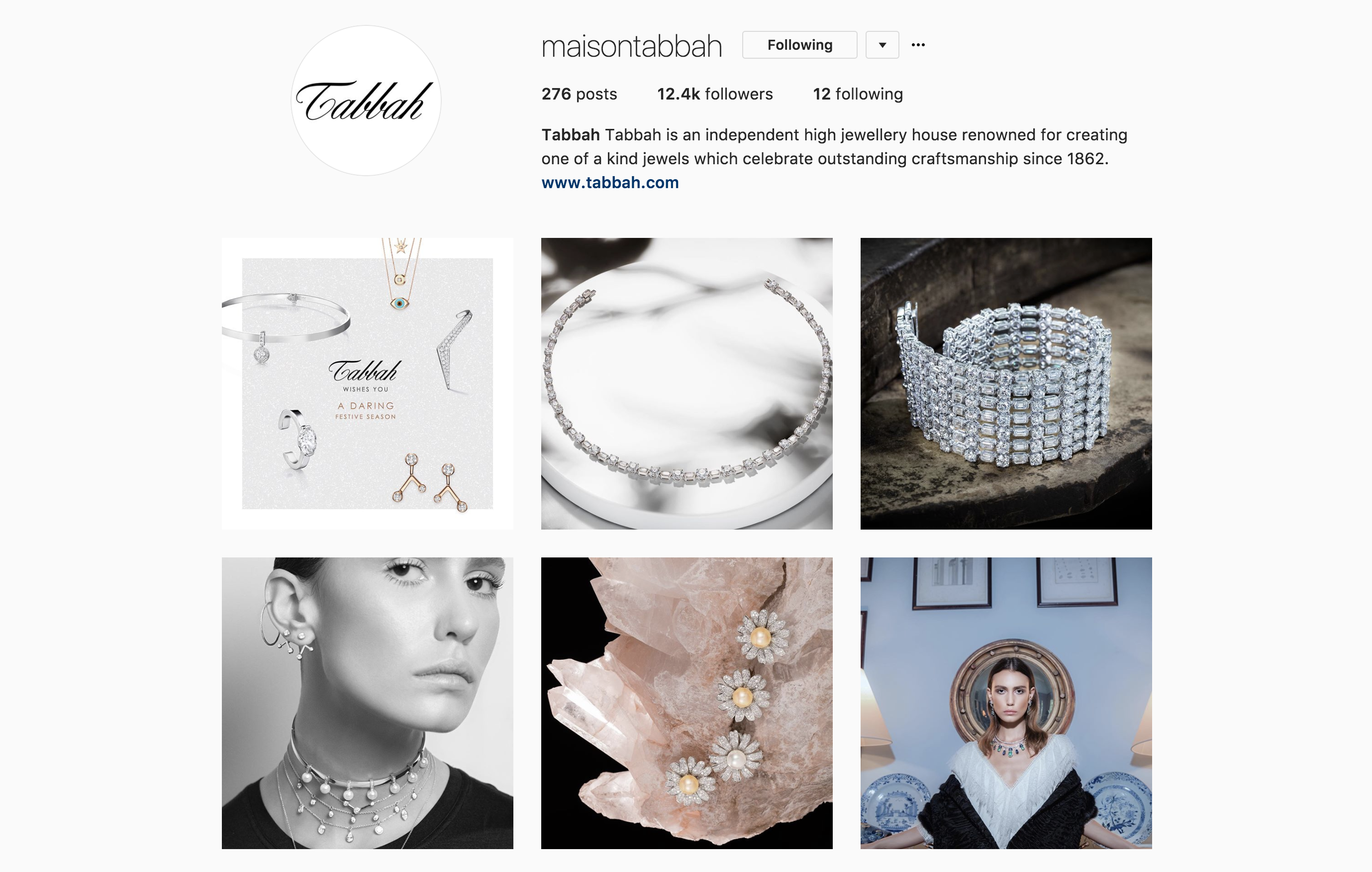 The founder of La Tache Bobo, Elena Gondorf, has an entirely novel approach to presenting images of the brand's collections. She has created a unique photo album of shots that don't simply display the jewellery – they actually convey the designer's temperament. The photographs of jewellery encrusted with diamonds, emeralds, sapphires and rubies sometimes appear provocative and slightly erotic, something which, in my opinion, adds a certain flair to the account.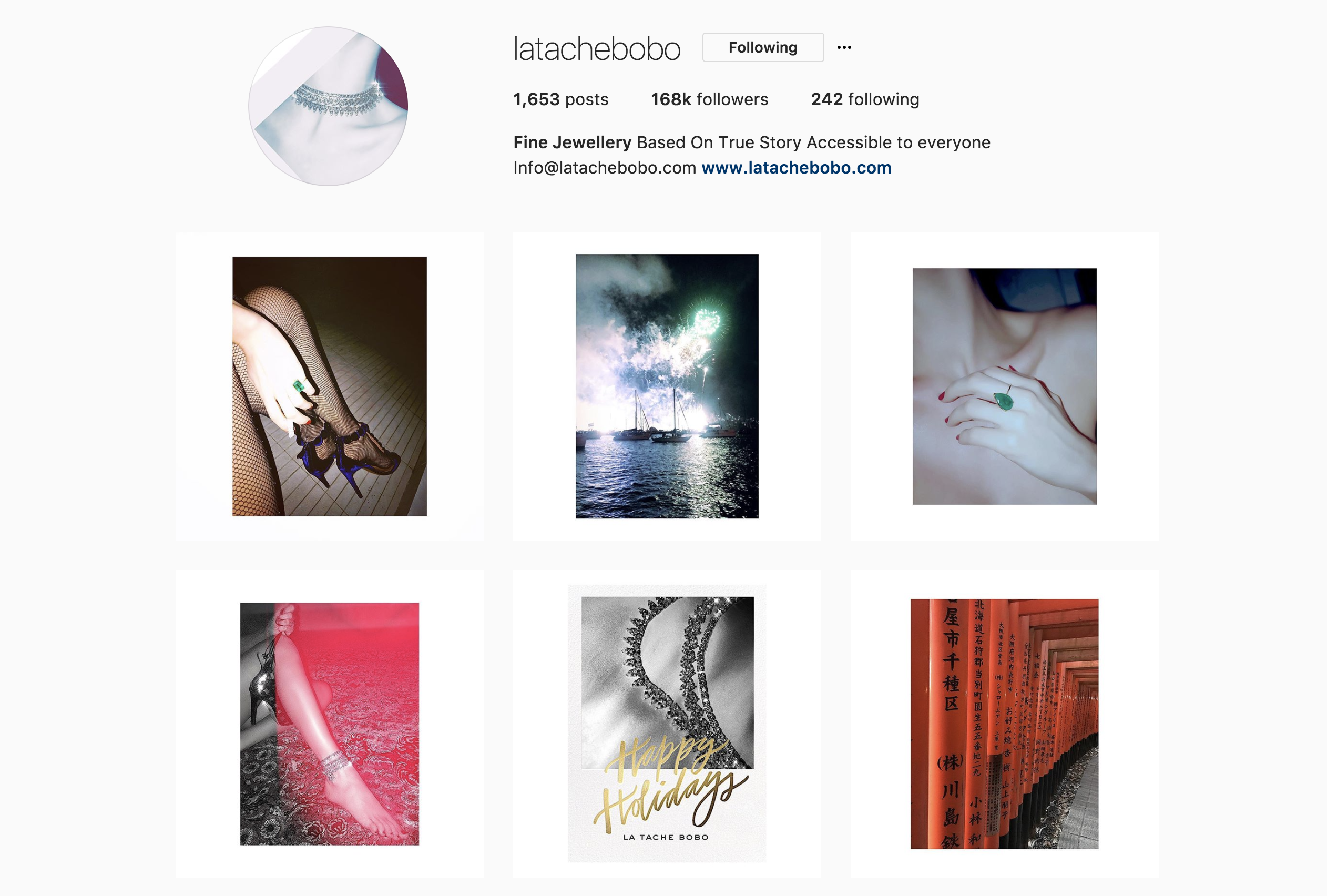 You'll understand for yourselves why I keep visiting Adler's account when you look at the Swiss brand's profile. It is distinct from all other Instagram accounts, conceived as a creative space constructed of artistic jewellery collages. Such a singular approach is undoubtedly intriguing and enchanting. I only hope to see more jewellery in the collages in 2018.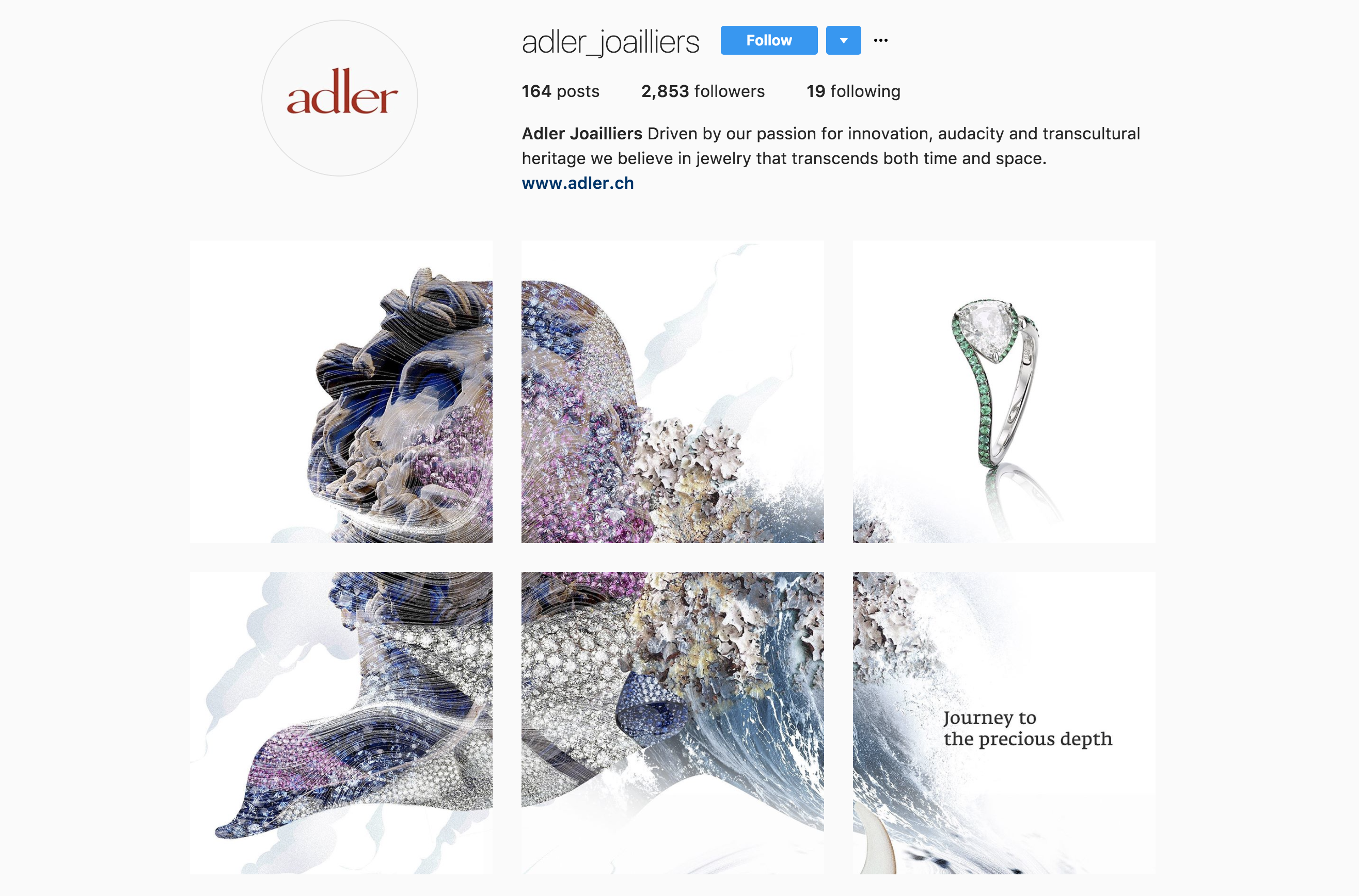 I have always held the opinion that jewellery is, first and foremost, an art form. The German jeweller Hemmerle vividly reflects this on its Instagram as it continually posts inspired images of jewellery, intermingling its work with the work of painters. It is immediately apparent that Hemmerle carefully thinks about the progression of what it posts on its thread: the colours of each post work beautifully alongside those of every other, creating a consistently harmonious look.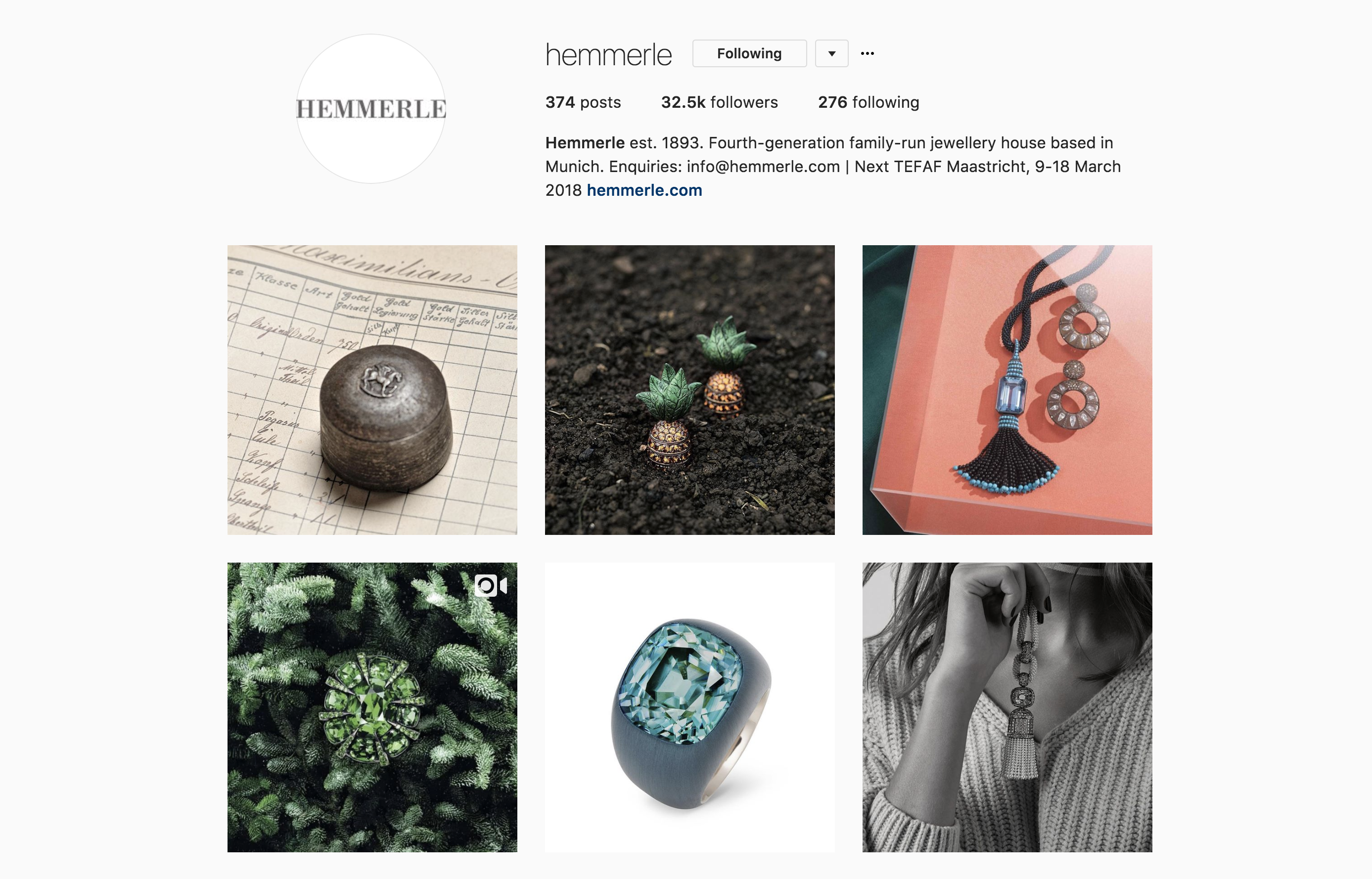 As a huge fan of design sketches, I often take a look at what the Australian atelier David Michael Jewels is posting on Instagram. Michael and David Robinson create all their jewellery with valuable gemstones by hand, never repeating a design. As a result, they only complete several dozen pieces of jewellery each year. The brothers "dilute" their photographs with precisely drawn sketches on which either the designs they have already come up or the designs they are working on at that point in time are depicted.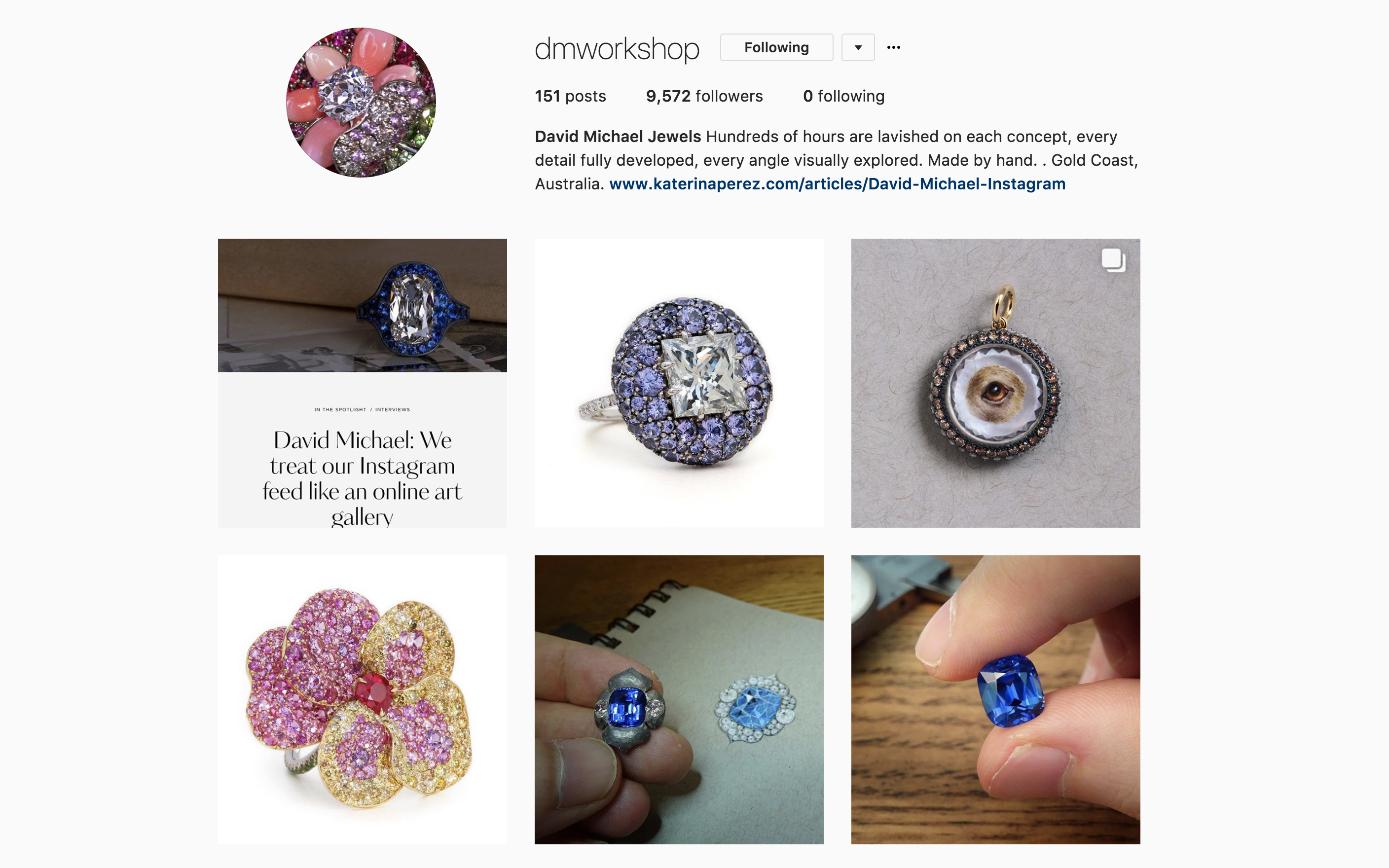 The Busatti family has exceptional taste and a creative way of thinking that is palpable, not only when you hold the brand's unique creations in your hands, but also when you look at the photographs posted on the jeweller's Instagram account. The Italian maison has created a stunning presentation of its work on the social network through a series of photographs that display not only the jewellery but also their finer details and sources of inspiration.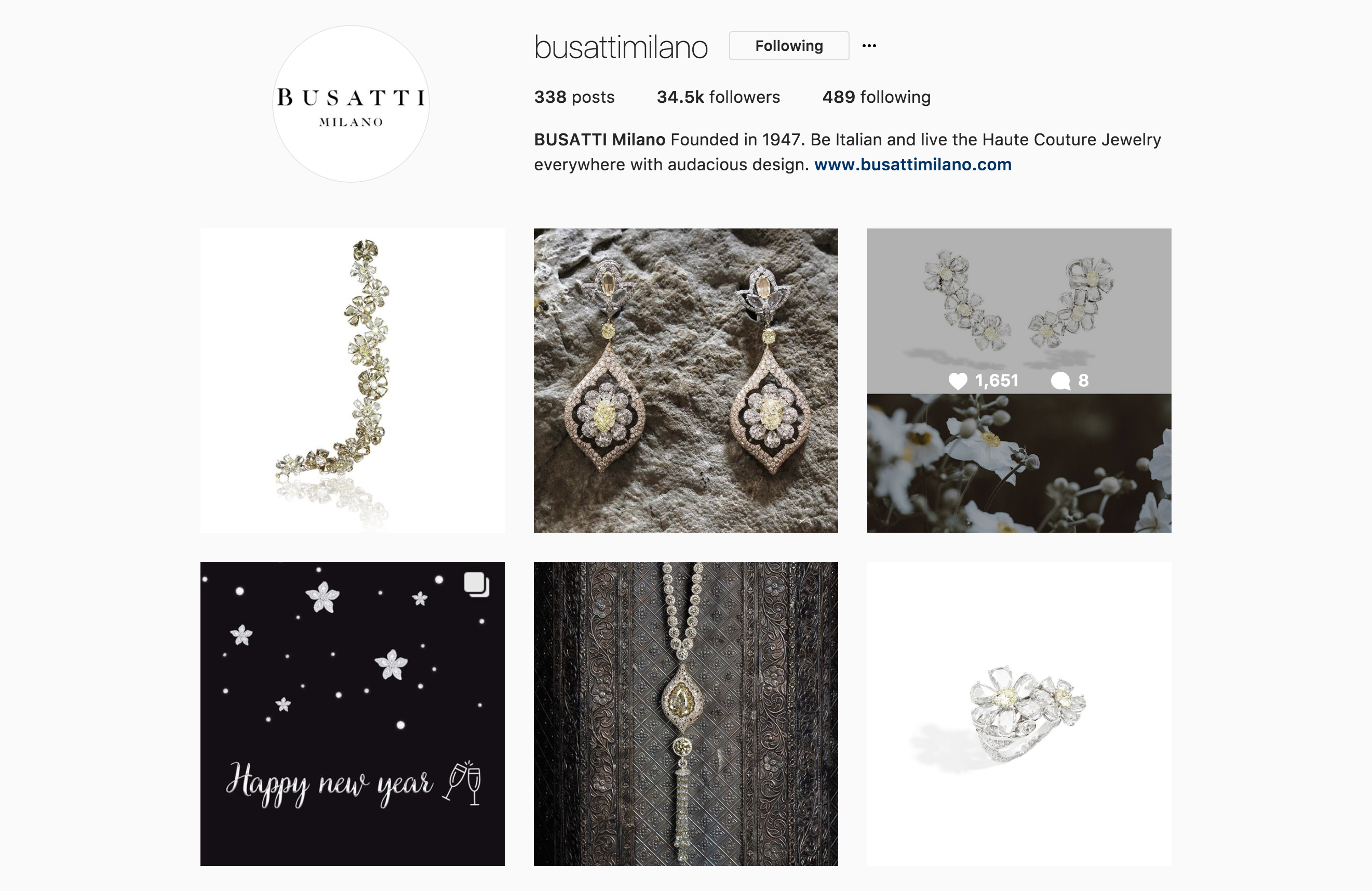 With the arrival of the new year I hope to discover some new dazzling Instagram accounts to feast my eyes. I will of course share them with you at the end of 2018.