Jewellery design didn't even figure in his career until he had already forged a name for himself as a fearless innovator in the fashion industry, working as Fashion Director for Warhol's celebrated Interview magazine and Giorgio Armani in Milan. It wasn't until he organised a jewellery event for Versace in New York, many years later, that Rosado changed creative directions and began to make jewels himself.
His debut high jewellery collection launched during New York Fashion Week in 2011, so you may be wondering why you haven't heard the name Wilfredo Rosado before. The answer is simple: high jewellery is an exclusive club to which few are granted access. All that is set to change, however, with the launch of the designer's first fine jewellery concept, Pearl ID, launched under a new brand identity, W.Rosado. True to Rosado's pioneering, rebellious spirit, the new concept does what many old-school jewellery designers would consider unforgivable: personalise a perennial favourite by insetting initials and symbols into pearls.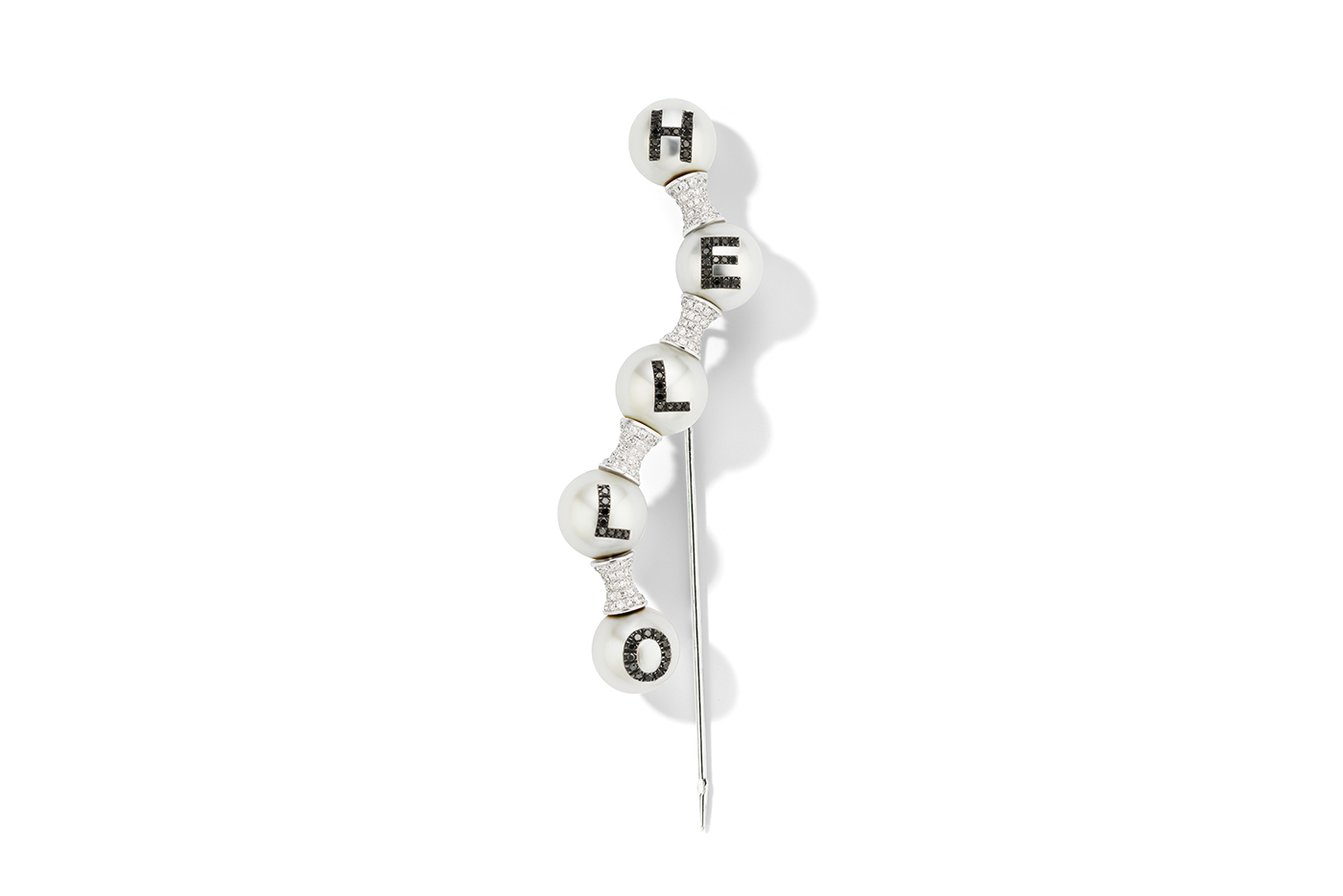 Juxtaposing the classicism of pearls with the current trend for customisation, the Pearl ID collection is utterly cool and quite breathtaking when you discover the workmanship involved in the creation of each jewel. Carving shapes out of precious Australian South Sea pearls is not a traditional skill in Idar-Oberstein, which is home to Rosado's gem cutters. They had never attempted anything like it before and spent experimenting with different techniques and tools, persevering until they had mastered this most delicate of arts. To add the decorative elements, the carved pearls were transported to Valenza in Italy. A region famous for its goldsmithing, artisans forged the initials and symbols in gold before setting them in the pearls.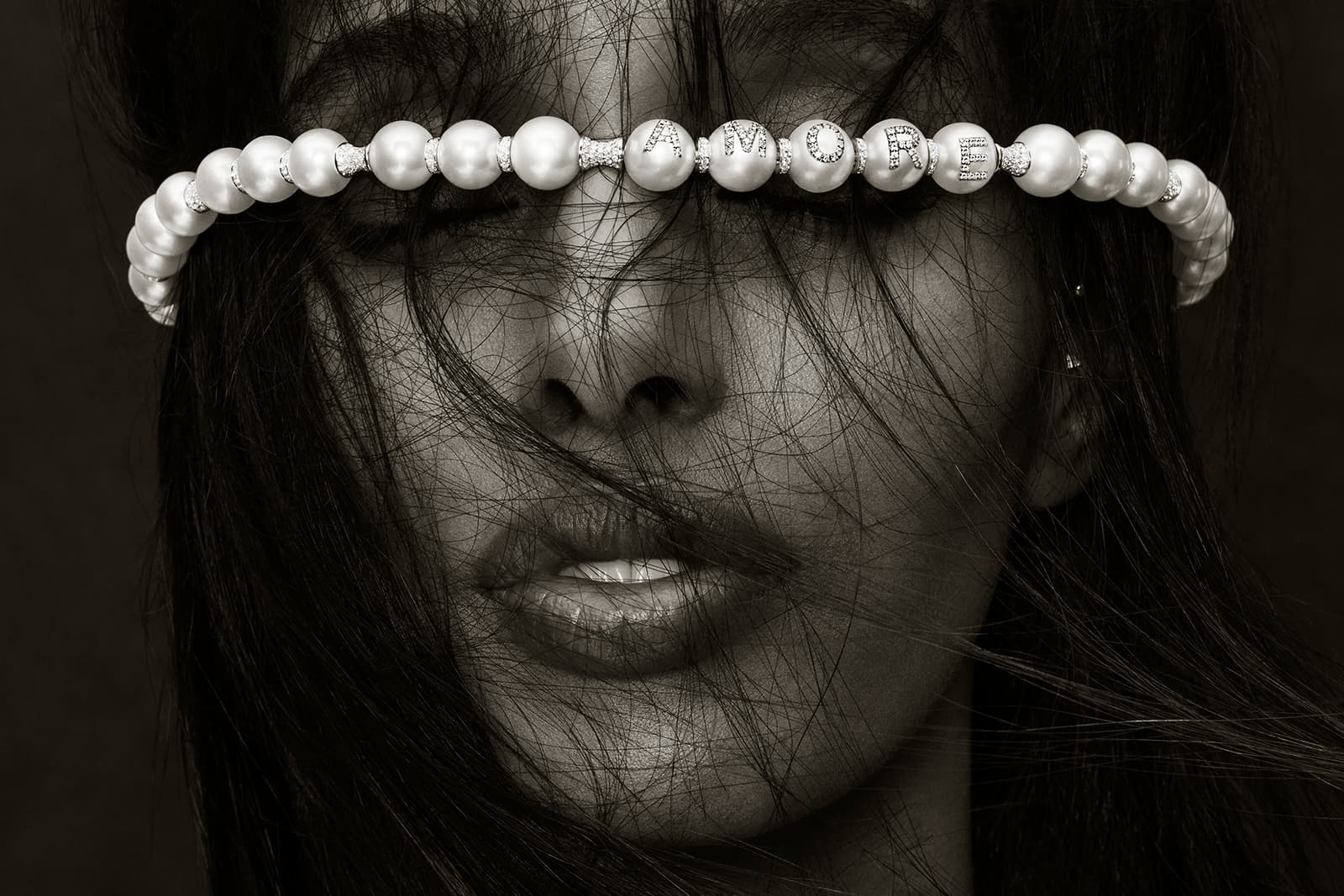 The simplest of the jewels, stud earrings and charms, feature yellow or rose gold initials, while other, more valuable pieces are embedded with pavé diamonds. The most dramatic are coloured using nano-ceramic technology, which changes the hue of the metal to green or pink – a playful touch that accentuates the flawless setting of the diamonds. One outspoken brooch spells out the word HELLO in black diamonds, a witty conversation starter, much like the beautiful domed ring, topped with a glittering marijuana leaf.
To shoot the Pearl ID campaign, Rosado called upon the portrait photographer Albert Watson – a friend since his Interview days. Wanting to portray the jewels in an entirely unexpected way, the intimate black-and-white images show men and women adorned in pearls that gleam against their bare skin and capture the truly personal nature of these jewels, which can be customised with any letter, or combination of letters.
Rosado is a great wearer of jewellery himself and while he hasn't – yet – shared a picture of himself wearing his Pearl ID jewels, he has made it very clear that these jewels are gender-neutral. Like Mikimoto's recent ungendered collaboration with Comme des Garcons, which resulted in a beautifully unconventional collection of necklaces, is this a sign that the recent trend for men wearing pearls is morphing into something more permanent? If Rosado, who has forged a glittering career out of transforming street style into high fashion, says so then you better believe it.