It is often easy to forget one of the fundamental stages in the jewellery-making process: research. Hours, months and even sometimes years of research and development can go into a single creation, especially if that piece requires innovative use of materials or an entirely new technique of craftsmanship. Italian brand Vhernier is especially patient when it comes to envisioning something new and seeing it through to completion. It has a habit of producing interesting and intelligent jewels that are suitable to wear for any occasion and yet never conventional. In fact, one of the words the brand's Deputy General Manager, Isabella Traglio, uses to describe pieces is "appropriate," by which she means wearable, contemporary and transitional from one environment or occasion to the next. Vhernier designers achieve this through a keen sense of ergonomics and by blending precious and unusual materials, often in one design.
Isabella Tragilo explains: "At Vhernier we pay attention to the ergonomics of each jewel to ensure they are a comfortable fit through materials and by shapes." It's true that Vhernier is characterised by minimalist design, soft curves, bold dimensions and comfortable construction, which is inspired by the brand's love of architecture, sculpture and contemporary art. Today, however, I want to discuss the brand's use of innovative materials, in this case matte black titanium, which is presented impressively in new Calla Whip and Eclisse creations.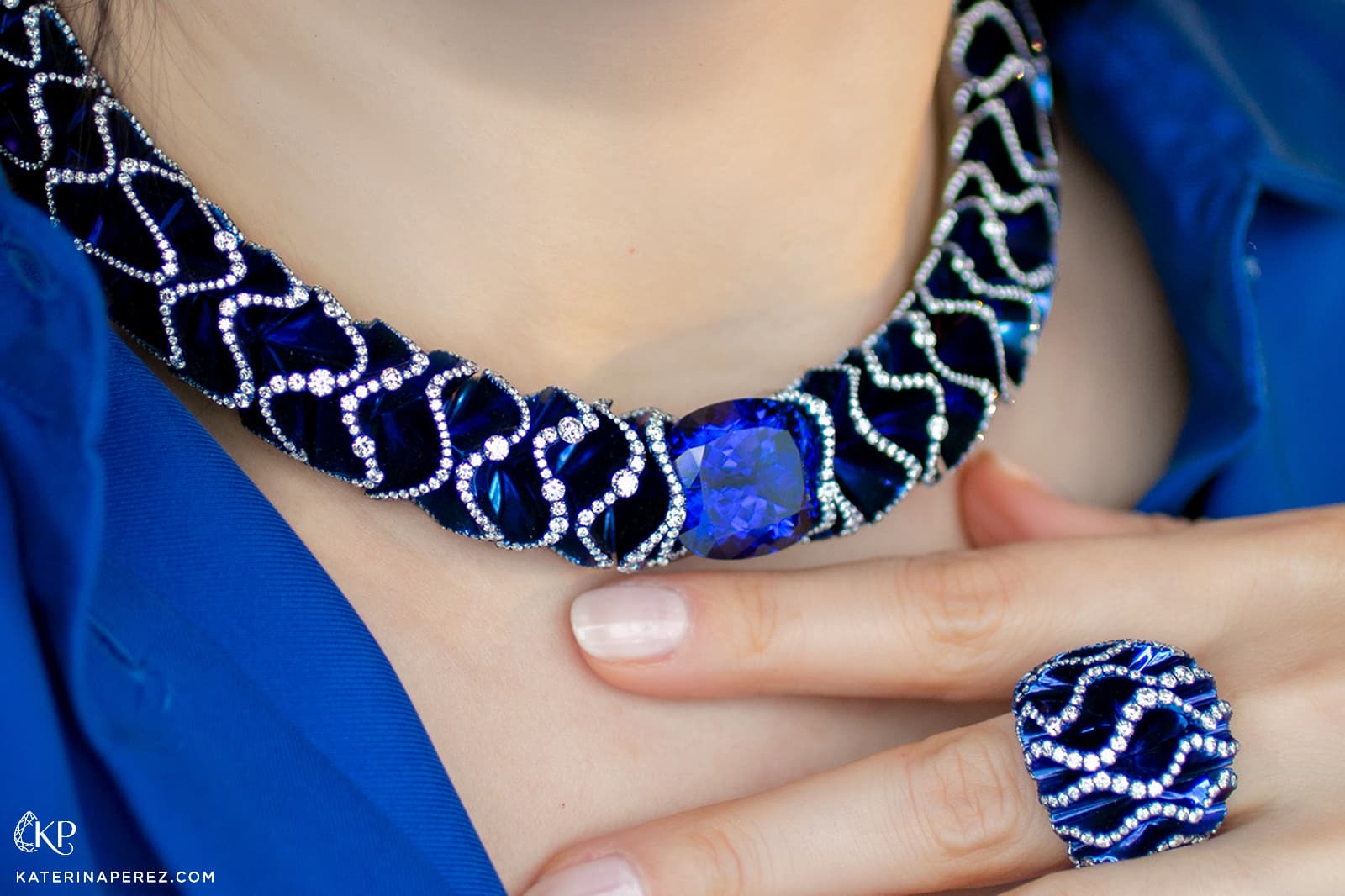 Vhernier began working with titanium 10 years ago. In 2012, it launched its first one-of-a-kind rings using this unusual material paired with brightly coloured gemstones. By 2016, the brand succeeded in creating its Blue Velvet necklace with ripples of velvety and vibrant blue titanium set with 2,262 diamonds of 14.45 carats. At every stage of its titanium journey, Vhernier has set about not simply using titanium but pushing its boundaries. The result of this, of course, is the matte black iteration – Vhernier's own alloy of the metal that can achieve an intensely dark and opaque colour instead of the more typical grey.
The monochromatic simplicity and density of the colour is both elegant and statement-making – two aspects that are often hard to capture in one design – while the benefits of titanium as a material means pieces can look robust and feel featherlight.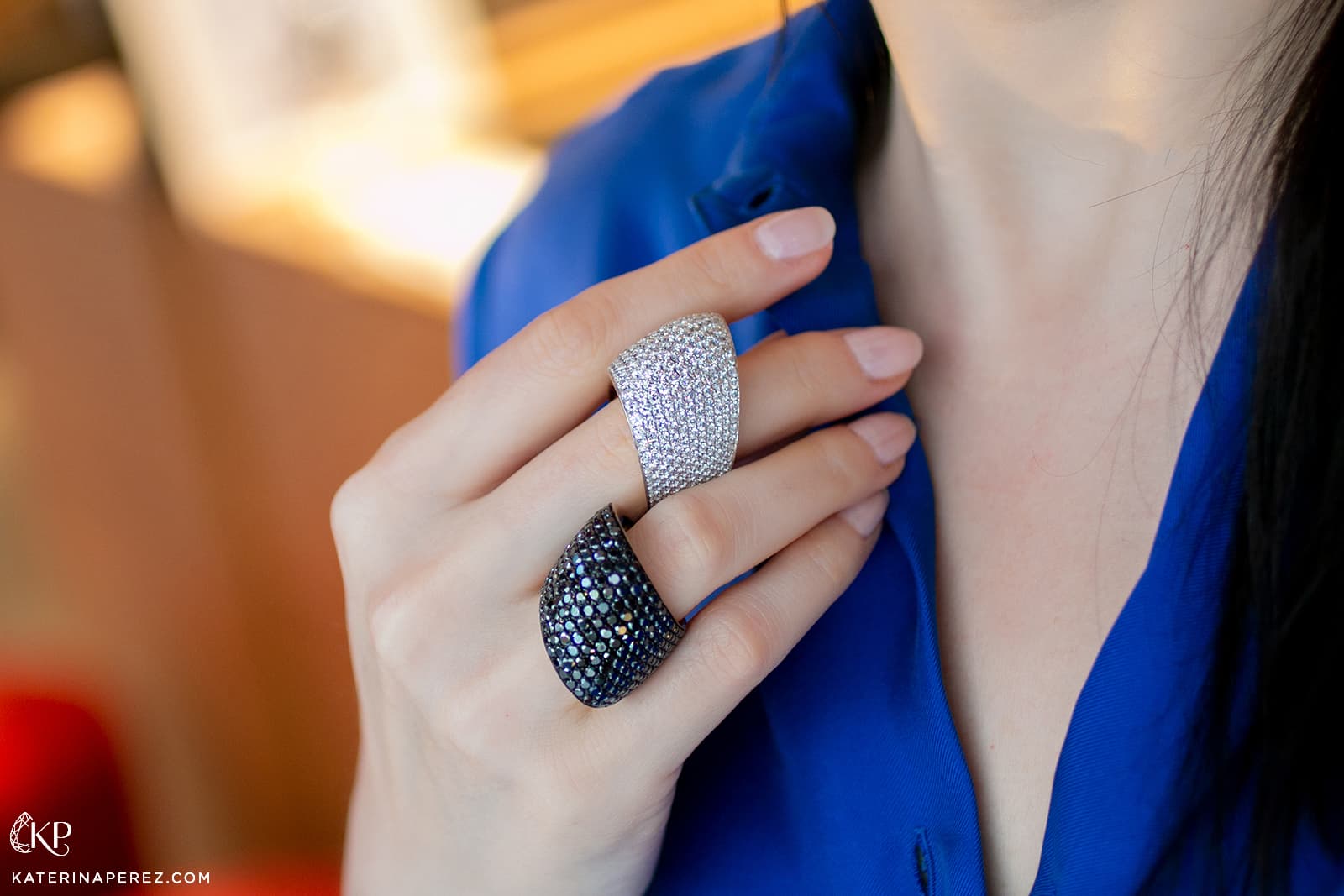 "The matte black titanium is an innovation that Vhernier has brought to the world of jewellery; it's a further expression of the brand's understated aesthetic and of its creative use of unusual materials paired with the classic precious ones," says Isabella Tragilo.
Fans of the brand will recognise the name 'Calla' as one of Vhernier's key collections, which contains pieces crafted in a variety of materials from titanium to rose gold and ebony. The new interpretations – called Calla Whip – revisit the collection's cone-shaped elements that hug the wrist and fingers in matte black titanium, diamonds and contrasting highly polished rose gold. The Calla Whip bracelet provides a contemporary twist on the wrap bracelet but, despite its three twists, the use of titanium ensures it's comfortable to wear.
There's something about the curves of the Eclisse collection that creates a sense of motion; as if pieces are not ready to end their journey around the contours of the wrist, lobes or fingers just yet. If you love this aesthetic, I would also recommend revisiting pieces in the Trottola collection too, which were injected with matte black titanium back in 2019.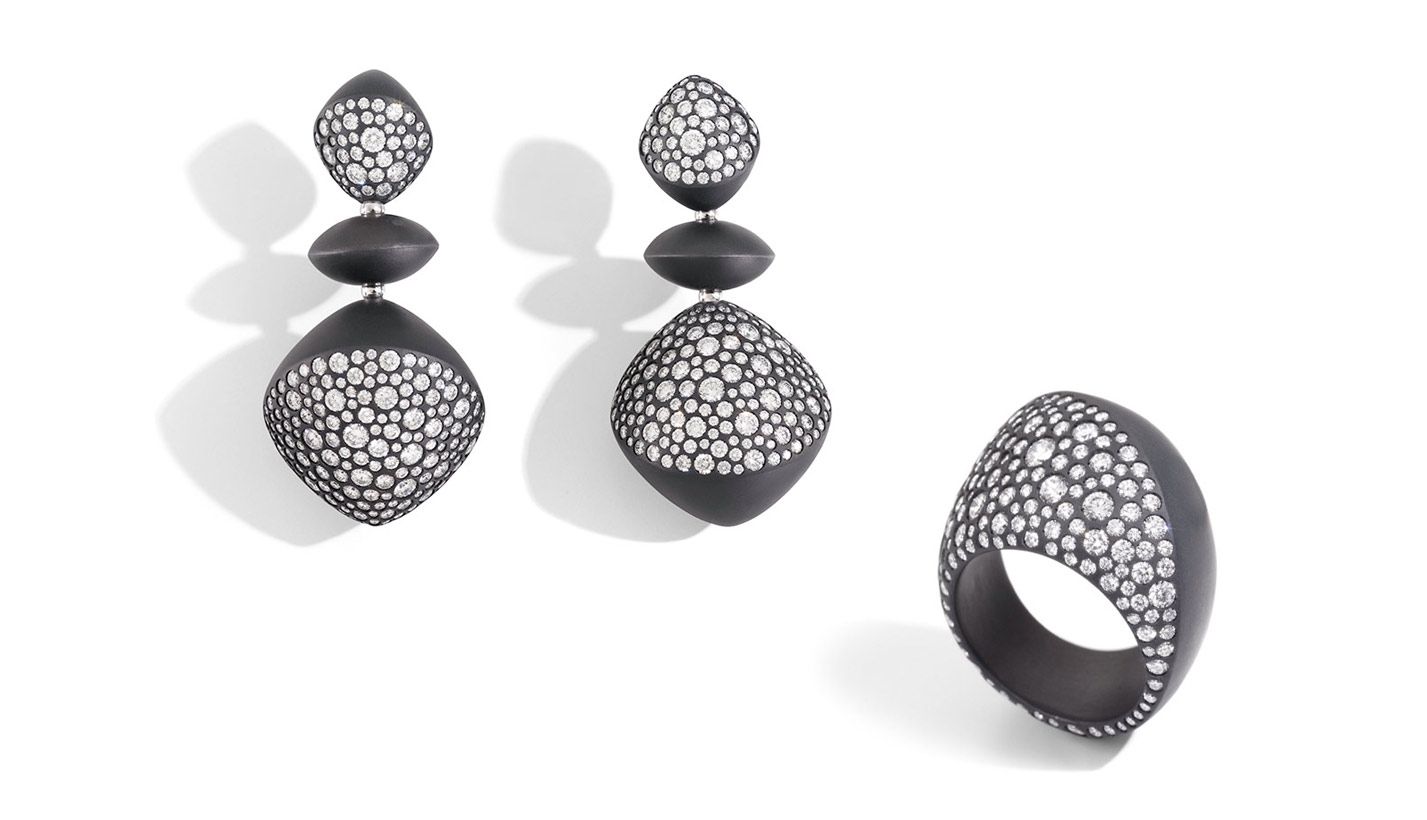 While I have your attention on materials, I would be remiss not to mention another alloy that is much-loved by Vhernier – bronze – which you can see in the Coucher du Soleil collection. Faithful to its nonconformist spirit, the bronze that Vhernier uses in this collection doesn't have the alloy's 'classic' appearance thanks to nanoceramic technology, clever contrasts with rose gold, and a dusting of pavé diamonds.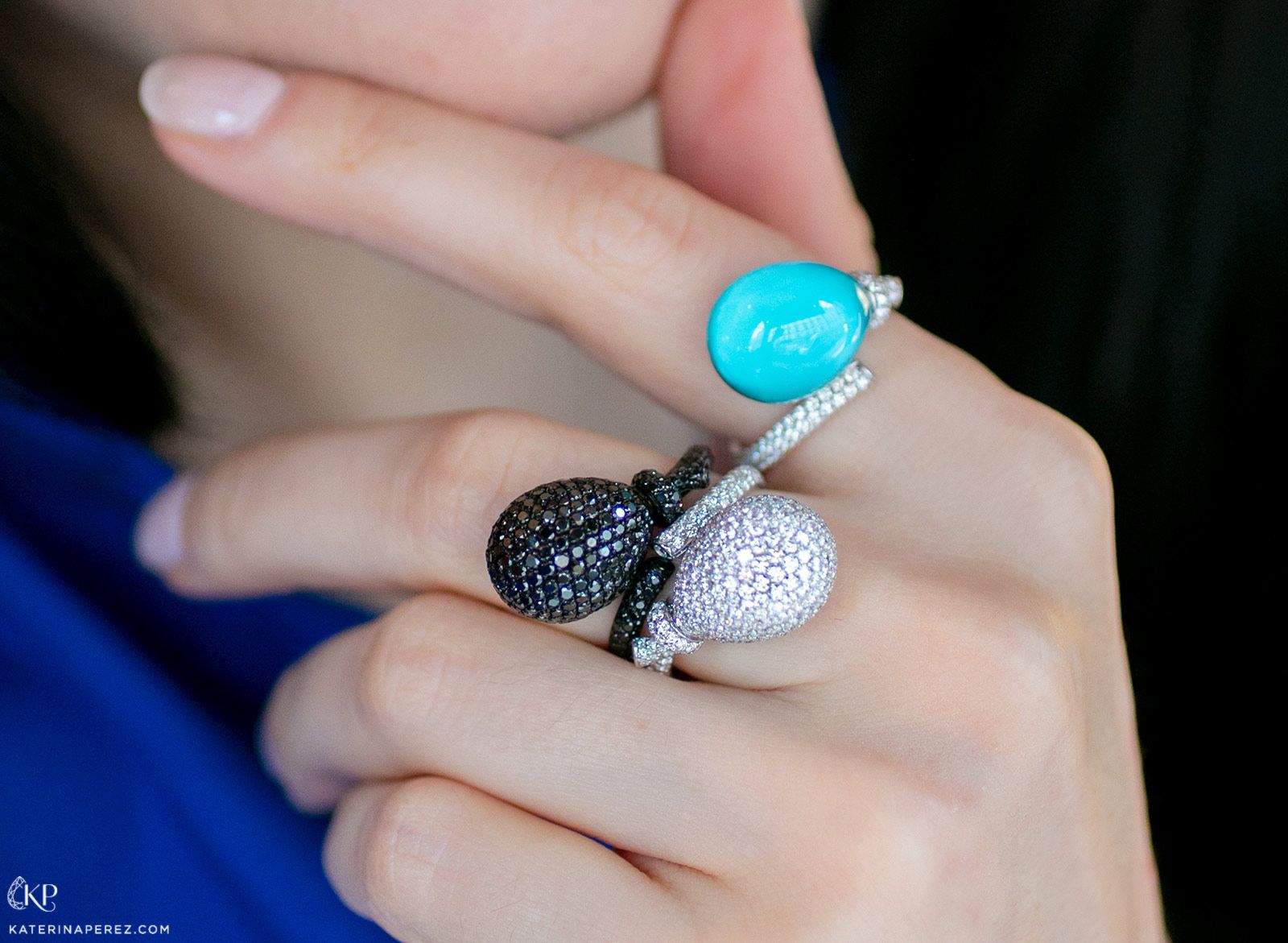 If we trace the brand's innovation even further back, there's the natural stone kogolong, ebony wood, jet and rock crystal in its jewellery archives. Rock crystal is a fundamental ingredient of Vhernier's 'Trasparenze' – a technique of superimposing a piece of rock crystal over an opaque coloured stone to create brightness, brilliance and different colours in the profile and bird's eye view of a creation. This is used to great effect in the Palloncino collection of mono ear clips, brooches and now rings that are designed to look like balloons floating through the sky.
Vhernier does not simply take unconventional materials and make them a canvas for luxurious diamonds and coloured gemstones. Instead, the material itself becomes the star of the show, bringing its own depth and dimension to a piece that must follow the brand's codes of wearability and appropriateness. It is safe to say that a Calla Whip or Eclisse creation is an appropriate addition to any significant jewellery collection!