In November 2015 at Sotheby's Geneva branch a new record was set by the 12.03 Blue Moon diamond, a Fancy Vivid Blue stone sold for $48,468,158, making it the most expensive diamond and precious stone ever sold at auction. This isn't the only record Sotheby's have held either – in November 2014 a record-breaking $32,500,000 was paid for a 9.75 carat Zoe diamond, the highest price ever paid for a blue diamond at the time. And now in April of this year there are two contenders for the crown, a pair of blue diamonds of outstanding colour and clarity and an imposing carat count.
Let's start with the De Beers Millennium Jewel 4, which prospective buyers will be able to fight over at the Magnificent Jewels and Jadeite auction in Hong Kong on 5th April. The projected price for this stone, the largest Fancy Vivid Blue oval diamond ever to go on sale at auction, is between £30,000,000 and $35,000,000.
It weighs in at 10.10 cts and is simply stunning in its beauty and sparkle (I cannot tell you how much pleasure I got from holding it in my hands!). De Beers Millennium Jewel 4 comes from a private collection in Asia, where its owner wore it in a ring, but in order to guarantee its perfect Internally Flawless purity grade (yes, it is still perfect!), it has had to be removed from its setting.
The blue stone has an interesting history to match its beauty. In 2000, to mark the Millenum, De Beers together with the Steinmetz Group presented an exceptional collection of rare and extremely valuable diamonds, the De Beers Millennium Jewels. The collection was made up of a colourless 203.04 carat diamond, the Millennium Star, and 11 simply unbelievable variously cut blue diamonds weighing a combined total of 118 carats.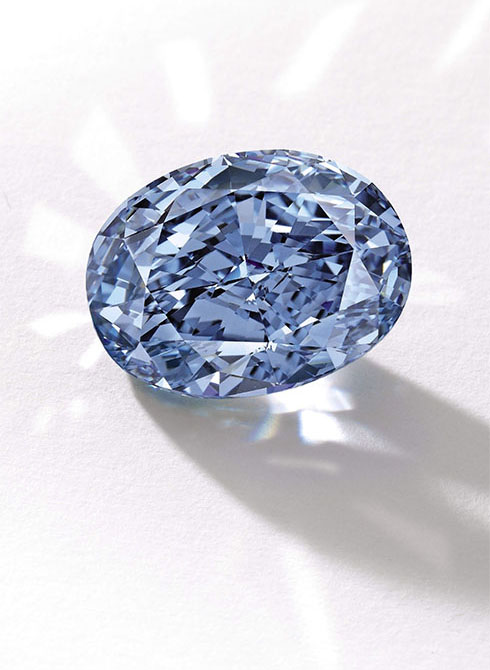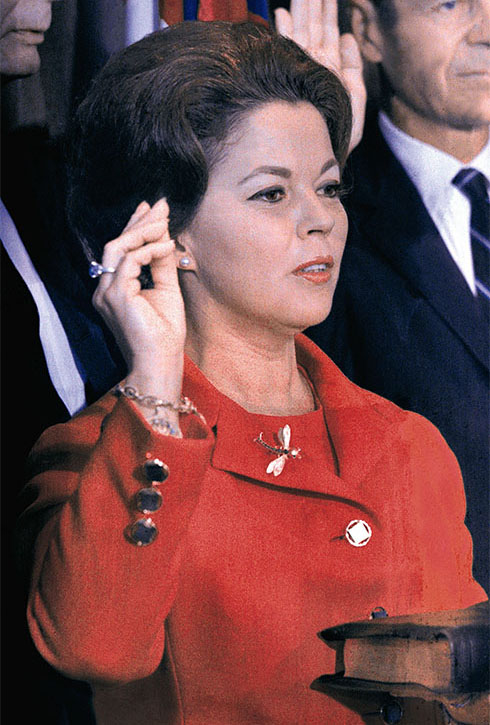 Specialists from the GIA (Gemmology Institute of America) confirmed that 9 of the stones qualified for Fancy Vivid Blue colour demarcation – one of these was the De Beers Millenium Jewel 4. It is also worth mentioning that the 12 marvellous diamonds that make up the Millennium collection came from the famous South African Cullinan mine and are marked with unique serial numbers to denote their belonging to Millennium Jewels.
Two weeks after the Hong Kong auction, on 19th April, jewellery enthusiasts will be able to bid on another blue diamond in New York, the Shirley Temple Blue Diamond. Weighing 9.54 carats, with colour category Fancy Deep Blue and VVS2 clarity, it is just shy of the De Beers Millennium Jewel 4 in terms of size, colour and purity, but its trump card is its historical significance – this stone was and still set in a ring worn throughout her life by the famous American actress and political figure, Shirley Temple. Believe it or not, when Temple's father bought the jewel for his daughter's 12th birthday, he paid just $7,210 for it – today it is predicted to go for between $25,000,000 and $30,000,000!
It was not by chance that her father picked a blue stone – Shirley's birthday coincided with the release of her film, Blue Bird. The stone was originally set in an Art Deco frame with a shank encrusted with baguette-cut diamonds which will be auctioned off in its original mount.
Frank Everett, Sales Director of the Jewellery Department at Sotheby's New York had the following to say about the upcoming auction: "We are hugely honoured to have been trusted with the sale of such a rare, exceptional quality stone. Shirley Temple helped lift America's spirits during the time of the Great Depression and served her country all her life, and this ring with its original Art Deco frame reminds us or a time when she was no less than the most famous movie star in the world."