Portraits of Porcelain is Simone's first fully Chinese-inspired collection based on the brand's principles of "Yesterday's Tale. Today's Creation. Tomorrow's Inspiration." Porcelain has been selected as a centuries-old craft with carefully guarded technologies that is valued for its beauty and strength by rulers and empires throughout history, as well as by all who love art.
"Well-made porcelain might appear translucent and eggshell-thin in the light, but it has amazing durability that endures over the centuries, like the three masterpieces that inspired our collection. This characteristic is close to the 'heart' of our collection, which is a valuable piece of jewellery meant to last a lifetime," explains Simone Ng.
So, what are these masterpieces that we're talking about? Each of the three themed lines - Paradise in Harmony, Heavenly Purity and Twelve Blossoms - is inspired by a specific piece of Qing Dynasty porcelain, famed for its historical and aesthetic significance and sold for astronomical sums at recent auctions. Let's take a closer look at them.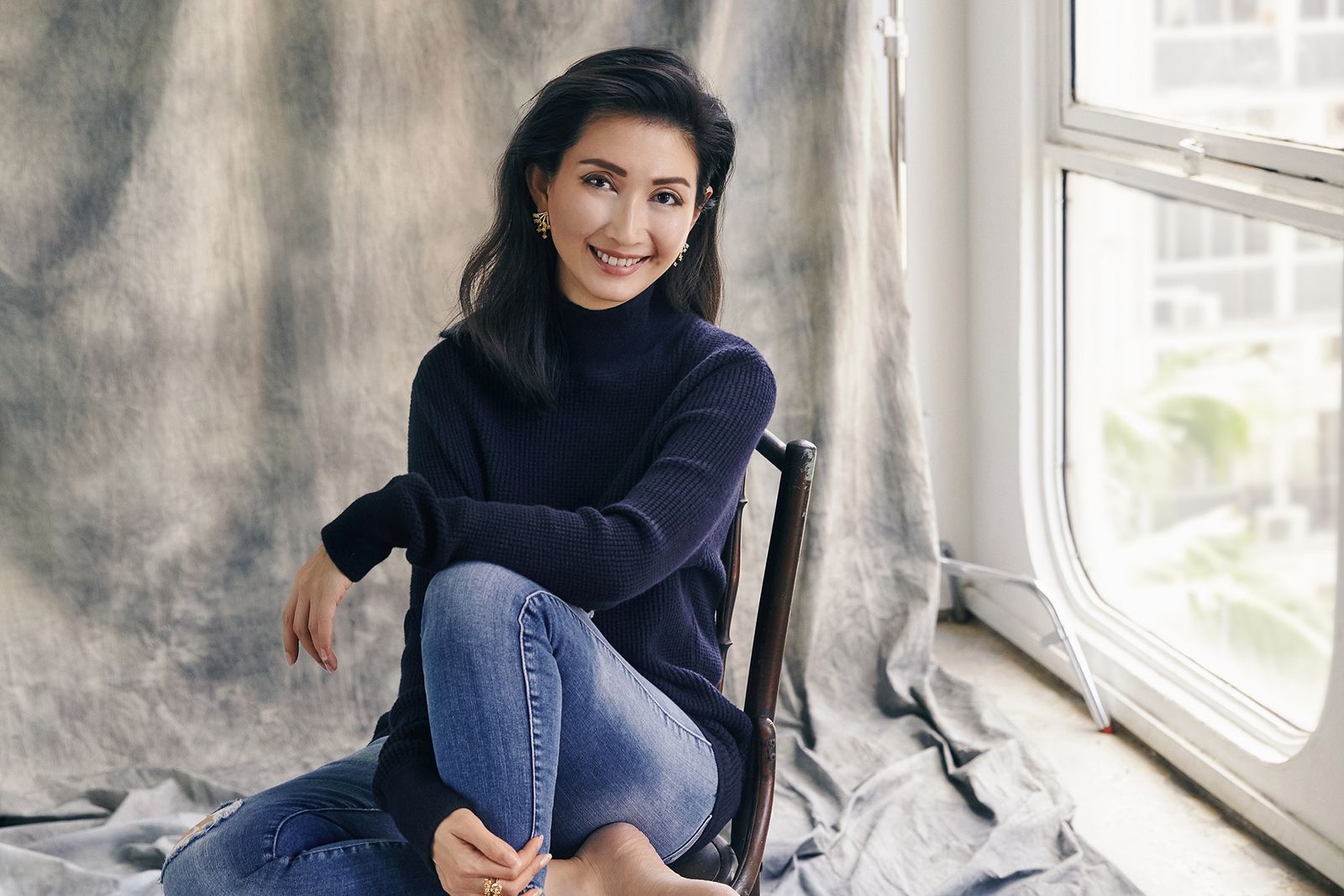 Paradise in Harmony
An exceptionally rare Qing Dynasty porcelain vase was discovered in an old shoebox in a dusty attic. Upon evaluation, the owners were stunned to learn that it was a Yangcai vase from the reign of the Qianlong Emperor and the only known example of its kind. The vase was sold for €16.2 million in 2018, setting 2 price records at once: the most expensive work sold at Sotheby's in Paris and the most expensive piece of Chinese porcelain in France.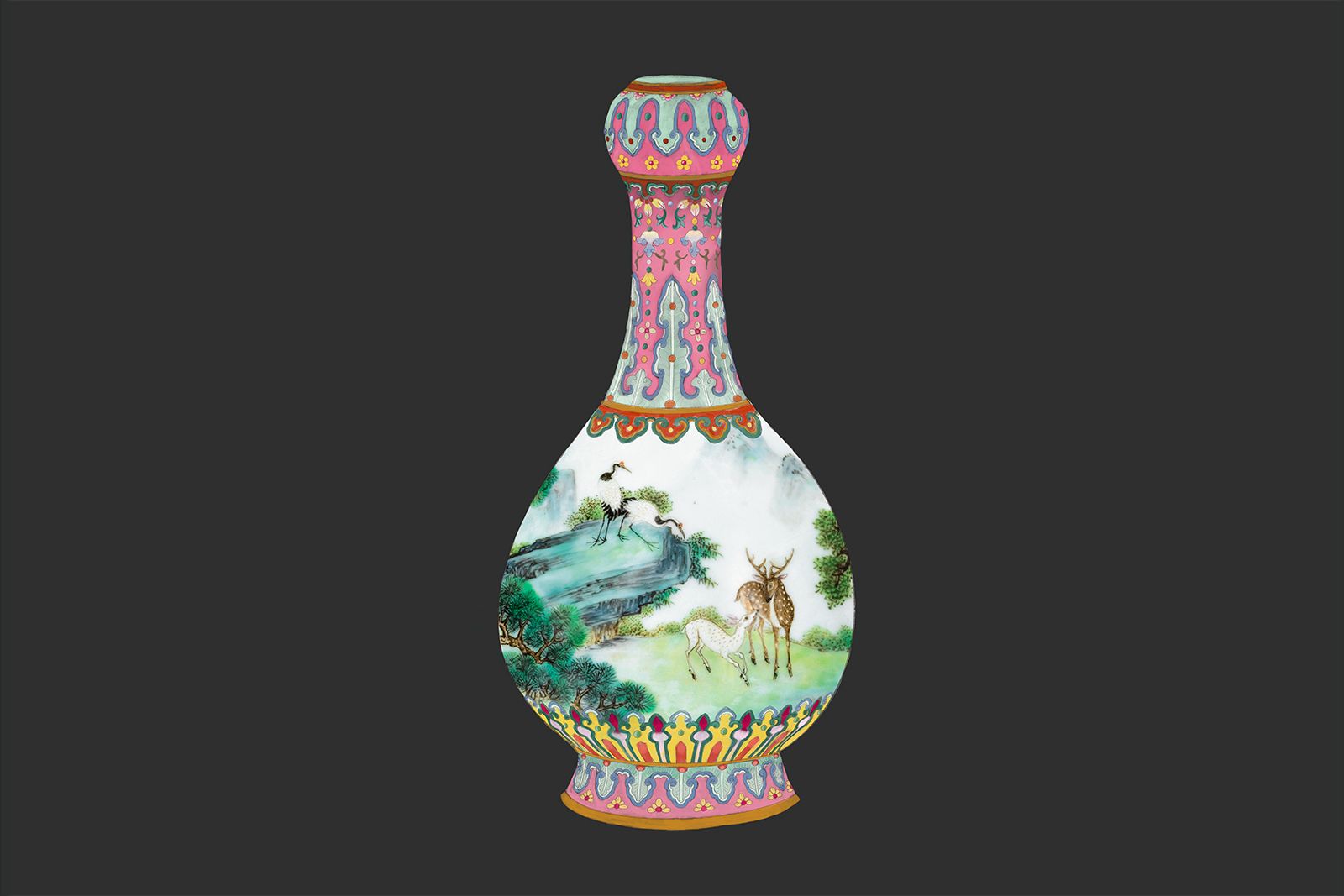 The vase is notable for its vivid depiction of cranes and deer frolicking in a garden of paradise. The same motifs can be found in the Paradise in Harmony line, whose geometry echoes the smooth curves of the vase. The colourful palette of gemstones is also reflective of Yangcai porcelain: the bright hues of blue-green tourmaline blend harmoniously with delicate shades of jade.
Heavenly Purity
In 1742, a Chinese porcelain vase commissioned by the emperor was of such great complexity that it was called a "masterpiece" in the earliest written description. Made from a single piece of porcelain, this double-walled vase combines several historical techniques with rococo floral motifs and intertwined dragons to form a mesh wall. Peek through the intricate weave of the lattice and you'll see a hidden inner vase decorated with peach motifs in traditional cobalt blue. This vase held a place of honour in the Qianqing Palace (Palace of Heavenly Purity) in the Forbidden City, where the emperor met with his most senior advisors. In 2020, the vase was sold at Sotheby's Hong Kong for HK$70.4 million.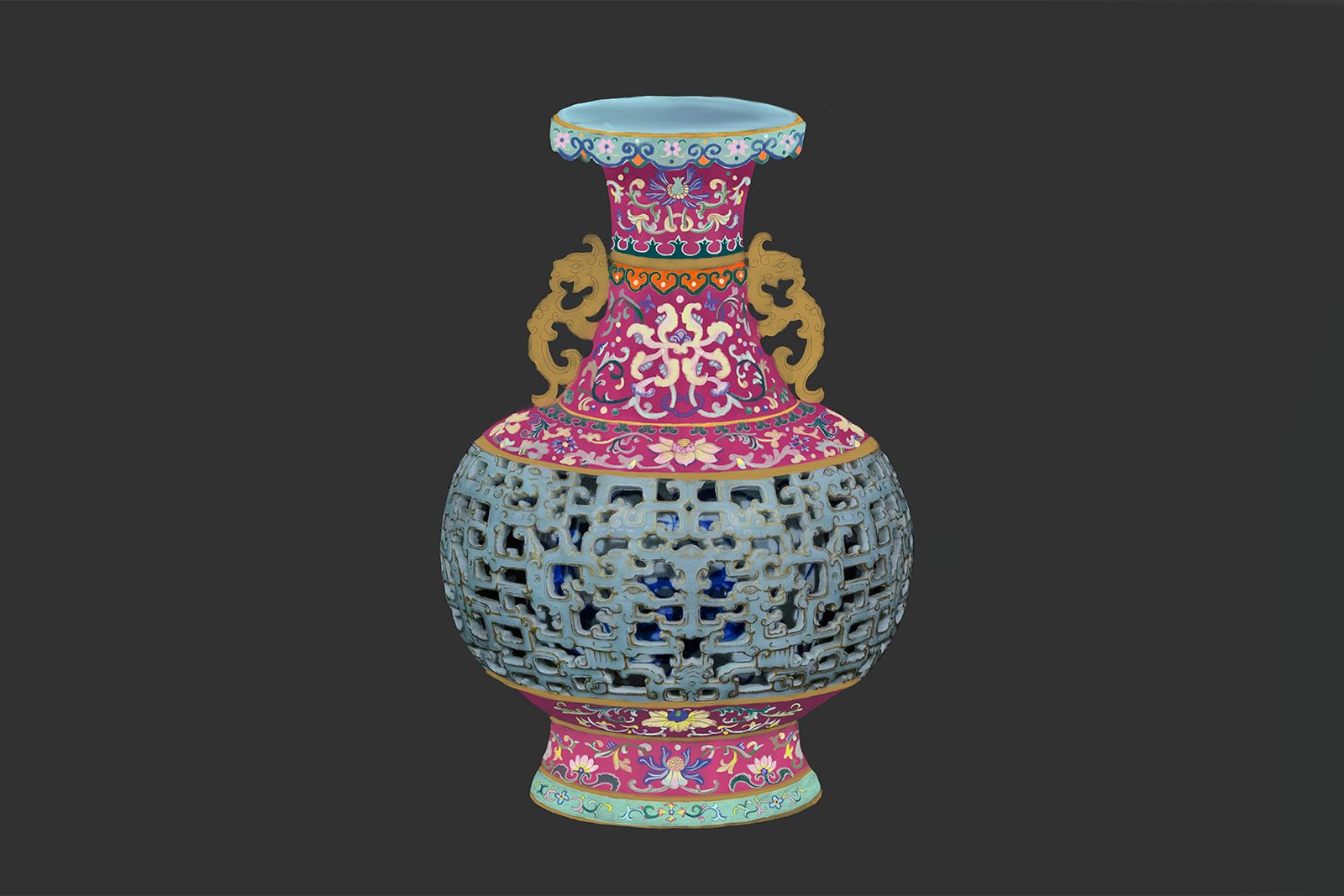 Paying homage to Heavenly Purity, Simone Jewels retained "echoes" of the secret strategies of the emperor's inner circle when designing this line, with latticework and square motifs concealing hidden details. The diamond intricacies here envelop bewitching red and pink gems, including spinels, Burmese rubies and an extremely rare untreated 9-carat pink Paraiba tourmaline. And the centrepiece of the collection, a monochromatic diamond necklace with incredible lines, celebrates the endlessly exquisite intricate weave of the lattice.
Twelve Blossoms
This sophisticated line of jewellery was inspired by a set of 12 cups created for the Kangxi Emperor in the 18th century. Each cup is decorated with one flower, designed in the Wucai style: a different flower for each lunar month, hence its poetic description as "bright moons, skilfully carved and painted with spring water". Each month's floral muse is tinted a cobalt blue that was once worth twice as much as gold and is accompanied by a seasonal couplet of Tang dynasty poetry. The set belonged to a private collector in Hong Kong who spent 20 years searching for all 12 cups. The result of her committed work was sold for HK$36.1 million at Christie's in 2018.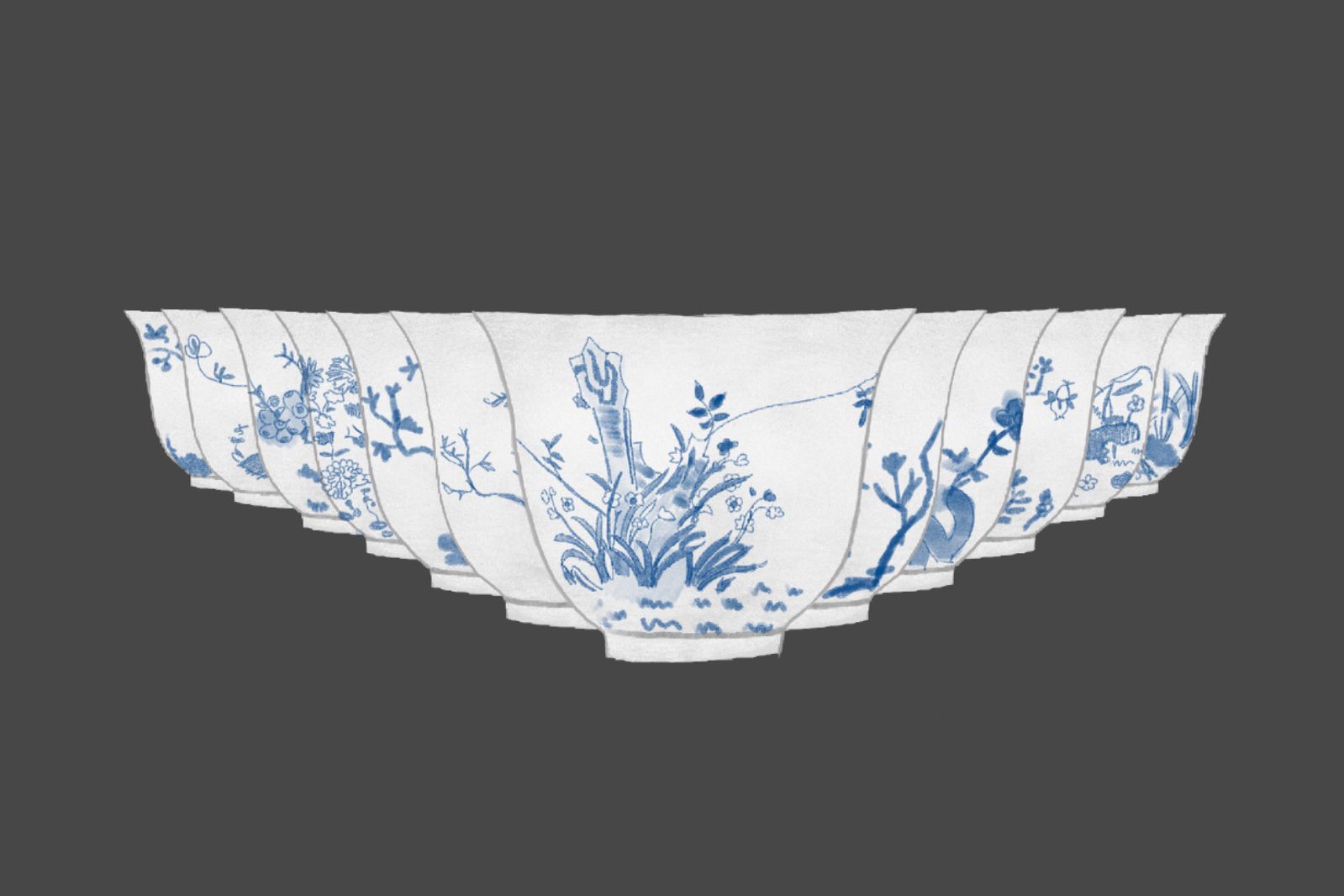 Twelve Blossoms by Simone Jewels is dedicated to this remarkable collection, featuring a variety of floral motifs in white and blue gold, as well as tanzanites, aquamarines and neon blue tourmalines. I would also like to draw your attention to some of the distinctive techniques used in this line: unique intaglios and plique-à-jour enamel, first used as a sign of respect for the elegance of fine porcelain.
You can't deny that this collection has turned out to be simply breathtaking. By skilfully intertwining different artistic styles, Simone has managed to create something unusual and expertly translate porcelain into the language of jewellery.