First, a little background about MADLY in case you haven't encountered the brand. It was founded in 2014 by Maddy Barber, whose passion for coloured gemstones has been a tonic for the diamond-centric Singaporean fine jewellery world. I have been an admirer of the brand for some time, having written about its joyful bespoke pieces and its painterly approach to colour. MADLY focuses on the 0.1% of coloured gemstones that excel in colour, quality, character, carat weight and overall charisma. Each of its gemstones, whether indicolite tourmalines, teal sapphires, moonstones, spinels, emeralds, rubies or Paraiba tourmalines, have a brightness that is indicative of the brand.
This intensity of colour and bespoke design style will be displayed at The Munich Show in Germany from September 30 to October 2, 2022. This annual event is Europe's largest trade and public fair for natural treasures and is the ideal location for MADLY to introduce itself to a contingent of collectors and private clients away from its home in Singapore. And speaking of its home in Singapore, we must mention the "Brand Experience Centre (BEC)" that MADLY opened on Ann Siang Road earlier this year, which is supported by the Singapore Tourism Board. Think of it as an elevated and amplified concept store experience that focuses on the journey of a bespoke jewel from mine to a finished piece.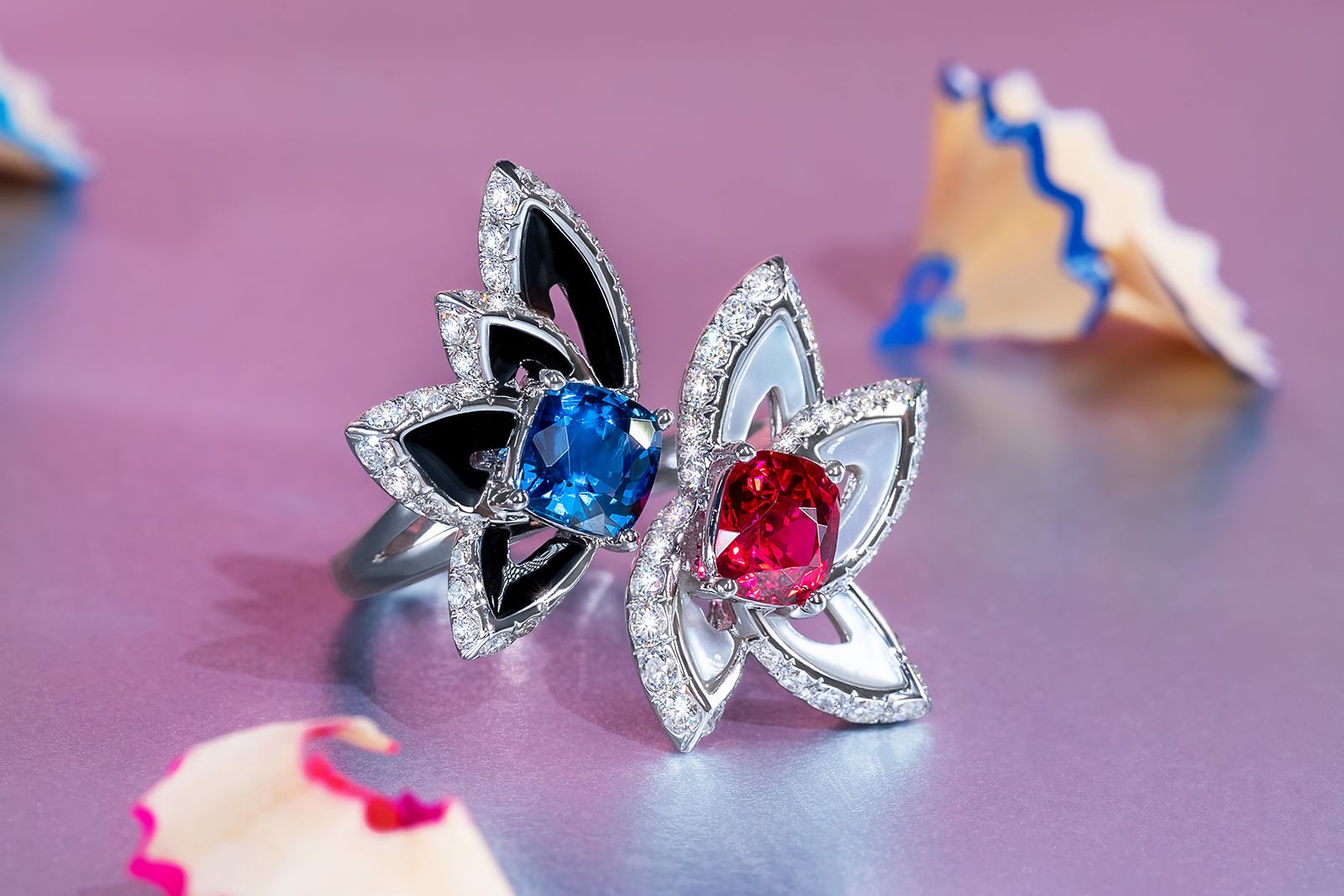 Within the space, customers can watch how a rough gemstone is shaped and polished before sitting with a designer and participating in the creative process. The BEC is designed in such a way as to offer clients a guided tour; upon entry, they're drawn to the "Straight from the Source" feature wall and transported to the mines of Tanzania and Sri Lanka, where MADLY has its own local sourcing offices. Visitors can then touch rough sapphire and tourmaline specimens and see a hologram of a stone being chiselled to perfection by a fairy… I know I've never seen anything like that before!
"The Brand Experience Centre plays such an important role in Singapore's jewellery scene by influencing how we appreciate coloured gemstones. Exposing the 'unglamorous' side of fine jewellery allows us to truly appreciate the beauty of Mother Nature and the hard work, creativity and artistry that Man uses to unlock each jewel's potential," Maddy Barber, Founder, MADLY.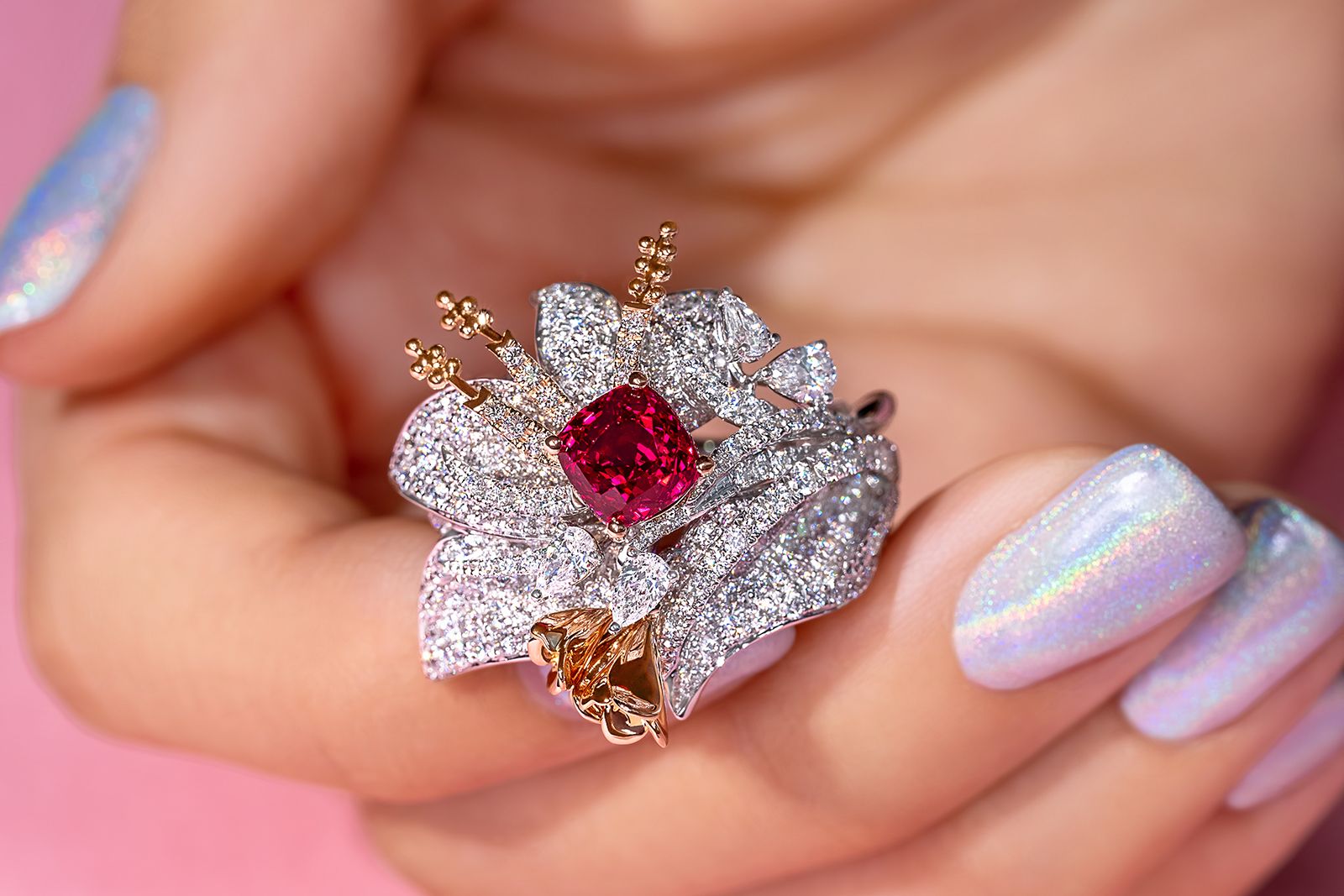 Another area of the space is described as the "Rough to Cut" gem wall, featuring sapphires, rubies, emeralds, spinels, tanzanites, garnets, tourmalines and topazes, so customers can feel what colours they are drawn to. The wall also includes colour-change gems and specimens that display chatoyancy and asterism. Distilling the essence of the BEC into a travelling exhibition concept space isn't easy, but MADLY has risen to the challenge for The Munich Show. Its distilled BEC will emphasise the bespoke process by allowing two designers to sketch jewels live and on the spot for visitors. You'll also feel the same warm welcome and sense of luxury that the Singapore BEC offers, just in a more condensed space.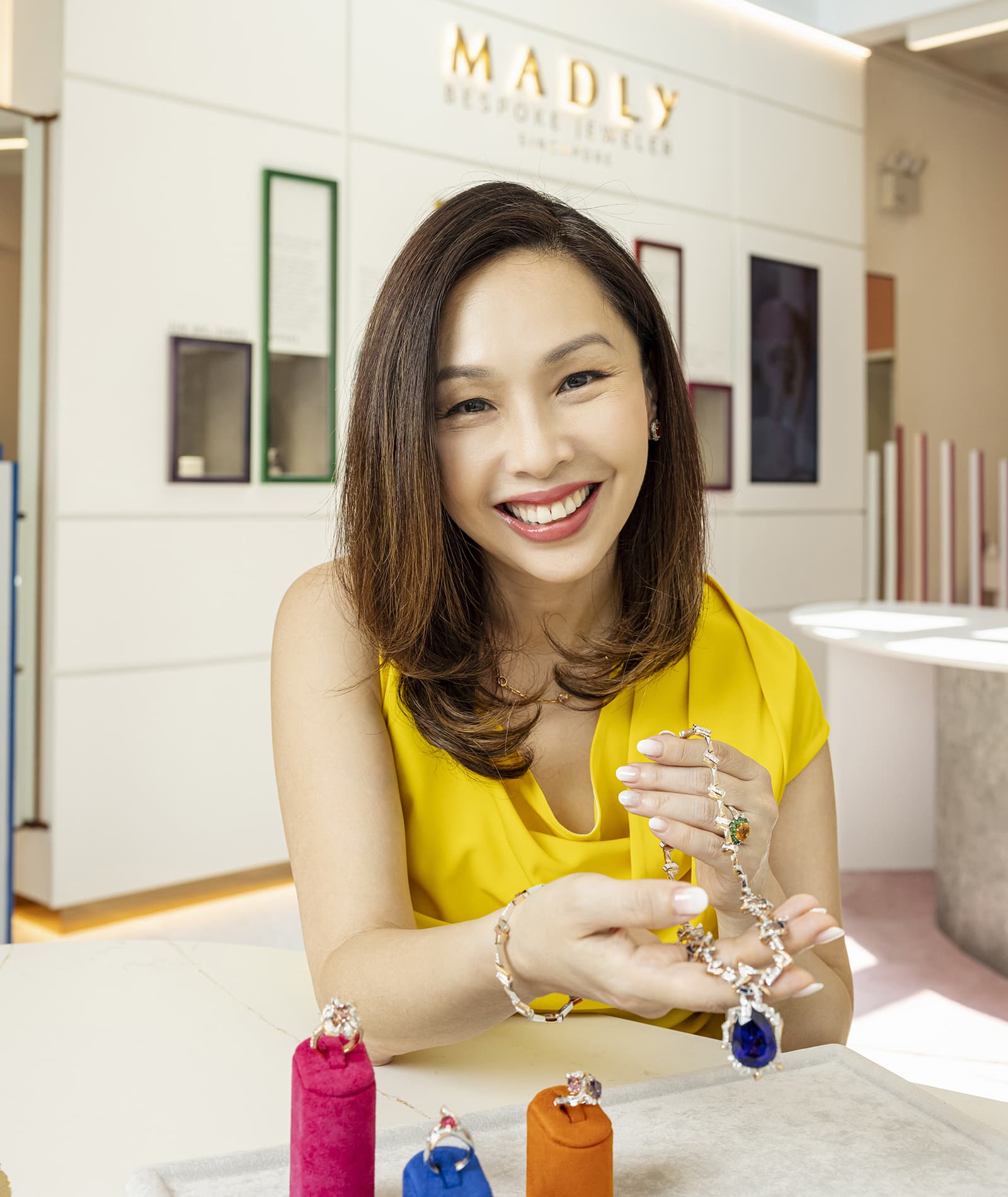 Elsewhere, MADLY will use The Munich Show as a launchpad for its debut Level Up collection, representing its first foray into high jewellery collections rather than purely bespoke jewels. The range is described as a "grand celebration of all the overlooked milestones, for all the glass ceilings smashed, for every lady who's made hard choices to get to where they want to be". According to a statement by the brand: "We've spent eight years telling your story, your joys and your aspirations. We're not stopping anytime soon, but it's finally time for us to take stock of how far we've come and design something that's completely 'us'. Unexpected colour combinations, expert layering of gemstones, two-toned gold work and an effortlessly cool demeanour."
For example, the Madly Necklace from the collection is set with a 40.66-carat tanzanite, surrounded by diamonds and custom-cut blue sapphires. The pear-shaped tanzanite was sourced from a 120-carat rough that was cut in-house and is now the centrepiece of the Level Up collection. Other pieces you might see in Germany are the Modular earrings, including the Monochrome grey spinel earrings and the Lightning blue tourmalines earring. Both transform to "suit your styling needs day or night". Next, there's the MADLY take on the toi et moi ring set with a peachy pink Malaia garnet and a periwinkle blue tanzanite, edged in diamonds and set in soft rose gold. The quirkily named "I'mPEARfection" ring is another piece travelling to Munich, set with a neon hot pink Mahenge spinel, which matches perfectly with its hot pink spinel and diamond bracelet.
It will be fascinating to see how MADLY presents a travelling version of its Brand Experience Centre at The Munich Show later this month. However, even without its usual experimental retail features, you will no doubt be seduced by the colour and creativity of its jewels. I can't wait to see the new collection first-hand, which is hopefully a sign of more beautiful things to come.