When the Hakimian family get in touch and ask you to be one of the first visitors to their brand's new London flagship boutique, you get on a plane (or the Eurostar, in my case)! So it was a pleasure to be invited to witness the latest jewel in Yoko London's pearl crown, located on Sloane Street in the Royal Borough of Kensington and Chelsea. It's a fantastic location on a popular shopping street that links Sloane Square and the King's Road to Knightsbridge, where you'll find Harrods department store.
The boutique is situated in a building from the 1890s, which adds to the grandeur of the façade and elevates the sense of luxury. Once you step inside, there are more than 4,000 square feet of space, including an upper floor, making Yoko London's flagship one of the largest pearl jewellery stores in the world.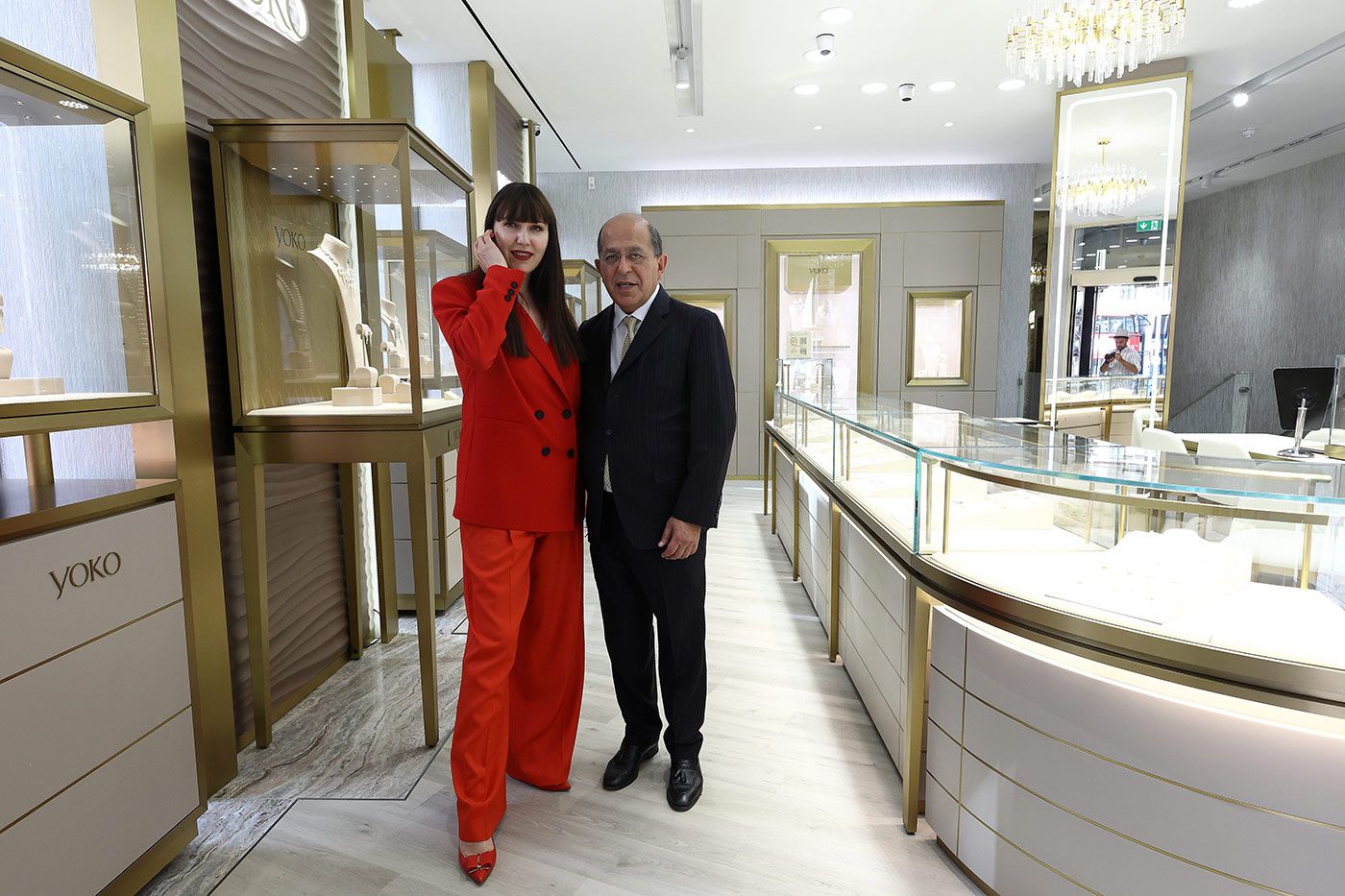 And this is quite an achievement considering the brand's relative youthfulness in the world of High Jewellery. It was founded in 1973 by Michael Hakimian, and 49 years later, it remains a family business with three generations contributing to its success. I got to meet all of them at the event; it was a true family soirée with several of their best clients celebrating the new boutique... plus, Michael's youngest daughter's birthday was on the same day!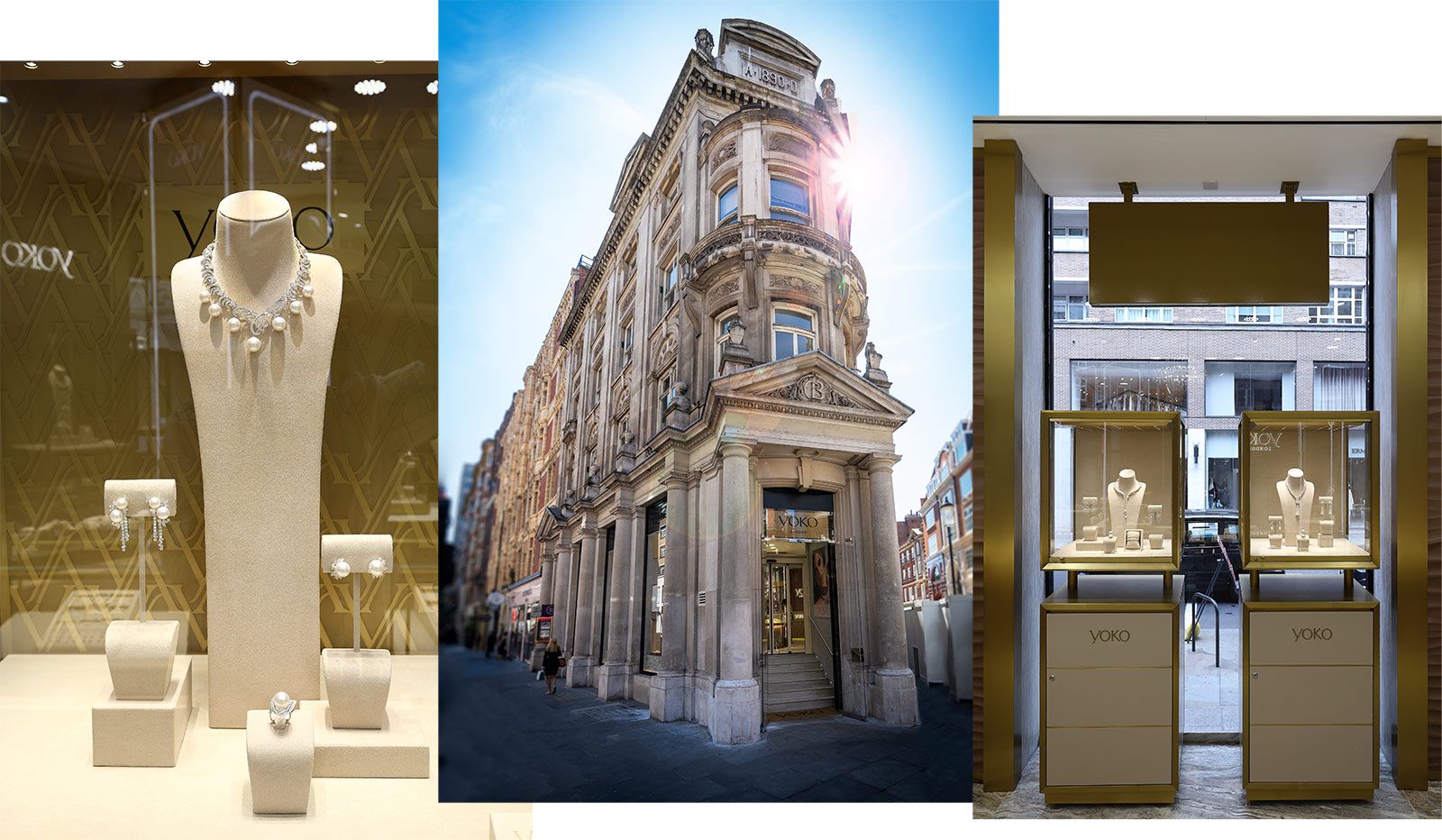 If you didn't know yet, the Yoko London team works with 13 different pearl farms around the globe to source and select the finest and most unusual pearls on the market. They're particularly interested in rare colours and exceptional sizes, which is why some of its pieces can take months, if not years, to come to fruition. Matching sets, like earrings and graduated pearl necklaces, can take many years to complete if a nuanced shade or striking size is chosen in a design's early stages.
Fortunately, you can now see the results of the meticulous work and patience in the new flagship store! There was a significant pink pearl strand, a spectacular necklace with three strands of graduating golden pearls, a few designs with Tahitian pearls and, of course, a wealth of spectacular white South Sea pearls on display. There are areas dedicated to the brand's core collections and masterpieces and VIP areas on different levels that can offer more privacy for bespoke commissions or significant purchases. There were several new masterpieces on display lavishly embellished with diamonds; two of them were chokers with removable pearls. These transformable designs were conceived when loyal clients expressed the desire to have more diamond jewellery in their collections, and removable pearls allow them versatility in how they wear their jewellery.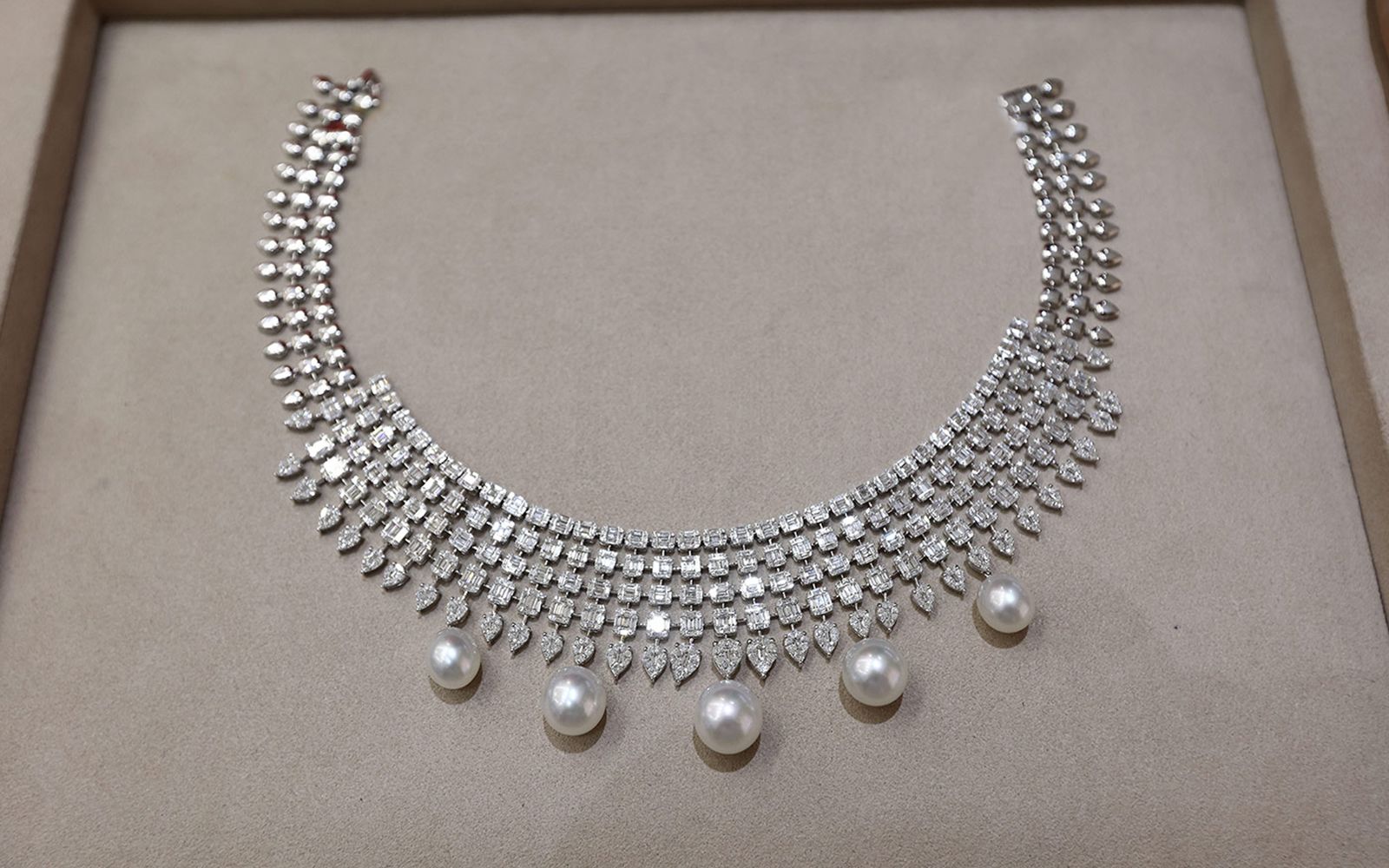 During my visit, I was especially impressed with the "contemporary opulence" of the interior, which is how Yoko London describes the store's aesthetic. It's sleek, streamlined and modern, but with lots of gold accents that make the space feel warm and inviting. I especially like the entranceway and the short flight of stairs that almost feels like you're leaving London and entering another world where pearls are the order of the day, every day!
And speaking of bespoke commissions, the new flagship will serve as a "pearl atelier," where the brand's experts will liaise with clients on one-of-a-kind pieces. In these moments, customers can browse Yoko London's inventory of loose pearls and strands to turn their idea for the ultimate pearl jewel into a reality. I can only imagine how appreciated this would be by a true pearl connoisseur, especially someone whose tastes align with Yoko London's contemporary style.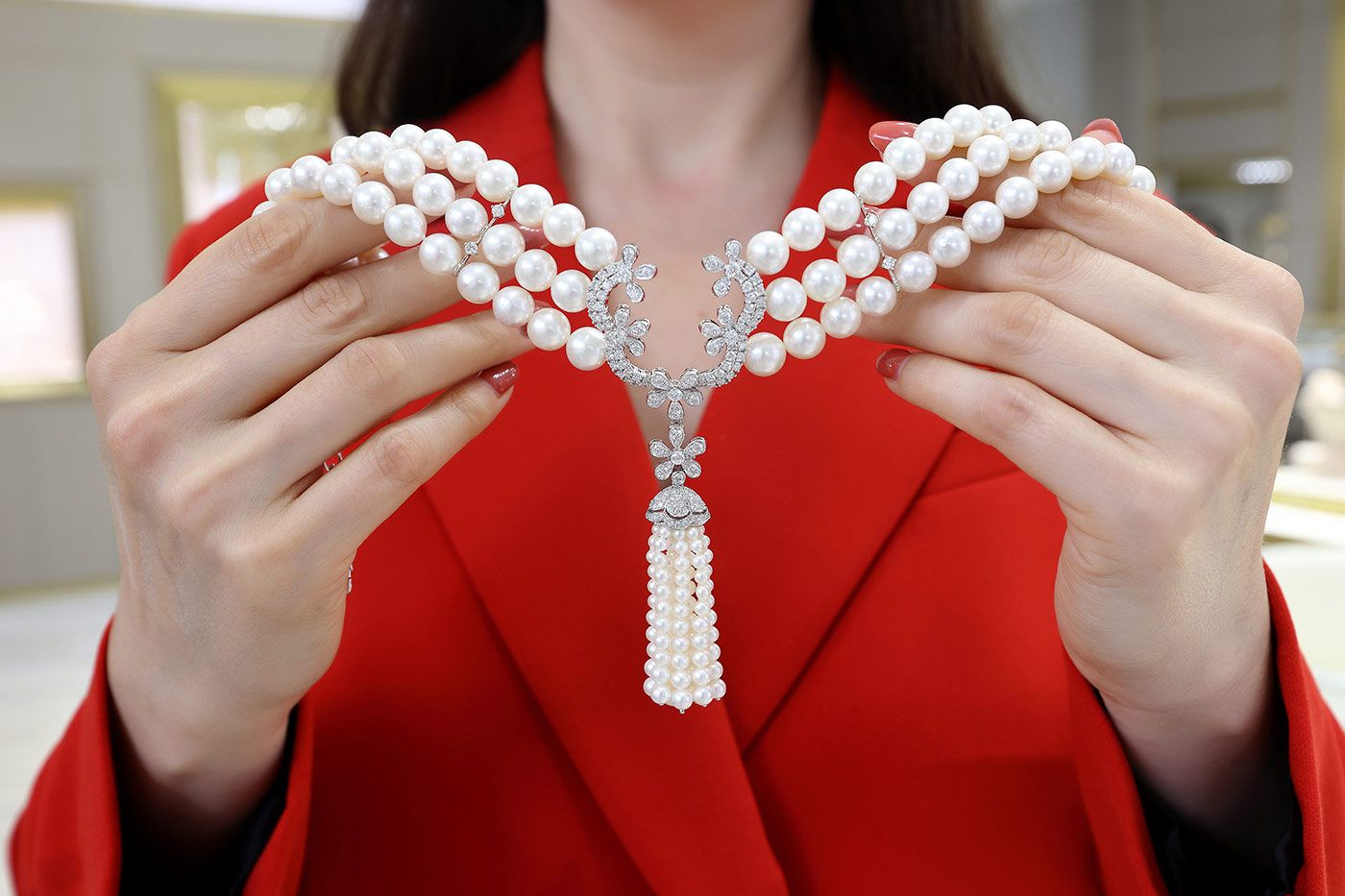 If you want to step into a world where pearls are given their chance to shine, start on Sloane Street. Yoko London's flagship has all the drama you'd expect from a thriving contemporary jewellery brand, and rumour has it more is to come. Although I can't confirm anything here, my conversations with the Hakimian family during my visit suggest collaborations and trunk shows could be on the card in the future. I will be following the journey closely.
The Yoko London flagship store is located at 6 Sloane Street, SW1X 9LF, and will be open from 10:30 am to 6:30 pm Monday through Saturday and 12 pm to 6 pm on Sunday. You can also follow Yoko London on Instagram @yokolondonpearls