Look beyond the cardinal gems – rubies, sapphires and emeralds – and a whole rainbow of colours is revealed, from the palest pastel tones to gems that smoulder with intensity. Chaumet's gorgeous Lux ring, from the new Perspectives high jewellery collection, bursts with the kind of colours that epitomise the holidays: angel-skin coral, aquamarines, orange topazes and turquoise. Other gemstones that go hand in hand with the season are fresh green peridots, sunshine-bright citrines and the whole spectrum of sapphires and tourmalines, which look even more summery when set together in clusters.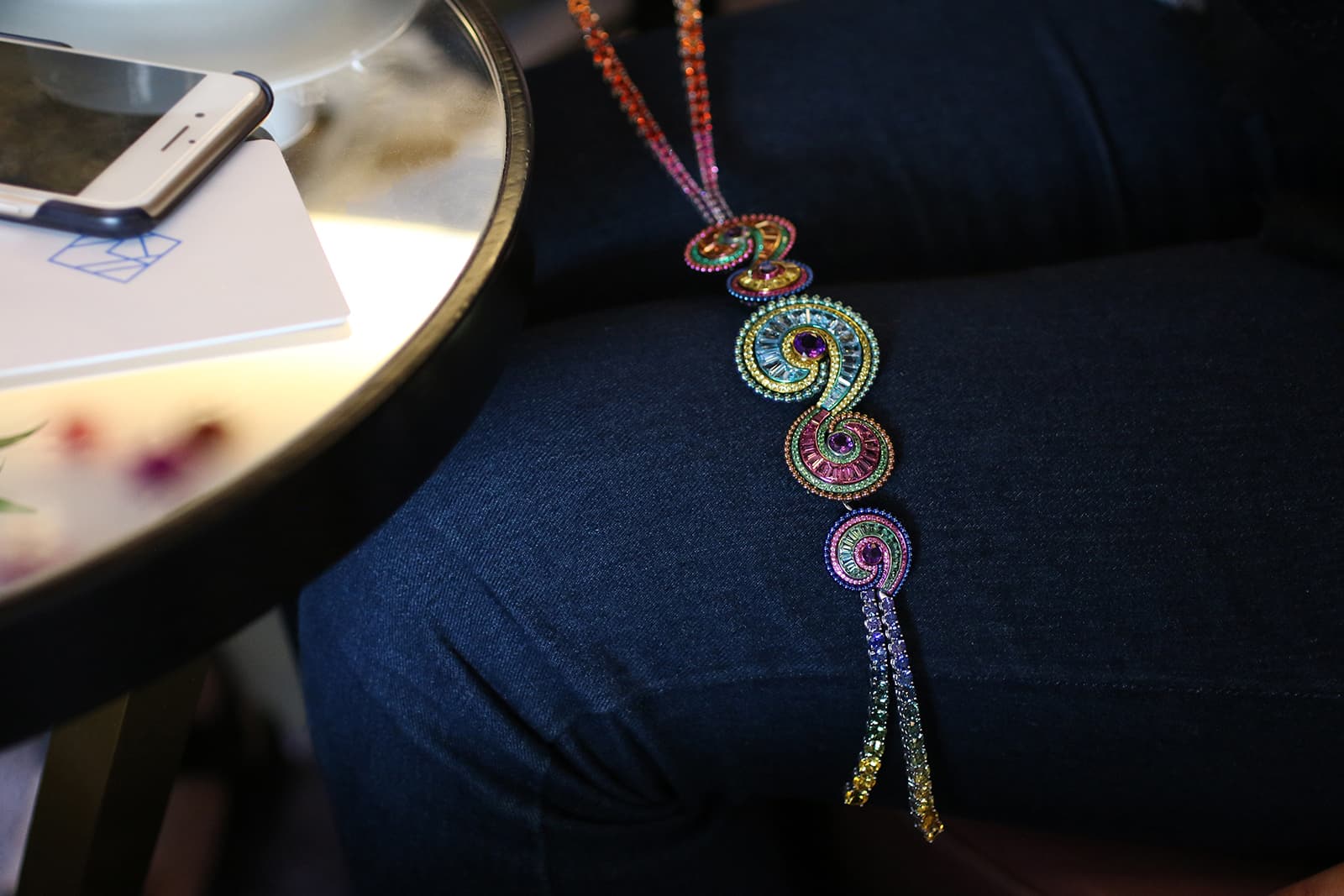 With its vibrant tropical-blue hue, turquoise has long been regarded as the summer stone, yet other hardstones are particularly well suited to the hottest of days. Flecked with gold, lapis lazuli is a stunning stone reminiscent of the clearest of skies on a summer's night, while the colours that swim within opals are ignited by sunlight. I promise you will fall in love with opals all over again when you see how brightly they glow with the sun's rays beaming down on them.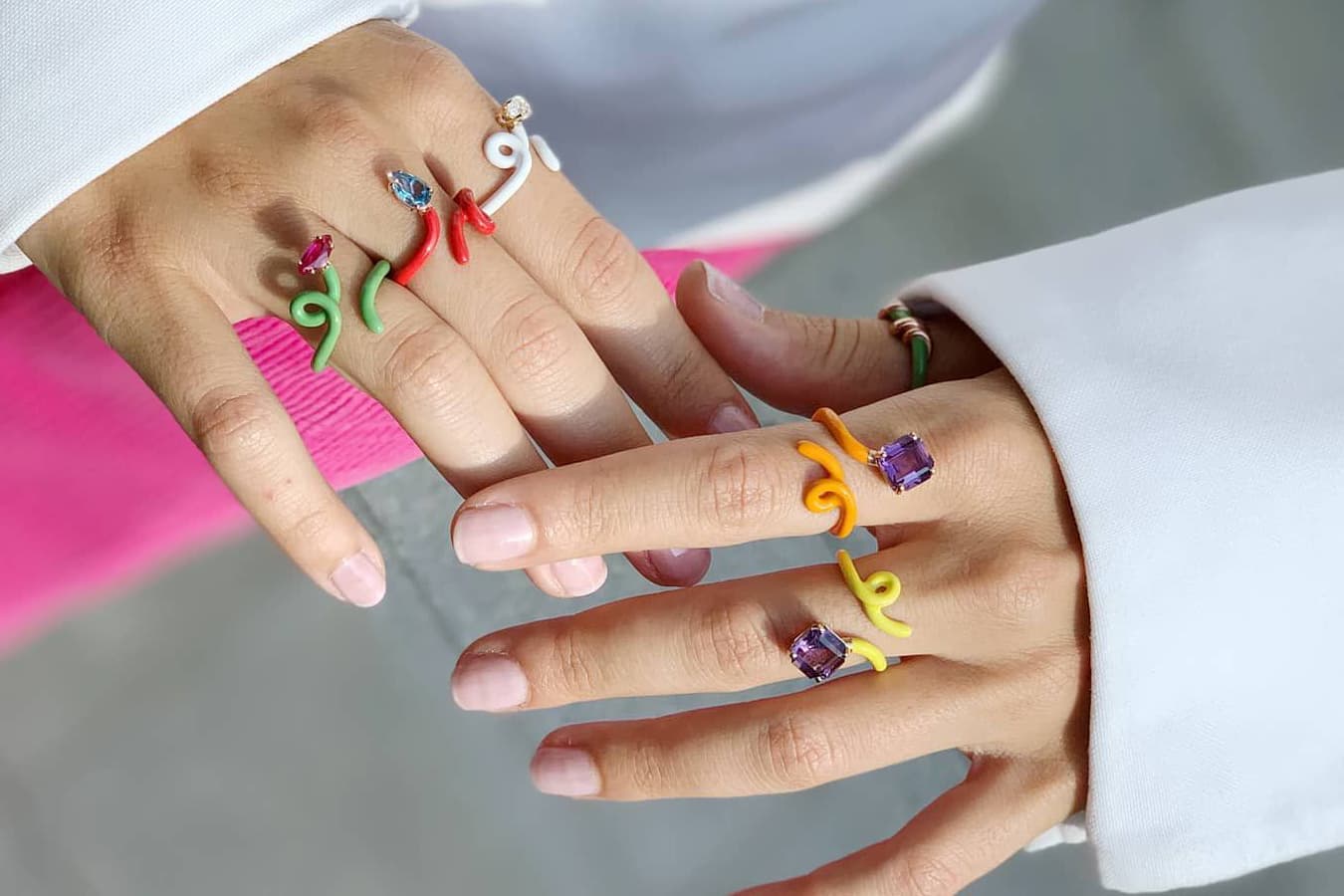 The trend for wearing graduated gems in a mix of colourful hues has become a classic summer look. Go bold with Pomellato's spectacular necklace from the new high jewellery collection La Gioia or mirror the colours of the sunset in Ana Khouri's multi-coloured sapphire Maia ring. For a more subtle flow of colour from one stone to the next, there is Noor Fares' exquisite Vishuddha pendant. By graduating pink, blue and lavender sapphires, she has created the prettiest confection of colours, which frame two wonderfully summery stones: a carved lapis lazuli and a rainbow moonstone.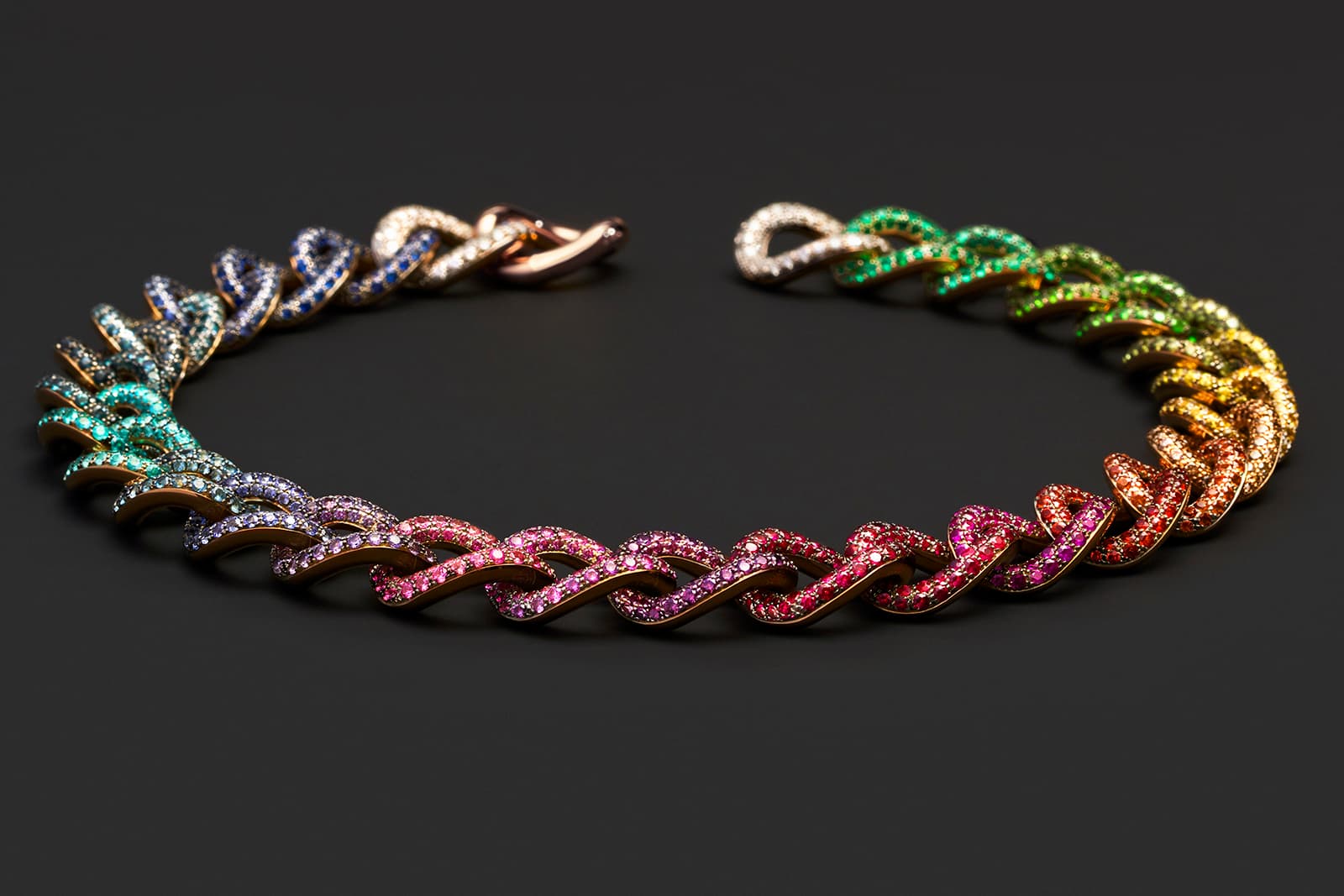 We hope you feel inspired to explore the wonderful world of colour that brings much joy to the world of jewellery, and to us at Katerina Perez. And remember, when summer is over and the tan has faded, don't retire your jewels until next year because coloured gemstones are the perfect antidote to the cold winter months. Slip these jewels on at any time of the year and you will be wrapped in warmth as you are transported back to the hazy days of summer.