Kate Moss' relationship with Messika began in 2019 when she participated in an advertising campaign for the French jewellery brand alongside Joan Smalls and Sylvia Hoeks. The creative development of the collection began with a look at the style icon's own jewellery, which she began collecting right at the start of her modelling career, aged just 14.
Imagine the scale of the famous supermodel's collection, which travelled with her wherever she went: all kinds of pieces, from those for the beach to creations worn on the red carpet and the catwalk. Kate's taste for jewellery is also very eclectic, from Victorian and Art Deco to mid-century vintage designs. Kate actually made her first significant purchase from Pennisi, a vintage jewellery dealer in Milan known only within closed circles.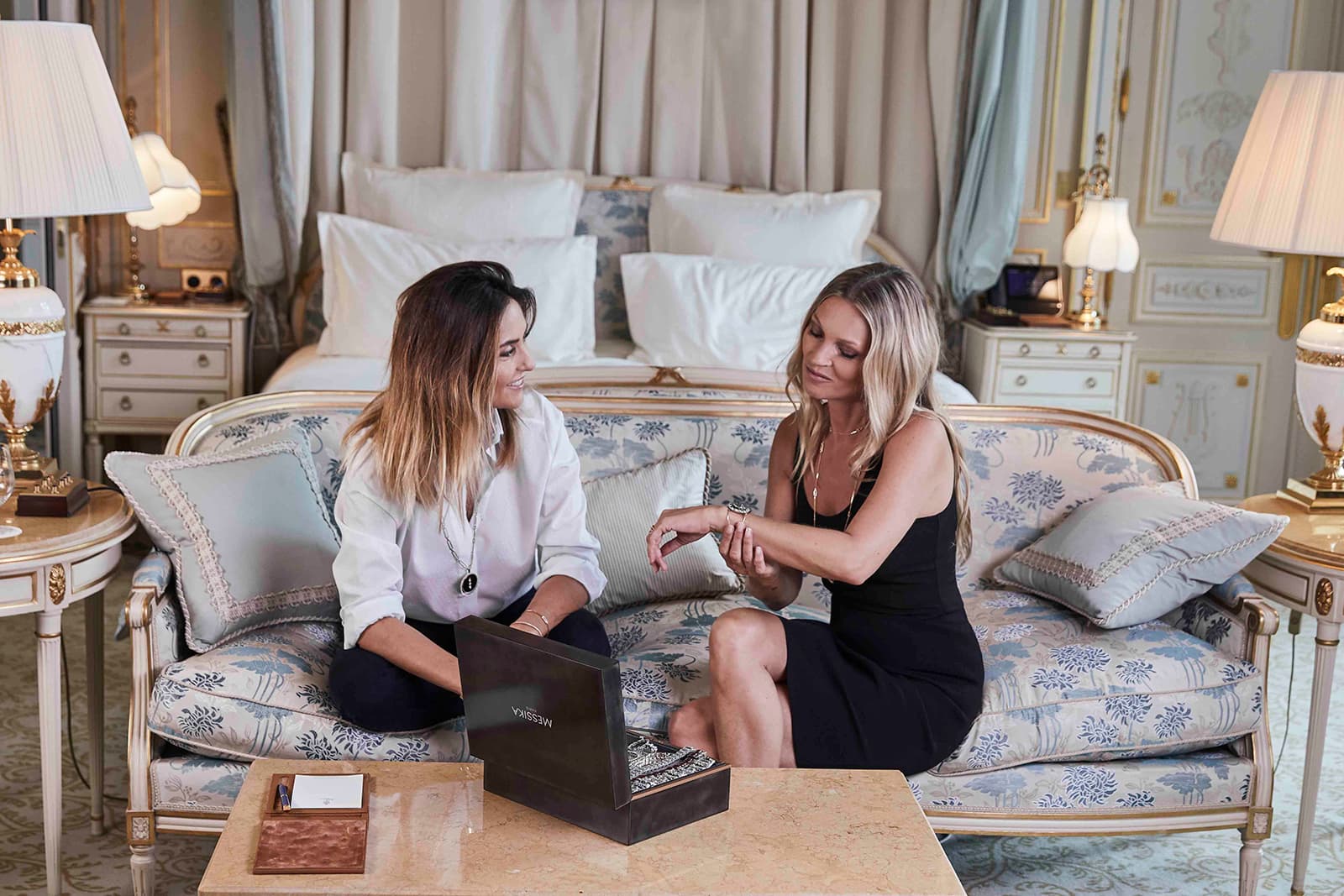 The Messika by Kate Moss High Jewellery Couture collection is incredibly versatile: any jewel from this collection of about 70 pieces, divided into 11 thematic parts, can be worn anytime, anywhere. Every piece is not only valuable but also fashionable. Trendy ear cuffs, mismatched earrings, chokers and long sautoirs are accompanied by diamond accessories: ankle bracelets, hat brooches, hair jewellery, an earring with a nose chain.
If you are familiar with the previous collections of the French brand, you will immediately notice one colourful innovation. Respecting Kate's love for bright colours, Valérie has expanded her diamond "palette" with ornamental stones: mysterious malachite, playful turquoise and shimmering mother-of-pearl. These gems have never before been included in Messika's collections, although, since semi-precious stones have begun to appear regularly in the collections of other famous jewellery brands. They feature in luxurious necklaces with pear-shaped diamonds, bracelets, XXL earrings, three-finger rings, sautoirs ... All fashionable designs that echo the on-trend materials.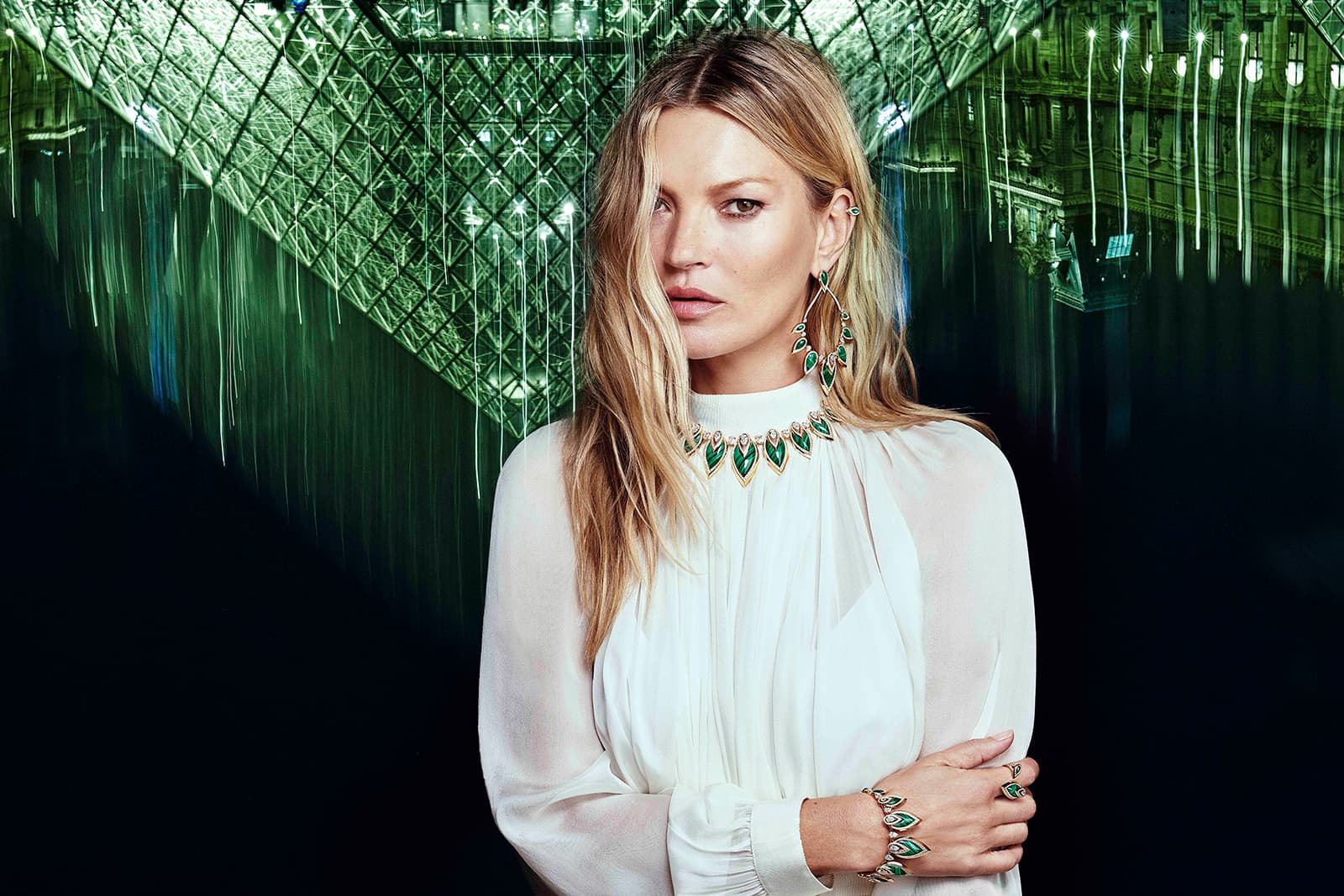 The eclectic pieces in Kate's jewellery box also dictated the design concepts that have been impeccably realised by Messika's jewellers. Her love for tassel jewellery is manifested in the gold tassel suite (SET 1), which is lavishly studded with diamonds. Her preference for baguette-cut stones is showcased in another suite (SET 2), with the jewellery covered in stones of this cut. Meanwhile, in another set of jewels, her obsession with vintage jewellery is translated in the stylised shape of a relaxed knot, which was highly fashionable in the 1920s (SET 6).
Other suites reveal her love for green gems – malachite in particular (SET 8), and her passion for Indian jewellery and layering, with jewels filled with flowing gold threads and "droplets" of diamonds of various cuts (SET 11). Even the tattoos on Kate's body were used as inspiration for SET 9. The names of the suites are simply numbered - they do not need to be described with words because they attract enough attention simply by virtue of their own magnificence.
As you can see, the name Kate Moss is fixed as part of the collection name, but this is not a publicity stunt. She made a considerable contribution to the collaboration with Valérie Messika, although their views on jewellery are rather different. The launch of the collection, which proves that high jewellery can be contemporary, will take place this October. Incidentally, this is not Kate's first collaboration: she previously released a joint collection with her friend, the jeweller Ara Vartanian. I wonder what other surprises the fashion model has in store for us?