The perfect gem to help welcome spring, the evergreen emerald is known for symbolising rebirth and renewal. Its colour is often associated with the lush hues of nature's foliage, making it one of the most used green gems in jewellery design. Its unique connection with nature is not only limited to its colour. Whilst most gems are reproached for having inclusions, many rare emeralds are in fact admired for their internal patterns. Nicknamed 'emerald gardens' or 'Jardins' in French, these inclusions are often described as looking mossy or garden-like. No two sets of 'jardins' are the same, and they can even be used to identify individual emerald gems.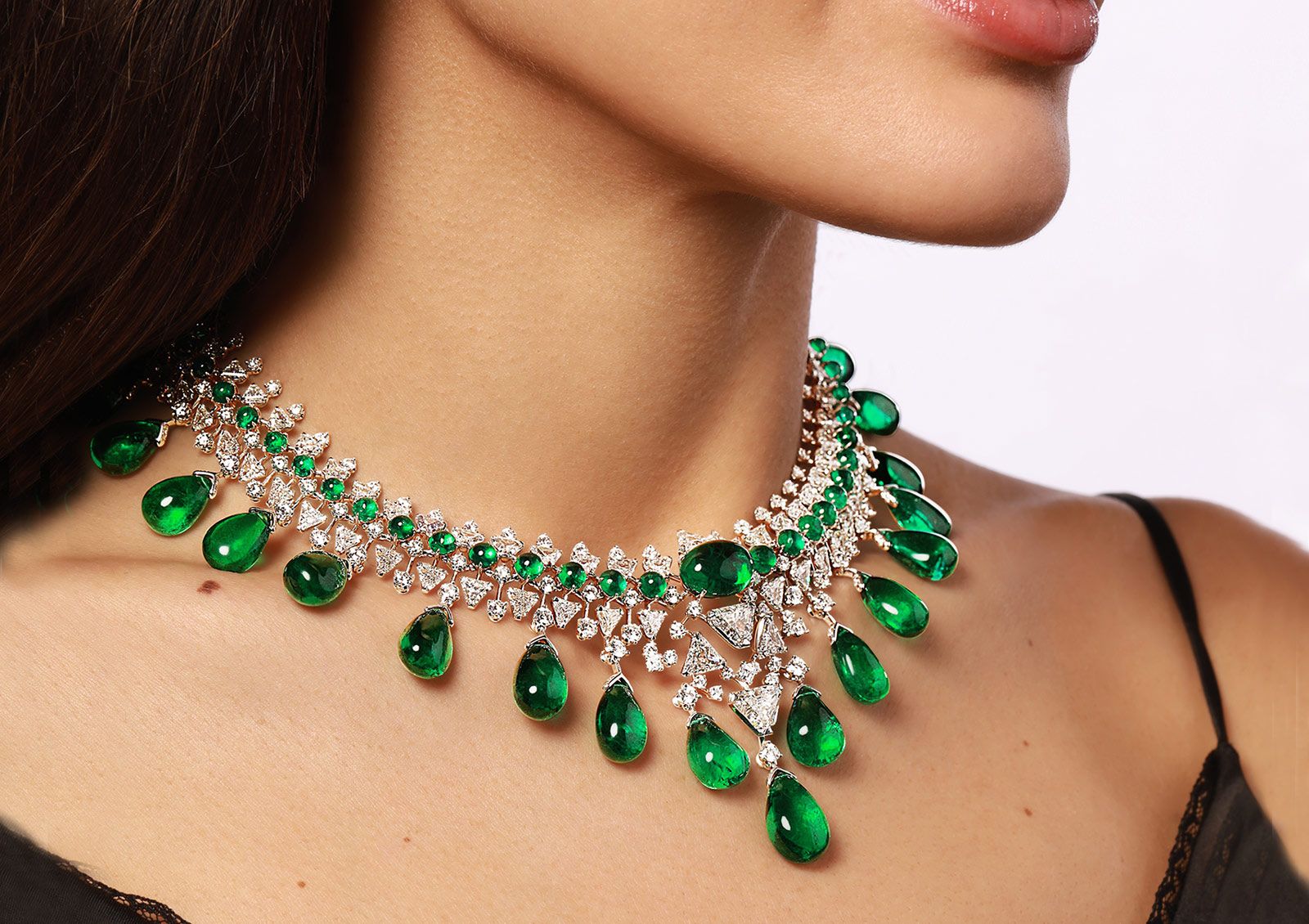 Emerald jewellery dates as far back as ancient Egypt, Cleopatra was famed for having the world's largest collection of emerald stones, wearing them as talismans during her religious and spiritual rituals. Ancient Egyptians would use beaded emerald necklaces to ward off evil energies and bring them serenity and peace of mind. Emeralds themselves were through to house powerful forces that could lead to healing and a sense of calm.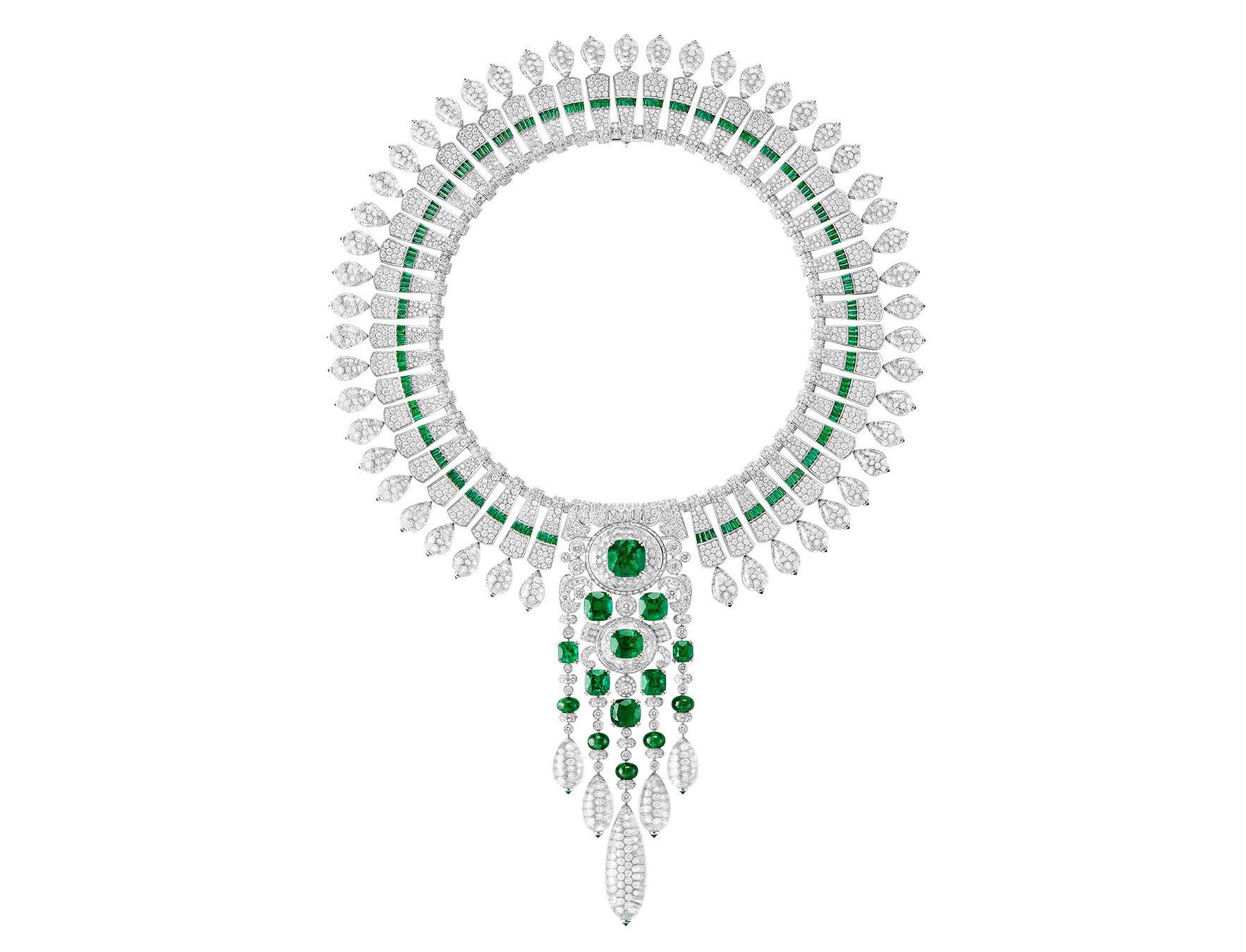 When it comes to jewellery design, emeralds have always been a popular choice, from classical Greek and Roman jewels to the pieces we see gracing the market today. Perhaps their most popular period to date was the Art Deco era of fine jewellery, a design movement that came to life in 1925 in Paris, France. This style embodied the modernity of the era. Bright and bold-shaped jewellery pieces with strong geometric symmetry adorned with diamonds and minimal colour became 'du moment'. Designers from this movement would use the lush green tones of emeralds to soften their designs' aesthetics.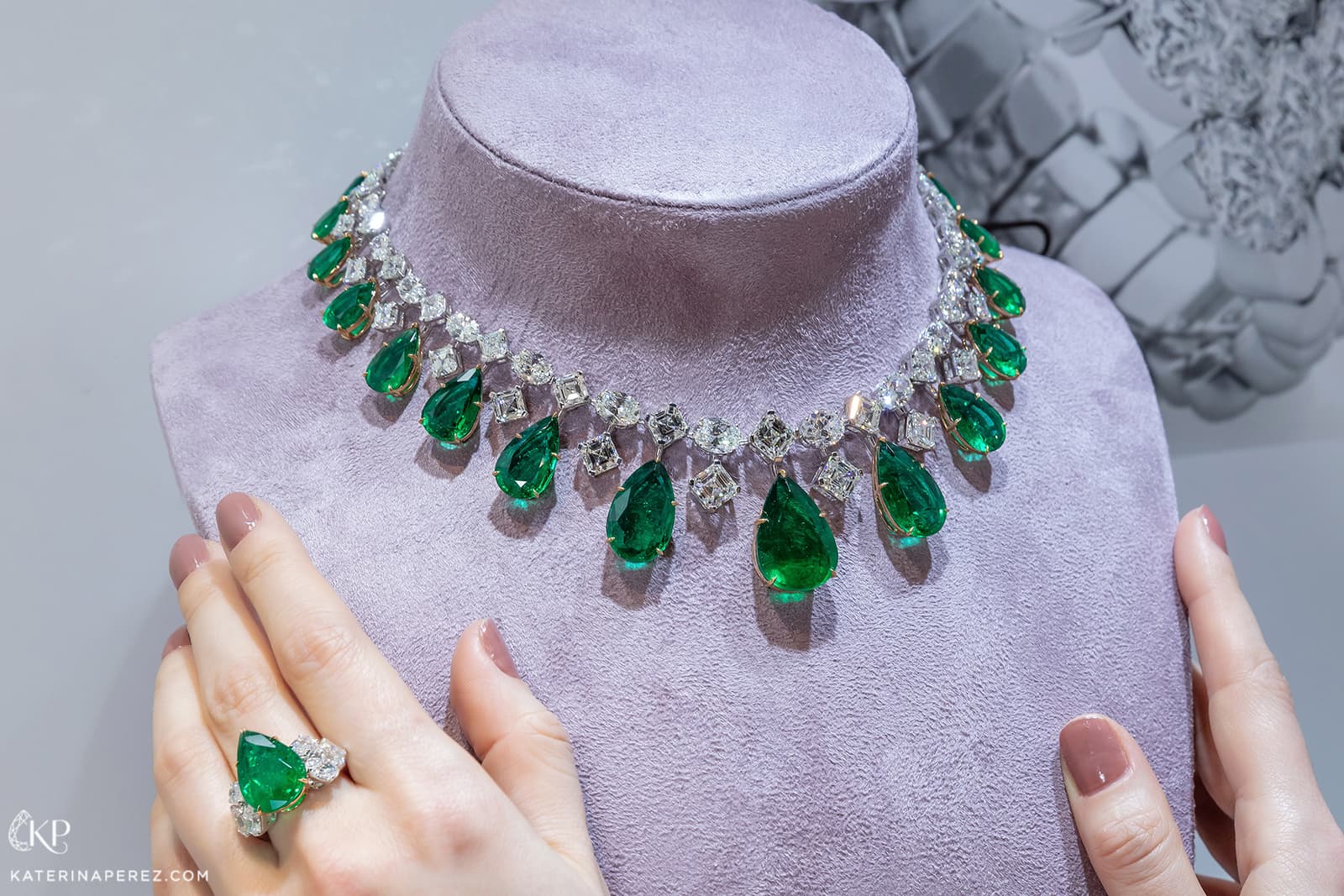 Today emeralds are still one of the most popular gems used in jewellery design when an injection of colour is needed in a piece. The most recent high jewellery creation to come from FORMS, based in Hong Kong and Geneva, is a full suite of angular diamond jewellery with over 100 carats of Muzo emerald accents. The strong shapes and settings combined with the fluidity of the emeralds' hues create softness in each piece. The same can be said for Tasaki's latest Ritz Paris collection, which is inspired by the shape of the thorned rose. Each piece is a puzzle of step cut gems interlaced with emeralds.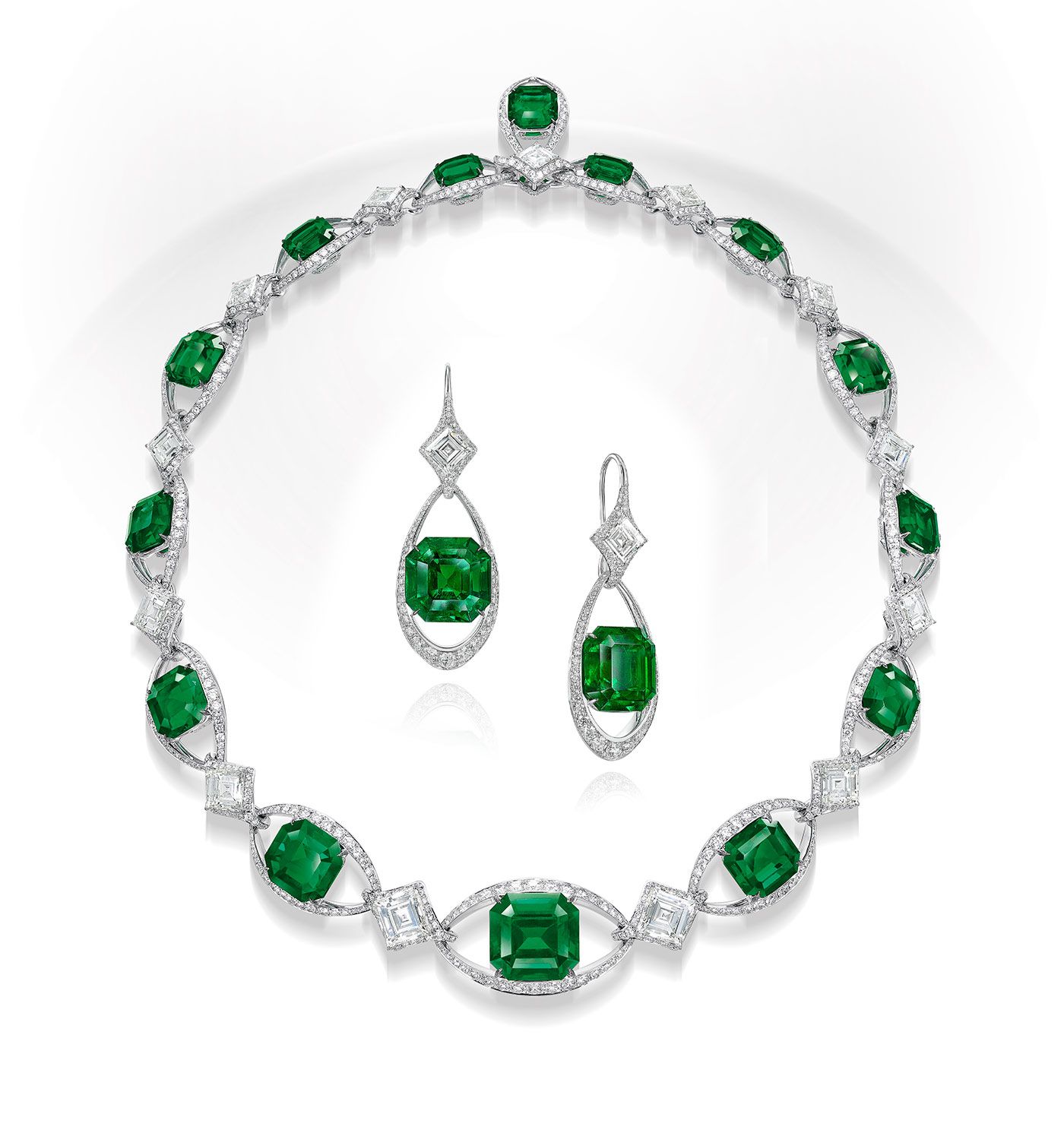 When it comes to wearing an emerald jewel, we suggest you invest in a true statement piece. Because of their fragile nature, emeralds are best worn on special occasions, to add a powerful colour accent to an all-black ensemble or even to create contrast with other bright and bold colours. An eye-catching emerald cocktail ring from Van Cleef & Arpels or a pair of pavé emerald floral Dior earrings will do the trick just fine!