FORMS is a jewellery house founded on creative designs with unique stone setting techniques, sophisticated compositions and technical skill. Its jewellers only work with the rarest and most valuable precious stones, and everything is created exclusively by hand. FORMS favours quality over quantity, meaning they produce less than 100 pieces of jewellery per year.
Given that the brand takes this approach, you will not find extensive collections within its offering. Instead, each of the one-of-a-kind jewels is distinguished by intense perfection. The MUSE collection comprises five fashionable bracelet designs for the modern accomplished woman.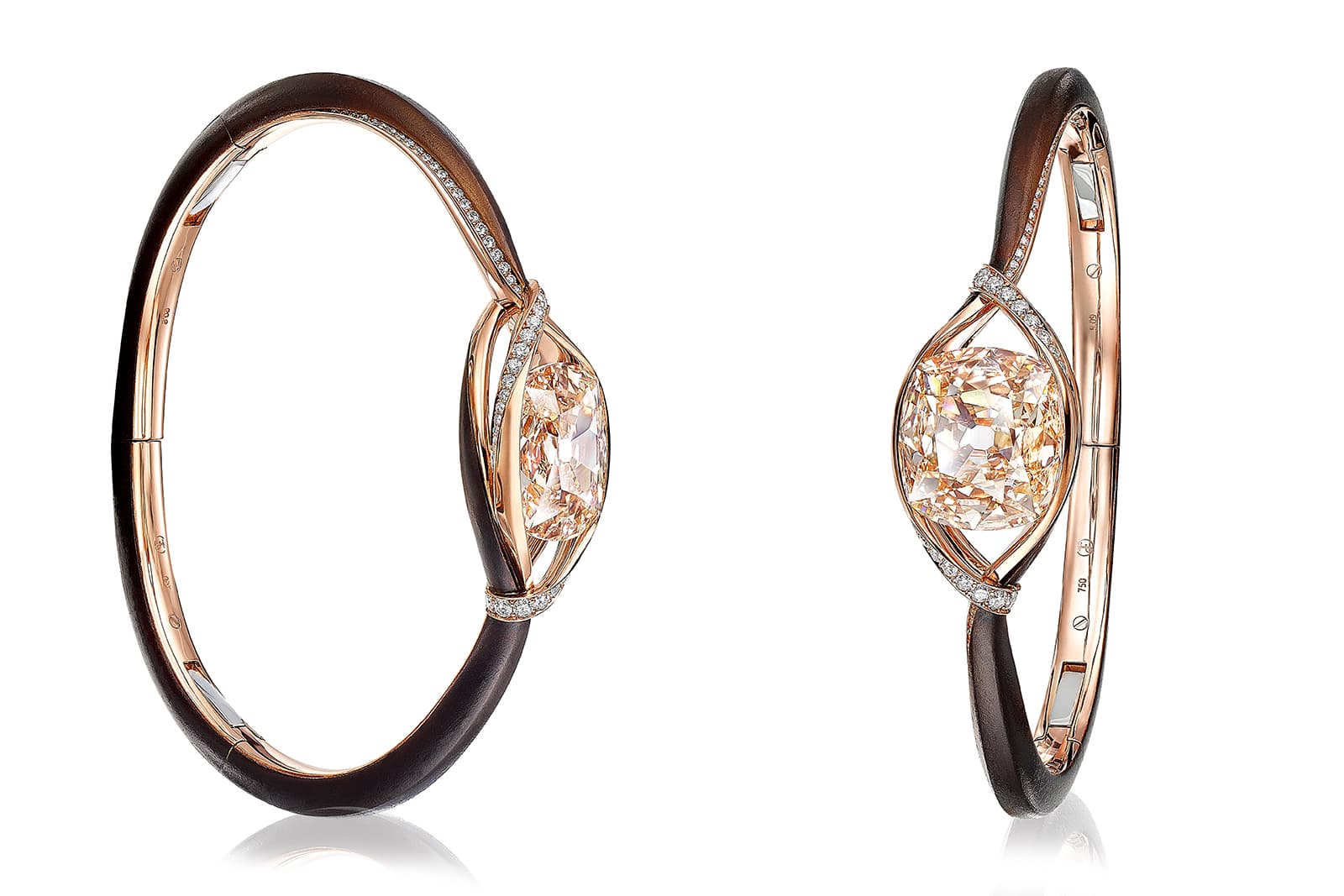 "These bracelets offer an everyday elegance to be worn by women with taste and culture," comments Tzvika Janover, Co-Founder and Creative Director of FORMS.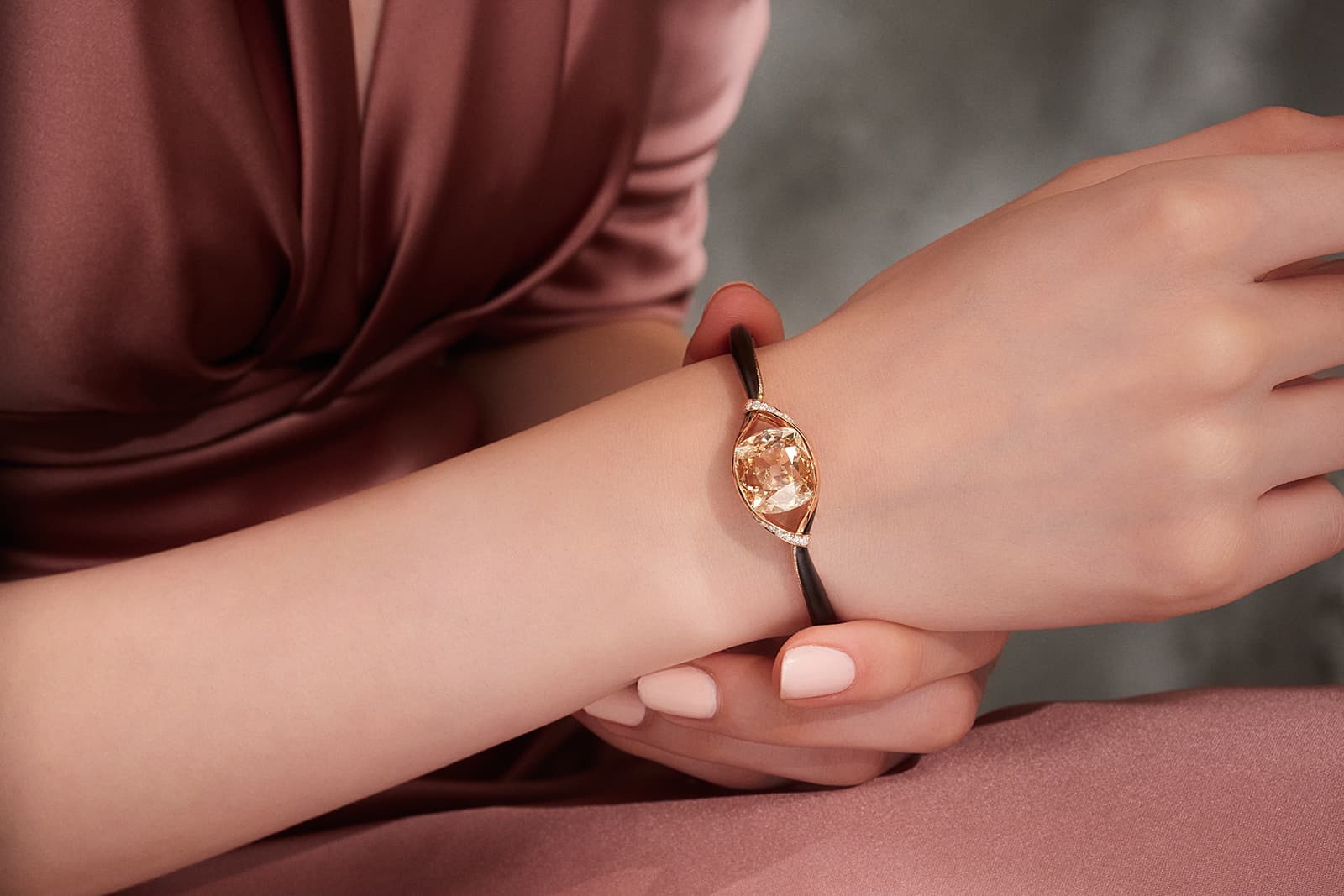 Every bracelet in the MUSE collection features a sophisticated silhouette that exudes understated luxury and quiet beauty. Their true charm lies in the small details, understated aesthetics and carefully crafted original designs that you will have never seen before. You will also be astonished by the bold choice of materials, the result of an exploration of form, colour, contrasts and techniques.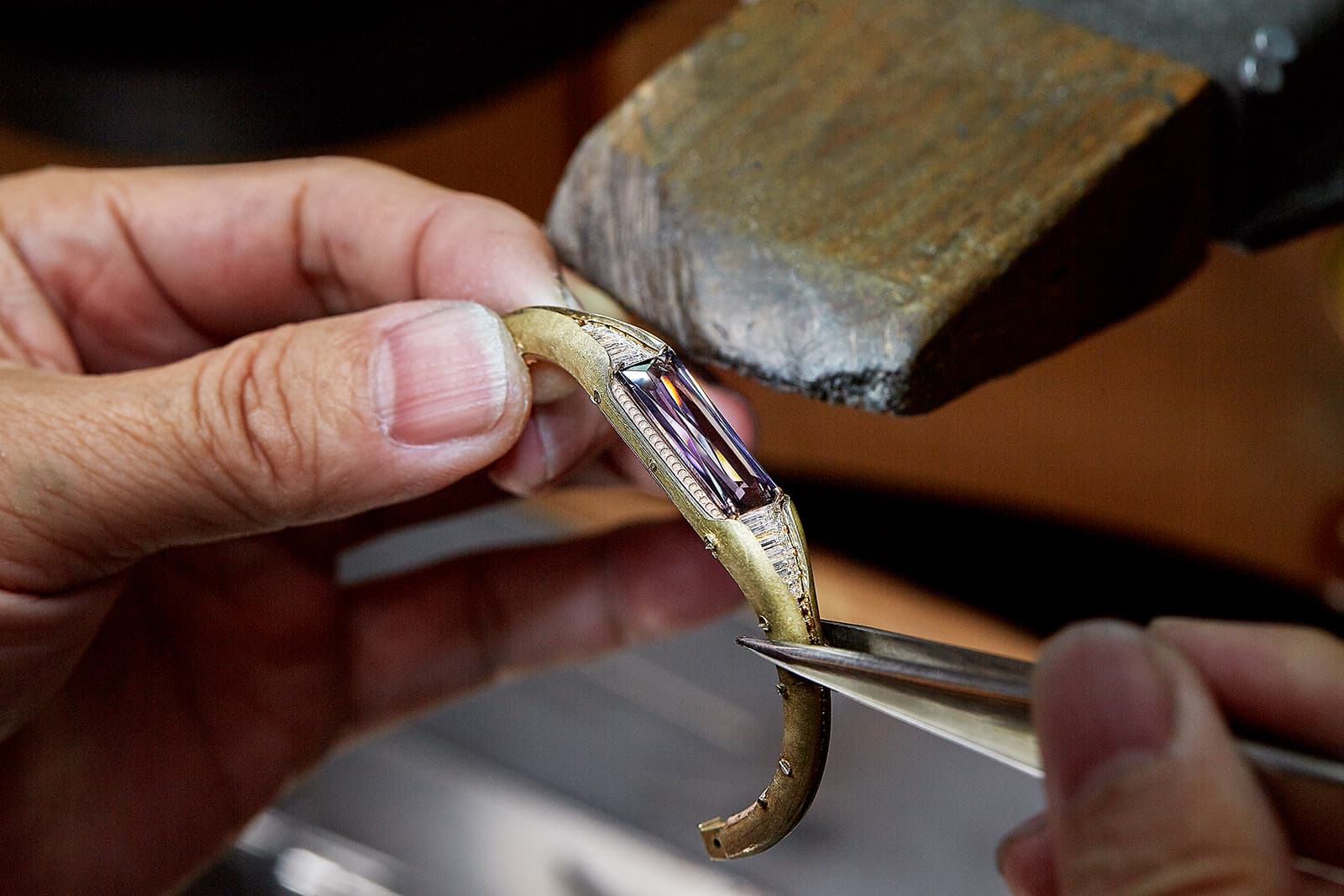 Rose gold and bronze are combined with either a 9.09-carat flawless light brown cushion-cut diamond, a colourless pair of pear-cut diamonds weighing 3.04 and 1.8 carats, or a lilac-pink 8.08-carat Burmese spinel. These exquisite bracelets are covered with a charcoal or gold patina in a way that adds depth and an expressive sense of contrast.
Another open design bracelet features 3.97 carats of two shield-shaped Colombian emeralds at both ends. These natural green gemstones are outlined with thin rows of melee emeralds, gradually merging into a conical bracelet made of platinum and 18k yellow gold. Finally, a modern unisex bracelet commands attention with a 3.09-carat shield-shaped diamond framed by baguette-cut stones. The outside of the stainless-steel bracelet is coated in carbon black PVD, striking a sensual contrast to the diamond-set main stone and bezel.
Each FORMS piece is an example of unique high jewellery art: sophisticated, innovative and very comfortable to wear. I am sure their jewellery will be appreciated by anyone who understands that even the simplest ideas require painstaking manual work to achieve an elegant result.