The French brand first introduced the bright, magnificent Blossom collection in July 2016, devoted to its landmark motif. The four-leaf flower was crafted in white gold, diamonds and other gemstones in luscious colours, starting with the incredible beauty of a spinel or green beryl and ending with a spessartite garnet. However, for the winter show the house designers chose a more restrained colour palette and introduced diamond items with lavender spinel, tourmaline in a cool green shade (known as indicolite) and slightly lilac chalcedony. It is amazing that the gemmologists of the House managed to pick seven spinels in different shapes and sizes with exactly the same hue and colour saturation.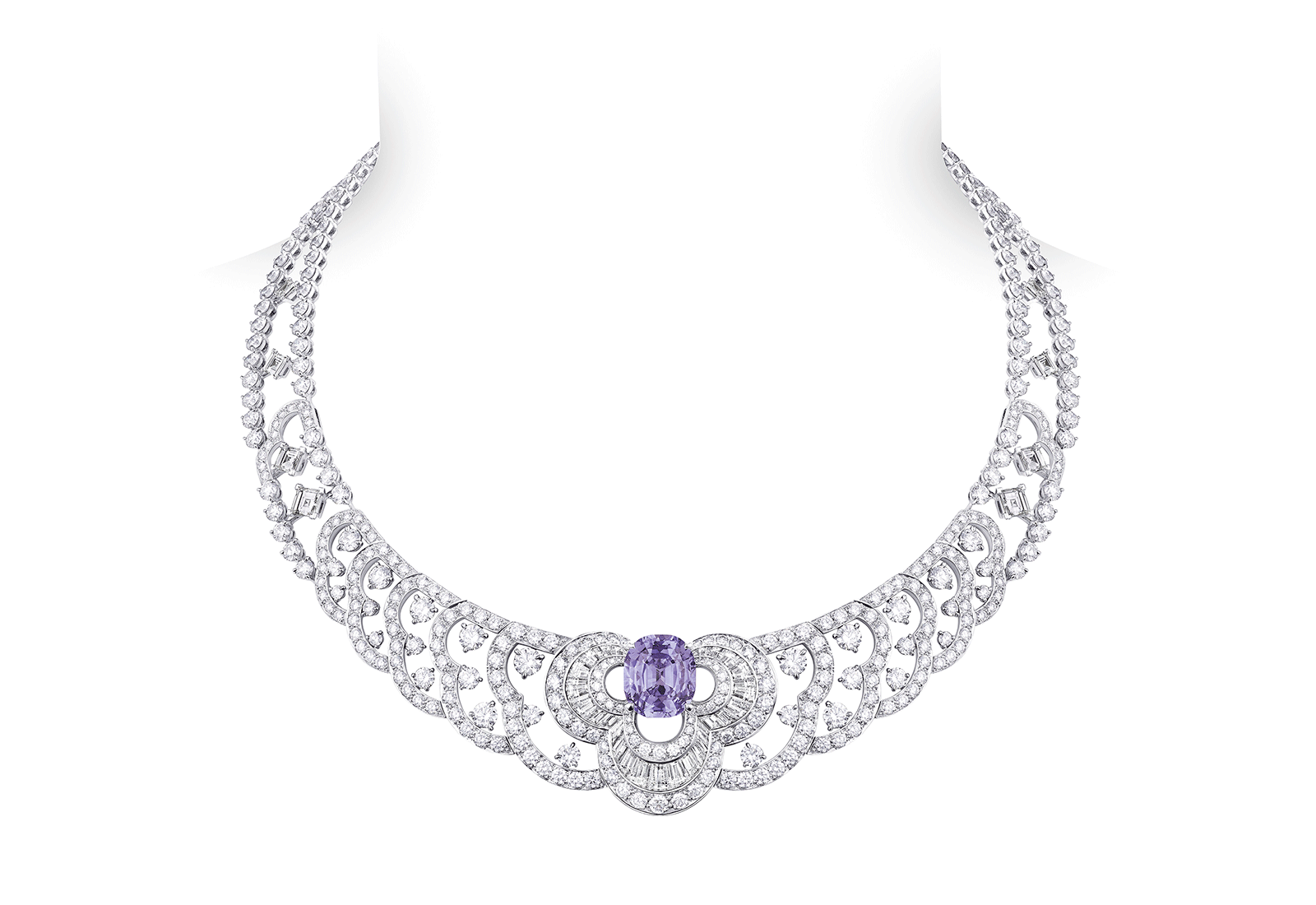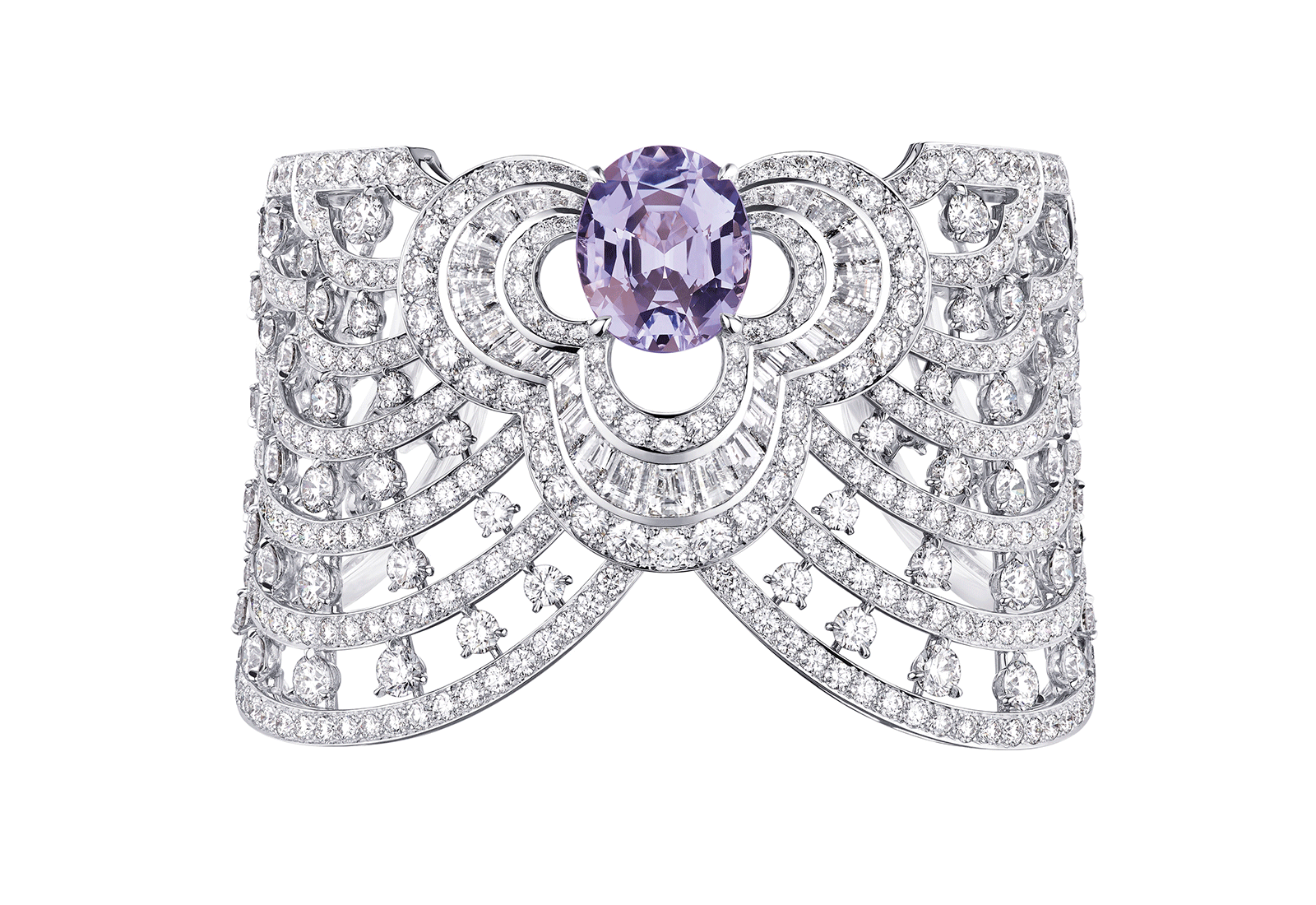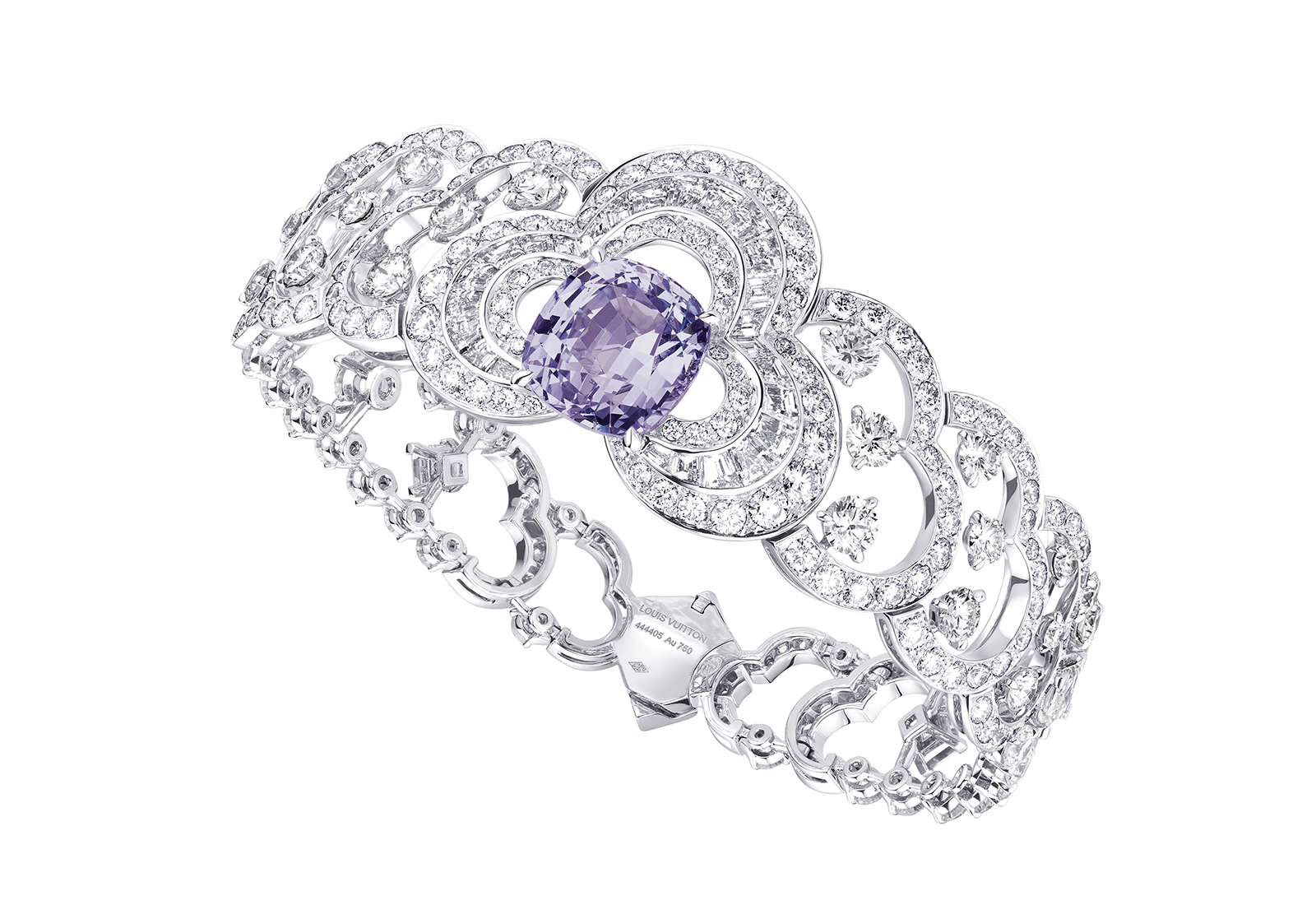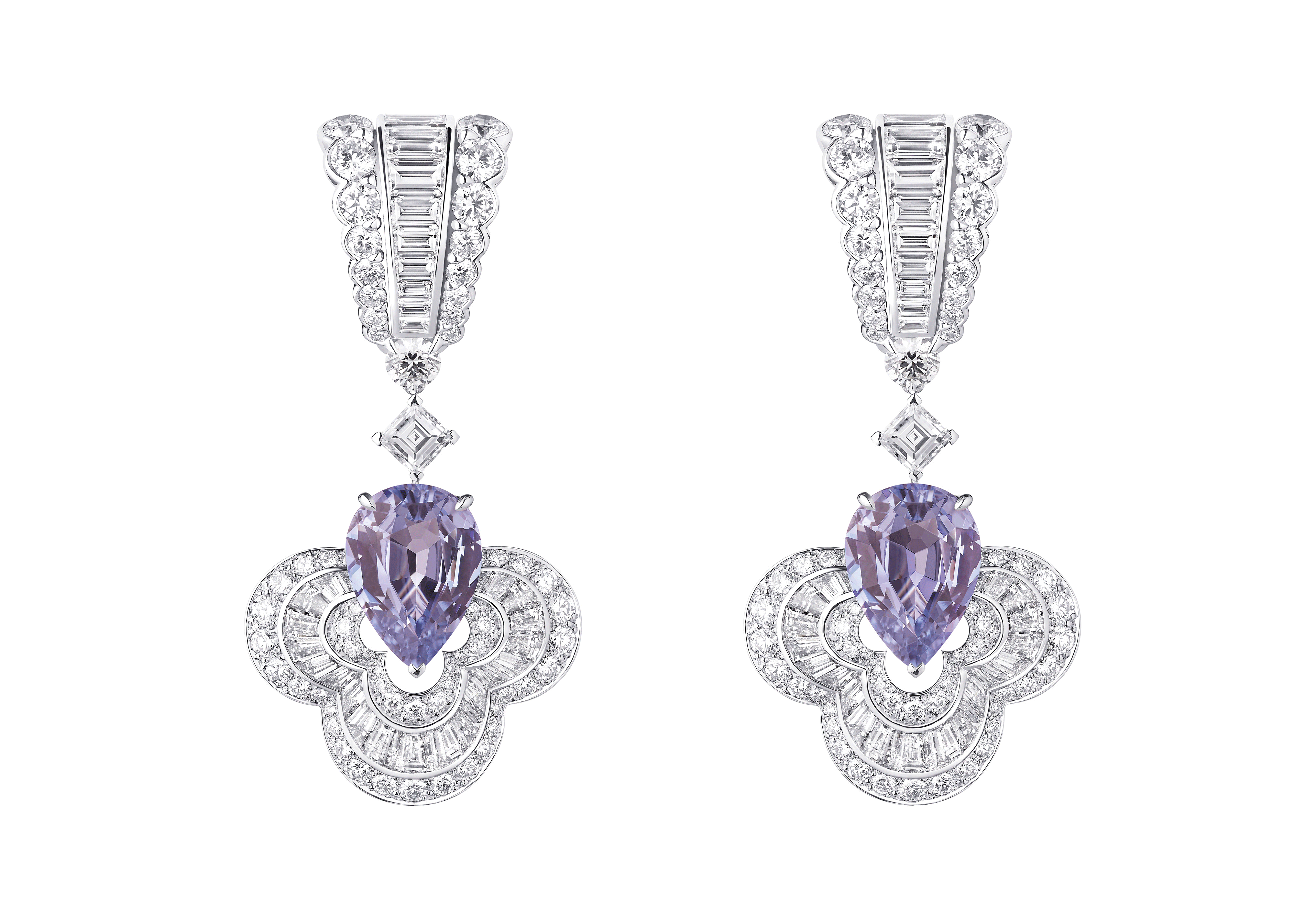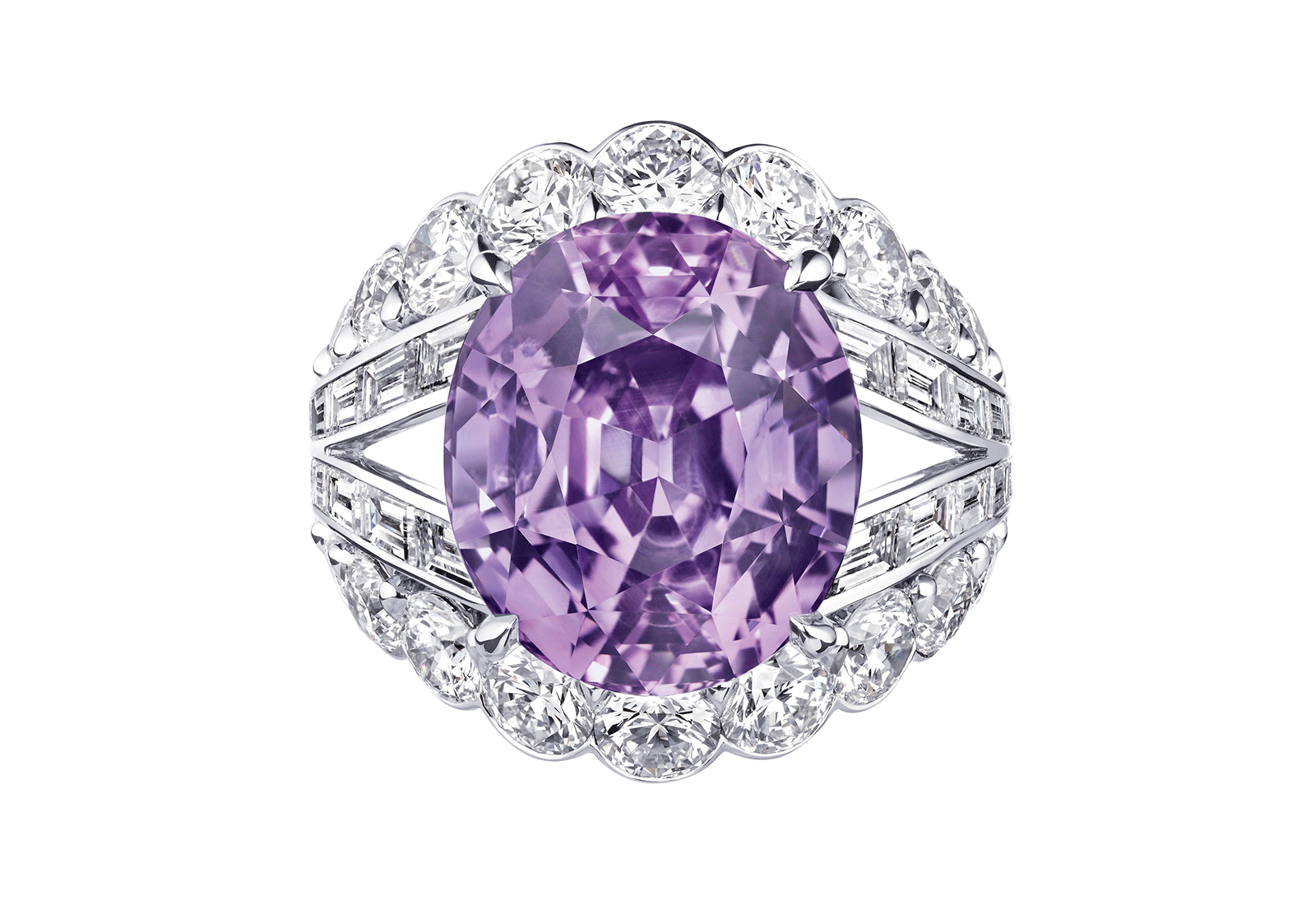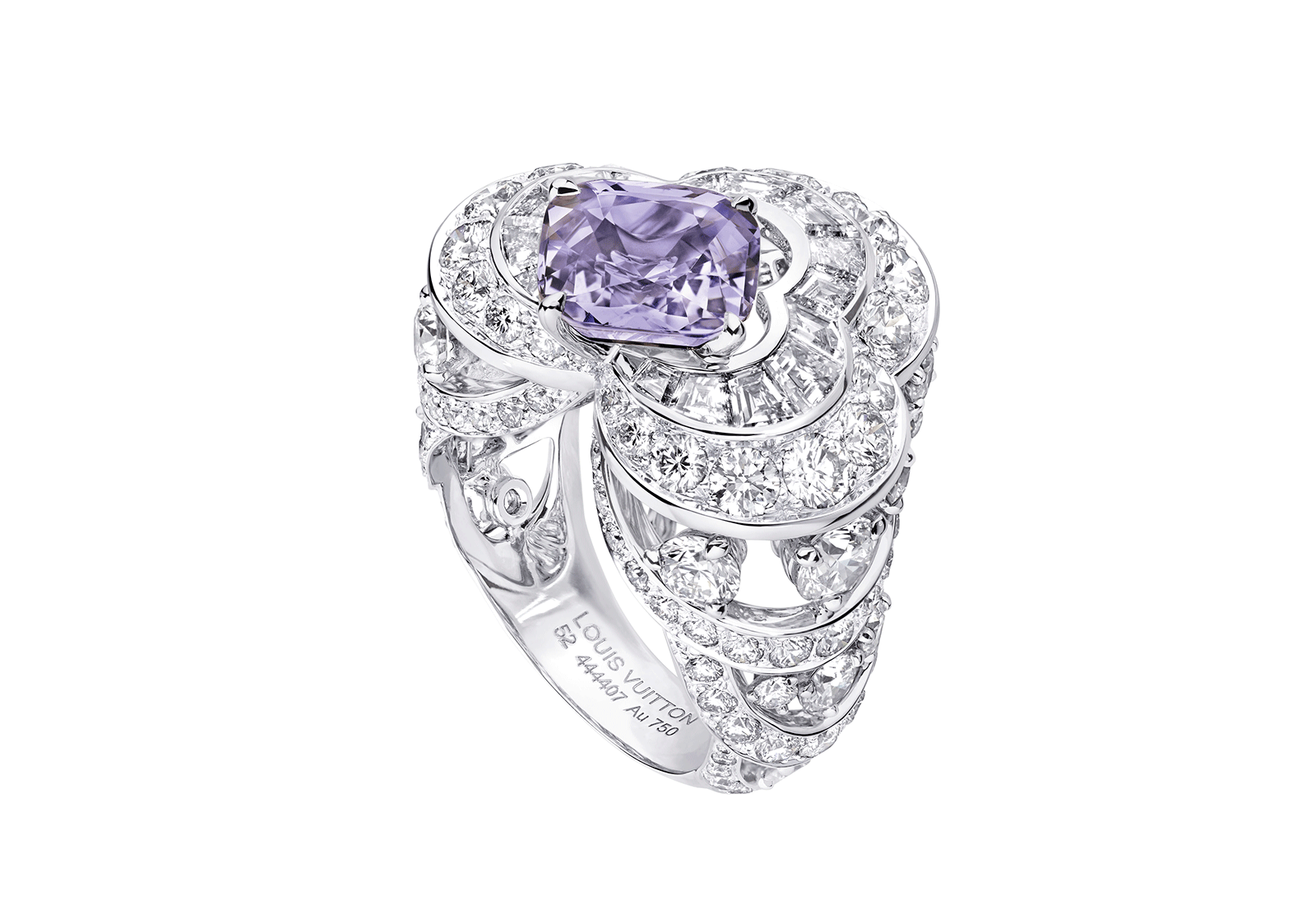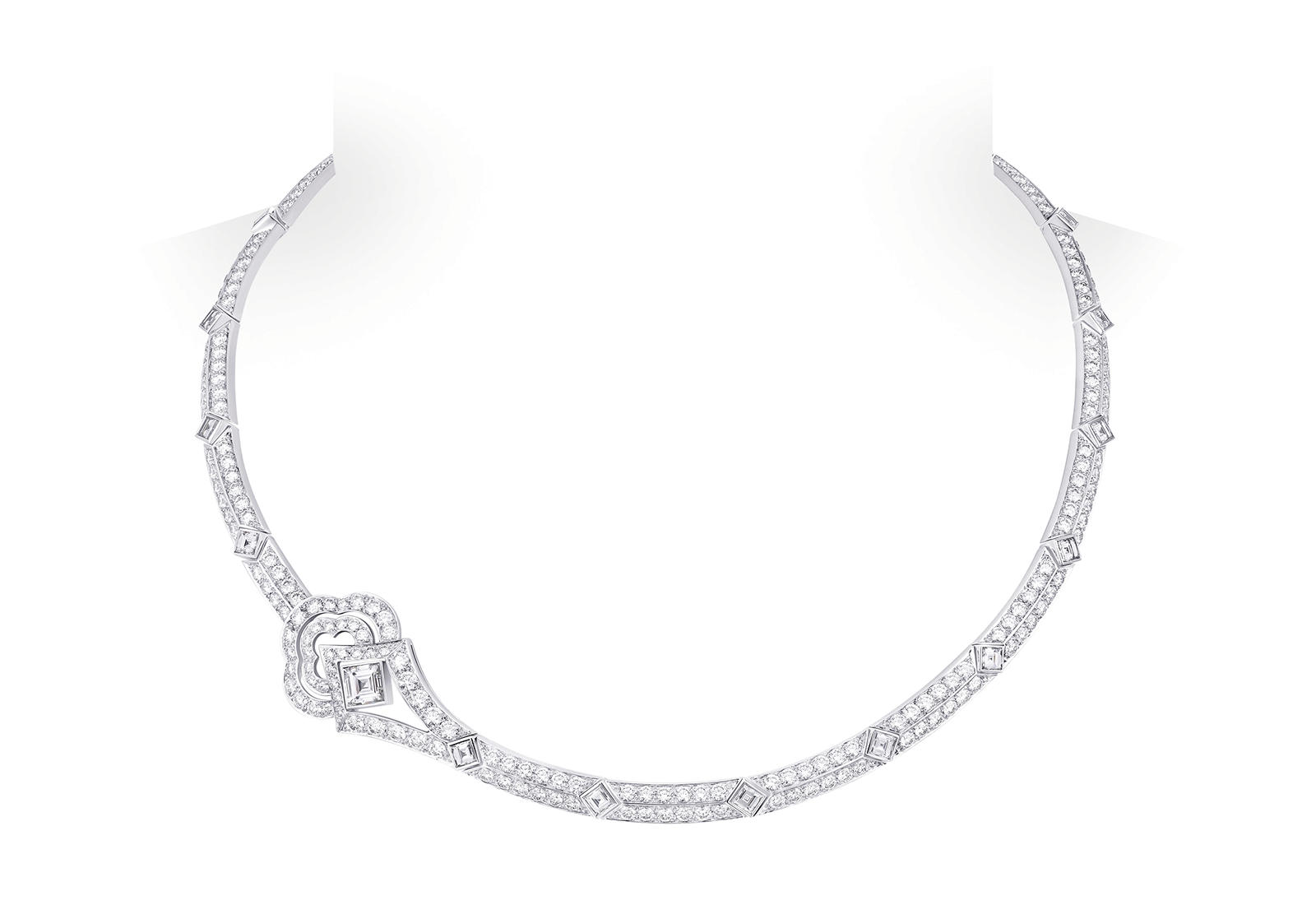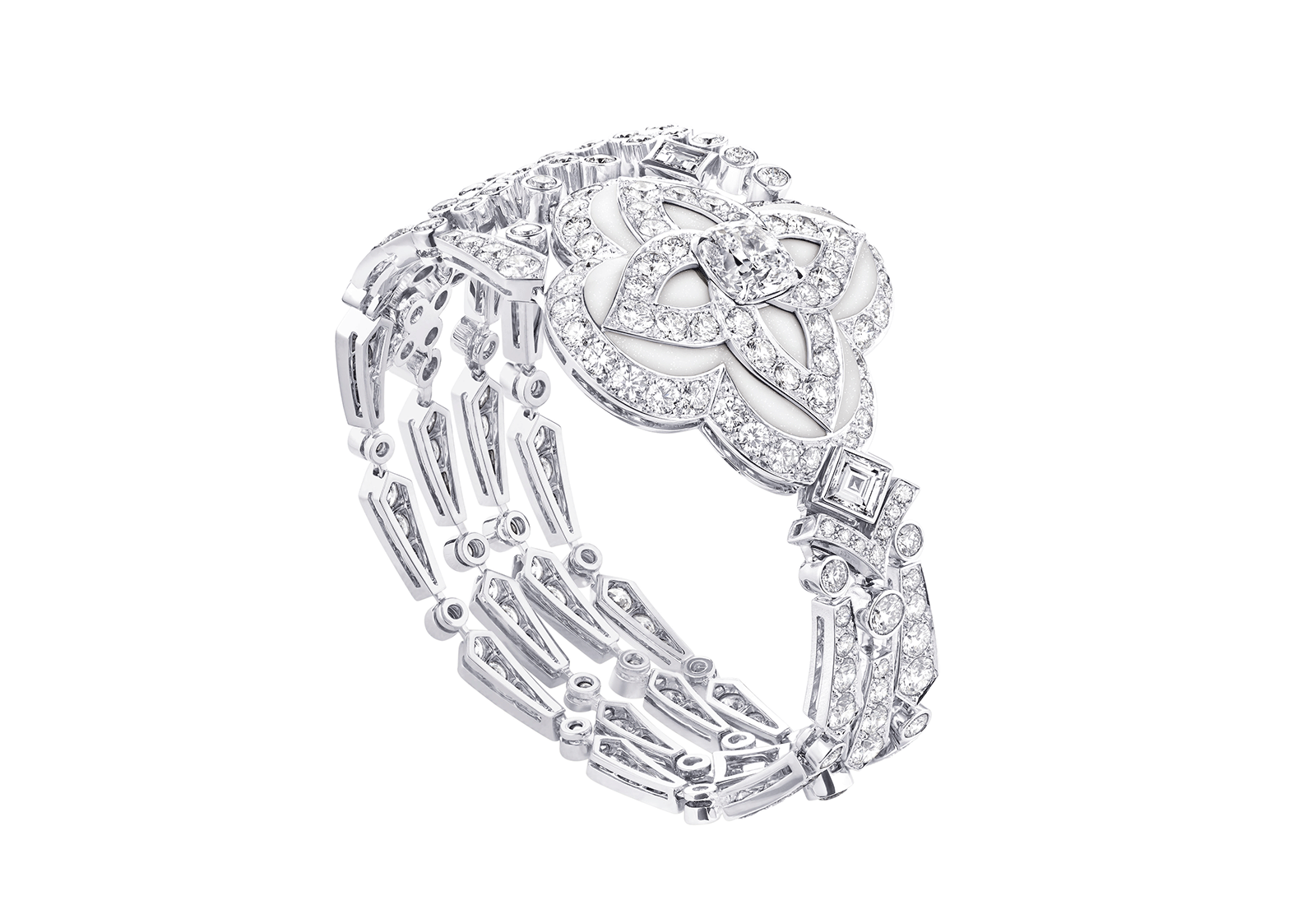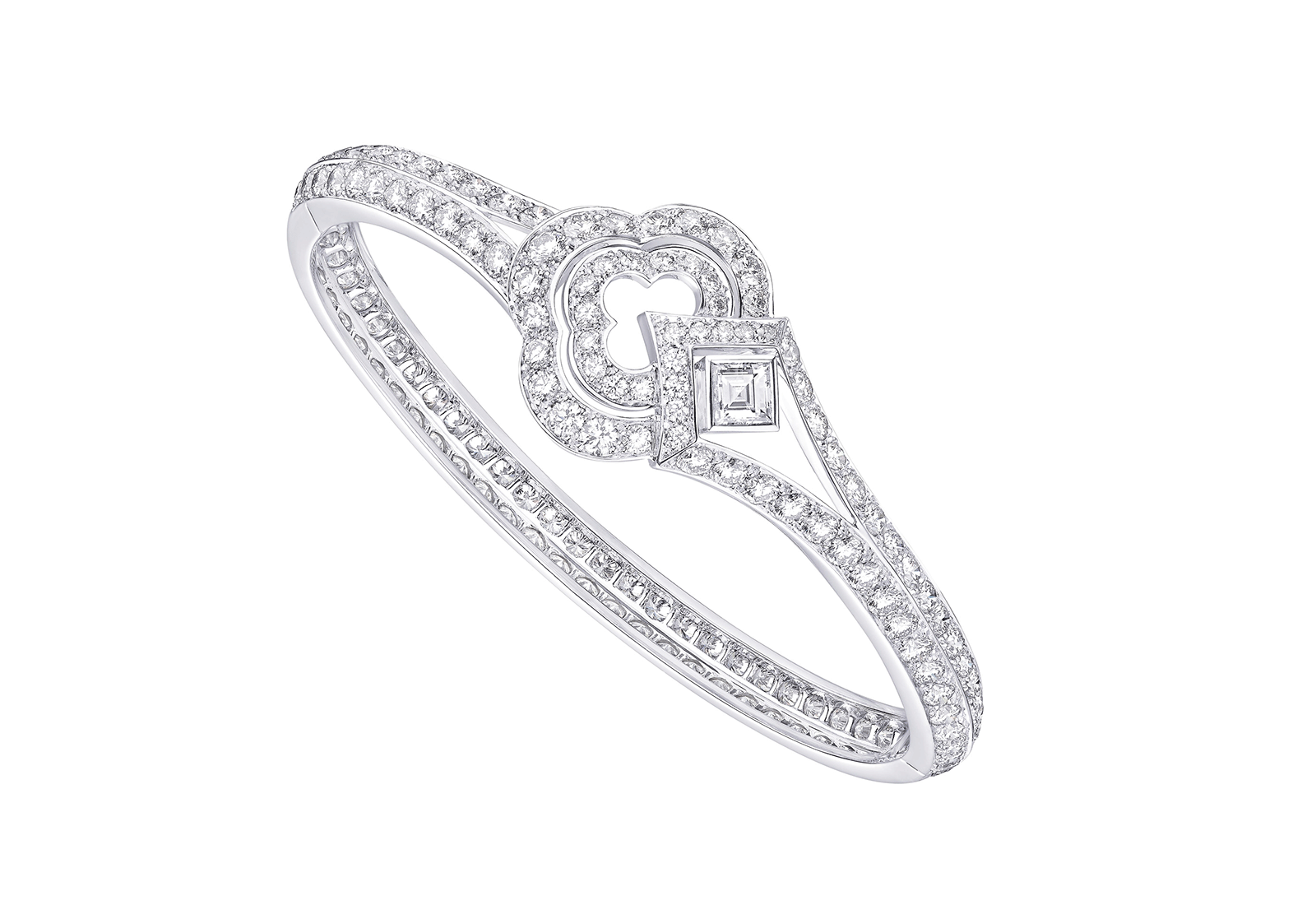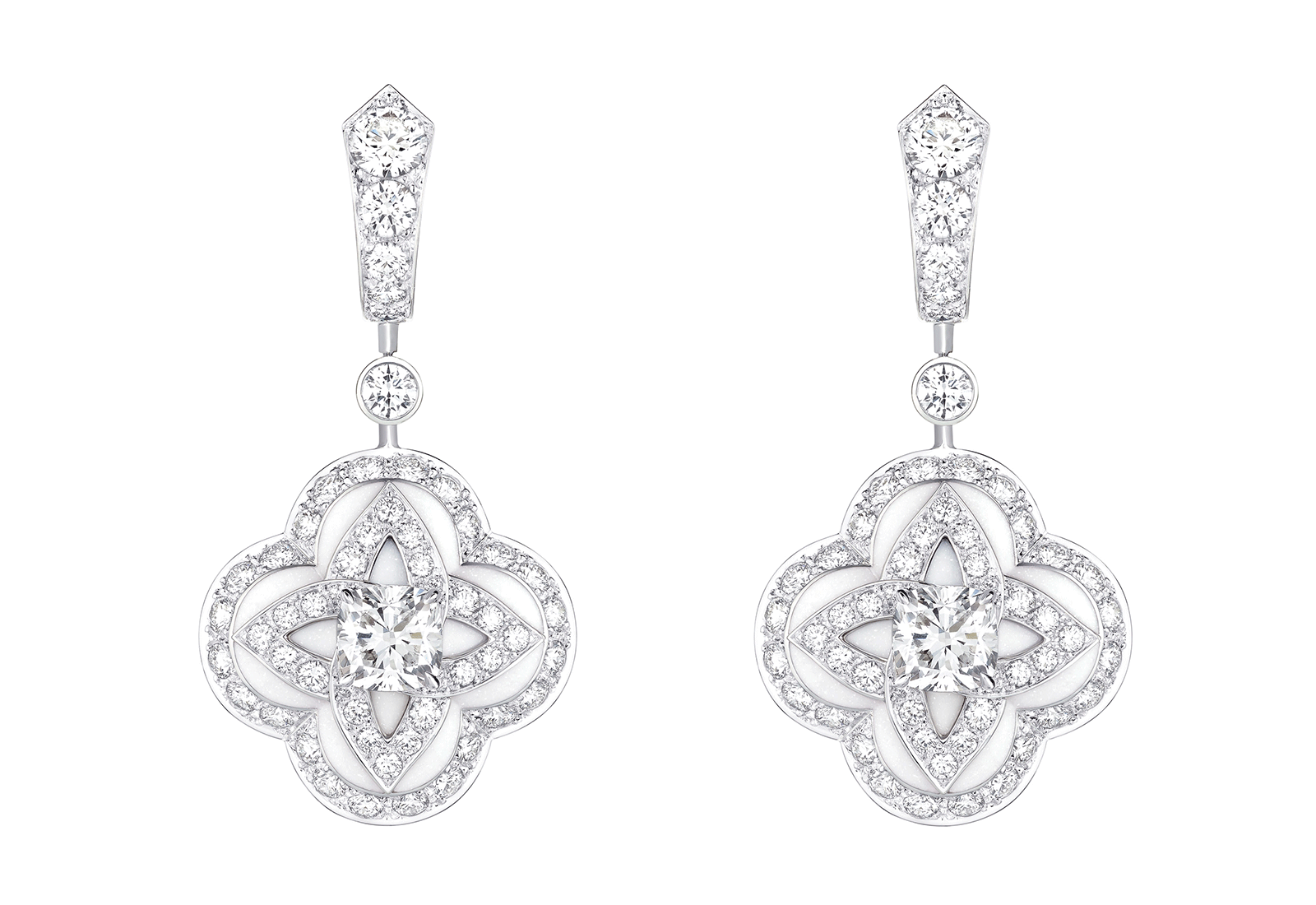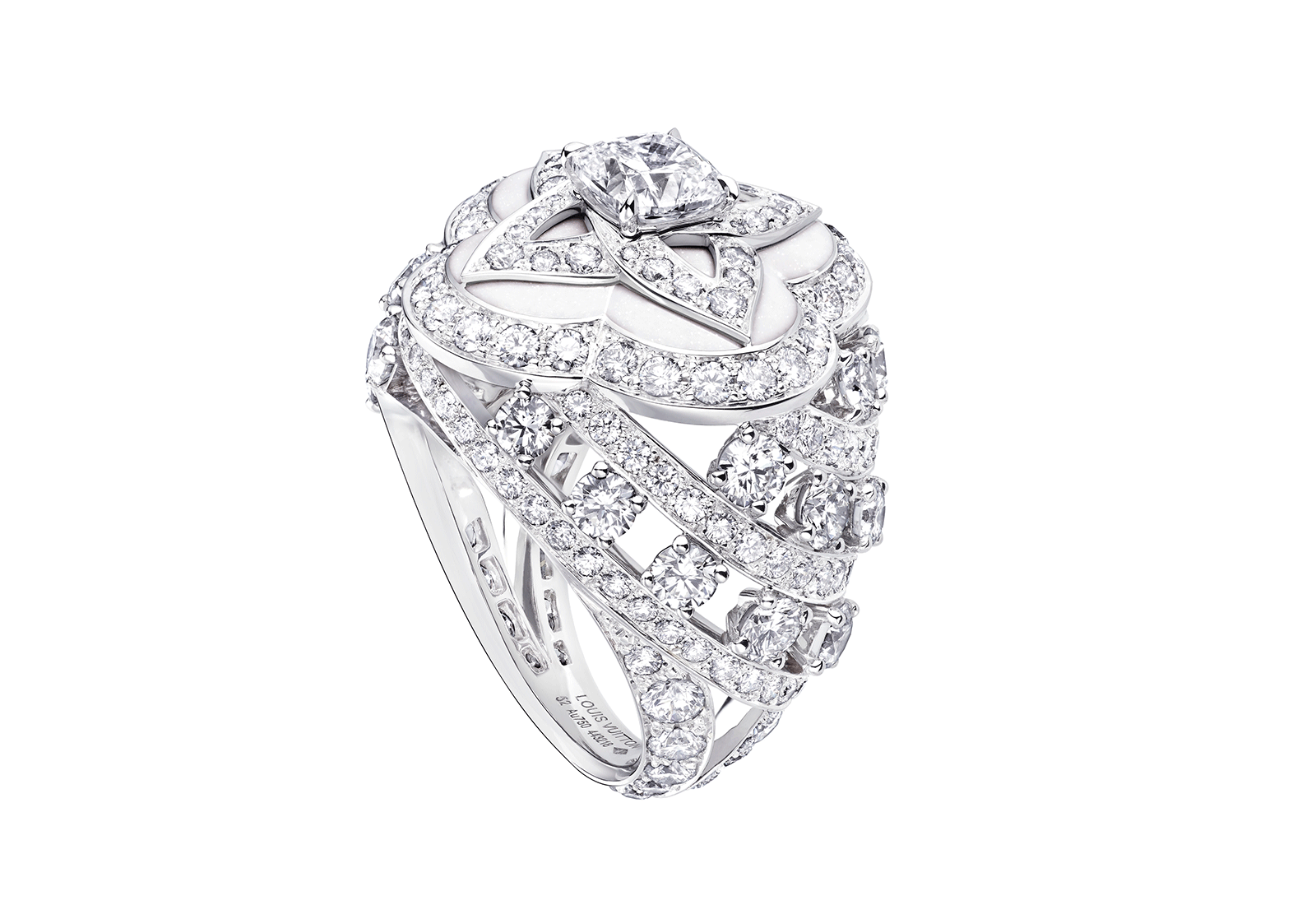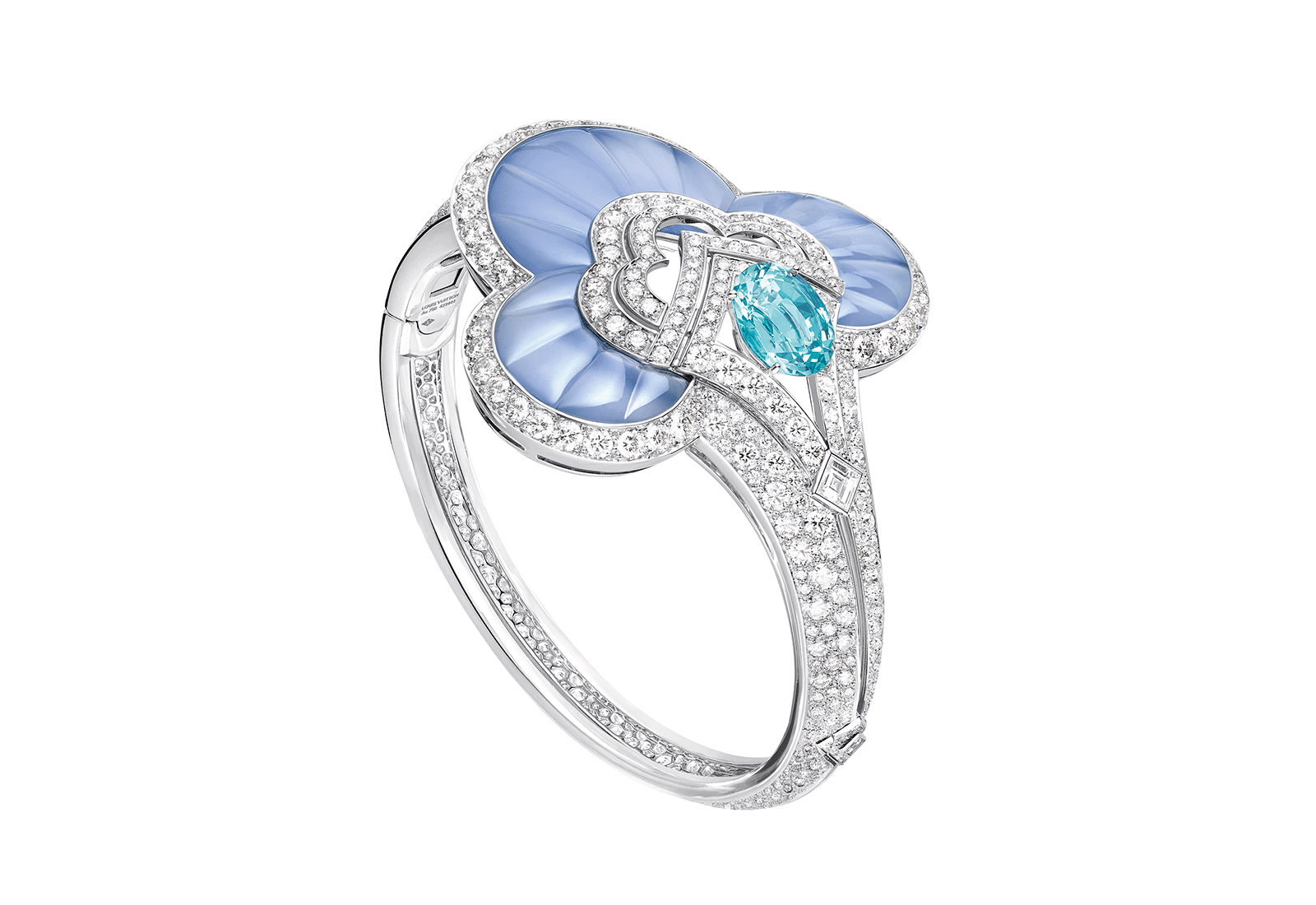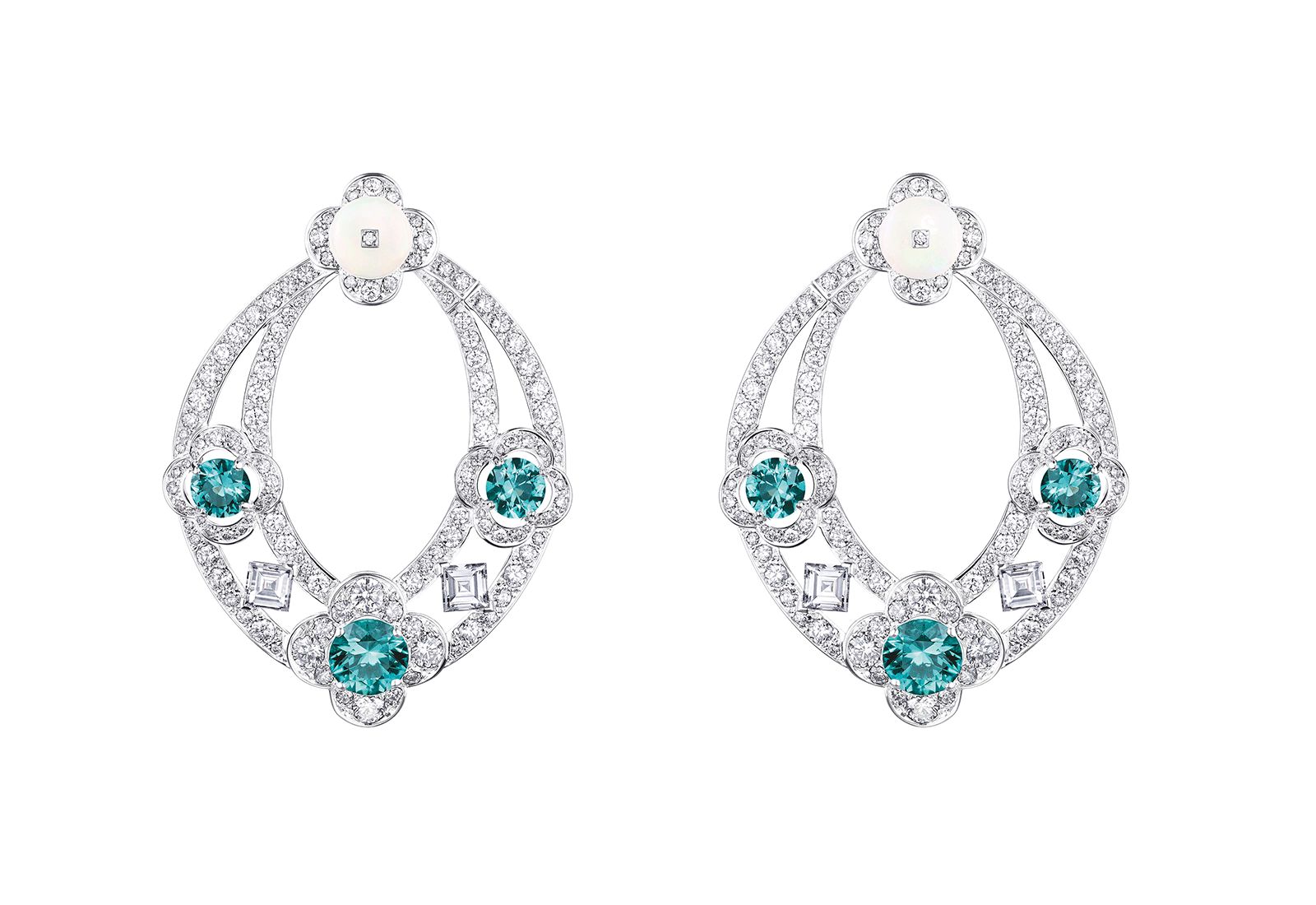 The cushion cut spinel on a cocktail ring weighs 20.34 carats and is set in platinum with diamonds that weight 8.43 carats – and it is easy to discern that the stone is absolutely stunning. A more 'modest' gem weighing 10.47 carats can be found on a bracelet that resembles the lace cuff of an haute couture dress. The collection includes another version of the bracelet with a delicate, tapering flower – it is narrower and the 9.45 carat spinel is faceted as an oval. Of course, the set could not be left without earrings, to luxurious Blossom pieces were complemented by some gentler ornaments for the ear featuring two spinels shaped like drops.
As if inspired by snow-white snowdrops under the cover of sparkling snow, the second set is made from colourless diamonds with white lacquer. The designers did not use large diamonds to embellish their creations, but instead have chosen to focus on the decorative aspect of Blossom Haute Joaillerie: weaving patterns of sparkling lines and the spectacular combination of stones with different cuts. The key piece in the set is, of course, the necklace with diamonds which weigh almost 60 carats. It covers the entire chest area and looks like an elaborate, jewelled collar. A more restrained version of the necklace was made in the form of two parallel lines of diamonds with a flower on the right hand side. So, here ends the second chapter of Blossom Haute Joaillerie. All that remains is the wait until July, to see what high jewellery pieces Louis Vuitton will prepare for the new collection.