It has already become a tradition for me to share with you my ten favourite pieces of jewellery from an exhibition and this could not be forgotten for the Luxury by JCK show. This year half of the brands in attendance presented pieces made with diamonds and the other half made use of coloured gemstones. Only a small proportion of participants presented items that were solely driven by design. The jewels that made it into my top ten belonged to those who simultaneously placed emphasis on the aesthetic, originality of form and use of beautiful coloured gemstones.
Erica's jewellery never disappoints thanks to a winning combination of bright coloured gemstones and thoughtful design. Since trying to decide on just one ring was too hard I've decided to present you with three pieces which charmed me with their rainbow of luscious colours and summer mood.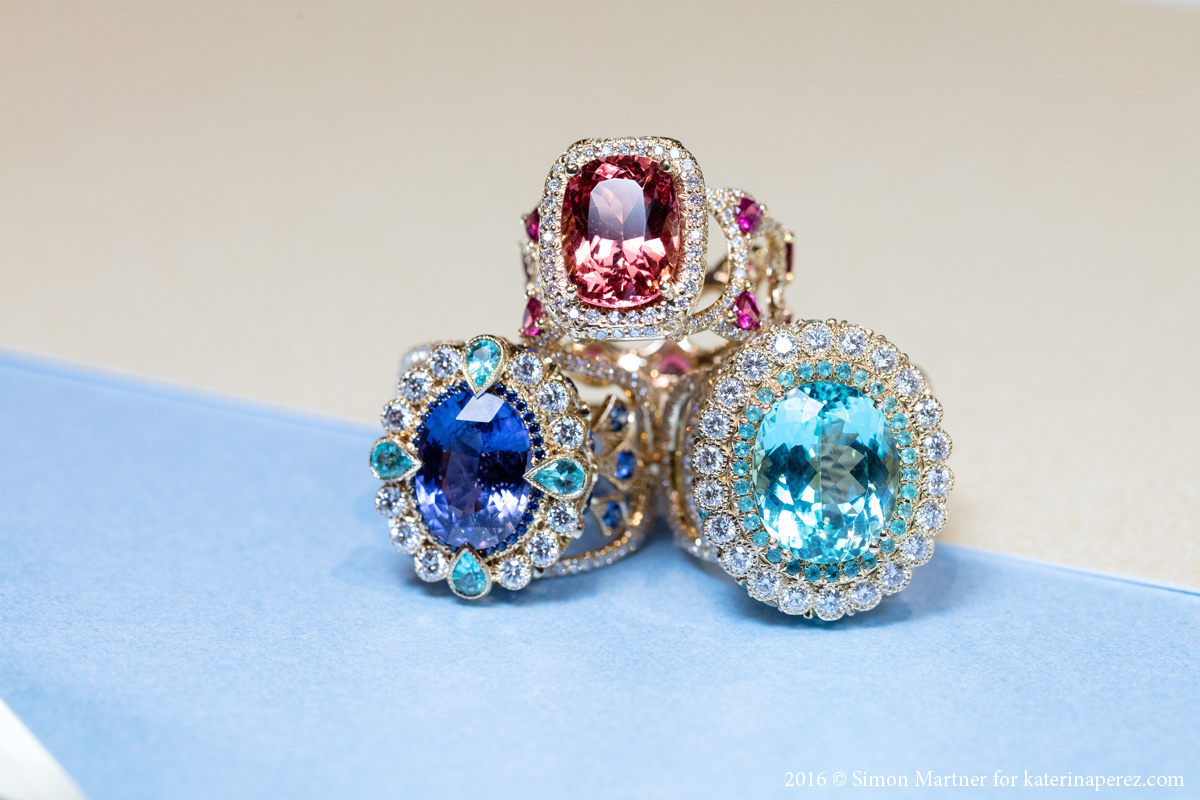 As was the case for Erica Courtney's jewellery, all of Farah Khan's pieces are worthy of individual attention thanks to their intricate design and precious stones. For my top ten I decided to include three cocktail rings in the form of flowers, as the floral theme has become a top trend in Spring Summer 2016.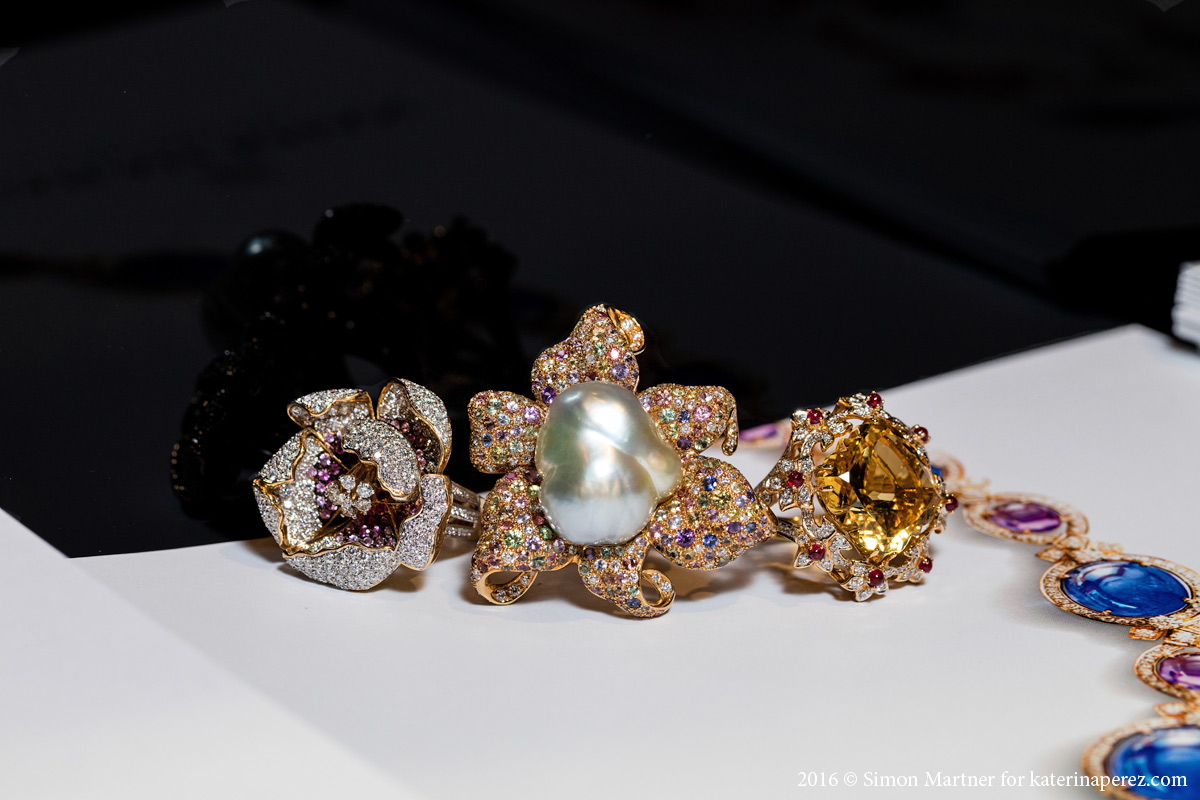 This is a piece that was impossible to pass by. I was immediately captivated by its elegant design, which will remain contemporary irrespective of the passing of time. I was also impressed by the striking combination of diamonds and rare Paraiba tourmalines.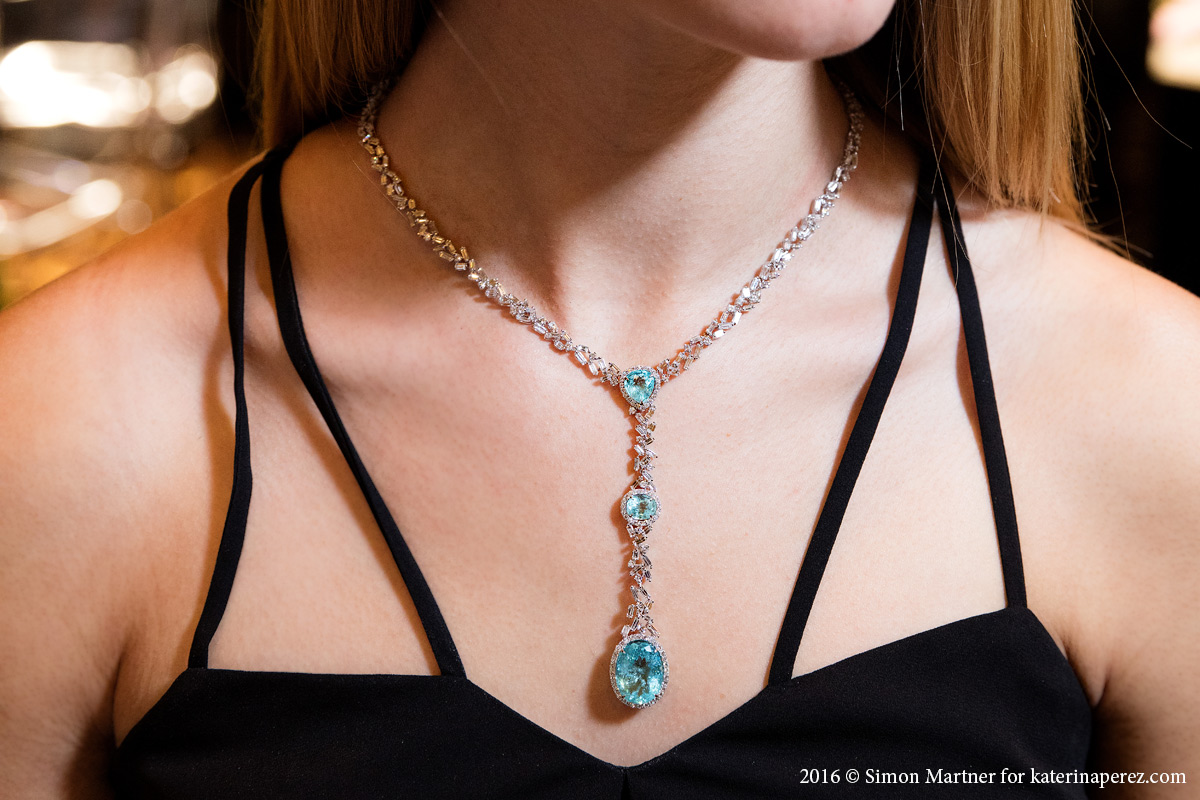 It's hard to find a jeweller who has never created jewellery for weddings. However, it's even harder to find one who could offer an unhackneyed design. When I heard that Karl Lagerfeld was developing a line of jewellery for brides I had no doubt that the engagement and wedding bands would differ from anything I had ever seen before.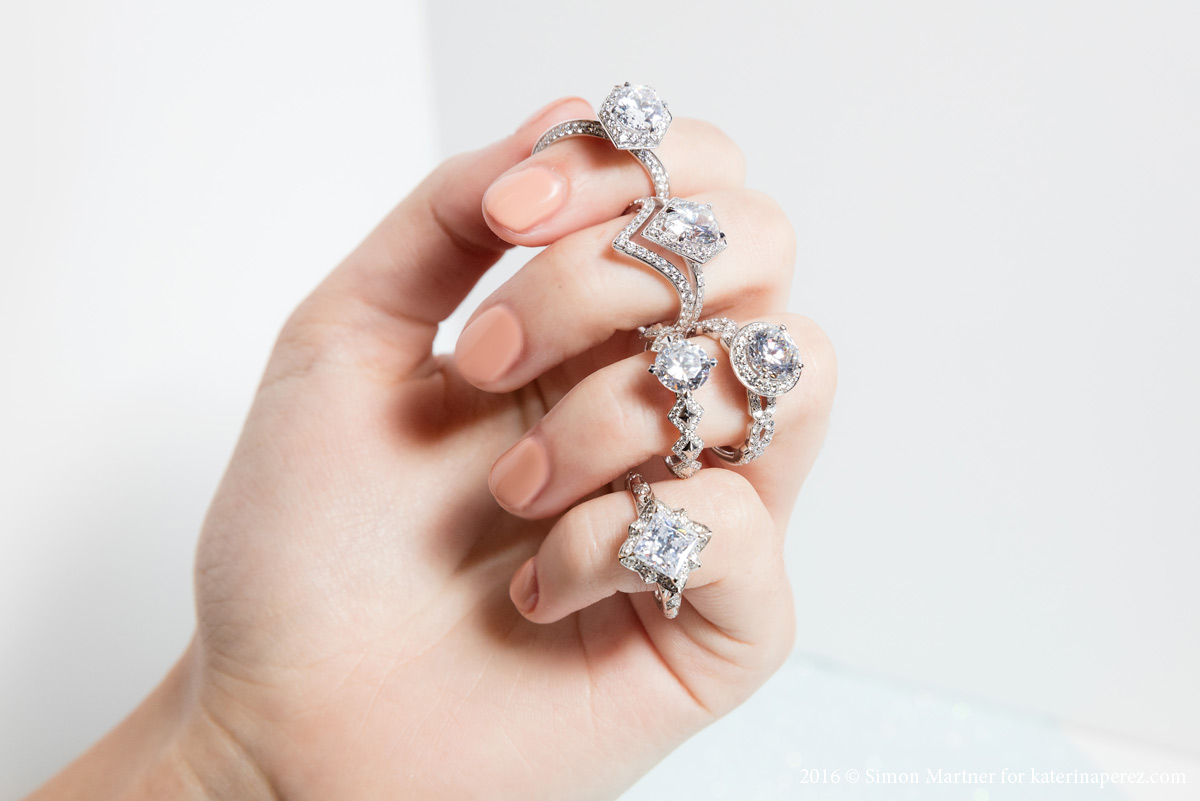 It's not hard to guess why the jewellery of Pleve has made it into the list – it is, of course, for the innovative approach to setting diamonds. Pleve's founder, Ron Rizzo, calls this jewellery technique "Diamond Mosaics". The lack of metal between stones allows for the creation of a continuous precious surface with a soft glow that differs from a traditional pave and grabs the attention of many an admirer.
What woman does not love beautiful diamonds, especially when in large quantities. In David Mor's showroom there is definitely not a deficit. Everywhere you look diamonds sparkle in a whole range of settings. Although it was enough to make me dizzy I managed to get a hold of myself to choose one of the pieces of jewellery for my top ten list – a timeless and eternally fashionable necklace made from white and yellow diamonds of various cuts.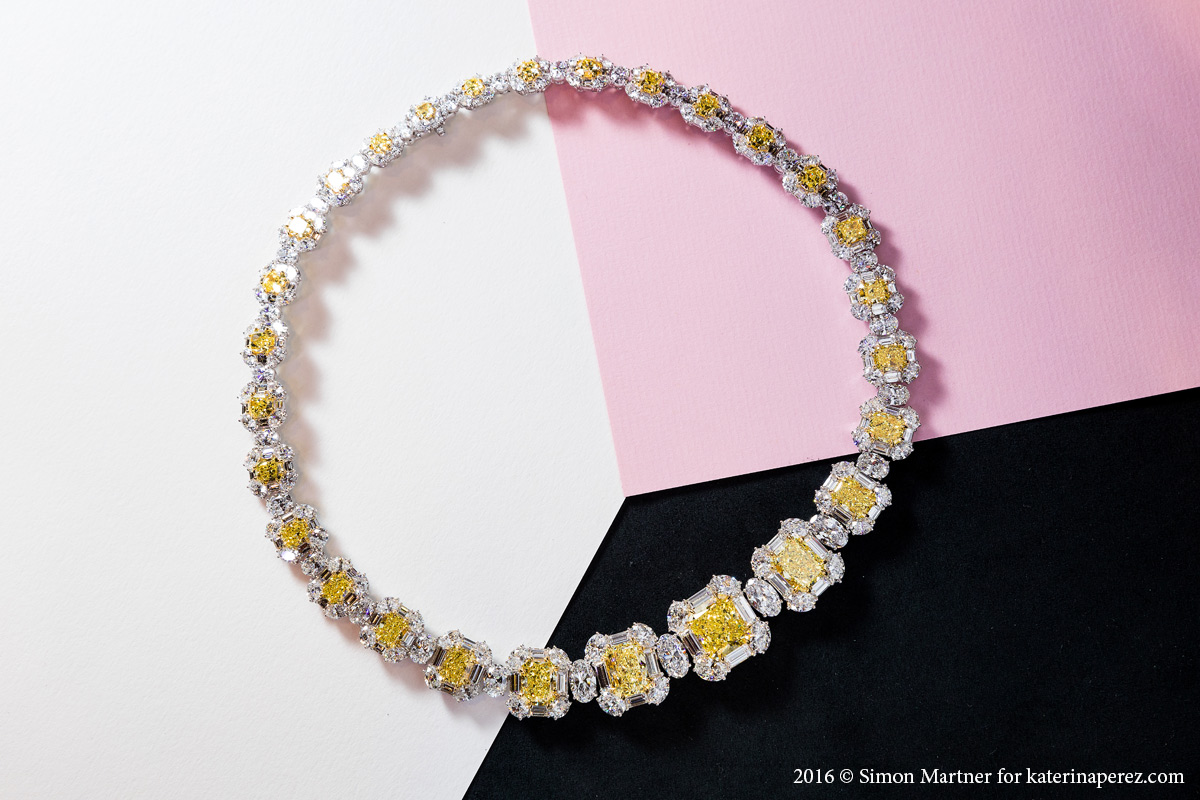 Tanzanite belongs to the ranks of collectible stones as it is mined in one place only – the African republic which shares its name. Such a beautiful gem does not need an extravagant surround and the modest design of Takat's ring, tastefully adorned with diamonds, is a spectacular example.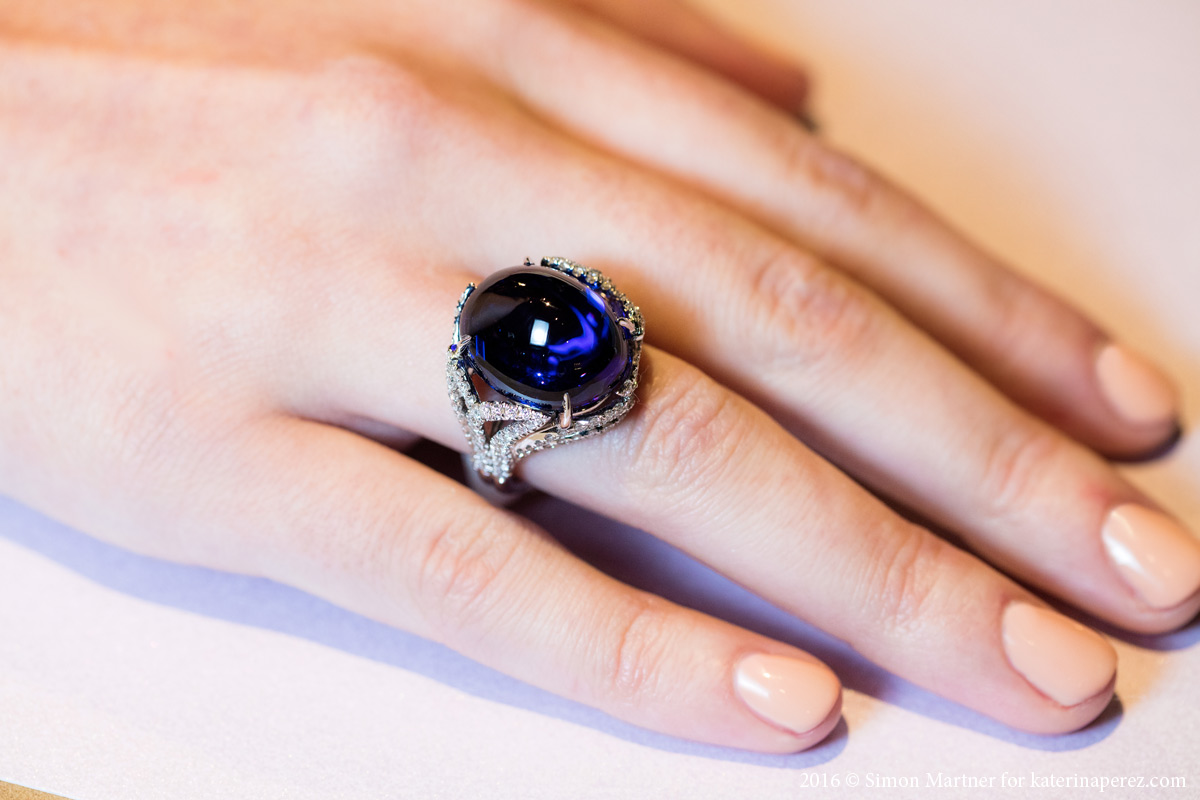 It's hard to say what I liked most about VTSE's earrings: the eye-pleasing yellow-green tourmalines and green beryls or the romantic design, resembling the wreath of a Greek goddess. In any case, the earrings not only attracted my attention, but that of many other visitors of the exhibition.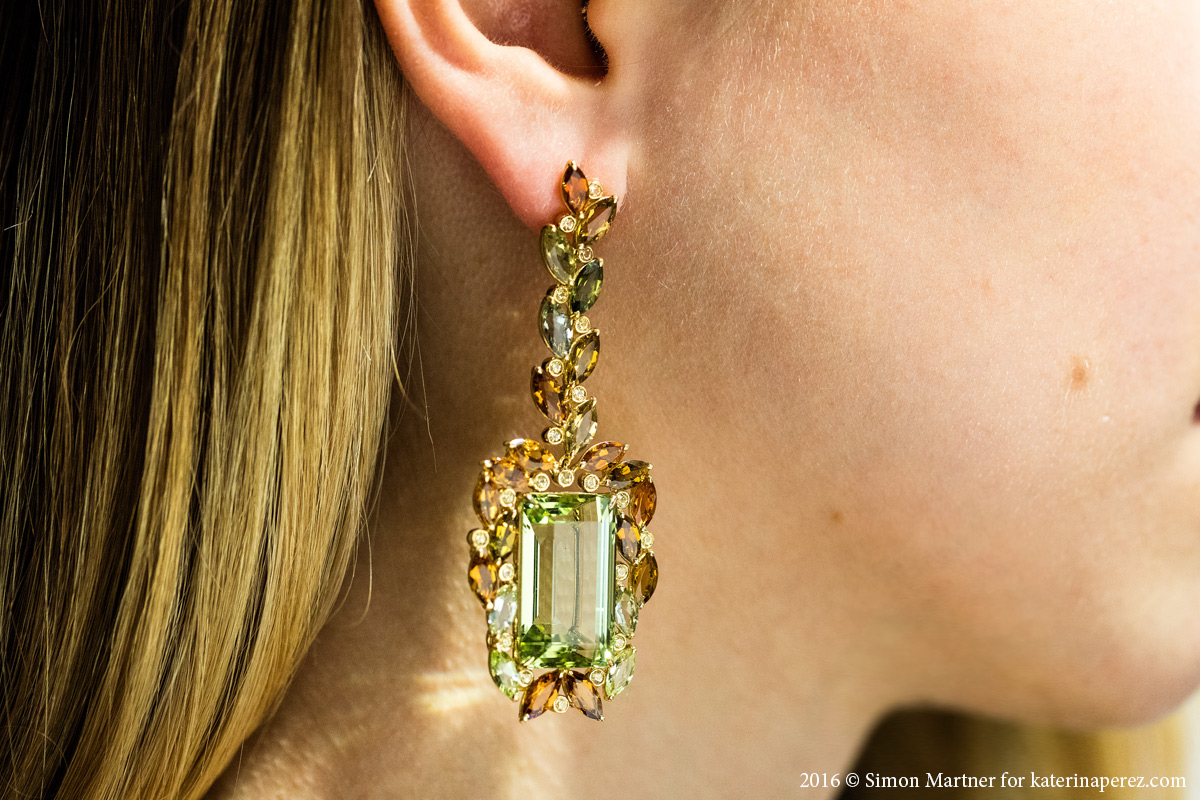 This surprise ring, like all pieces in the Maneater series has several hidden interesting details. I chose it as one of my top ten due to the element of unexpectedness. As I twirled the ring in my hands I gradually uncovered its secrets: for example, a little human figure hides on the inner side of the shank and the wings of the dragon move if lightly pressed.
Owing to the opals which exude a playful array of colours, Yael's bracelet is reminiscent of a celebratory firework of pink, blue, green and yellow sparks. On the other hand the piece of jewellery is more similar to an impressionist canvas, painted with a thousand brush strokes of oil paint. Or no, a few dozen chaotically piled stones – a pattern that is viewed through the window of a kaleidoscope. I guess you get the picture – this bracelet seduced me with its multifaceted nature.