After realising that walking down the aisle is akin to walking the red carpet for most women, in 2019 Micaela launched a bridal styling business. A bride-to-be herself, when she is not prepping her celebrity clients, she is consulting future brides on how to get the look they've always dreamed of for their big day.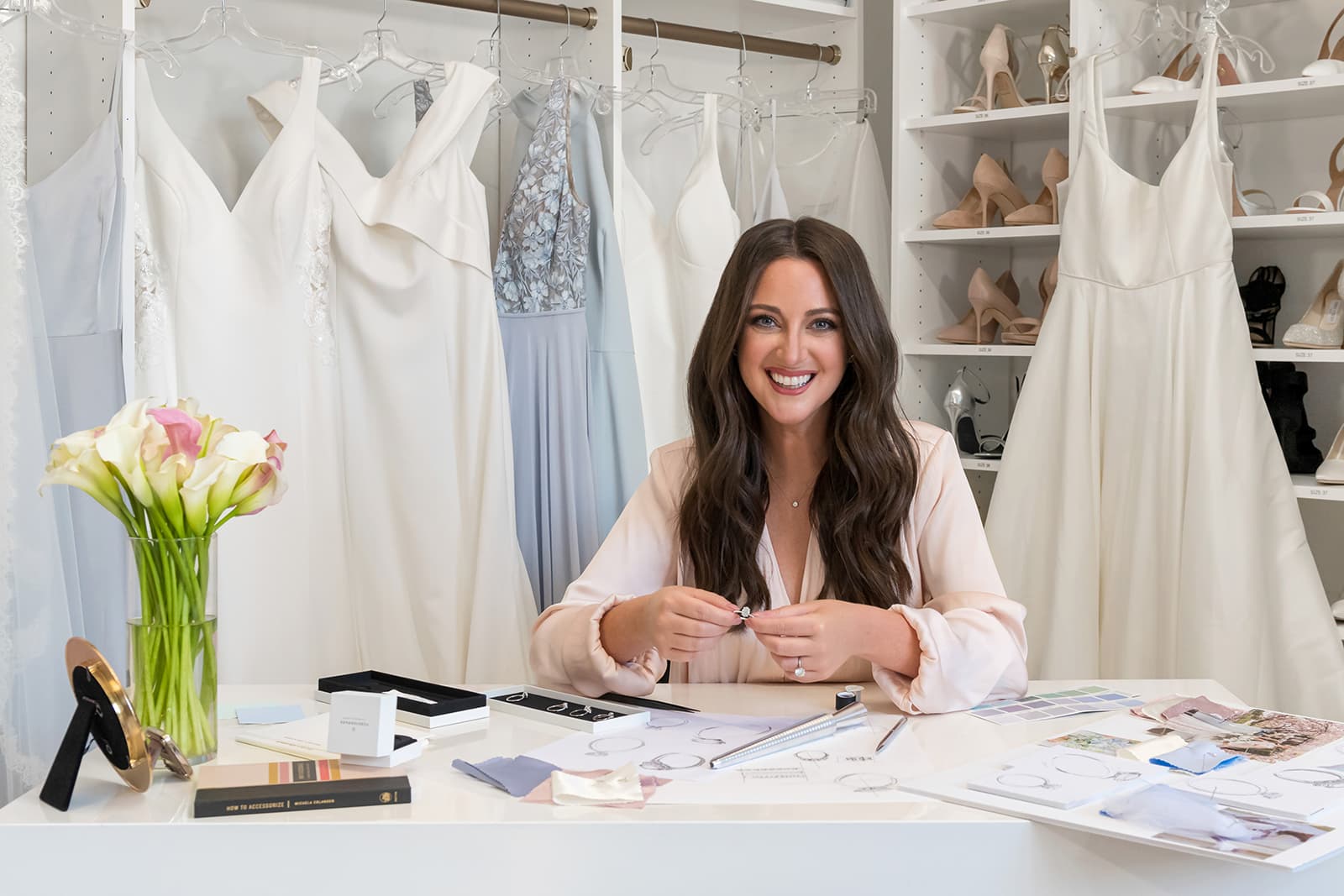 Known for her meticulous attention to detail when it comes to accessories, Micaela has counted on Forevermark to deliver exquisite diamonds for her clients throughout her career. She also knows how key diamonds are for most brides on their wedding day. "While they are incredibly important at a big award show, diamonds are even more so on your wedding day," she acknowledges. "You want to choose something that is personal, that is 'authentically you' and that symbolises your commitment forever."
Thanks to her close relationship with Forevermark, in 2019 she was invited on a trip to De Beers Group's Orapa diamond mine in Botswana, a Southern African country rich in diamonds. There, she was able to witness the thrill of these natural treasures being discovered and learn about the benefits the mine brings to local communities. It was this eye-opening trip that inspired the stylist to create the Forevermark x Micaela bridal jewellery collection.
Micaela describes the collection, which consists of seven engagement rings available in a range of diamonds cuts, and two wedding bands, as "everything I know my brides are looking for: clean, delicate lines, settings that allow the diamonds to 'float', timeless platinum settings and hidden details". One such detail is revealed when you view the Simply Solitaire engagement rings from behind. On the underside of the round, oval and cushion cut centre stones, a circle of pavé diamonds is set to scintillate just beneath the girdle.
Micaela's Three Stone Illusion engagement ring, which features a central cushion cut diamond flanked by brilliant cut trapezoid stones, immediately caught my eye. Rectangular in shape with gently rounded corners and facets, the cushion cut is a classic vintage diamond cut that originated in the 19th century and its softened silhouette gives off real antique vibes. The trilogy setting exudes old-world glamour also and is a beautifully symbolic choice for a couple, with the three stones representing their past, present and future.
My favourite rings in the collection, however, are the two bezel set designs in which the centre stones are held in place by a strip of metal encircling the diamonds, rather than prongs. The sleek simplicity of the platinum settings really focusses the attention on the solitaire diamonds, which also feature pavé diamonds hidden beneath. The essence of modern minimalism, the East-West setting of the cushion cut diamond on one of the rings, with the stone set horizontally – a twist on the traditional vertical setting – is a truly lovely touch.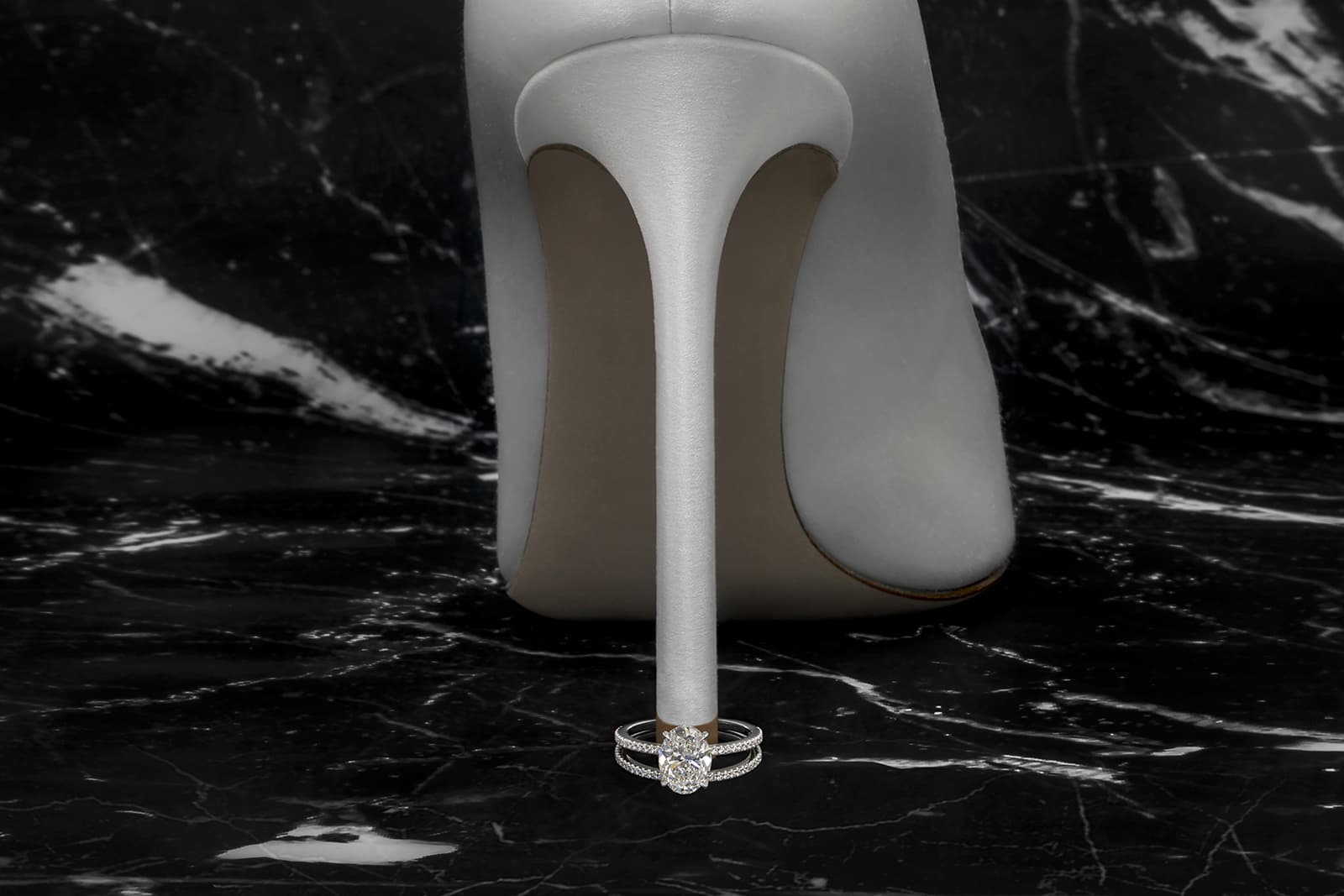 All the rings in the Forevermark x Micaela Erlanger bridal collection are crafted in platinum – an intentional choice because of its luminous finish. "Platinum is incredibly durable, so it's ideal for everyday wear," says Micaela, whose own engagement ring is set platinum. "It perfectly highlights a Forevermark diamond's brilliance."
A further two wedding bands will soon be added to the collection, inspired by Micaela's own, fast-approaching nuptials. She is getting married in spring 2021 and will be saying I do in one of the new designs. Wouldn't you just love to be a fly on the wall on that wedding? You can guarantee that this super stylist to the stars will have planned a breathtaking look for her big day, accessorised, of course, with plenty of Forevermark diamonds.