Fashion is no stranger to paying tribute to someone, something, or somewhere. There's the androgynous glam rock of the 1970s and 1980s that reappears in cycles, the ostentation of Studio 54 that often has its moment, as well as the flapper aesthetic of the 1920s that we've seen come back around more than once. What interests me, though, is when brands use jewellery, diamonds, gemstones, and the intricacies of crystal structures as their muses. When you spend your life immersed in the world of high jewellery, seeing it 'worn' in a new way, whether as embellished fabrics or vibrant prints, is really quite exciting! It's as if brands are paying tribute to jewellery and remarking upon its significance in their creative process, while also spotlighting its beauty, artistry, and diversity. What is not to like?!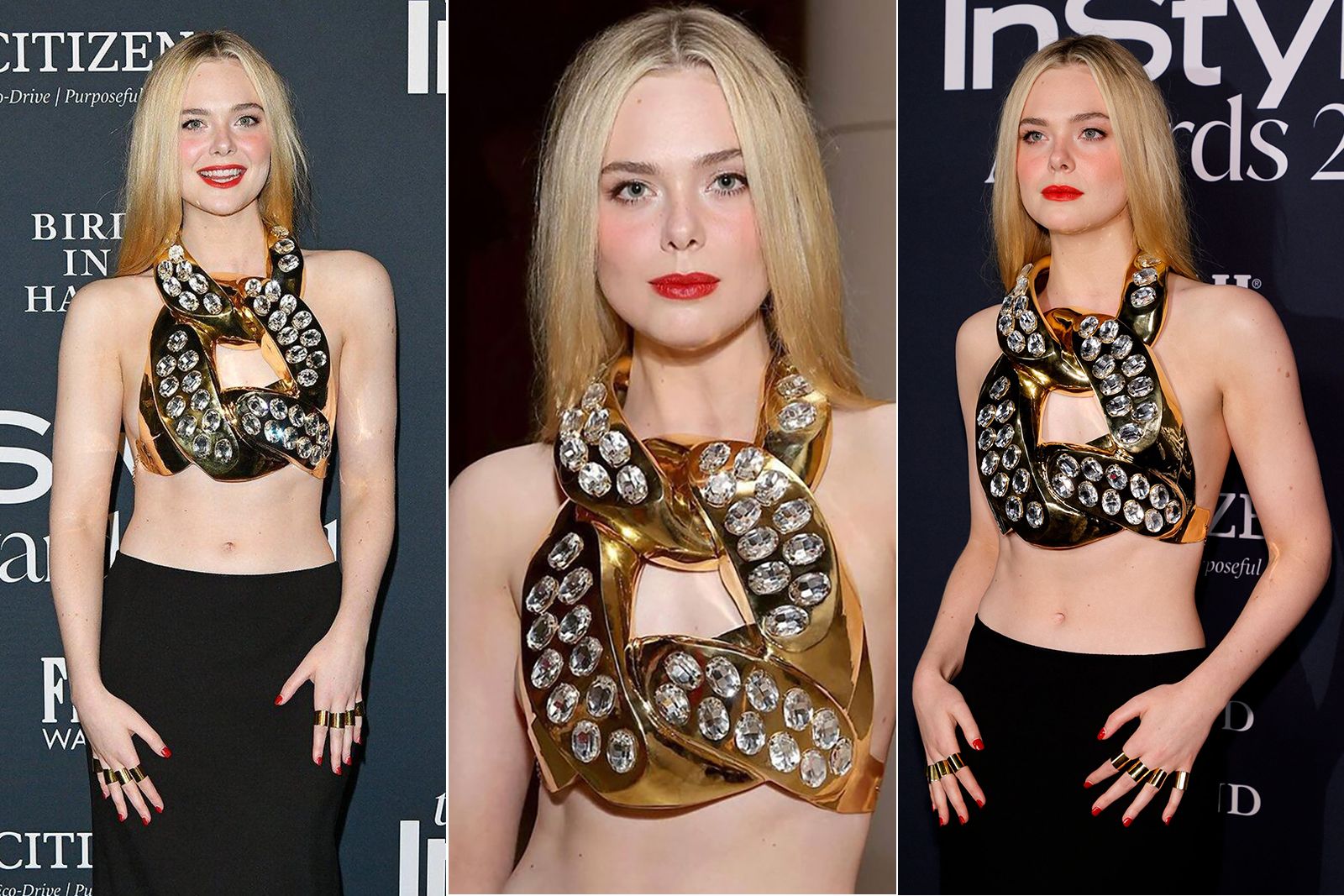 Viktor & Rolf – Oversized Gems
Why am I broaching this subject now? Well, it appears that we are enjoying a sartorial wave of fashion brands using jewels as a core component of their collections. Perhaps one of the most striking of recent years is the Fall 2021 Haute Couture collection of Viktor & Rolf. Its royal-themed ensembles included the most lavish, Georgian-esque cacophony of gemstone clusters, but rather than being worn they were sewn into clothing. Imagine oversized padded pear-cut gems busting from gowns and dresses with grand necklaces attached to the collar, rather than laid on top. These fabric adornments are not only large and colourful; they feature 'settings' like halos and beads that mimic the way a real gemstone would be placed.
Dolce & Gabbana – Colourful Crystals
For SS22, Dolce & Gabbana transformed its male models using crystals and gems, including fully bedazzled suits, decorated lapels and shoes, trousers encrusted with fancy-cut stones and even underwear given the same treatment! In my view, the colour palette of gems is what's been used as inspiration by the designers… when one has access to the complete rainbow of nature's shades there are no limits to the outfits you can create. My favourite piece is an ultra-fine black jumper – almost completely transparent – covered in pear, round, oval and princess-cut rainbow crystals as if they've simply tumbled out of a collector's bag and fallen where they may.
Balmain – Golden Chains
Elsewhere, we've seen the lines between fashion and jewellery blur so the two are hardly indistinguishable. Just look at Elle Fanning's incredible Balmain chain top, which she wore to the InStyle Awards in 2021. This particular piece comes from the wider Balmain Spring 2022 Ready-to-Wear collection, which includes golden chain tops, extraordinary chokers, belts and cuffs, as well as dresses wrapped entirely in red chains and covered in chainmail. The Balmain Resort 2022 collection is equally encrusted in silver, deep blue and gold gemstone-inspired tops and dresses that look like models have raided a treasure trove and draped the findings over their shoulders.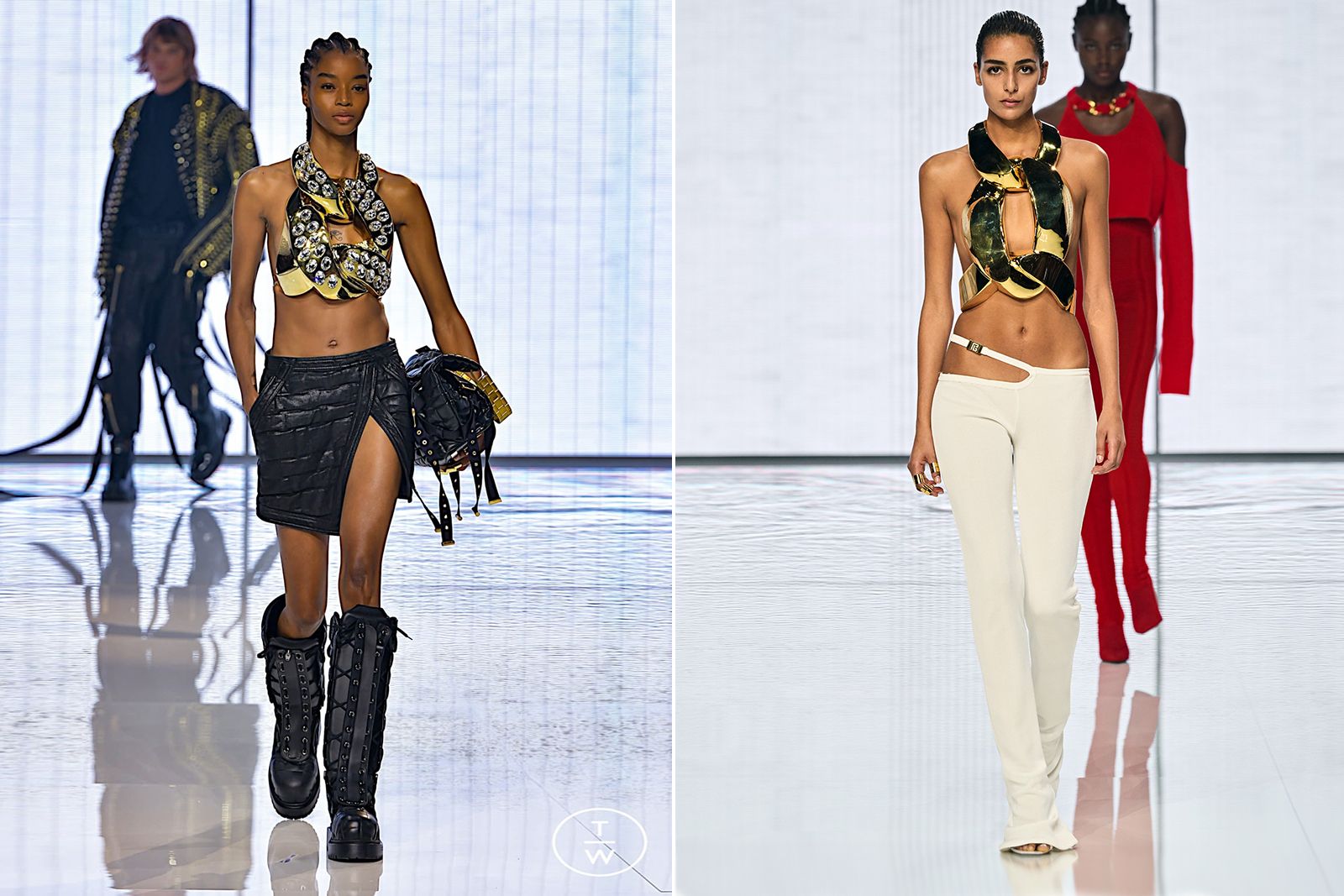 Schiaparelli – Avant Garde Jewels
While we are on the subject of 2021 red carpet stars, we must mention Bella Hadid and the Gold Lung necklace she wore to the Cannes Film Festival, which was designed by Daniel Roseberry for Schiaparelli's FW 2021 Couture collection. The latter collection had some interesting parallels with ancient fillagree goldwork, as well as jackets dripping in briolette-like crystals, and precious metal colours throughout.
Simone Rocha – Feminine Pearls
The SS22 collection by Simone Rocha appeared to be built around pearls, including clutch bags in the shape of giant baroque beauties, hems and cuffs decorated with pearls, and socks covered in clusters of pearls like something out of the eighteenth century. The theme of the collection was said to be motherhood, christenings and even nursing babies, so it's clear that pearls were used not only for their lustrous colouring but also their meaning. Consider Venus emerging from a giant shell and the parallels between womanhood and pearls (even the story of Cleopatra and her natural pearls shows the link between feminine strength and these treasures of the sea).
Thierry Mugler – Dripping Crystals
Despite all these up-to-the-minute examples of jewellery inspired dressing, there are some names in fashion that we instinctively associate with jewels. Earlier this year, Manfred Thierry Mugler, the French designer who defined 1980s fashion, passed away aged 73. His looks were often shimmering, crystalised and adorned to catch and throw the light in ways we typically associate with jewellery. Although he left his eponymous label in 2003, more recent works by the designer have jewels at their heart. Consider Kim Kardashian's 'wet look' dress for the 2019 Met Gala that seems to drip with crystal water droplets, or Cardi B's archival Thierry Mugler looks for the Grammy's, which include one dress with a waistline and belly button crafted entirely from pearls!
Paul Smith – Rough Minerals
Finally, sometimes we see a meeting of minds in fashion and jewellery that can lead to exciting things. A case in point is the brand Paul Smith, which used vintage jewellery on offer at London-based antique jewellery specialist, Bentley & Skinner, to
create a
fabric
print
in
2018
. The brand has also used hardstones and crystal forms to elevate its materials – examples include men's shirts, t-shirts, ties, and scarves, some with the unmistakable swirls of malachite and the crystal structures of quartz.
When fashion pays tribute to jewellery, amazing things happen. I think the images in this article are a testament to that fact! While often they are imitation crystals rather than precious gems, I do look forward to the day when a high jewellery maison and a haute couturier team up and blow us away with a piece of fashion magic.