Since then, Fabio established himself as one of the most innovative voices in the world of fine jewellery design. He works extensively with unusual materials like titanium, carbon fiber, stingray or ebony which - in combination with succulent coloured gemstones - form striking contrasting designs. I caught up with Fabio before Masterpiece London 2019, where he showcased his new jewellery for the discerning crowd among objet d'art, antiques, and a select few jewellers specialising in one-of-a-kind pieces.
Katerina Perez: How would you describe your approach to design?

Fabio Salini: I've always wanted to offer an alternative to the big brands and focused on creating designs that are different from everything else out there. I think today it is even more important, because luxury is going in two different ways in my opinion: mass luxury in terms of expensive materials etc., and then the niche luxury where exclusivity is very important. So not being so visible to everyone is of added value.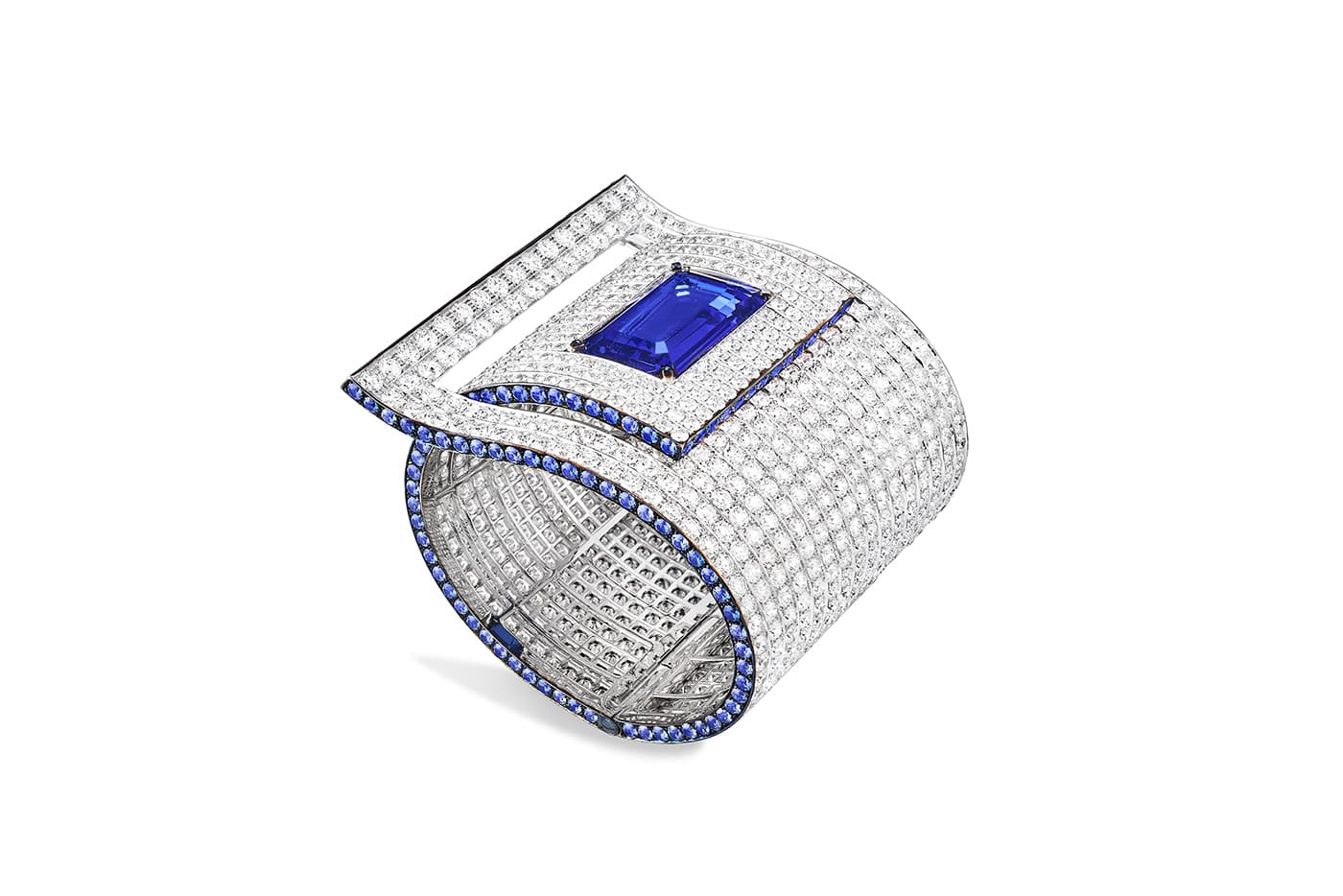 KP: You are best known for incorporating bold, unusual materials into your high jewellery designs. Can you tell me more about this?

FS: I have always been fascinated with experimenting with different materials, I have set diamonds on leather because I wanted to create a design full of contrasts. I am an artist, and I want to evoke something - making something that is simply valuable is not my goal. My modus operandi is to be brave and daring. When you see something mounted on copper, or silk or leather you will say, "this is Fabio Salini" because nobody else would do this.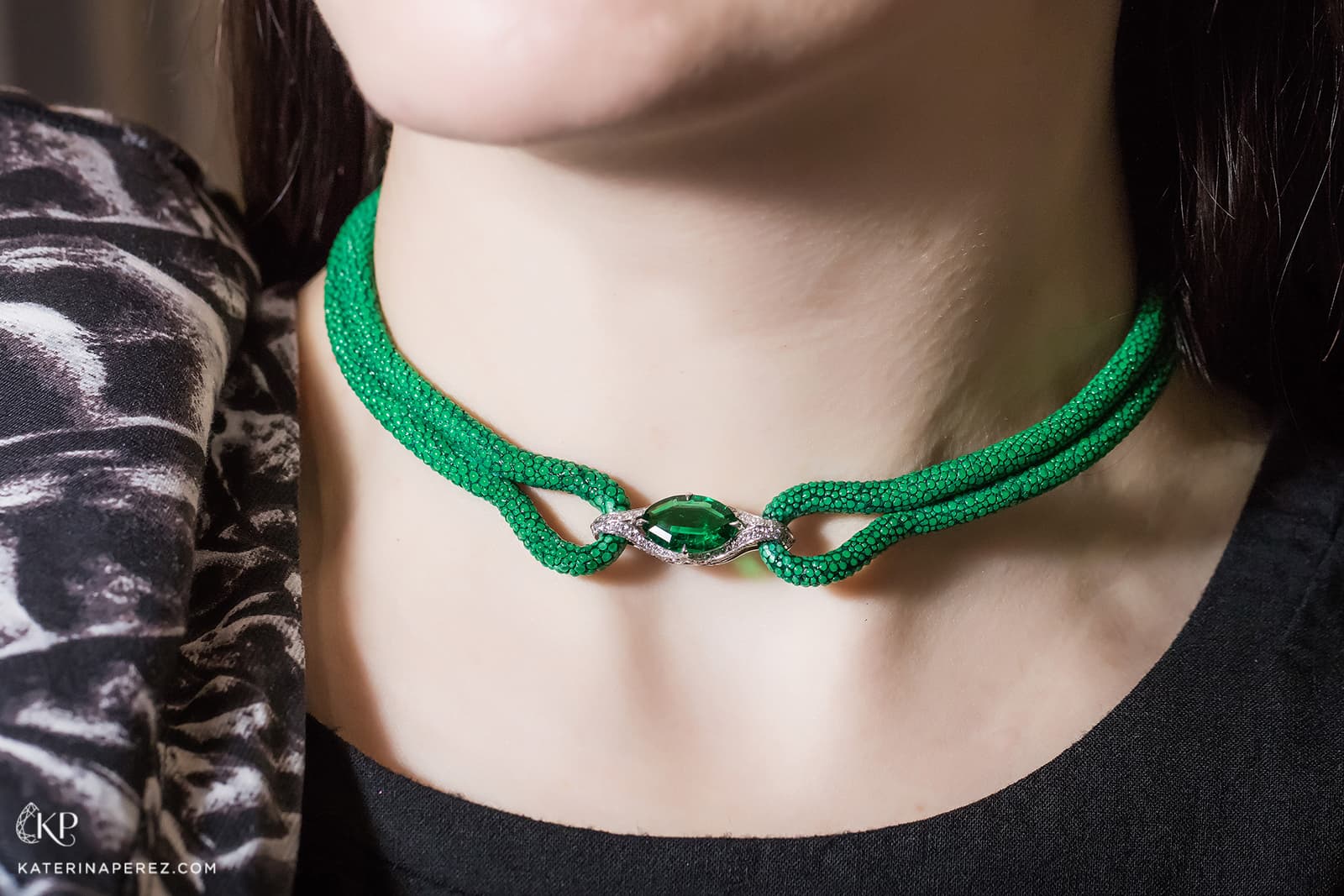 KP: What is the starting point for a Fabio Salini design?

FS: Everything starts from the stone, yesterday I was talking to one of my dealers and he said "you have educated me in a way, because you have asked me to look for and buy different things. Your taste is so unusual." From dealers, to workshops, to journalists, I only work with people who are passionate and who understand what I do.
KP: It is interesting how you see gemstones as a tool to give your jewelry colour and metal is simply there to create a form you have in mind...

FS: That's true, I use stones the same way a painter uses colours. Of course I am attracted to the value of the stones too, but it's the beauty that matters to me the most. Every single material I have used has given me the opportunity to experiment with volume and colour.
KP: Please, give us an example...

FS: I began using carbon fibre and it replaced ebony, because I can do much more with it. I have been working with titanium for the last 14 years, but never did enormous flowers or animals, even those are in fashion now, I try to avoid trends and so I just incorporated small titanium elements in my designs.
KP: Do you feel that material educates you? And how have you learnt from experimenting in this way?

FS: Everything I have worked with provided me with a sort of education, because every material has limits and different possibilities. Everything is useful and every single material has a meaning in my story as an artist, has a result in my production, and allows me to break my own boundaries and to go even further.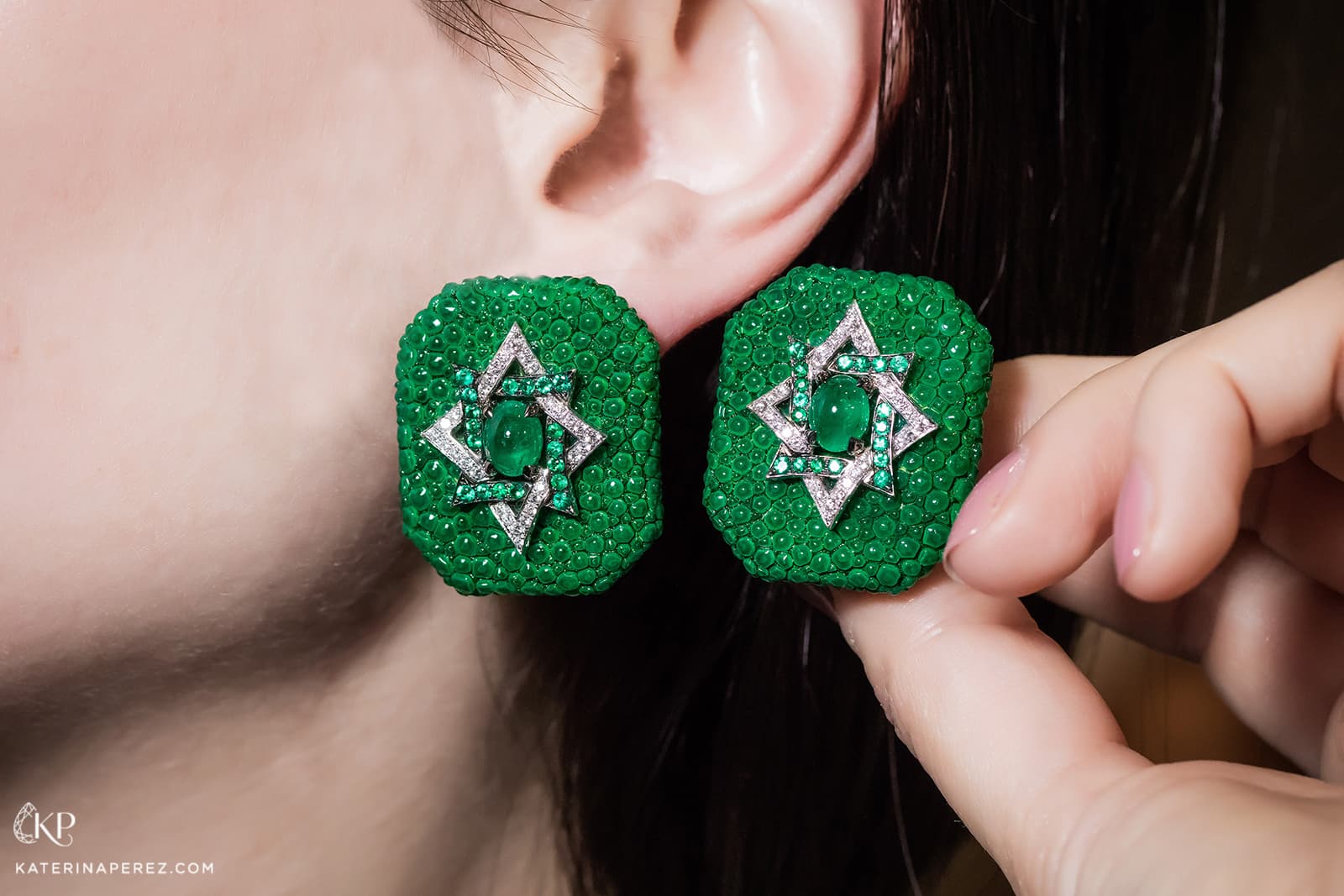 KP: How did you develop this taste for the unusual?

FS: I think it's inherent and also having worked with famous maisons in the seventies made me realise that wanted I want to create something different. I was very spoilt, because I became used to the highest quality stones, top gem dealers and workshops. It was the end of the nineties, and brands kept on increasing their businesses, which I couple never compete with. So, I thought that creativity had to be my point of strength.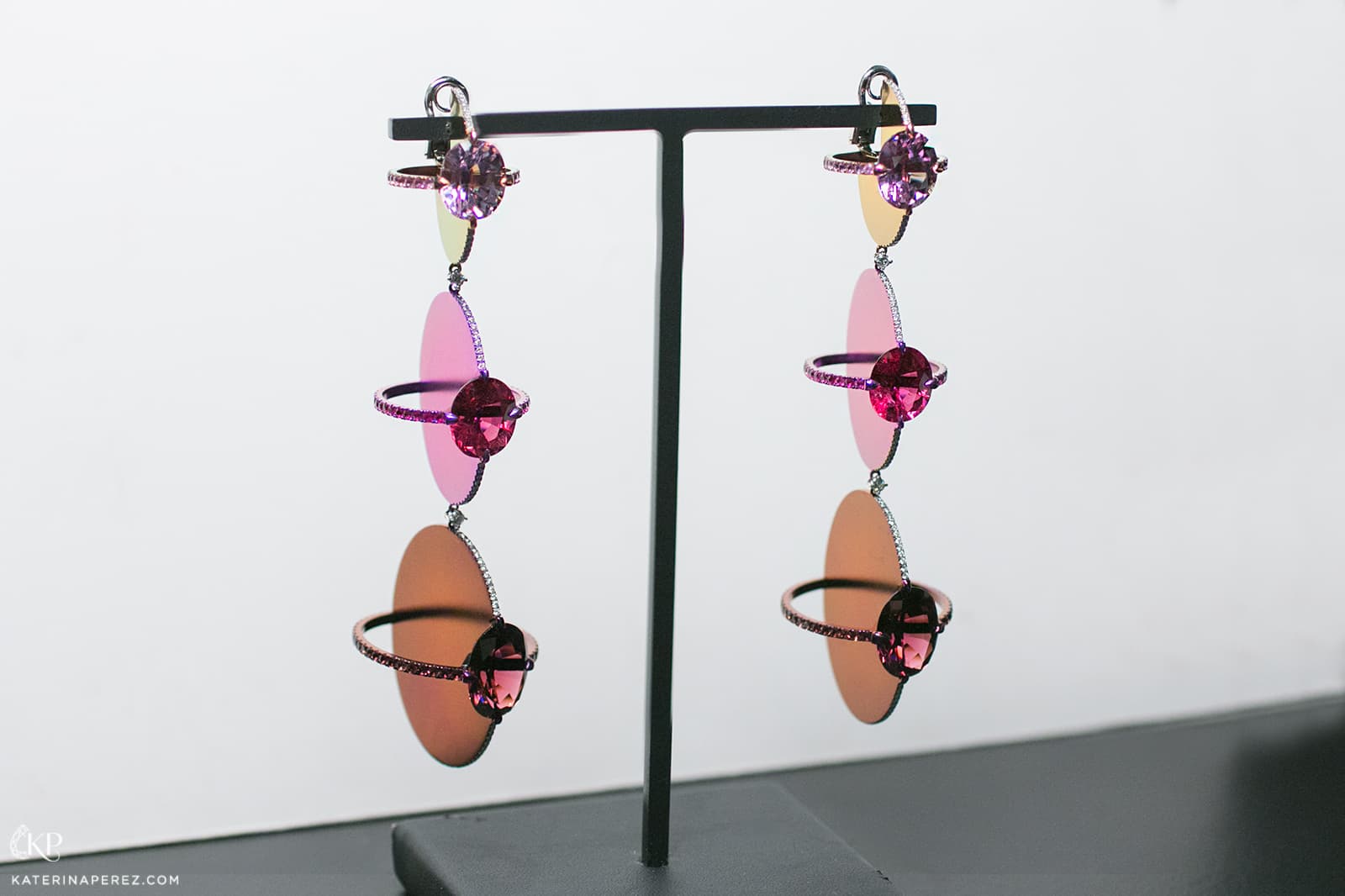 KP: Can you tell us about the new pieces that you brought to Masterpiece?

FS: I have developed the 'Knot' which is a symbol I like very much; it perfectly embodies the union of material which is unique to my methods and production. It features carbon fiber, gold and titanium with pearls, beads and diamonds. Beside the continuing evolution of the carbon fiber pieces, I am exploring the mirrored surfaces that can be achieved with highly polished gold - they multiply volumes, and reveal details not visible at first sight, creating a surprise effect which is particularly intriguing and seductive. Finally, the buckle - my iconic creation is newly realised for Masterpiece in an extremely rich, one-of-a-kind version.
KP: I still remember how, when we met three years ago, you told me that you really wanted to participate at Masterpiece...

FS: Yes, this exhibition is an interesting vitrine of an international clientele whom are both connoisseurs and collectors, therefore is an occasion for selling. However, it also represents an extremely important occasion for positioning, showcasing the importance and ingenuity of my latest designs.