Thanks to Ilgiz, some rare examples of beautifully adorned jewellery have surfaced, and anyone who wishes to see them will be able to do so between 31 March and 31 July 2016 at an exhibition being held in the Assumption Belfry at the Kremlin. Among the two thousand resident exhibits from the permanent collection of jewellery art at the Moscow Kremlin Museums, there are already five precious pieces by Ilgiz Fazulzyanov (including a pair of butterfly earrings which earned the jeweller the title of "Champion of Champions" at the Hong Kong jewellery contest). However, to appreciate Ilgiz's skills, seeing these items alone is not enough. Realising this, curators of the museum took the decision to organise a complete retrospective of the "King of Enamel's" works by bringing together about 150 pieces of his jewellery, designed and created between 1996 and 2016.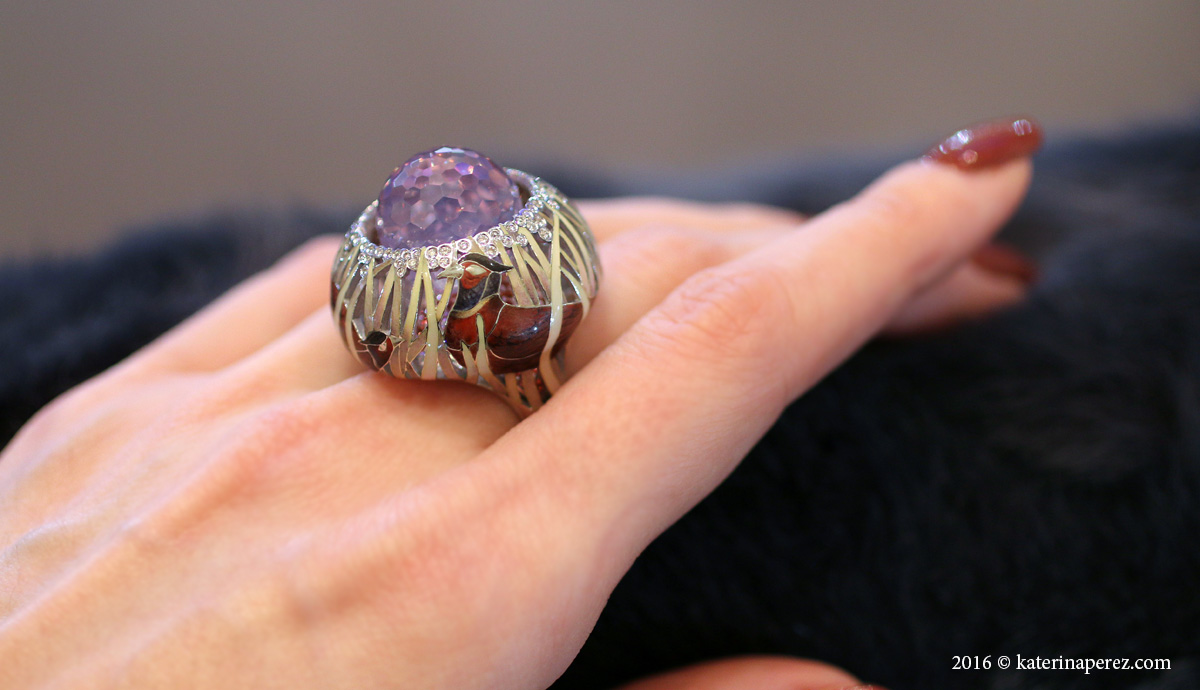 Nature has always been a major source of inspiration for Ilgiz, and over time he has embodied the natural world in his exquisite jewellery, including all sorts of flowers, butterfly, bird and insect species, and various other types of flora and fauna. Event organisers selected the very best of his jewellery, starting with the first works of his student days right up to his most contemporary pieces. They have titled the collection "Jewellery inspired by Nature. Ilgiz F."
Alongside the jewellery, drawings and sketches will be on display to give a more complete picture of the maestro. They also help uncover his artistic nature for those attending the exhibition. Visitors will be introduced to a new area of Ilgiz Fazulzyanov's activity too: the creation of unique hand-painted watch-faces for the Swiss company's "Bovet 1822" collection.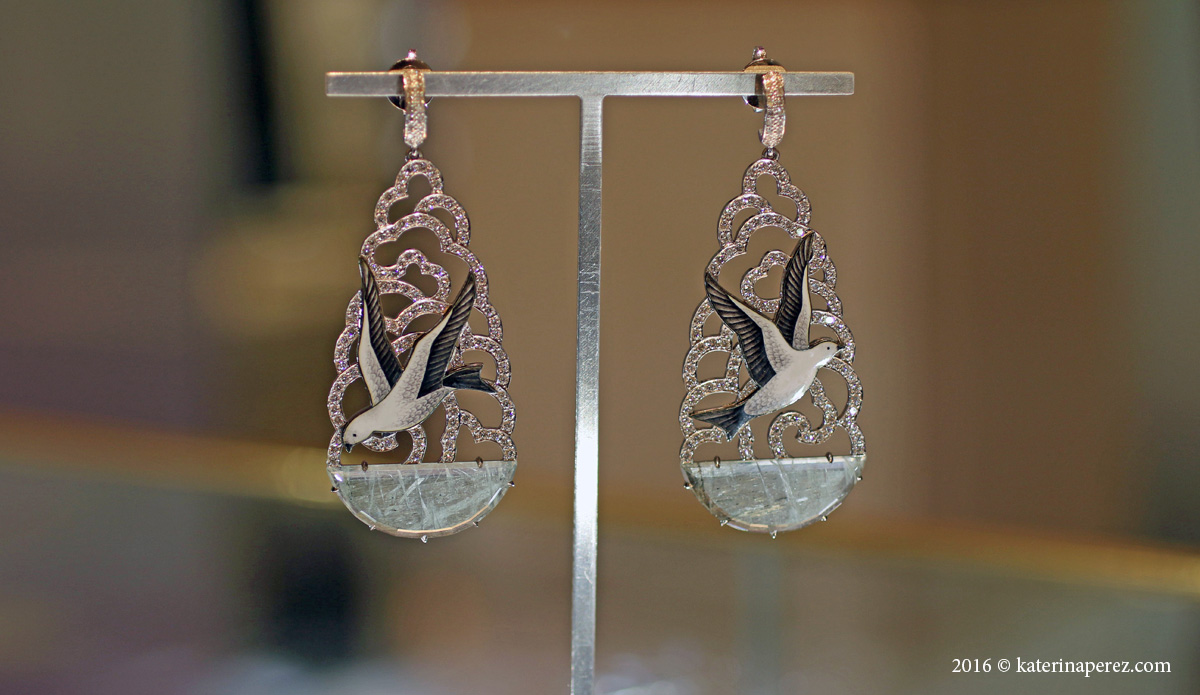 It is worth mentioning that Ilgiz is the only living jewellery artists whose works are going to be exhibited at such prestigious museum as Kremlin. This is certainly true recognition of his magnificent work which I have more than once introduced to you along with Ilgiz's techniques and award-winning projects. It is one thing to hear about it all, but quite another to see with one's own eyes the amazing Haute Joaillerie showpieces.
From Art Nouveau and Art Deco to national traditions, Ilgiz is always looking for new means of self-expression, and he will be able to tell a small circle of people all about this himself, as they join him for an exclusive three-day tour of Moscow. This will include dinner with the jeweller and visits to his workshop as well as the exhibition. In addition to this, you will be able to see the Russian capital, all in the comfort of an all-inclusive stay in Moscow. A Silver, Gold or Platinum tour will allow you to focus on all things beautiful, and any other concerns – from the transfer to accommodation and cultural activities – will be taken care of by Eve Group Worldwide Solutions. For more details and to book a tour, click here.