And so day 2 continues. In my previous post you have seen extravagant work of Lydia Courteille, beautiful pearl creations of Jewelmer and colourful pieces of Mauro Felter. Now let us explore works of three more designers.
Opposite Mauro Felter, on the left, was Anthony Lent's stand. I was familiar with his folk and fable-inspired work, but only from photos. Mostly sculptural pieces, they were all handmade by Anthony himself. Both of jeweller's sons, David and Max, work in their father's business, mostly in marketing and operations.
Anthony Lent draws much of his inspiration from the natural (and even supernatural) world: earrings shine out as half-crescent moons; the sun itself shines brilliantly in a pendant; rings smile with coy lips; an angel's face is frozen in time and trapped in a brooch.
Anthony's attention to detail brings still but compelling life to every last feature of his creations. It is no wonder that he often needs a microscope to add miniscule decorative elements to his jewellery. And, of course, these are only visible under a magnifying glass, with the aid of which I managed to spot the tiniest, cutest of snails sliming its way along one of the pendants.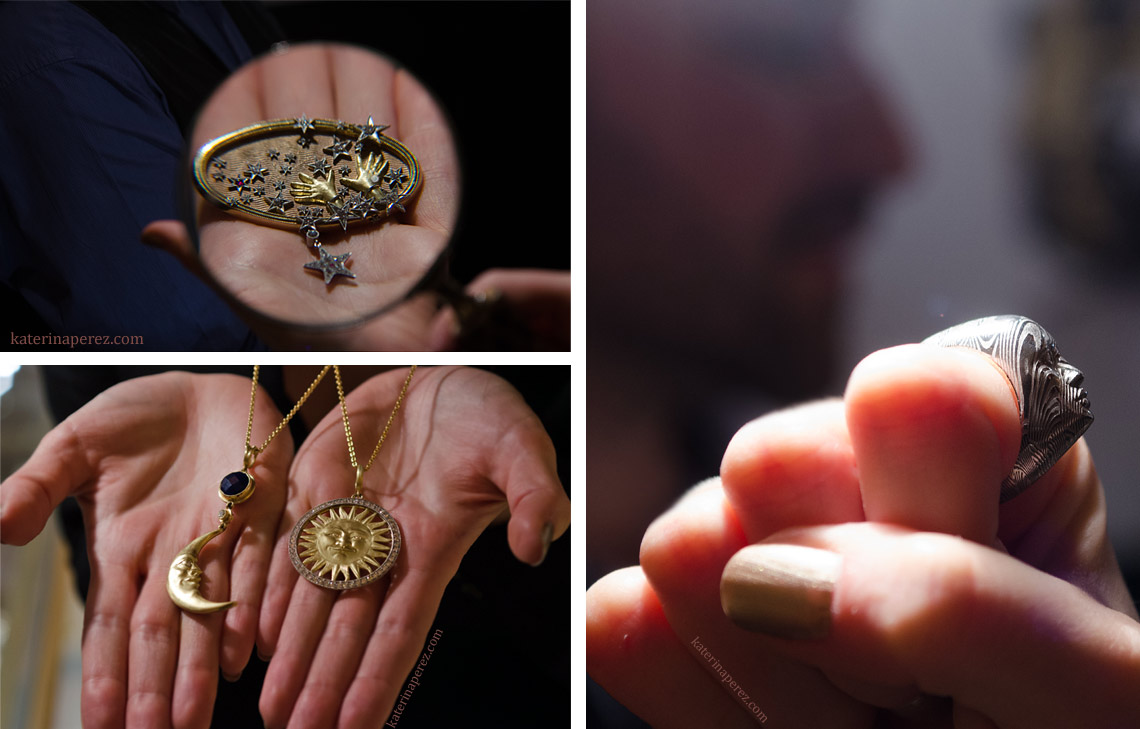 I moved from the minutely intricate to the bold "statement" work of Nina Runsdorf. The New York designer uses her acute fashion sense to cultivate the latest trends in unique, dear pieces. No surprises, then, that Nina's earrings were used in a TV series about the lives of Manhattan's elite – Gossip Girl.
At Couture, designers presented a wide variety of fashionable statement earrings: Runsdorf's signature diamond slice jewellery; briolette diamond jewellery; a piece with iridescent opals (of course). Tasselled earrings and necklaces are still hot property, and Nina has her own variation on this theme: a tasselled seed pearl necklace.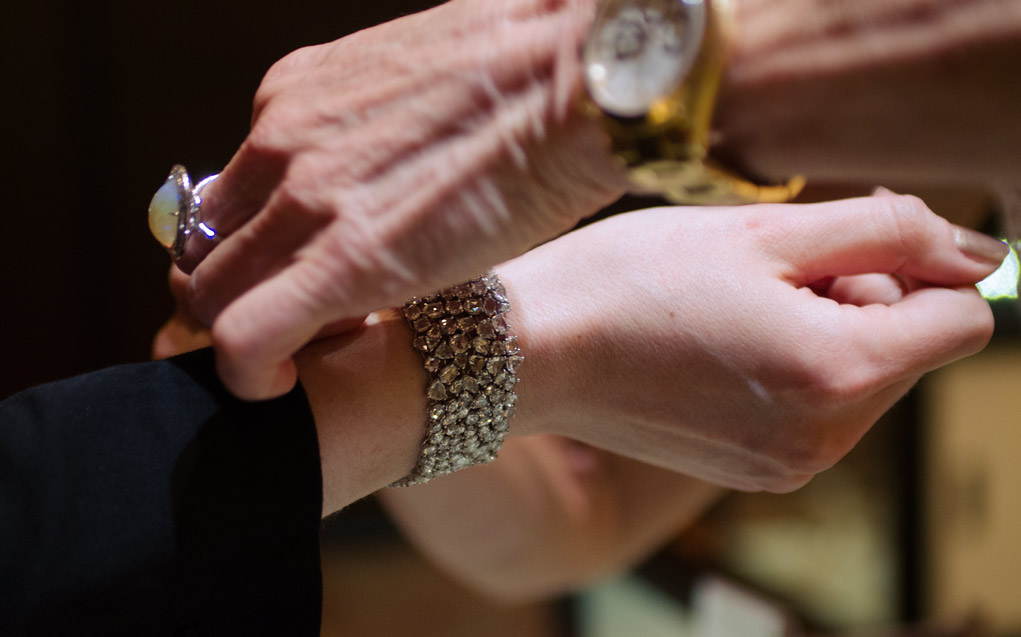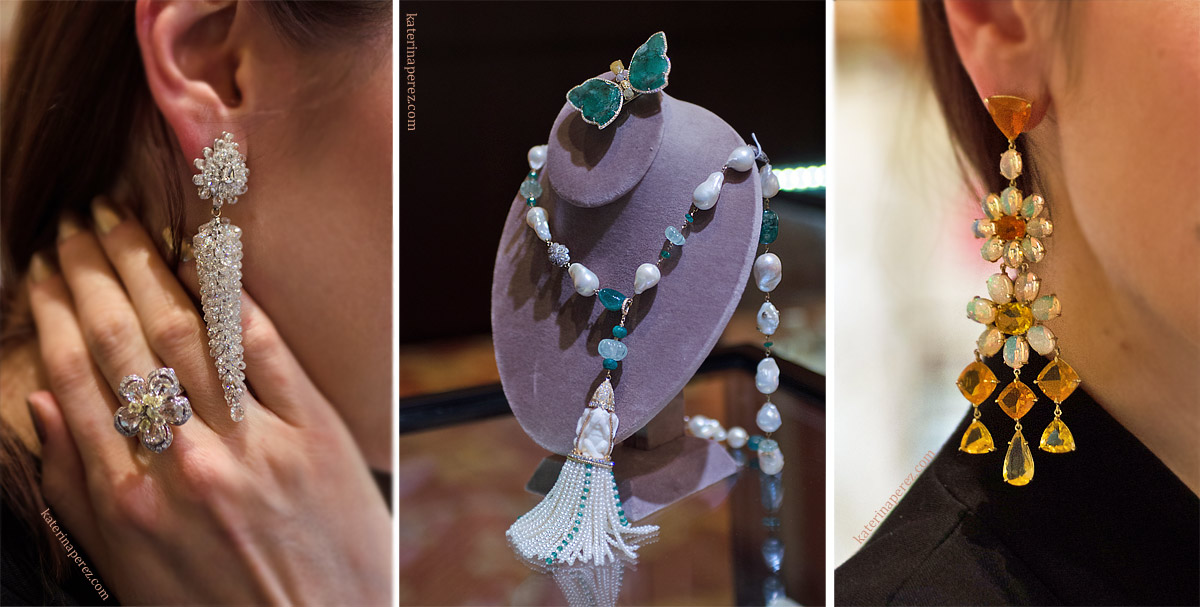 Before the end of another busy day I dropped into Arunashi, whose latest collections were on display at Basel just a few months ago. I couldn't help myself – Arun always fashions such breathtaking and unique pieces. The combination of rare gemstones with unusual raw materials never ceases to amaze and titillate.
I was particularly struck by an inlay ring: a bullet-cut diamond set in yellow gold, with a spring mechanism that allows it to be "fits all". Both precious and playful, the piece captured the essence of Arunashi jewellery.
And so one more day has passed… Part 3 is on its way. Stay tuned. KP