Celebrating the timeless beauty of nature, Maison Chaumet has partnered with Les Beaux-Arts de Paris to create an experience in which visitors can explore the natural world of plants through various artistic mediums. With Chaumet involved, jewellery is, of course one of the stars of the exhibit. Having one of the most impressive archives in the history of jewellery creation in Europe and drawing from its vast heritage of 242 years of experience, the Maison is presenting works of art pertinent to the storytelling of this exhibit.
After much deliberation, Chaumet decided to enlist a professional botanist to curate the exhibit. Marc Jeanson, a taxonomist by profession, is the former director of the Herbarium at the Musée National d'Histoire Naturelle in Paris, and he is now the botanical director of the Jardin Majorelle in Marrakech, Morocco.
"People often hear the word plants and think flowers. But they forget that the flower is just a stage of a plant's life. I wanted to remind people of this through this exhibit," Marc Jeanson.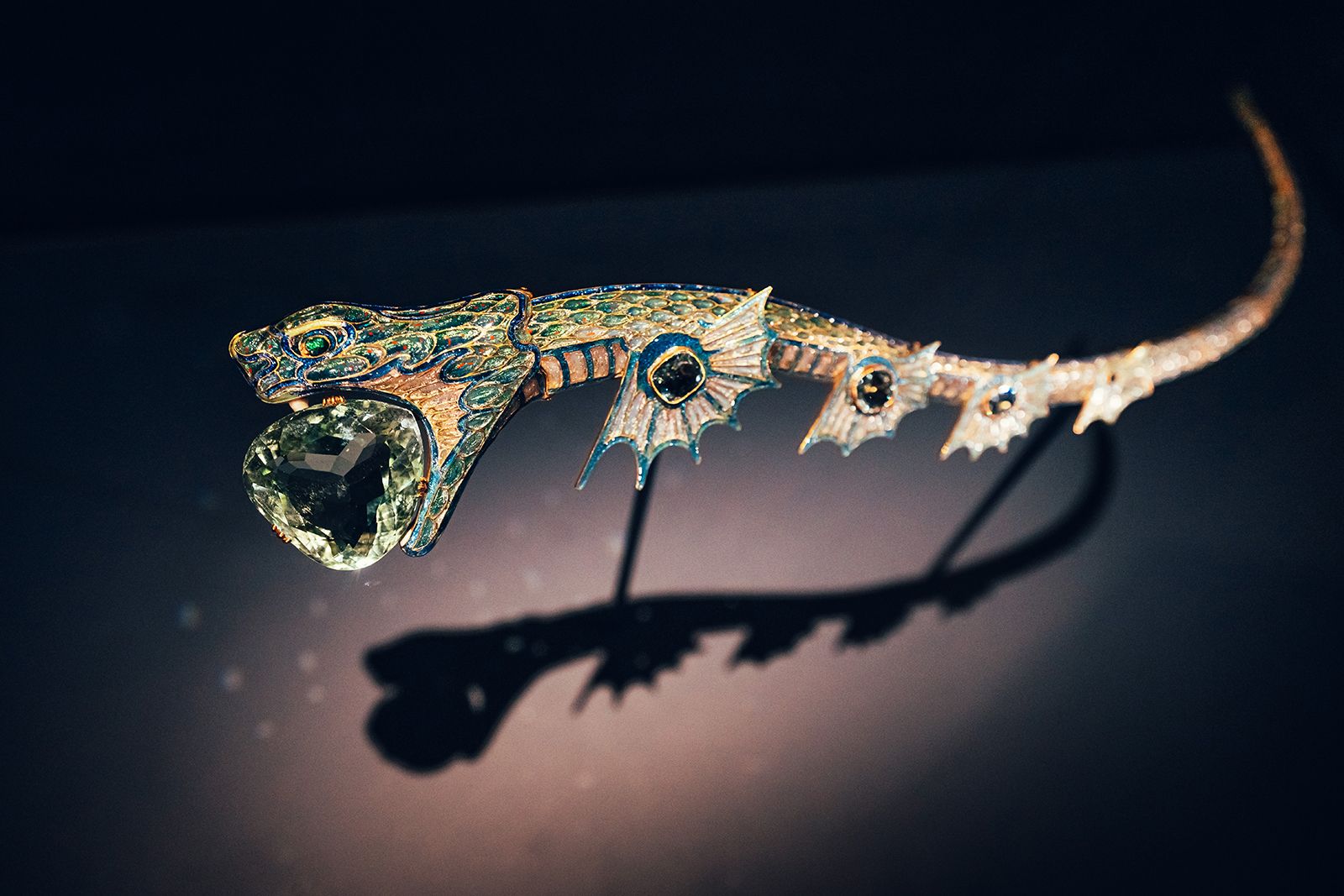 Every work of art in this exhibit, each painting, sculpture, textile, photograph, piece of furniture, and jewellery object, was hand chosen by Jeanson himself. His first words when introducing the exhibit were: "I know nothing about art, jewellery or the luxury world in general. What I do know is plants". This was the perspective on which he built the exhibit.
When curating works of art from the Chaumet archives, Jeanson had his work cut out for him. Nature has been a major source of inspiration for the Maison since its founding in 1780 by Marie-Étienne Nitot, a man who identified himself as a "naturalist jeweller". The plant connoisseur combed through piles of silver-nickel prototypes, around 66,000 drawings, 60,000 negatives, 33,000 glass plates and 300,000 prints before making his selection. The result was a final edit of nearly 400 works exploring 5,000 years of art and science, of which 80 were pieces of jewellery from Chaumet and other houses.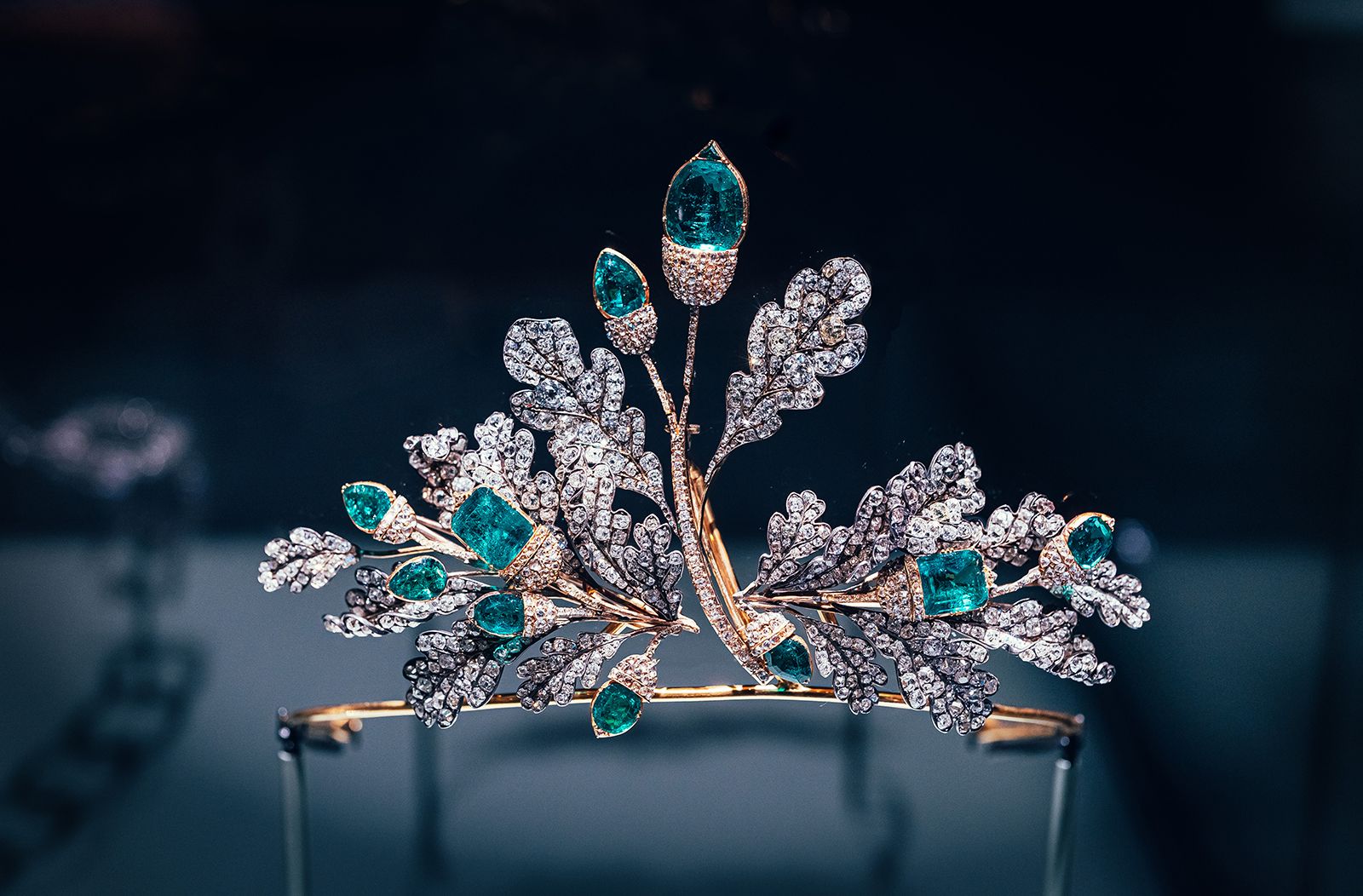 The exhibit opens with a prehistoric fresca, almost 5,000 years old, from southeast Algeria, depicting a variety of palm trees. "Most cave drawings depict humans and animals; here we have one of the earliest examples where plants are depicted," Jeanson says. Having sparked our curiosity, we then enter the main exhibit. Split across two floors, the first depicts wild nature divided into three sections: bedrock, seaside and reedbed. It is on the first floor that we see some of the Maison's most important works of art. No piece of jewellery could be more fitting to open the exhibit than a historic Chaumet brooch. Famed for its uniquely detailed nature-inspired brooches, this type of jewellery piece is perhaps Chaumet's most iconic work, apart from reinventing the tiara with the help of its patron, Empress Josephine. Upon entering the main hall, we are presented with heritage ivy brooches, accompanied by their original workshop drawings and renderings. Following this selection of unique brooches, Jeanson highlights other important wild plant-themed jewels key to the Maison's DNA, such as diamond oak leaf tiaras, a natural pearl holly leaf brooch, carnelian intaglios and a bayadere necklace made of pearls and natural seed pearls.
We then ascend to the second floor, where Jeanson chose to exhibit a series of flowers and crops that can be cultivated for human benefit. He says: "Mankind over time has become exceptionally passionate about flowers. They have been studied so closely by the artists that many renditions and drawings reached a level where certain sketches are of such scientific accuracy that they could be published in botanical journals".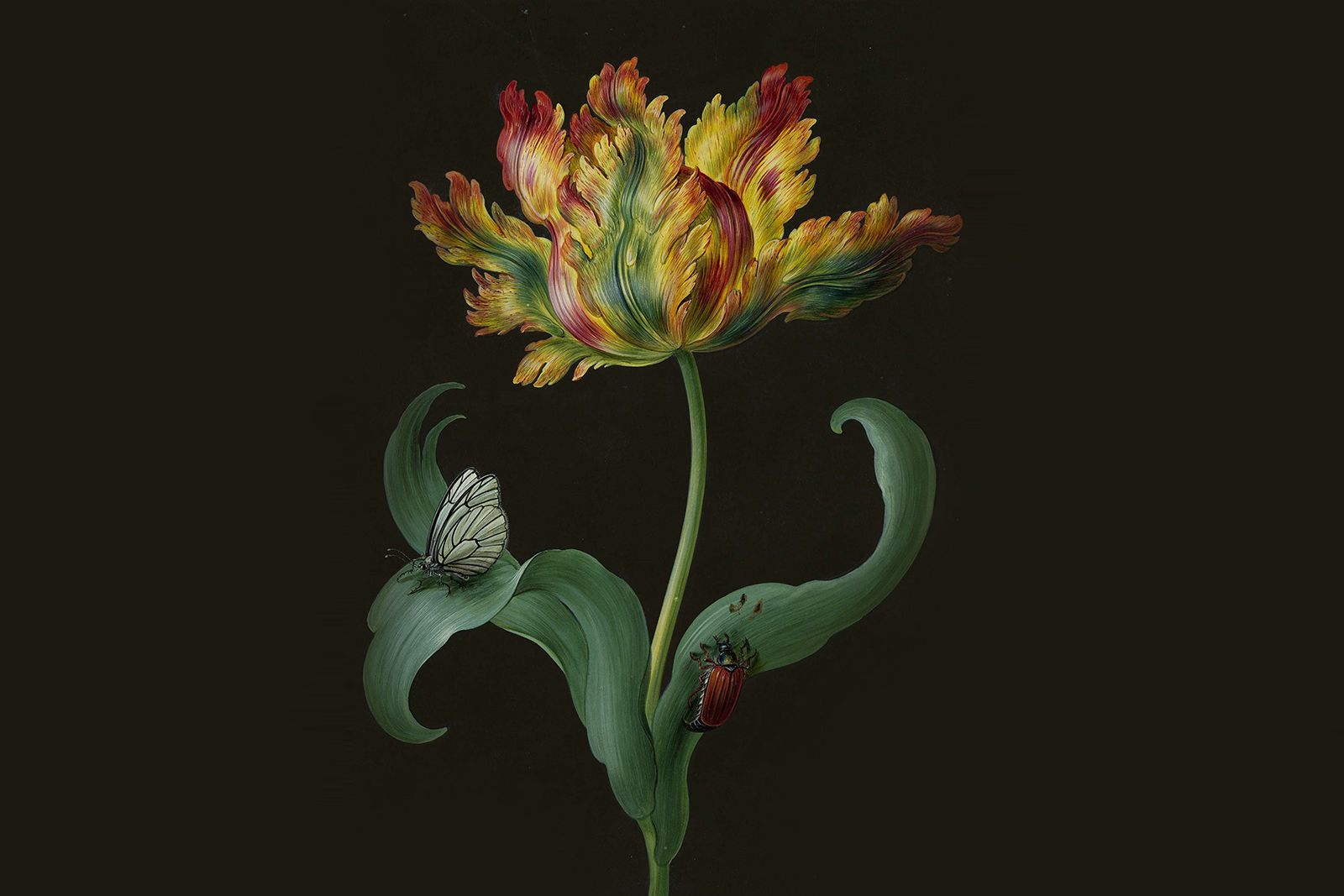 A true jewellery highlight from this level is the wheat leaf diamond tiara, created in 1811 for Empress Joséphine. Perhaps one of the most important pieces of jewellery in the Maison's archives, this piece is on display alongside a little black jacket designed by the iconic couturier Yves Saint Laurent, embroidered with ears of golden wheat and showing how the motif of crops and plants in fashion has transcended time and artistic mediums. Another highlight is the Chaumet Pansy tiara circa 1850. This particular diadem is a masterful embodiment of Chaumet's skilful scientific understanding of the pansy flower. The petals are arranged in several planes with their edges curved, much like the real flower found in nature. The Lily of the Valley was an equally important floral motif for the Maison. The recent Passion Incarnate Lily Tiara, made in 2016 of gold, red spinels, garnets, tourmaline and diamonds, brings to life the true scientific rendering of this beautiful flower.
The exhibit Végétal – L'École de la Beauté will be open to the public at The Beaux-Arts de Paris until September 4, 2022. If you love jewellery, if you love flowers, if you love to learn, and you want to be amazed by beauty and craftsmanship, then this exhibit is without a doubt one to visit.