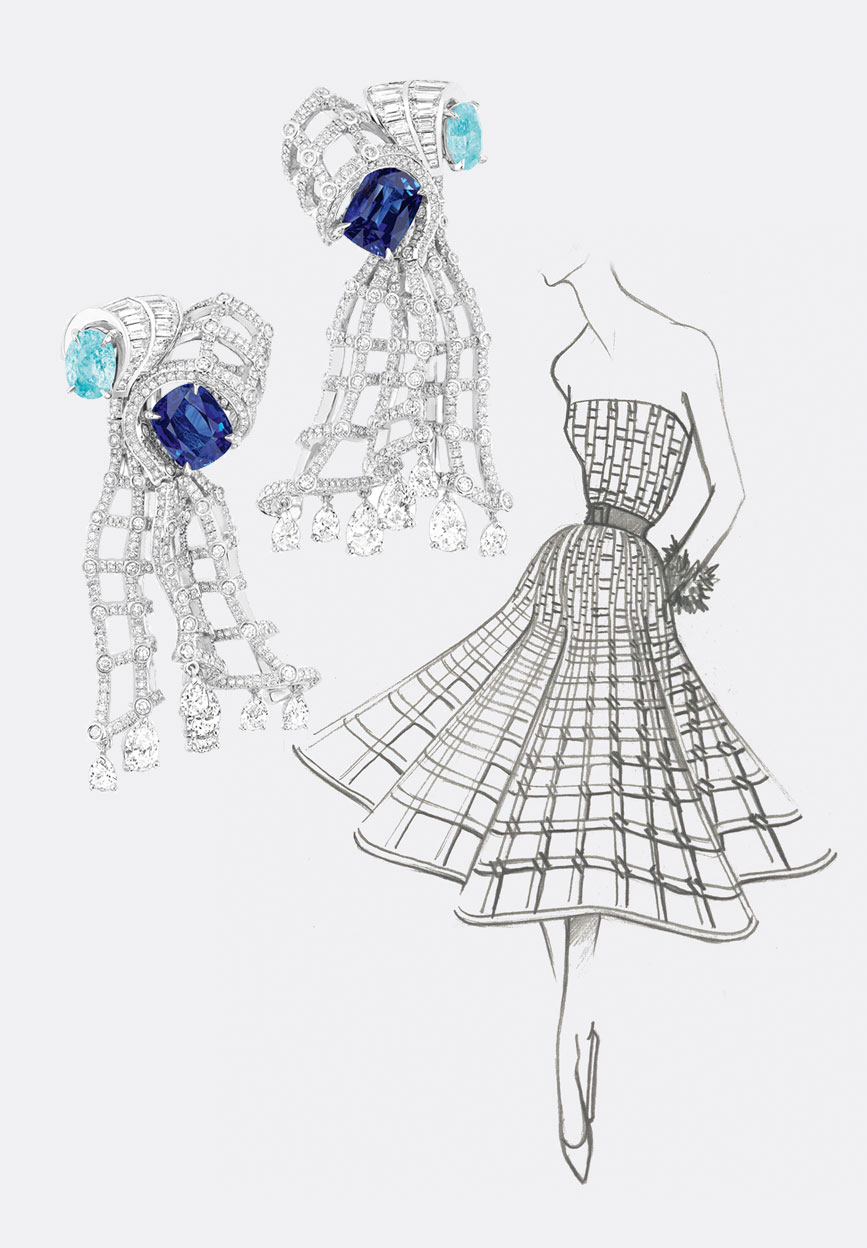 I would go so far as to say that the new Dior Joaillerie high jewellery collection called Archi Dior can be ranked amongst those that are better seen once than heard about a hundred times. For that reason I am only going to write a few words about the idea which Dior's creative director Victoire de Castellane strived to realise when she fashioned her trinkets and filigree.
As always, Castellane has paid tribute to the fashion maison's founder Christian Dior through her latest work. The 44 chic jewellery pieces are the embodiment of decorative couture elements: drapery, plisse, falbala.
Making a departure from the fabric theme, as was the case with the Cher Dior collection, Castellane has used precisely constructed shapes and lines. She has orchestrated a bold antithesis by using large precious stones together with a sprinkling of tiny diamonds, creating an identifiable direction for the whole collection of glistening earrings, rings, bracelets and necklaces in "Archi" (an abbreviation of the French word for architecture). Why reference architecture, I hear you ask. Because Christian Dior dreamed of becoming an architect and, even after choosing the path of couture, he continued to follow the rules and principles of structural design.
Associations between Castellane's creations and the now famous fashion designs immortalised by Christian Dior can clearly be drawn. Look below at the emerald bracelet with a baguette diamond band going across – isn't it very similar to the tightly bound waistline of the classic "bar" jacket? And the sapphire and diamond earrings on the right – it's obvious that the prototype for this design was one of Dior's cocktail dresses. The ring with the yellow and pink diamonds below is reminiscent of precious drapery with its particular creases and shades of material. In short, Archi Dior is the unrivalled splendour of jewellery art inspired by high fashion. KP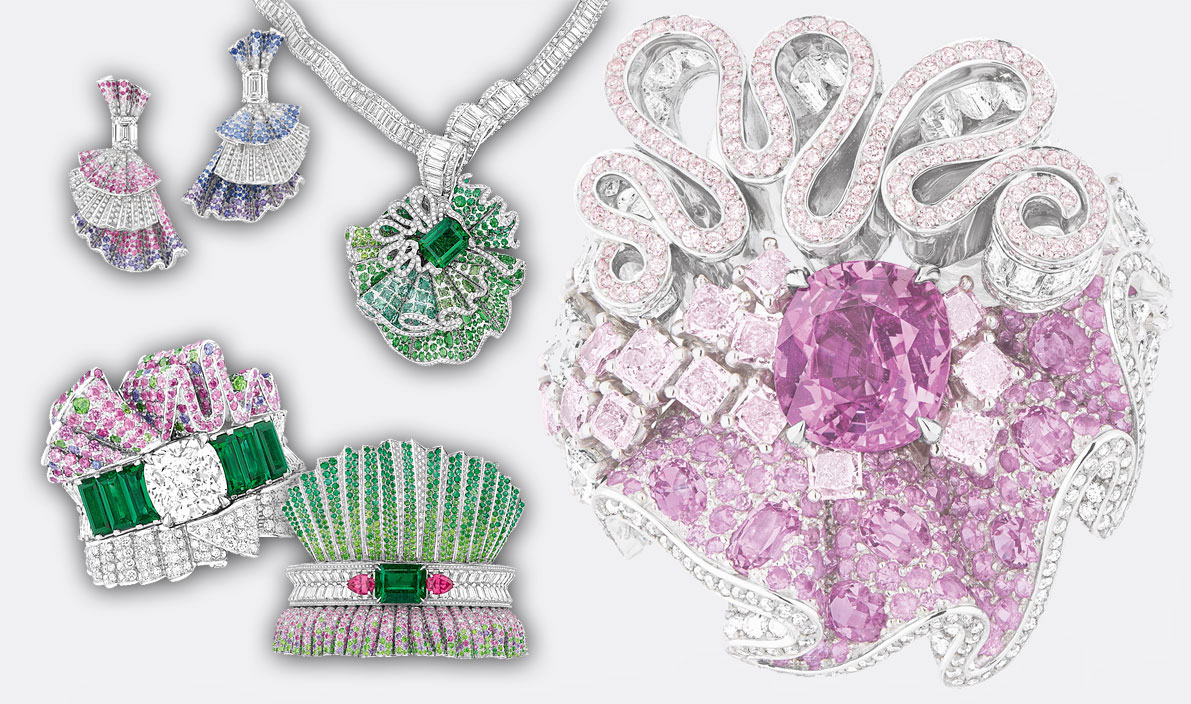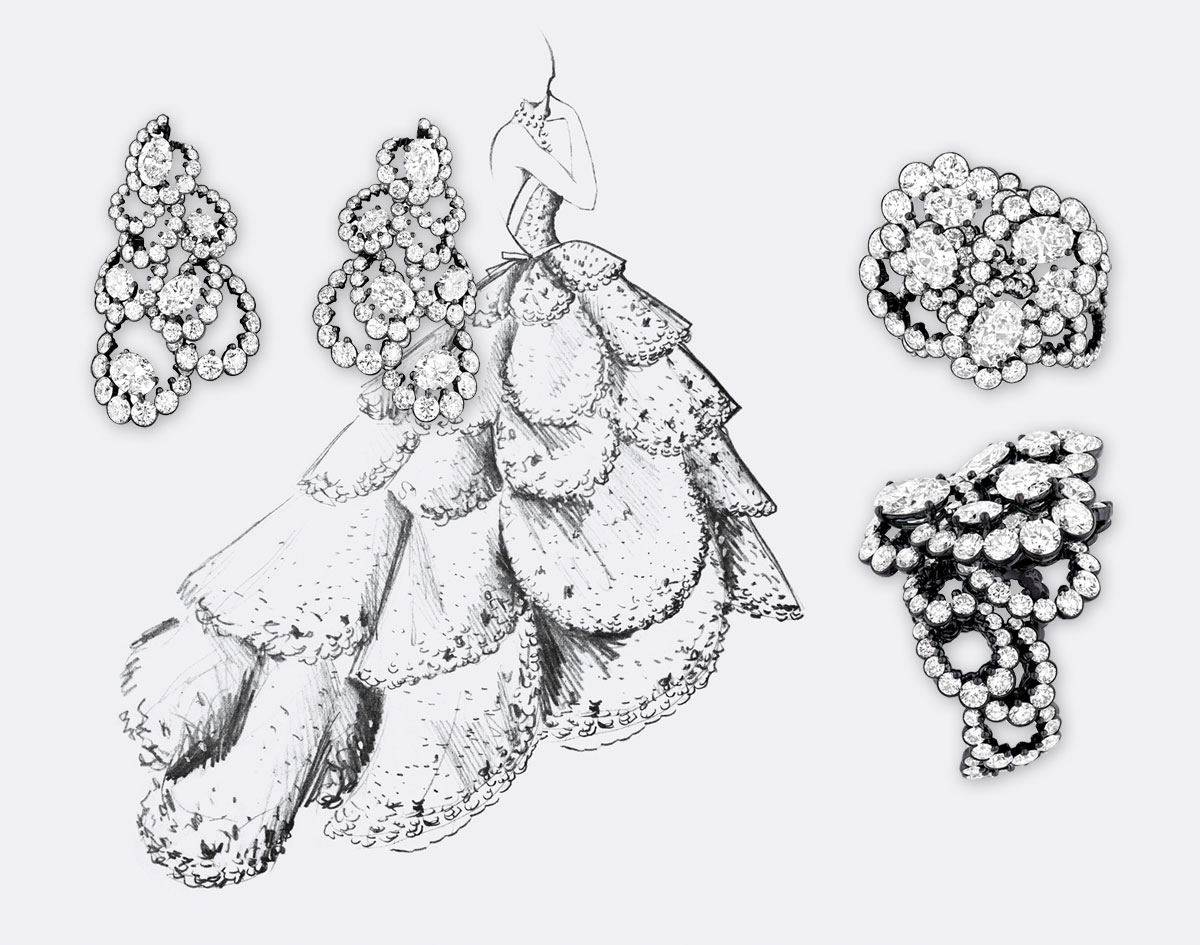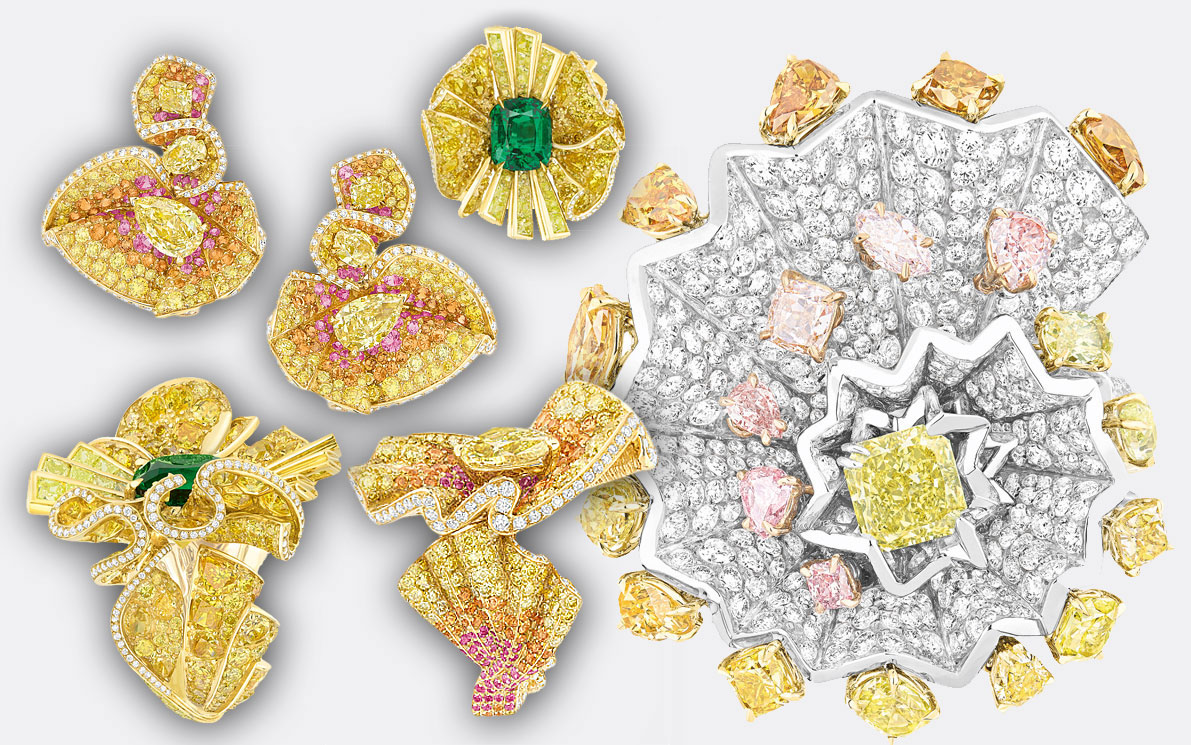 var OB_platformType=3; var OB_PlugInVer='8.0.0.0_Regular';