Her Royal Highness Princess Michael of Kent, born Baroness Marie Christine Anna Agnes Hedwig Ida von Reibnitz, is a member of the British Royal Family and is the wife of Prince Michael of Kent, the Queen's first cousin. Throughout her life, Princess Michael has had a passion for cheetahs – the African and Iranian big cat species that's famously the fastest living land animal. Incredibly, this cat can run at nearly 100km per hour! Of course, like many of its peers, the cheetah is a species at threat of being reduced to memory alone.
"Time is of the essence to protect what remains of the worldwide cheetah population, which currently sits at around 7,000 and continues to decline," Princess Michael says.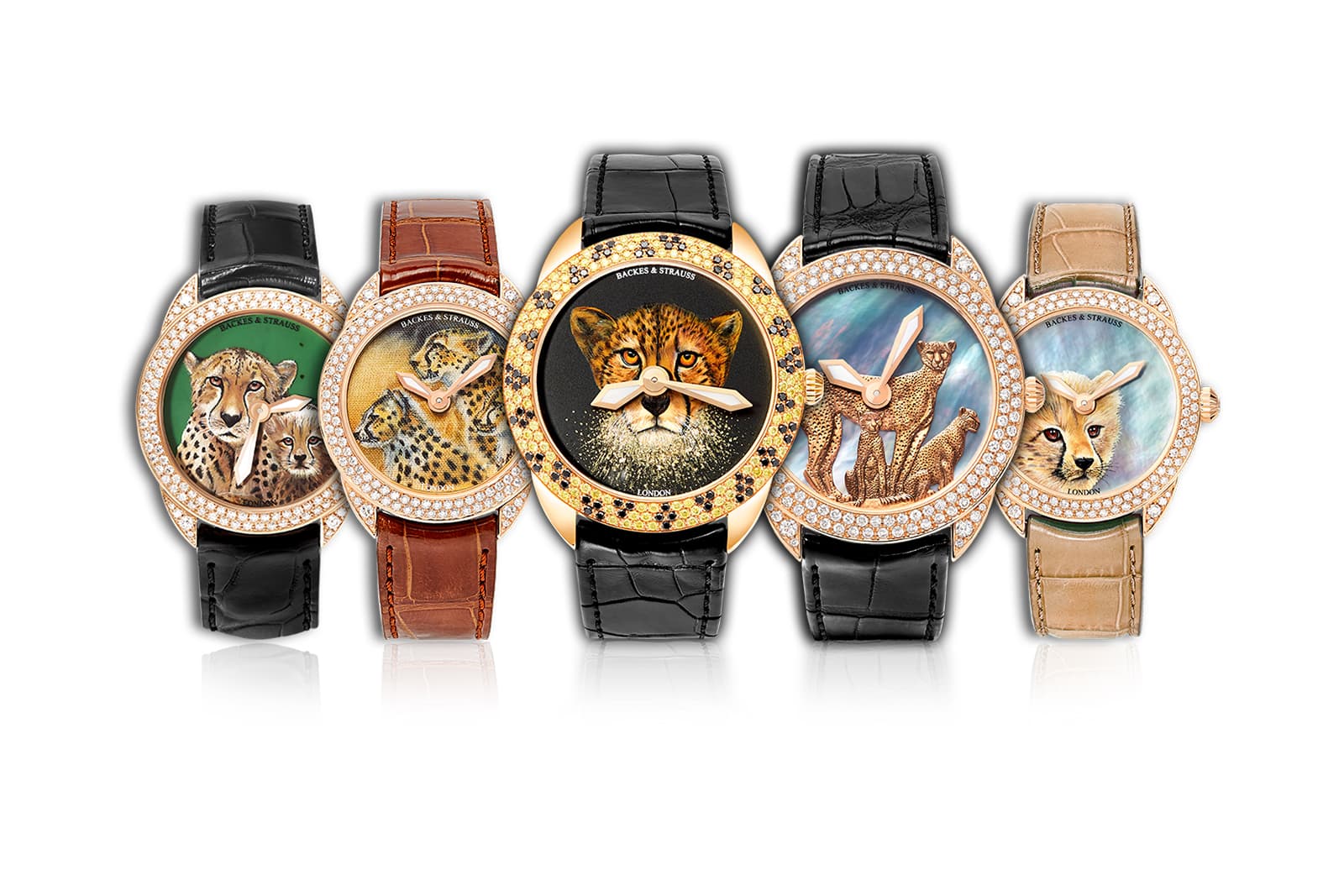 What better way to remind someone of their duty to the planet's fauna than to place it squarely on their wrist? This was certainly the thought process for Backes & Strauss, who have responded to Princess Michael's desire to raise awareness of cheetahs with the new, five-piece Vitesse Collection of timepieces, all in 18k rose gold. This name holds special significant for Her Royal Highness; she was raised in Mozambique where she took care of an orphaned cheetah cub named Vitesse, whom she hand-reared and later released into the wild after teaching her how to survive alone. Today, she is the patron of two charities, the Endangered Species Centre in South Africa and the Cheetah Conservation Fund in Namibia.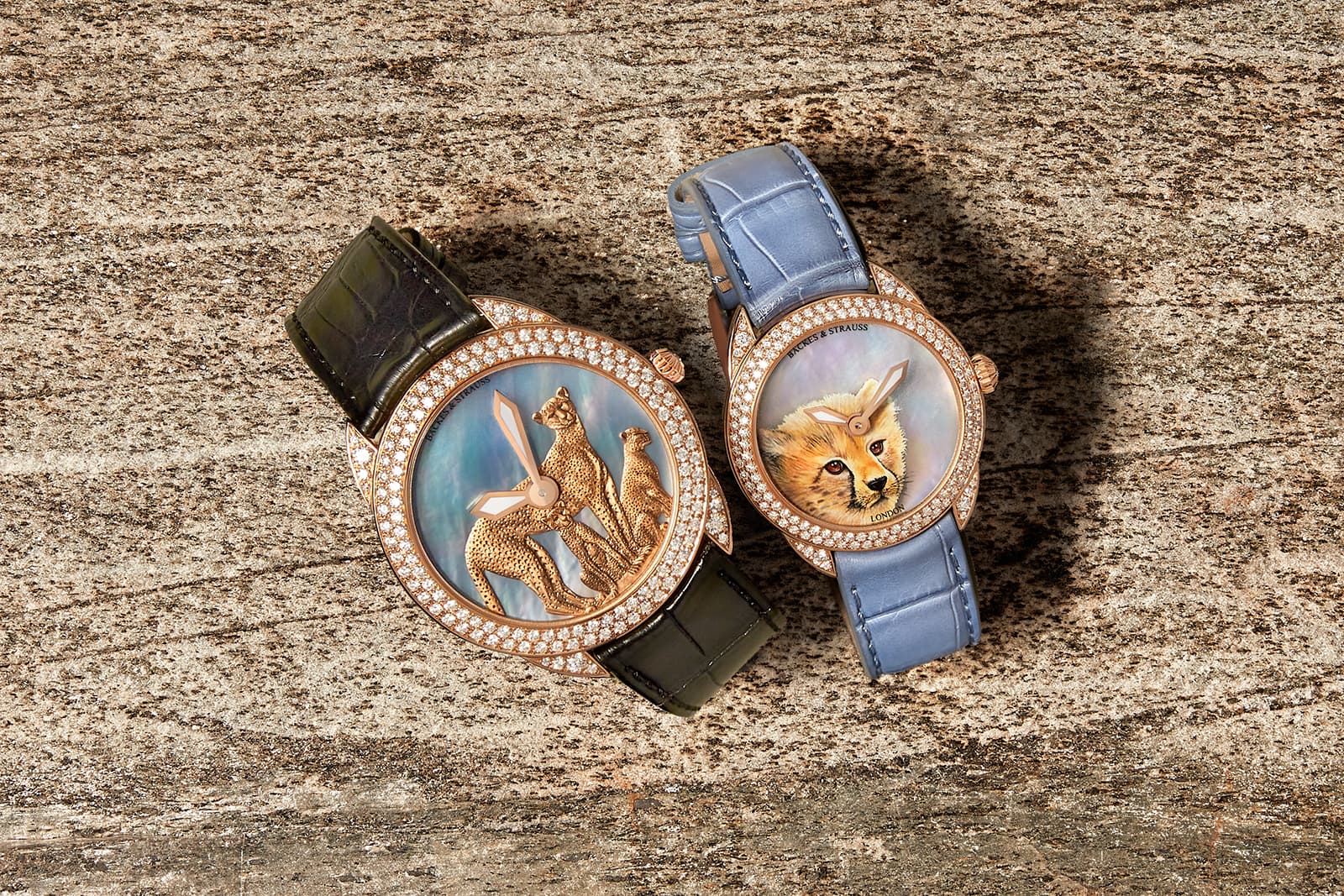 Back to the collaboration and it's easy to see the Princess' romantic vision of big cats captured on five beautifully rendered 'Métiers d'art' dials. There are hand-painted cheetahs on enamel, mother of pearl, silk and green jade, as well as hand-engraved cats and natural vivid yellow and black diamond assortments that look like the fur pattern on a living animal.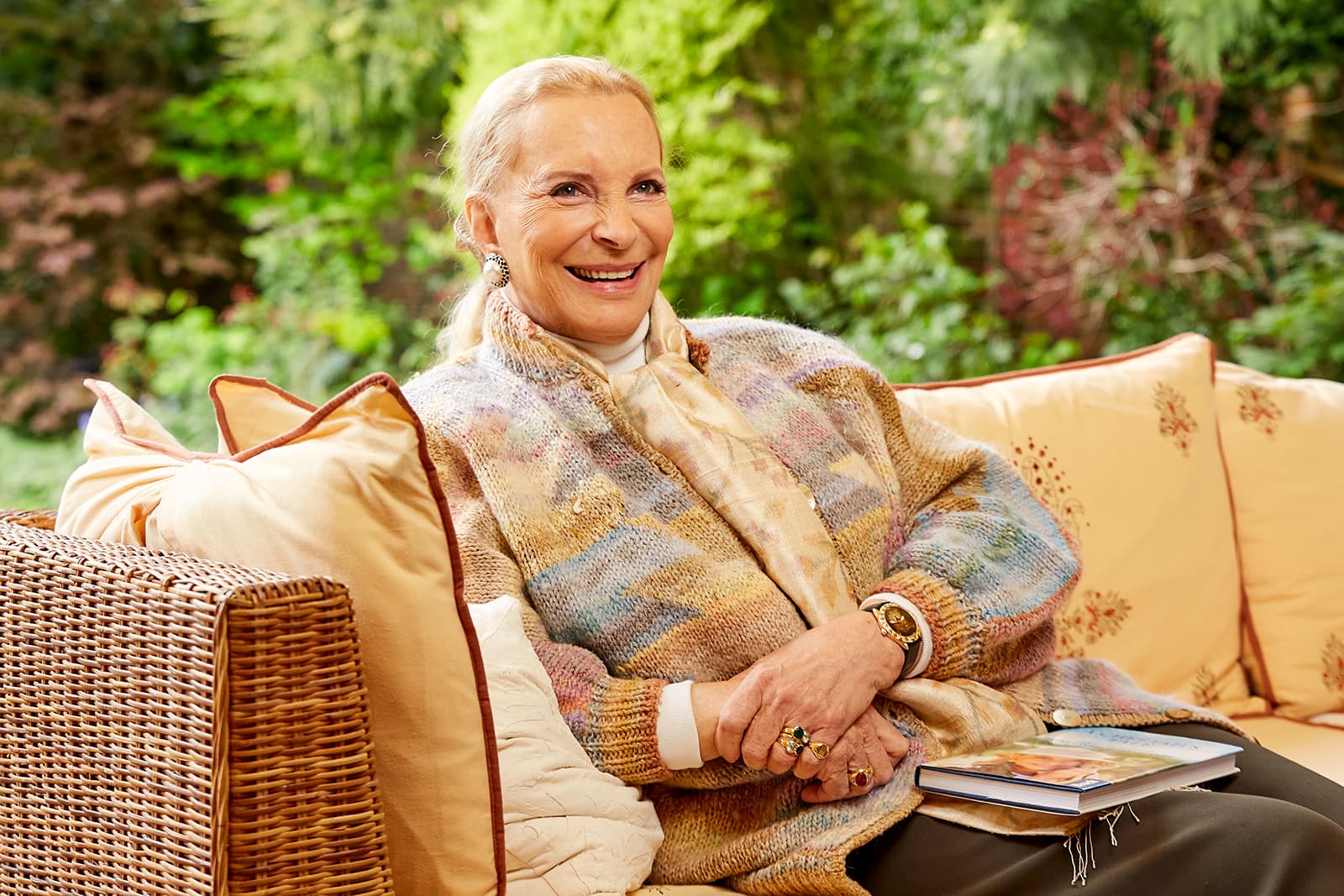 Let's start with the Vitesse 40, where an enamelled black dial features a hand-painted cheetah and gold glitter detailing. On the bezel, 135 yellow diamonds and 84 black diamonds of just over two carats are placed to look like the spotted pattern in a cheetah's fur. There are two Vitesse 33 pieces (the numbers reference the case size), including one with more than a carat of diamonds on the bezel and lugs and a hand-painted silk dial that has an 'Old Masters' aesthetic. The second has a jade dial and this gemstone slice has been hand-painted with a cheetah and her cub, surrounded by diamonds.
The Tesse 33 is my personal favourite, not only for the wisteria blue shade of the alligator leather strap, but also for the cute cheetah cub that's peeking into the dial from the 7 o'clock position. The collection is complete with a second and final Vitesse 40, this time with 2.45 carats of diamonds and a mother of pearl dial with three-dimensional, hand-engraved cheetahs that look to be surveying their kingdom from the top of a hill.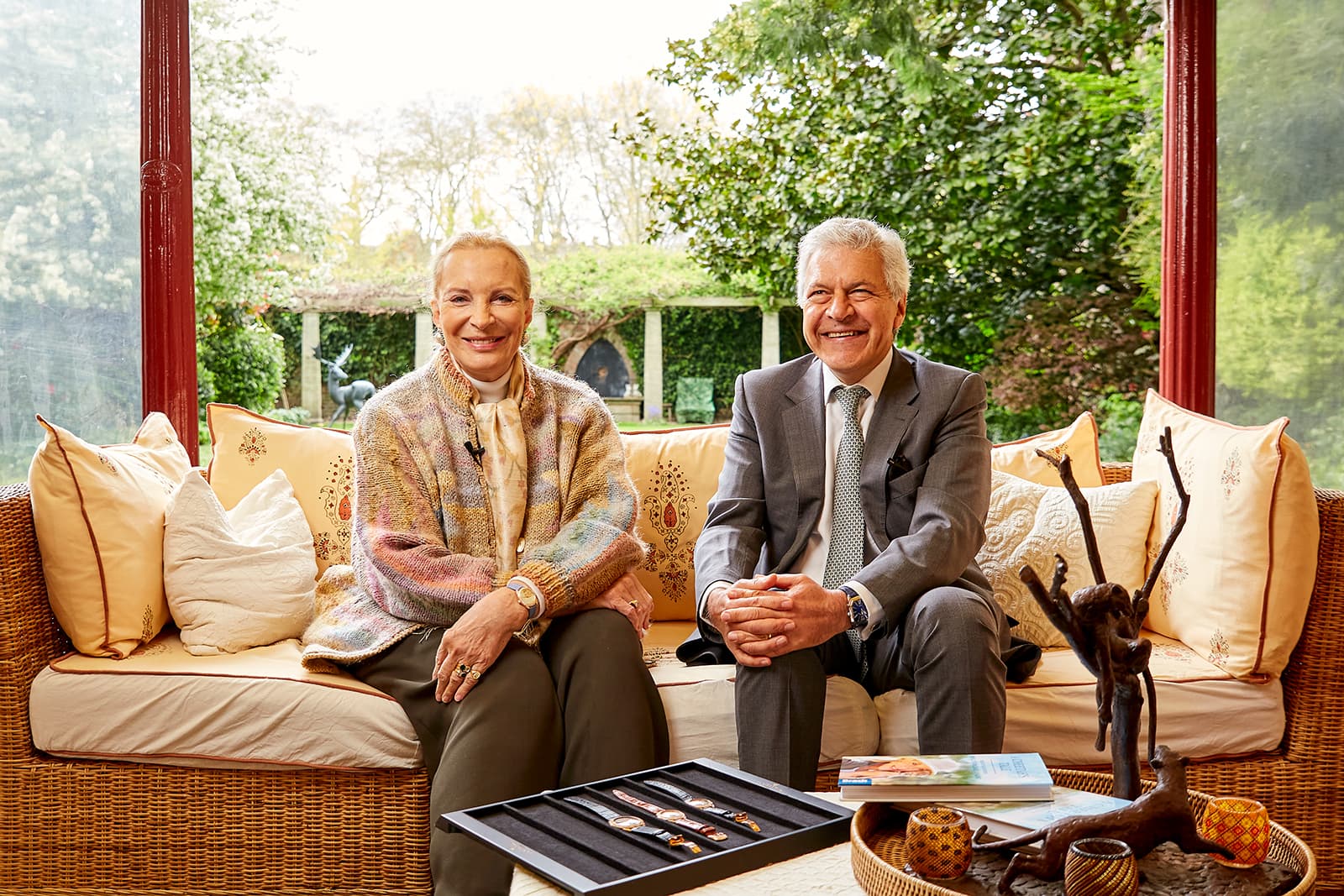 It is always nice to see a capsule collection with a story and a mission to do good. Her Royal Highness' love for this big cat, coupled with Backes & Strauss' historic expertise means these timepieces are the ideal way to start a conversation, whether that's about cheetah conservation or métiers d'art, which also need protecting.