Earrings, rings and pendants by Baenteli recall abstract organic shapes which, when they come into contact with skin, become a part of you. I realised this while speaking to Creative Director Thierry Baenteli. As I was listening to him, I was incredibly drawn to one of his rings from the 'Royale' collection: its smooth rose gold curves perfectly frame the finger, whilst the ruby and diamonds softly glisten, lending a muted indulgence to the minimalistic design.
This ring is available in different colour combinations, and has variable decorative elements that are reminiscent of a crown. One option includes a moonstone, sapphire or ruby framed with diamonds and mounted on a 'throne' of white, pink or black gold, another is a cluster of three emeralds, diamonds or pink sapphires that looks like a blossoming flower bud. The collection also includes delicate hoop earrings and oblong pendants.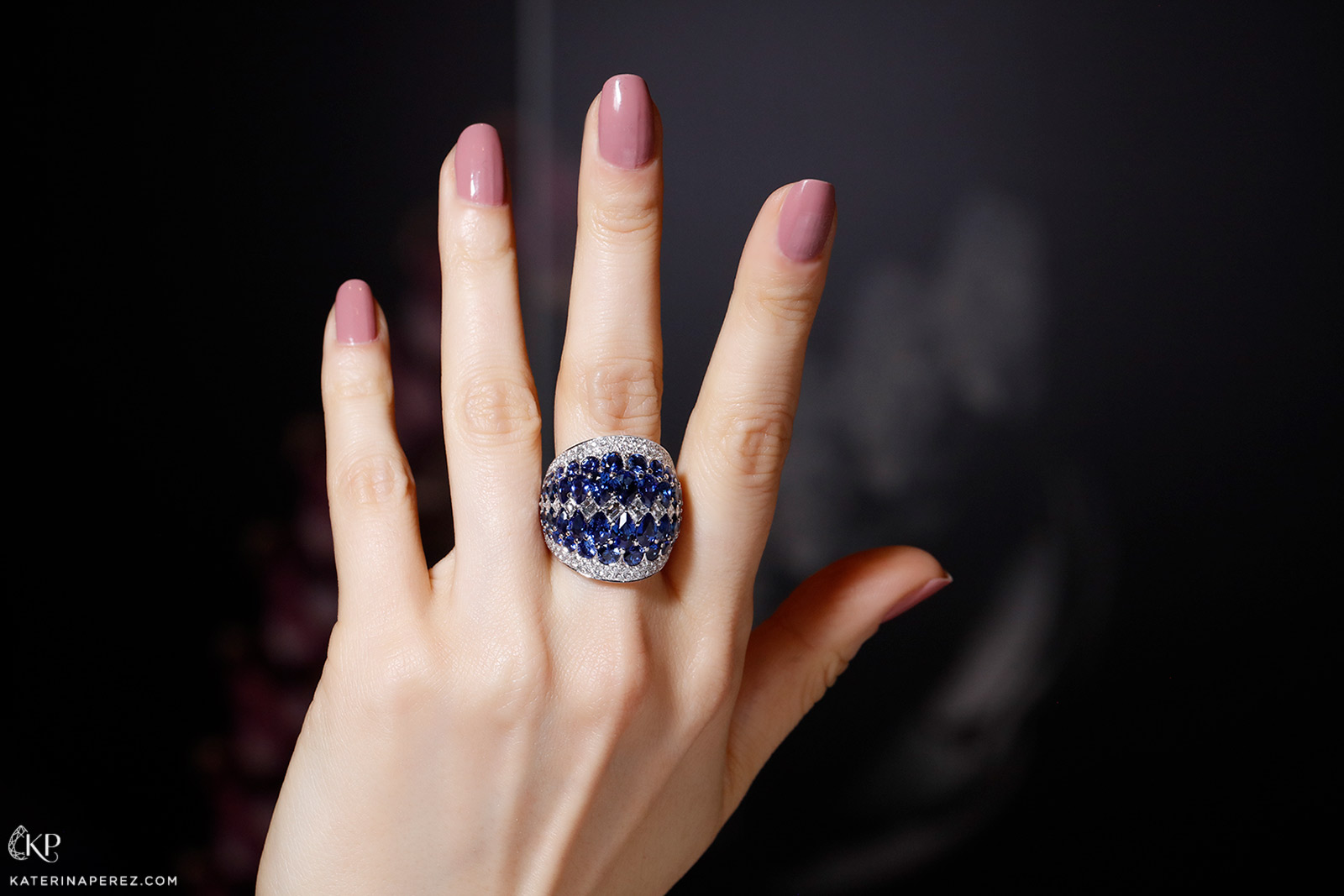 "My jewellery has to fit perfectly, so my designs are heavily influenced by human curves, regardless of whether I am creating something for women or for men. I see jewels as body sculptures that need to be shaped by the body's form. This is why very often I receive comments about how comfortable my jewellery is. Eventually clients forget that they are wearing jewellery. Soon their pieces feel like a part of them," explains Thierry.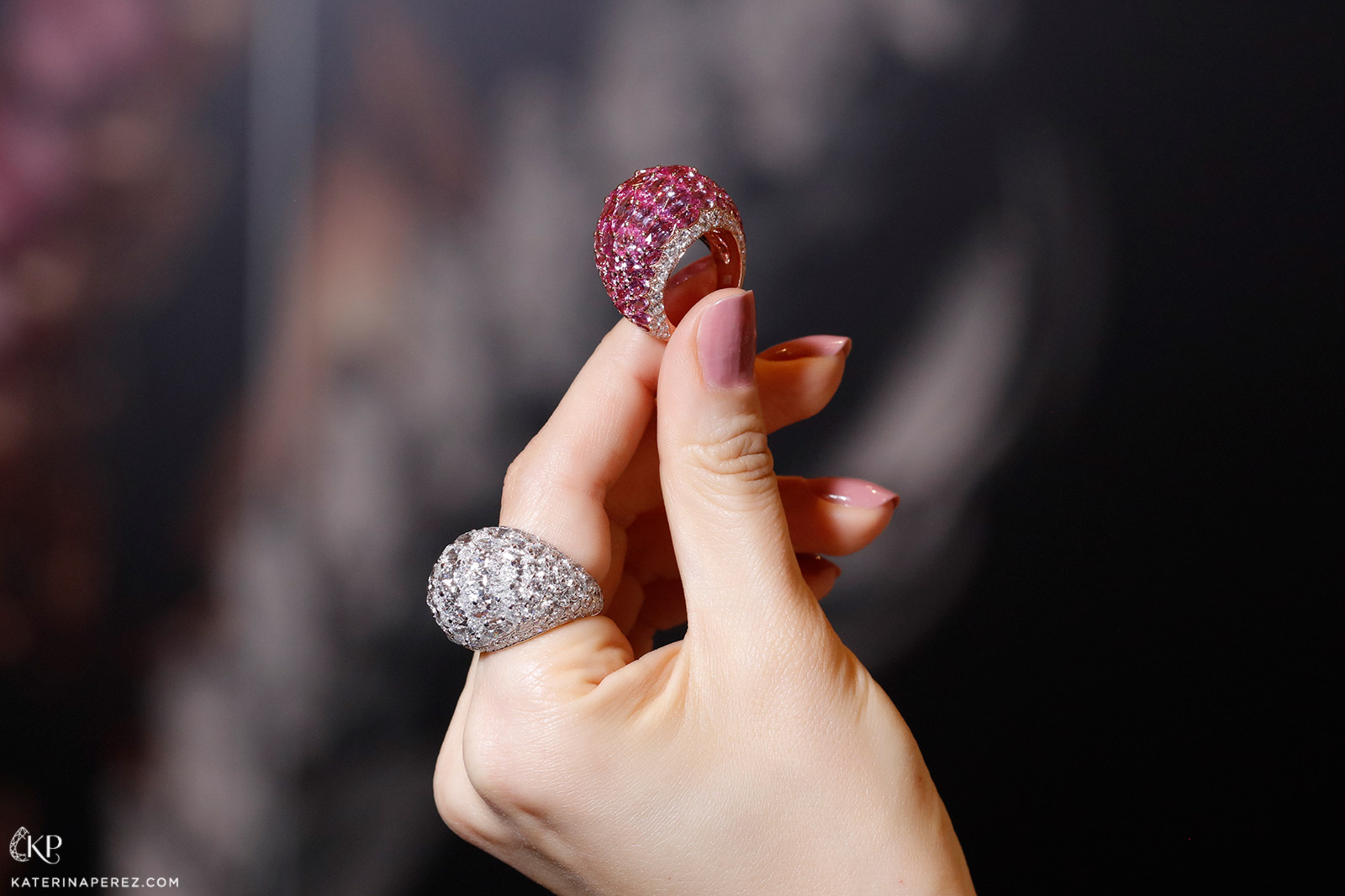 This assertion is even reflected in the largest rings from Baenteli's 'Sphere' collection that are shaped like domes – commonly known as bombe rings. These cocktail rings are decorated with an entire potpourriof both carré and brilliant-cut diamonds, as well as traditional round, marquise and pear cut blue and pink sapphires. The combination of contrasting gemstone shapes creates a kaleidoscopic effect in which they, set on a golden surface, are the components of a mosaic design.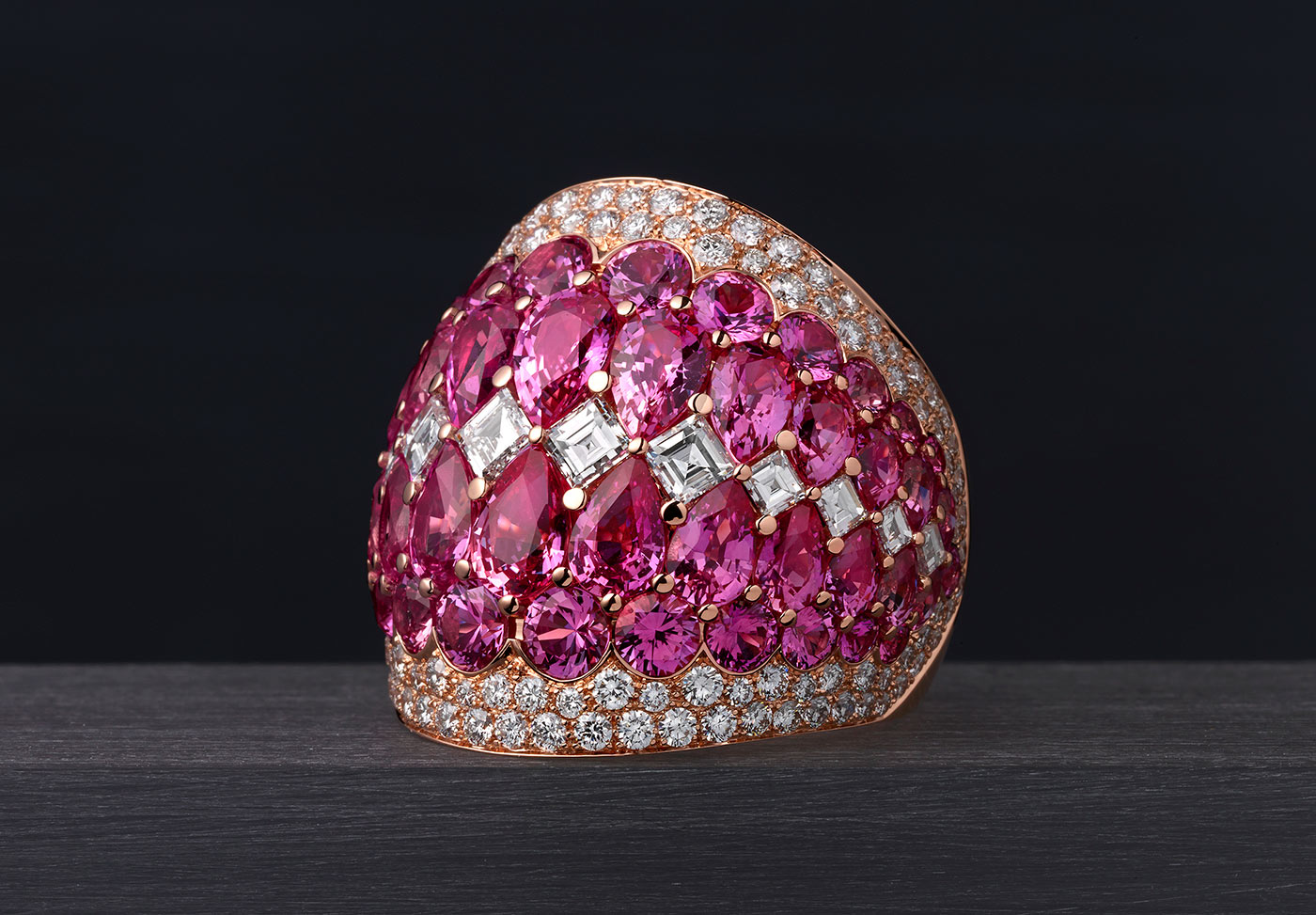 So, where did the designer's inspiration for creating ultra-modern and unconventional jewellery come from? "I'm not inspired by anything which already exists. I'm inspired by colour, an emotion, the material I work with," says Thierry. In his pieces, you will never come across a "literal translation" of some kind of object he has seen, like a pretty flower, an exotic creature, or an architectural feature, all of which are often found in the collections of many other designers. Baenteli's aesthetic is stylistic minimalism and abstract shapes in which "you will never find any excess decoration because I believe it is important to create timeless designs and give each component of a jewel its purpose."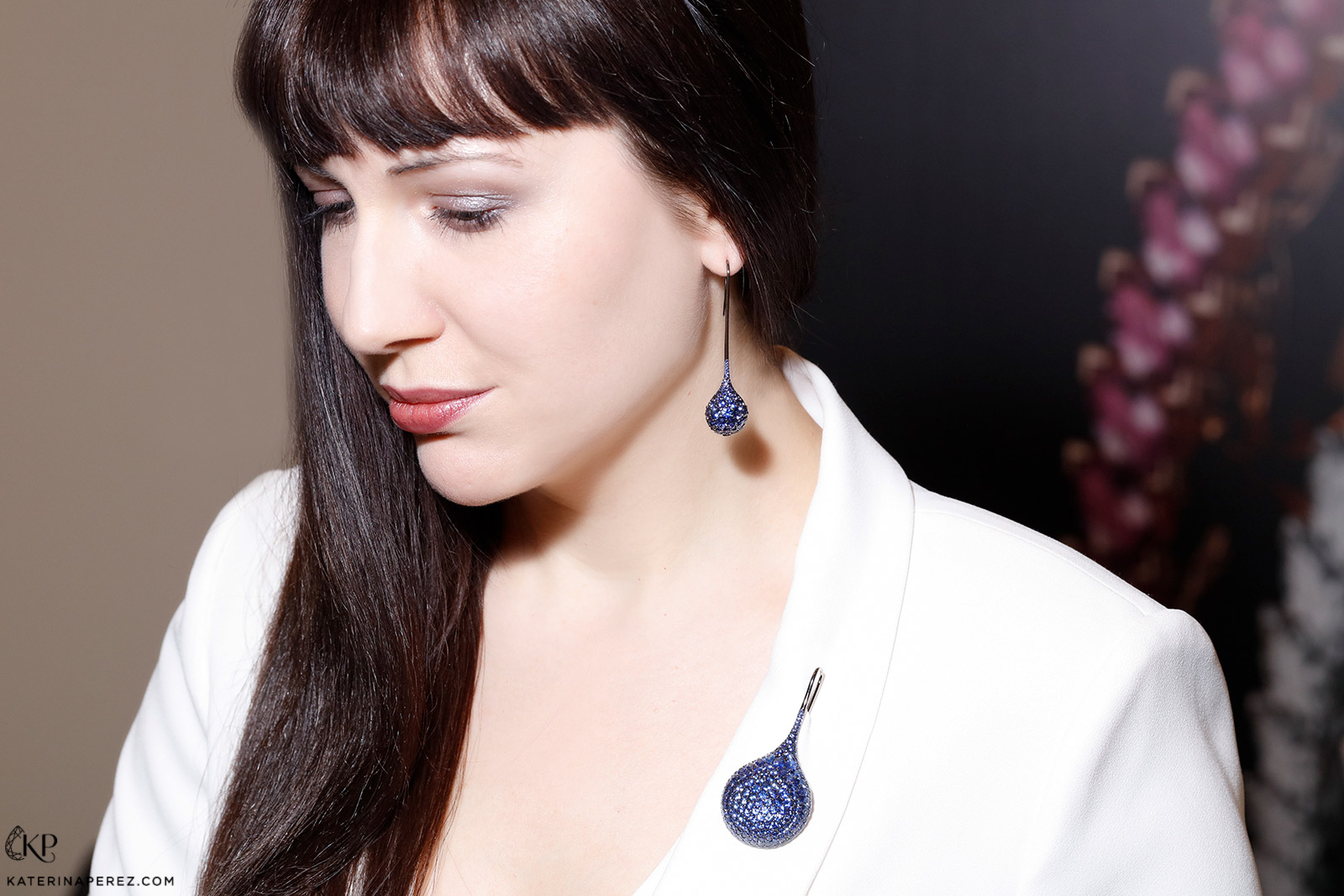 Thierry Baenteli has been designing jewellery for several decades already. Despite the fact that Baenteli was founded by his father André in 1968, the first collection under the brand's name was only released in 1987 at Baselworld. Until then, the Swiss brand had specialised in manufacturing high quality jewellery for big brands.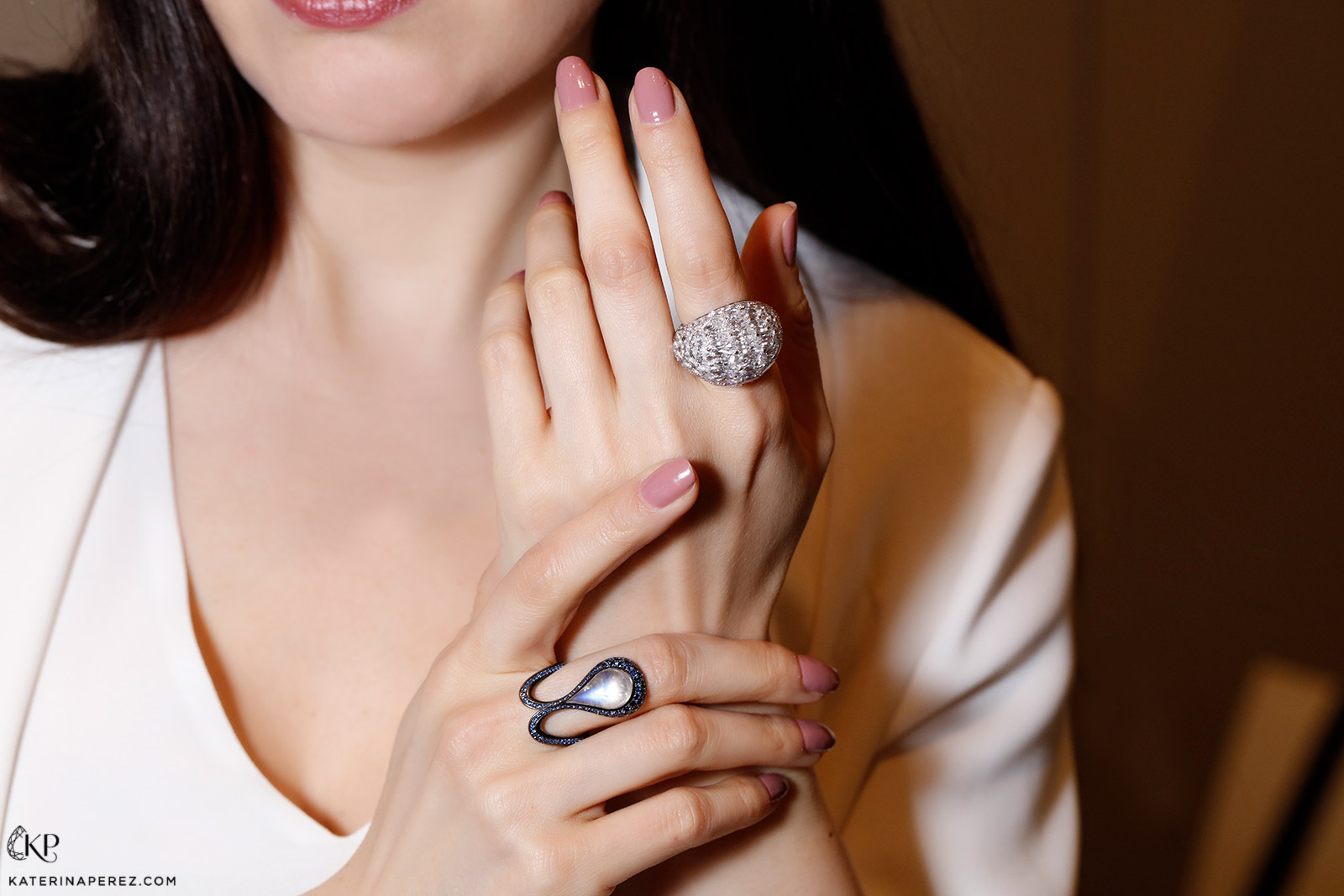 This, incidentally, continues until this day. "We had a break for some time, and four years ago went back to making jewellery for top brands. Today, manufacturing is as important for us as selling our own brand through multi-brand retailers around the world. We are not commercial in our approach as the designs are quite unique and therefore limited. We only create up to three pieces of each design as we have no interest in creating thousands of copies of the same jewels," the head designer tells me.
In Thierry Baenteli's opinion, jewellery is not simply luxury items. They are an inextricable part of our lives. "Jewellery is something with a lot of history or emotion because it is often given as a gift. It symbolises something, marks a meaningful moment in one's life. Jewels should be a part of the body and if they are associated with emotions then you want to wear them even more." And that is something you cannot argue with.