Every component of the legendary Chanel N°5 - from the shape of the bottle to the floral notes at the 'heart' of the fragrance - are reflected in the collection's 123 pieces. Patrice Legero decided to introduce the world to this new collection as if it were a perfume scent: starting with some bright and sparkling top notes before moving on to the sillage. At the beginning of 2021, the most spectacular piece of jewellery was presented: the necklace N°5 with its unique 55.55 carat D colour, flawless (Type IIa) gemstone, which you can read more about in this article.
A few months later, the French maison released the rest of the collection: 122 new creations that embody the 5 components of Chanel N°5 in a monochrome palette (with the exception of about a dozen colourful pieces). Diamonds, rock crystal and pearls are the protagonists of the collection, with yellow sapphires, yellow beryls, rubies, spinels and imperial topaz playing supporting roles. In my opinion, the Chanel N°5 collection would seem lacking without them, simply because current trends demand the inclusion of colour in jewellery designs. Chanel's high jewellery collections are usually divided into sets, each of which belongs to a particular 'chapter'. Patrice Legero has made no exception here and has followed the same principle, dividing 123 pieces of jewellery into 5 - how fitting! - thematic lines: Stopper, Bottle, Number, Flowers and Sillage. Let's take a look at them separately.
The sharply cut corners of the Stopper necklaces, rings, bracelets, earrings and watches echo not only the cork shape of the famous Chanel N°5, but also reference the outline of Place Vendôme and, of course, the classic emerald cut. The octagons, carved out of rock crystal or inlaid with diamonds, are complemented by cuts of onyx, pearls and yellow sapphires. Together they form graphic, elegant and voluminous pieces of jewellery. In pursuing these designs, Chanel's jewellers have certainly not neglected carat weight: a magnificent 5.21 carat diamond adorns the Diamond Stopper ring.
True extravagance awaits you in the Bottle line: the characteristic geometric silhouette of the perfume's bottle is lined with colourless and yellow diamonds. In the tiered Abstraction N°5 necklace, which settles on the wearer's chest like the most delicate scent, perfectly matched stones are woven into an exquisite gradient that runs from a 3.31 carat D colourless diamond of internally flawless clarity to a 4.10 carat fancy vivid yellow stone. And yet it was not the necklace itself that captivated me, rather it was the corresponding asymmetrical 'flowing' earrings with four pear-shaped diamonds weighing between 0.95 and 3.01 carats - modern, daring and very feminine! I must say that the allegory of the drops dripping from the bottle can be easily traced through each piece in this line.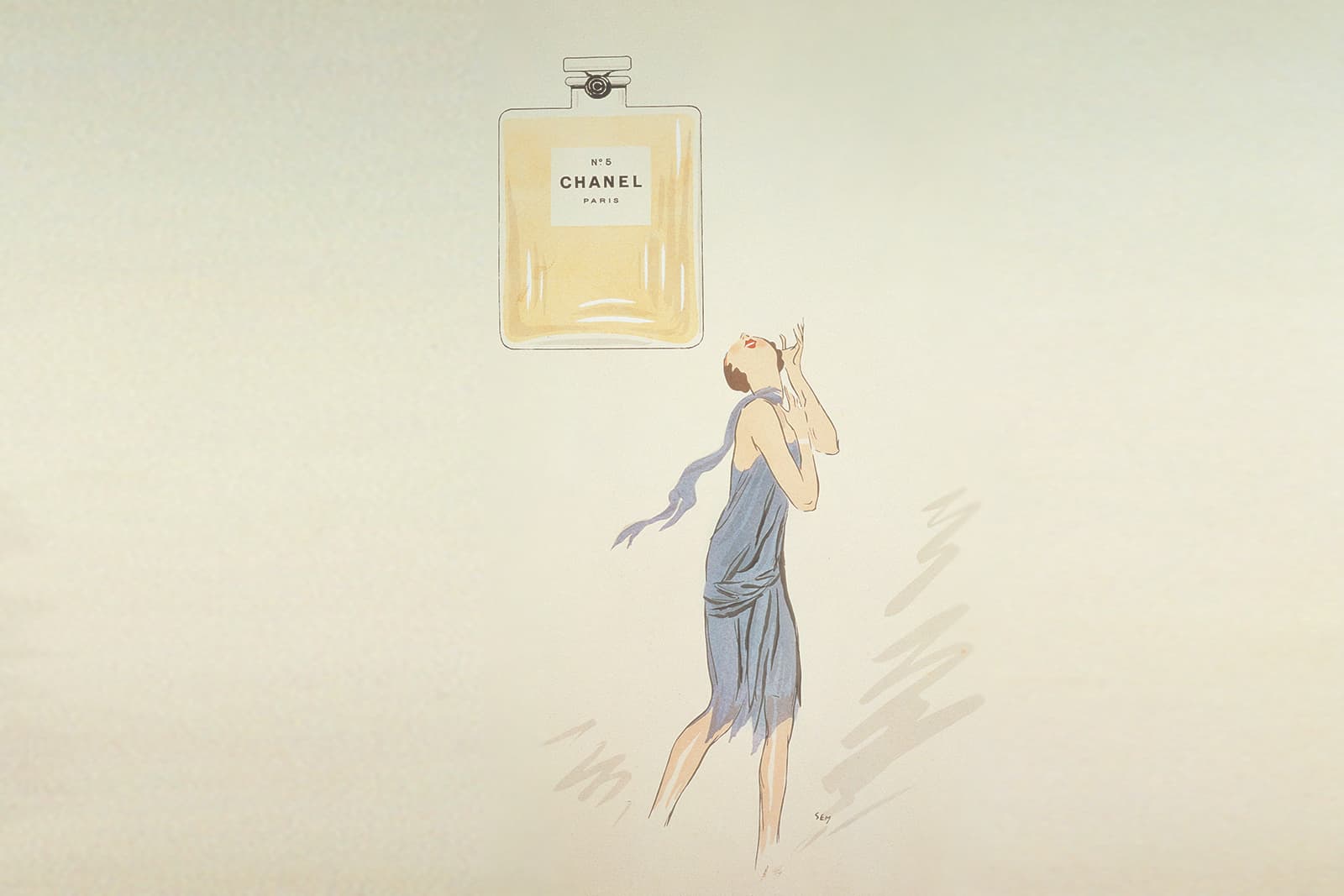 The dynamic, sensual '5' in the Number set glistens with colourless diamonds, golden beryls in the N°5 Drop necklace, earrings and bracelet suite, and luscious rubies in the Ribonned N°5 set. The real star of this 'chapter' is the Eternal N°5 necklace, which can be transformed into a choker if desired. An ensemble of round, pear-shaped, oval diamonds here crown a 10 carat, D-colour, flawless (Type IIa) emerald cut diamond. Essentially the entire Eternal N°5 set is astonishing with its D-colour and flawless/internally flawless clarity diamonds. The ring includes a stone with these attributes weighing 8.03 carats; the earrings - 3.06 carats; the bracelet - 5.19 carats; and a brooch - 5.07 carats.
Did you know that the heart of Chanel's renowned perfume comprises floral notes? These play a leading role in the Flowers line. Jasmine, which is manifested in both traditional and asymmetrical earrings, cuffs, rings, bracelets, necklaces and cocktail watches, is studded with diamonds. Spring rose petals on brooches, necklaces and rings are depicted with pink sapphires, while ylang-ylang is formed by a ring with a 1.37-carat yellow sapphire embedded in rock crystal.
The Sillage range, meanwhile, features an explosion of colour ignited by gemstones of various shades of red, orange and yellow. This "chapter" includes not one but two stunning necklaces that seem to be competing for supremacy. One of them, Golden Burst, is decorated with about 350 carats of sunny amber imperial topaz and a 4.51 carat diamond (colour D, emerald cut). The second, Blushing Sillage, looks like a cascade of rubies, garnets, yellow sapphires, red and pink spinels, which either shimmer like perfume in a bottle or blend into the wearer's skin like the famed scent.
Bright and unique in its theme, geometry and experimentation, Collection N°5 has undoubtedly succeeded in securing itself a future that will be no less celebrated than the history of Chanel N°5 itself.