We all know the phrase 'don't judge a book by its cover'. This is normally ascribed to people, but it also applies to professions. I love what I do – travelling to meet emerging designers, discovering exceptional coloured stones, writing about trends, red carpets and exhibitions, and visiting high jewellery houses worldwide – but this is only the glamorous surface. An enormous, time-consuming and energy-intensive part of my job happens away from the cameras, involving a team of people and lots of long days.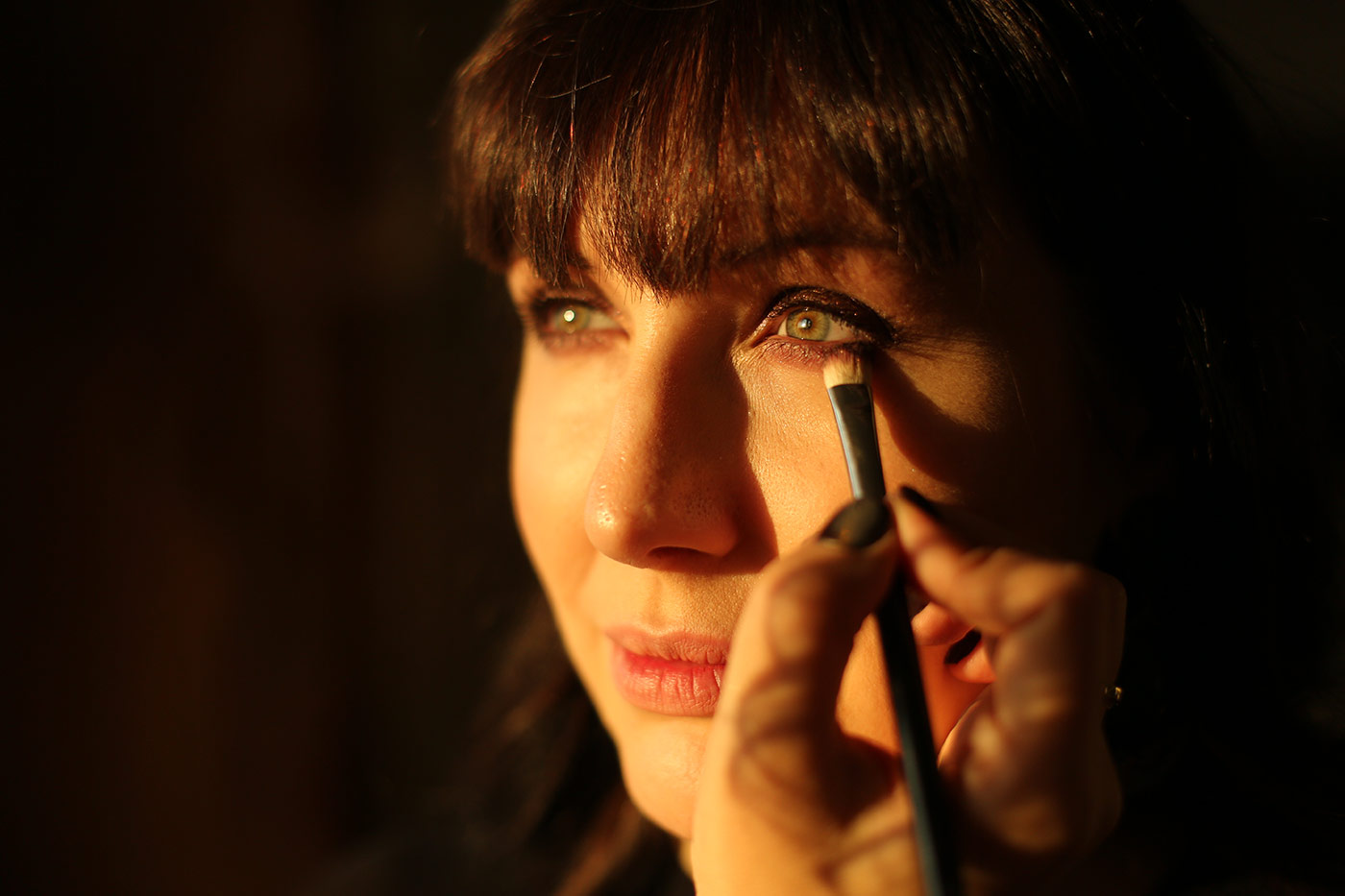 Nothing is as easy as it seems…
There's a misconception that blogging and posting to social media are all simple pursuits. That's probably because many of us post casually and informally for our friends and family. But when these actions are integral to your business model, getting every little visual and written detail right becomes more important. For example, my articles are known for including exclusive information combined with my personal view on jewellery. My team and I need anywhere from 10 to 35 hours to prepare and publish one article. Looking at Instagram – you see me regularly posting reels of 15-30 seconds, but each can take up to four hours of filming, editing, caption and subtitle writing, and voiceover recording! Would you have enough patience to produce this kind of content?
Read Part I and Part II of How I Built My Social Media Following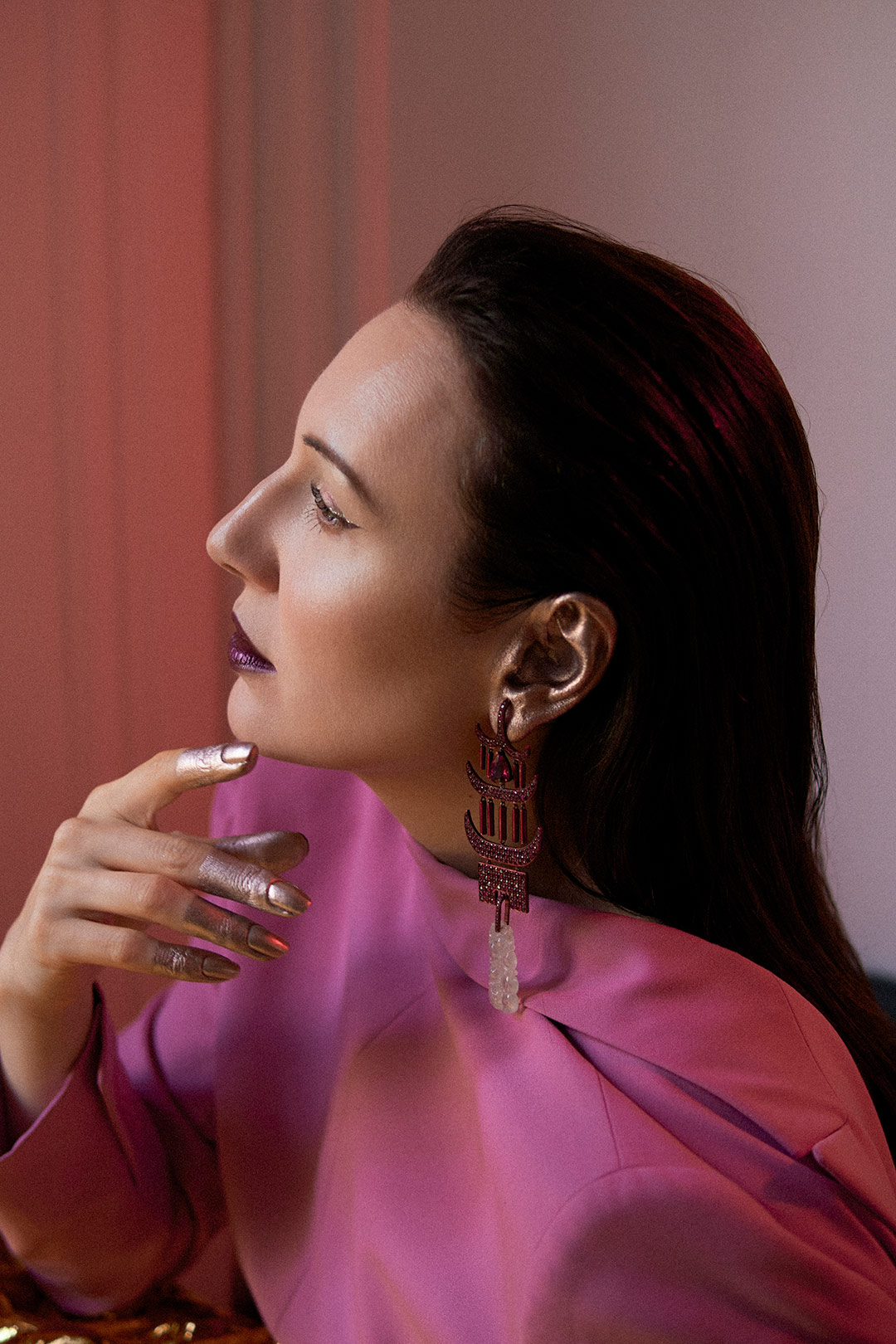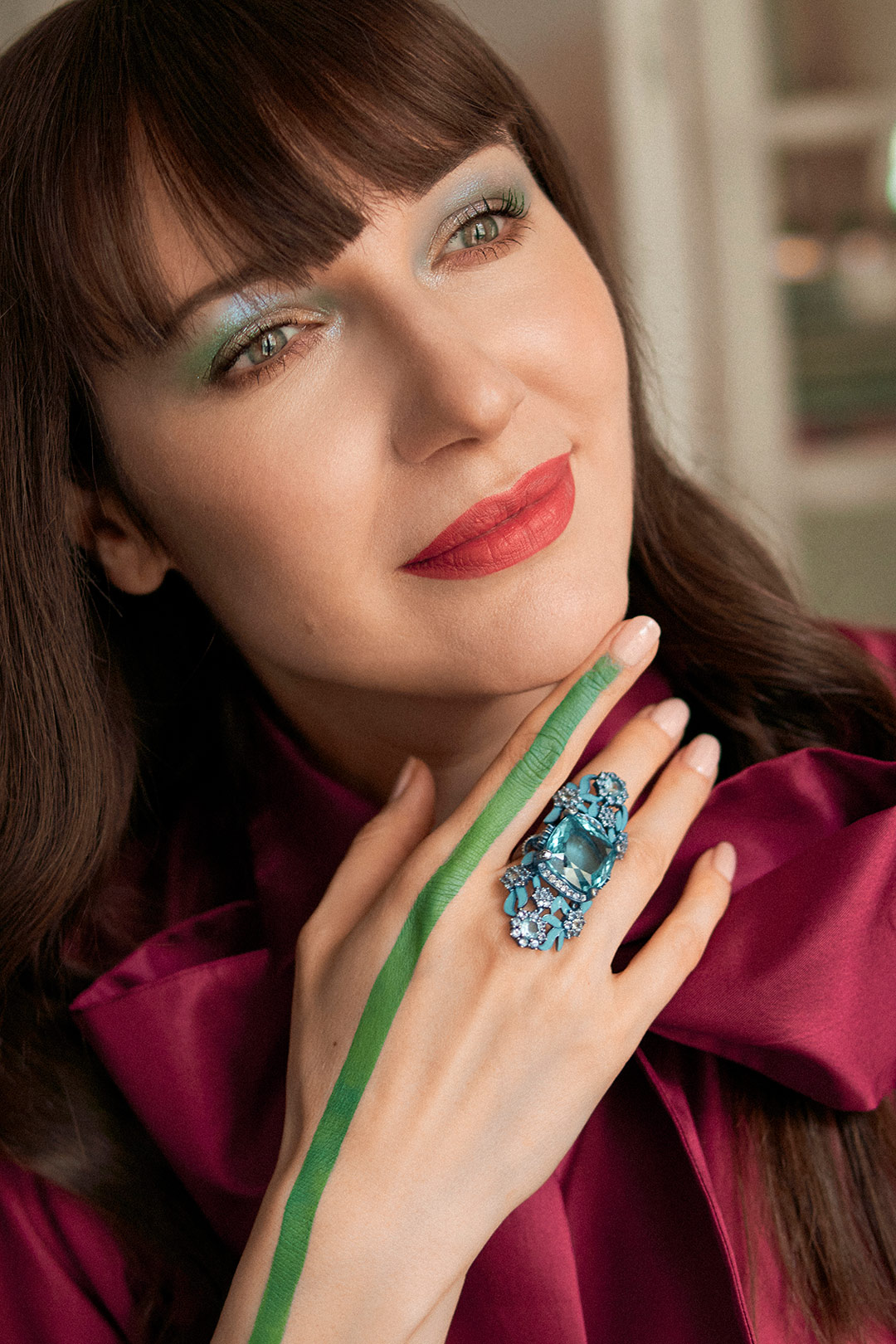 There is pressure to maintain standards…
From the start of my career, I set myself high standards regarding the quality of my work that must be consistently maintained. It can be physically and emotionally exhausting (as well as labour intensive) to never settle for a photo or video where the manicure is not perfect, the jewellery details are not highlighted in the best way, the image is even slightly blurry, or the colours are off. Now, with the rise of Reels, I must be even more on point with my fashion choices, too, and that takes time! Furthermore, I need to balance editorial copy that engages my audience with an authentic advertising agenda, coupled with video content, to stay abreast of Instagram's ever-changing algorithm while also ensuring my operation is profitable!
You must be proficient in many things at once…
As an entrepreneur, I must 'wear many hats' and constantly multitask. For example, I manage a team of 10 people, and I am the face of the company as well as a writer, editor, photographer, re-toucher, content creator, strategist and more. I must constantly generate original ideas for articles and my social channels to keep you engaged, understand finances to keep my company thriving, plan and execute my activities in the office and outside of it. I should also add that one must be proficient with content creation equipment, including Photoshop, editing apps, planning tools and much more. I have always had a thirst for knowledge, not just about jewellery but all sorts of subjects, and this has been so beneficial in my quest to become a trusted global influencer.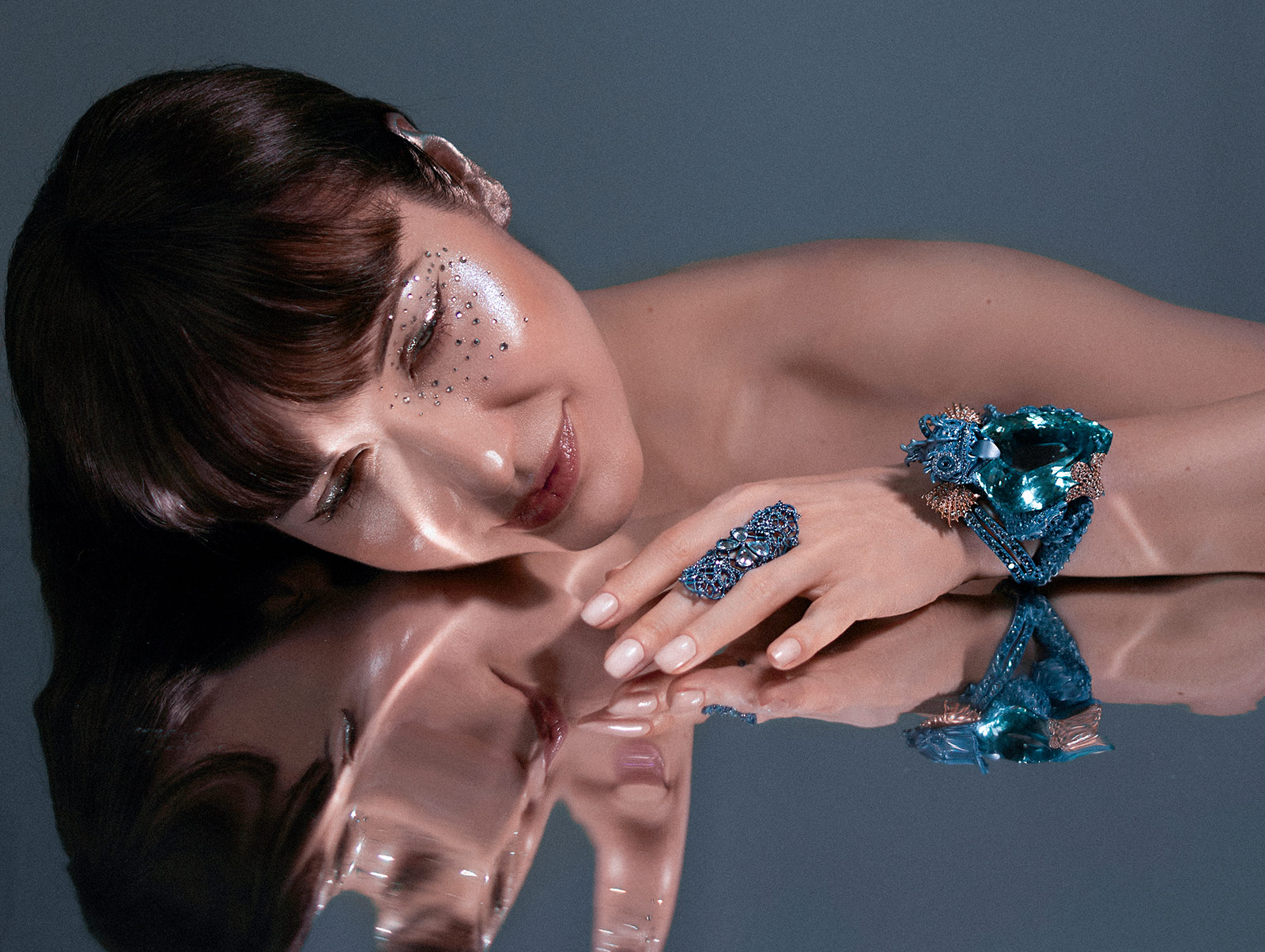 There is no cutting corners…
Providing quality content on a regular basis requires an investment of time and effort. What I present on my website and social media might look easy and seamless to create, but the reality is different. For example, you might be surprised to discover how many people it takes to produce an Instagram Reel that's only a few seconds long. I develop an idea, secure a photographer to film the raw footage, get my make-up, hair and outfit ready, ensure the lighting is ideal for diamonds and precious stones, make the composition interesting, do a number of takes, and then after the shoot select the best ones and then send the footage to a video editor. They will then create the video, which I review and eventually approve, and only then will I or my content writers come up with the perfect caption. My social manager will post the video, and my community manager will assist me in responding to comments and feedback. Next, we will need to track performance to provide feedback to advertisers, which is a different person and requires conversations with the client's representatives, either in-house or third-party agencies. And this is just a single Reel! Take one action out of this sequence, and the quality of your work drops.
Ongoing education is a necessity…
Everything I have learned has developed through research, trial and error; I am self-taught in everything (apart from gemmology) because I am always hungry for knowledge and am passionate about every aspect of my work. The digital world is always changing, so you must teach yourself new tools, techniques, and concepts to keep pace with the industry and, of course, your competition. And I don't just mean navigating community guidelines and algorithms, but also accounting and finance, people management, video and photo editing suites, and… so much more. You won't get far as a key opinion leader and blogger if you are unwilling to strive for continual self-improvement. It really is that simple!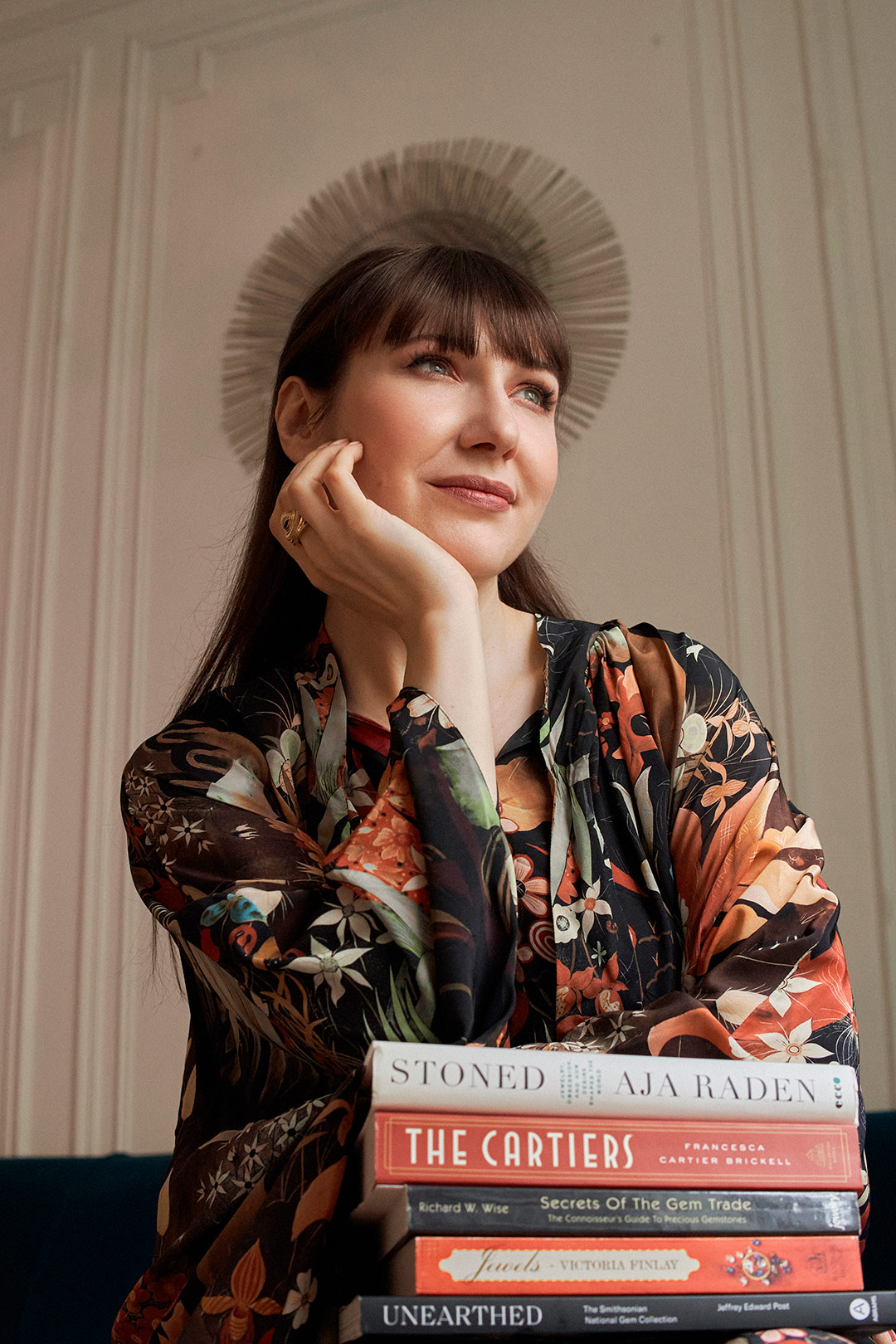 It's vital to be organised…
Think of a circus performer spinning many plates – accounting and finance, creative photography, team management, international travel, family matters, styling, copy editing – and you'll get a sense of my daily life. Of course, some tools can help you to be organised, like the project management tool Monday.com and the Motion Task Manager that I use, but they only go so far. There's no magic wand to transform an erratic operation into something smooth and streamlined – this must come from the captain of the ship. If you're a naturally disorganised person or struggle with self-discipline, a lack of motivation or procrastination, you may not want to follow in my shoes. The ability to strategise and map the way forward is paramount.
You need to be constantly creative…
This is something a lot of people forget. Imagine you have writer's block right before a 5,000-word essay is due… You don't have a choice; you must finish the copy! Put this in the context of the imagery and video content you find on KaterinaPerez.com and my Instagram profile. When I am standing in the middle of an exhibition hall, far from home, holding a piece of high jewellery in my hands, I need to be ready with insights and ideas. To never run out, I plan some scenarios in advance as well as save some interesting examples of reels whenever I spot something I like.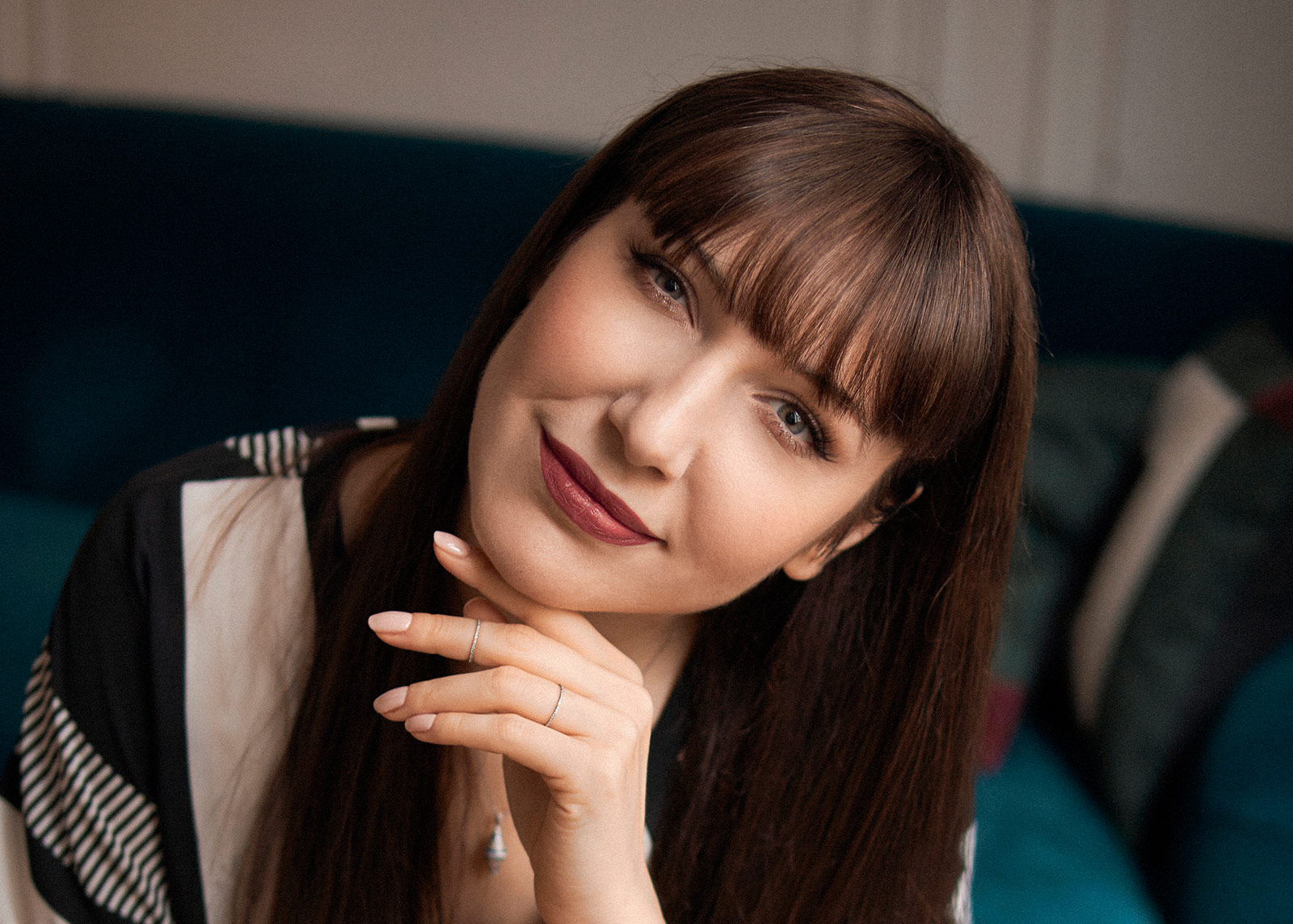 After ten years, my team and I have written so many pieces of content on the website; how do we continue to find new angles of exploration? It is important to find what sparks your creativity and nurture that, whether it's exercise, spending time with friends, reading books, travelling, or visiting museums. Maintaining high standards means having a constant well of inspiration to draw from, and that's no easy task.
You can never slow down…
Over the years, I have learned that being a top blogger means you can never take your foot off the accelerator. There are certain highlights throughout the year that I can't miss, like Paris Haute Couture Week, for example, or key trade shows Like VicenzaOro, The Couture Show, and Inhorgenta. I also must regularly travel for some events and meet jewellers in various countries. This means that I am out of Paris two to three times a month! So, I have no choice but to work out of the office… often during out-of-office hours, especially during exhibitions. While exhibitors or attendees can go and rest after fairs, I need to go back to the hotel and prepare content to be posted the next day for the LIVE coverage of the shows, which often happens after dinner meetings, meaning that minimal hours are left for sleep. Also, not slowing down professionally can make other things more difficult, like organising family holidays and sometimes missing them completely! To some extent, I am accountable to the annual calendar of events, exhibitions, auctions, and new collection launches that are important to my audience. Are you willing to sacrifice some flexibility in your life to pursue a larger goal? That's a question I often ask.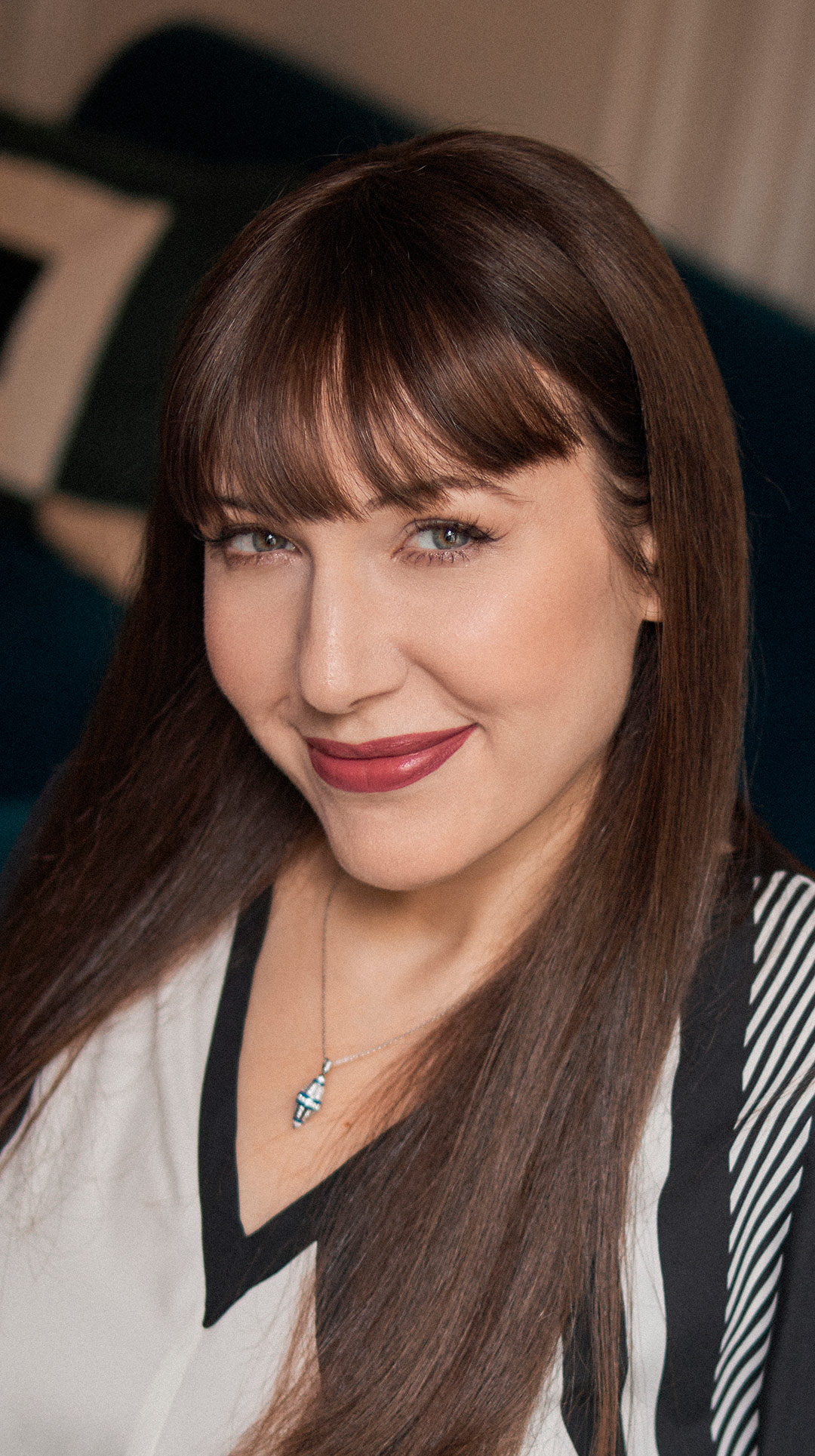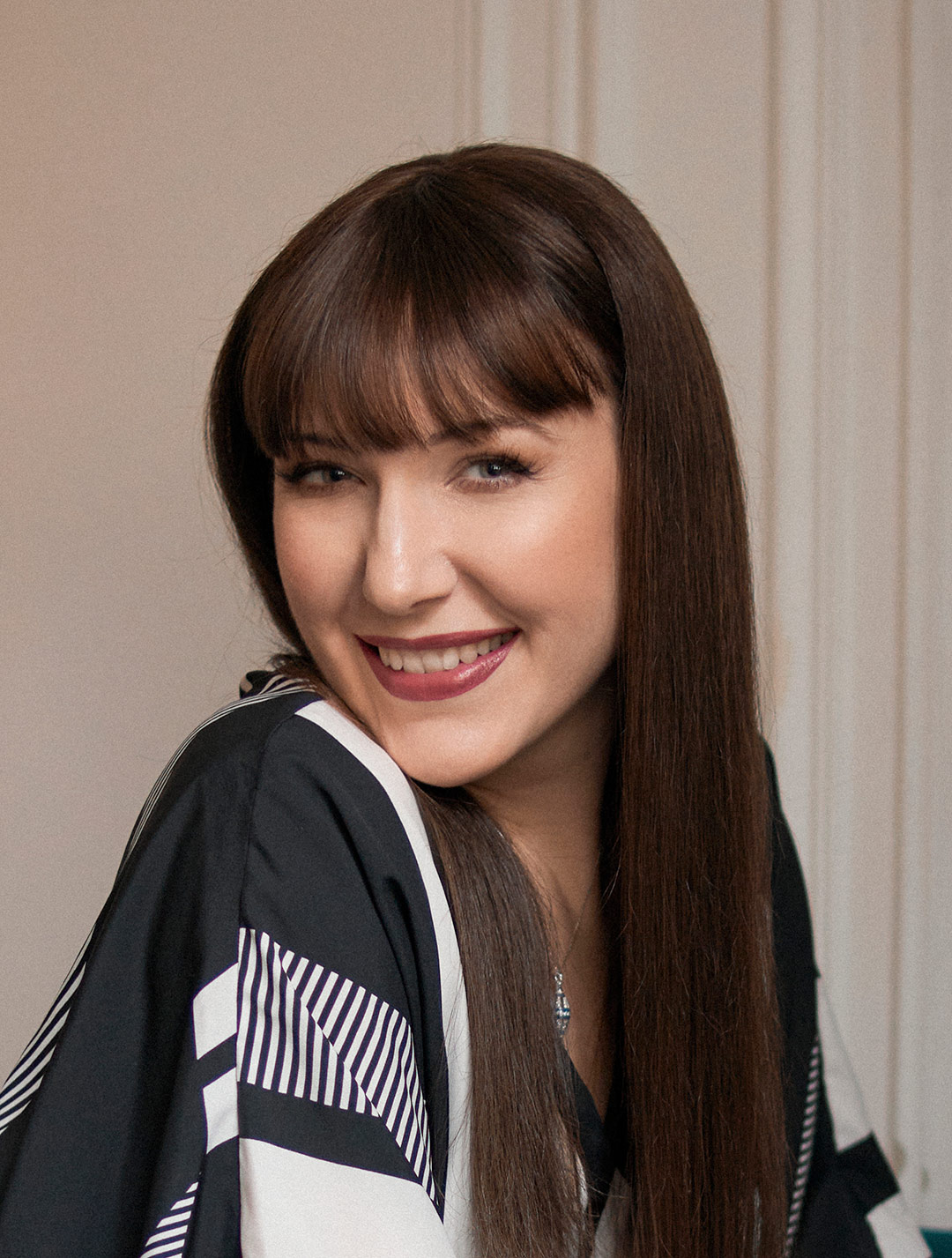 Your team must be in harmony…
I have a team of people who help to bring my vision to life, including my social media manager, editors, sub-editors, photographers, graphic designers, and SEO specialists; they are listed here. My role as the business owner means I must select the right people for each role, create a pleasant working environment (my girls are my jewellery family!) and ensure every cog in the machine is working perfectly. It's on me to find solutions on how to make sure internal operations run smoothly, all processes are clear, and everything within the team runs like a Swiss-made clock.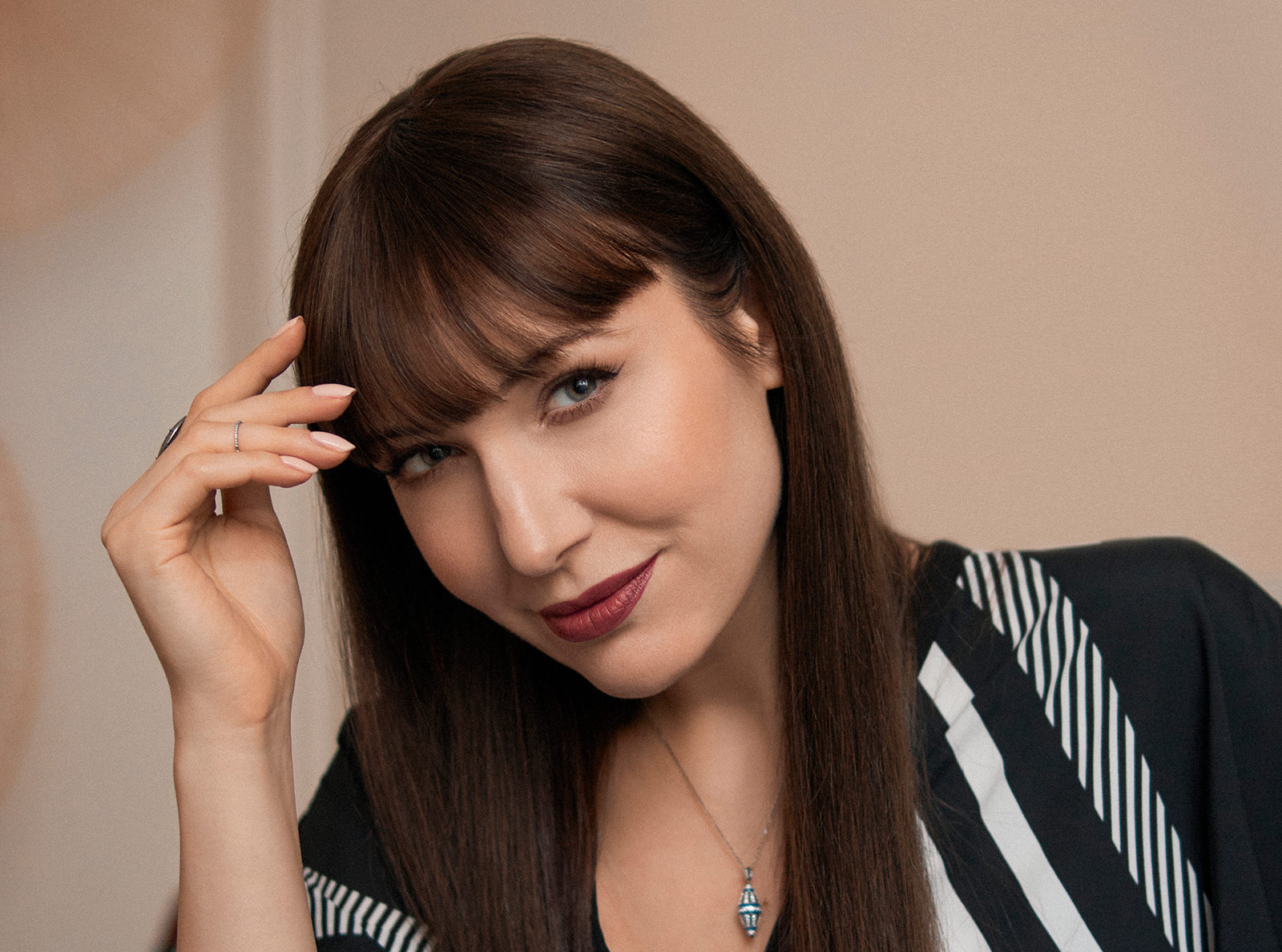 You are responsible to your audience…
Finally, and most importantly, there's a subtle pressure bubbling under the surface. I have built a loyal following over the last decade, and I am grateful to every person who follows KaterinaPerez.com. Now, though, I feel a deep responsibility to my audience, and I don't want to disappoint anyone by letting my standards slip, even by an inch. When people say they want to follow my path into professional blogging, I always ask them if they are willing to commit to this level of dedication. If they are 110% committed to this approach – always going the extra mile – then I know they are more likely to be successful, whether they're writing about jewellery or something else entirely.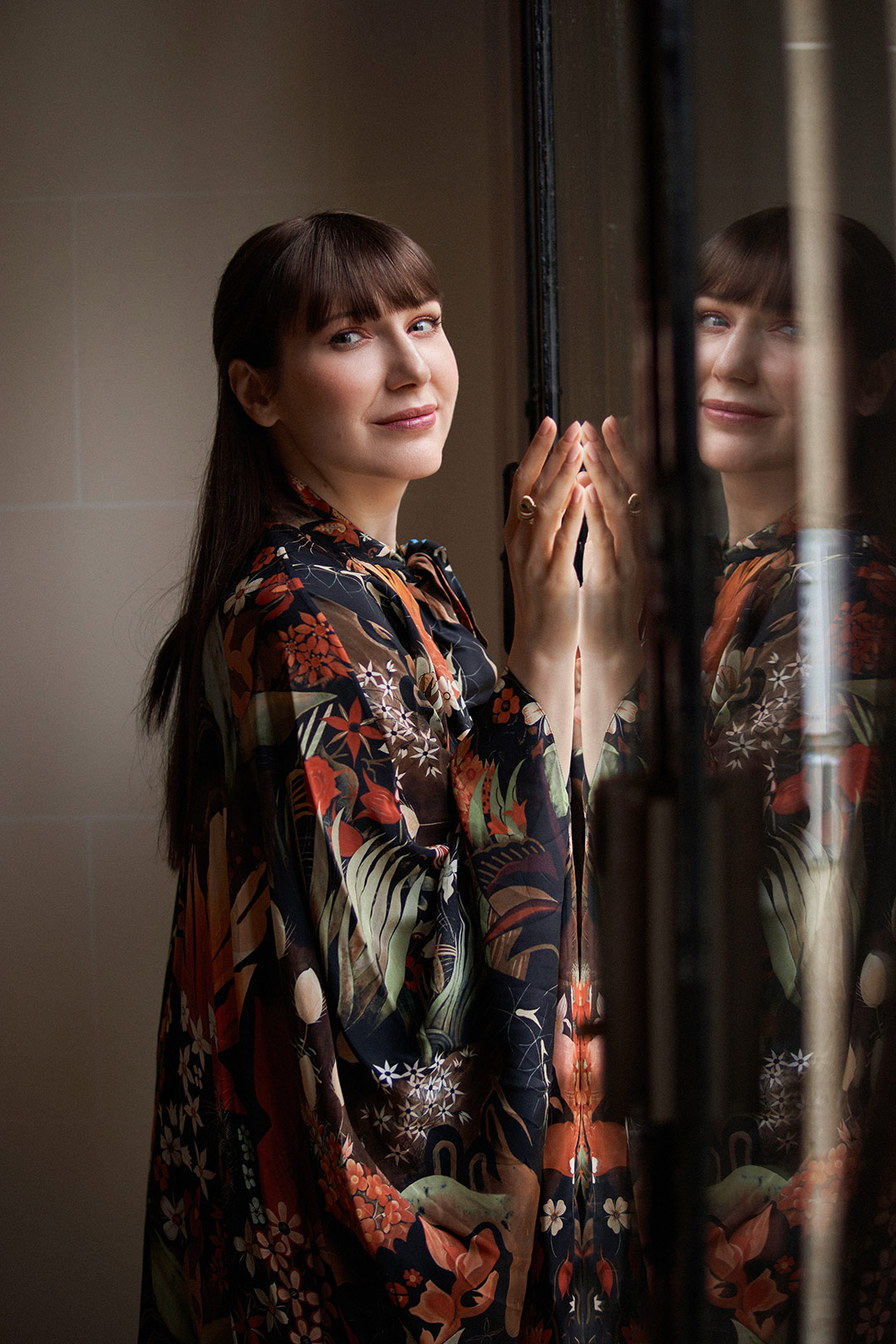 Travel means living out of a suitcase…
So, do you like being at home and sleeping in your own bed? Think again! After a busy day on an exhibition's show floor, returning to a hotel room can feel demoralising. I spend many weeks of the year 'on the road', which can affect my sleep, eating habits, exercise routine, family life, and all the other things we take for granted. When you don't feel rested, it can be hard to produce the quality content that advertisers and followers expect, and managing your own mental and physical health is key. To avoid burnout, any influencer, blogger or professional content creator needs to be aware of their own limitations. I learnt this a long time ago, but it is a lesson I must always remind myself about.
I hope this highlights some of the complexities of running a multi-faceted digital business. After ten whirlwind years full of ups and downs, I am thrilled to still be here, providing a destination for high jewellery lovers worldwide to witness new, inspiring, and uplifting finery. Ultimately, this makes all the challenges worth it ten times over.