I will never tire of meeting new and interesting people forging their own path in jewellery, especially when that route connects passionate collectors with talented designers. A new personality on my radar is Lena Aoun Tzortzis, the Founder of Theodore & C., which was established in 2018 and named after her two children, Theodore and Carolina. Her website is a digital marketplace, combining all the principles of a personalised, one-on-one jewellery concierge service with access to high and fine jewellery brands, after-sales services, watches and art. But to learn how this concept developed, we must go back to the beginning.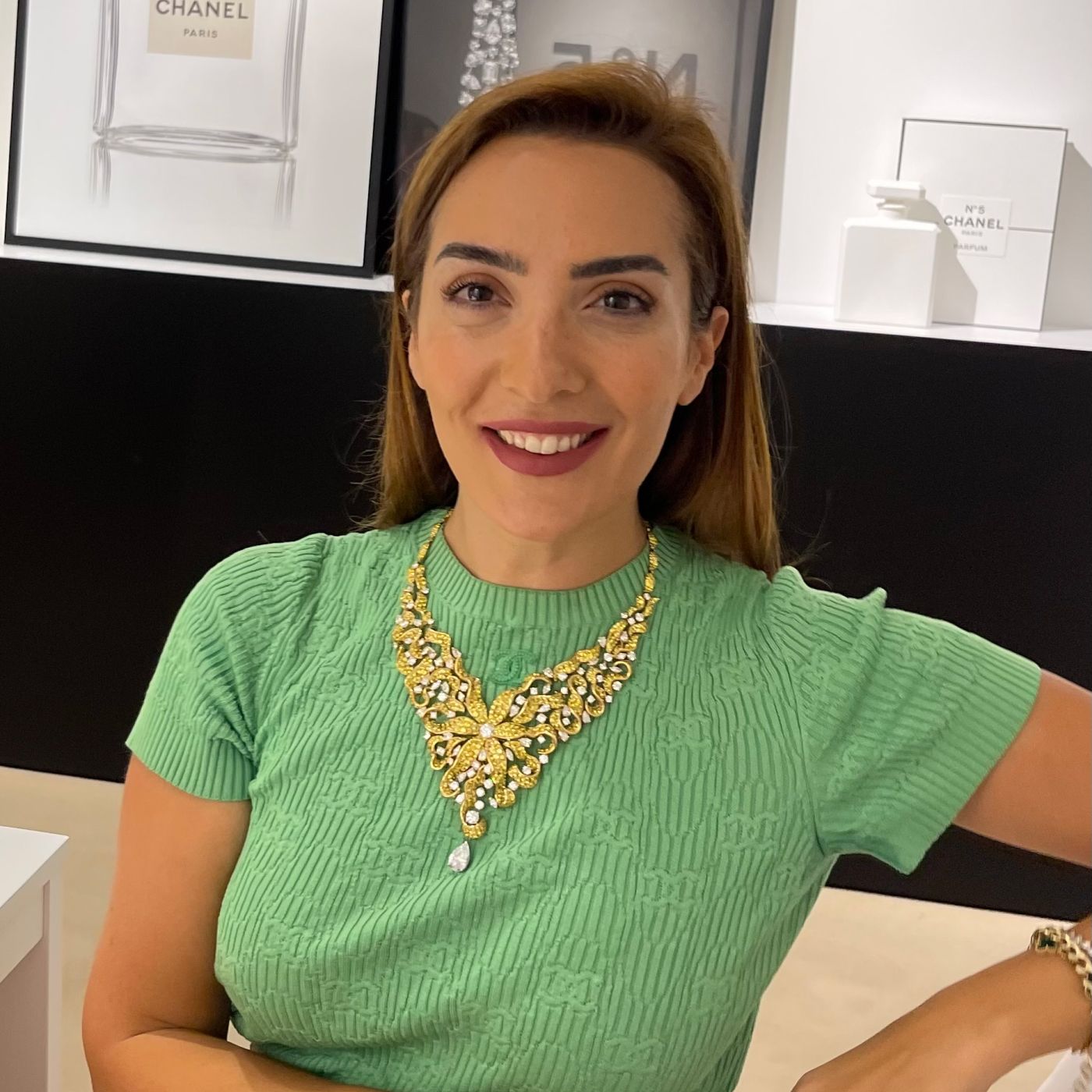 Lena was raised surrounded by jewellery – her father purchased pieces for her mother at every occasion, and her grandmother was equally passionate about jewels as an investment and left them to her daughters and granddaughters. "It was a source of security, but also pride and beauty," Lena explains. "Relatives and friends bought for each other's jewellery, for new-born babies, birthdays, graduations, and weddings. `I left my parents' home with a coffret of sentimental jewels and started collecting my own jewellery as soon as I got my first salary. Little did I know that this profound interest would become a unique leading online marketplace to combine the two languages I am wholeheartedly passionate about – jewellery and fine art."
After 12 years of working in the field of interior architecture, Lena's passion for precious stones intensified. People would notice her personal jewels and ask for advice on how to reproduce her style or what shape, colours, and cuts would bring sparkle to their eyes. So she began collecting, sourcing and curating, but also working with jewellery factories and workshops to customise pieces… by 2018, this had solidified into a genuine business – Theodore & C. – which continues to develop.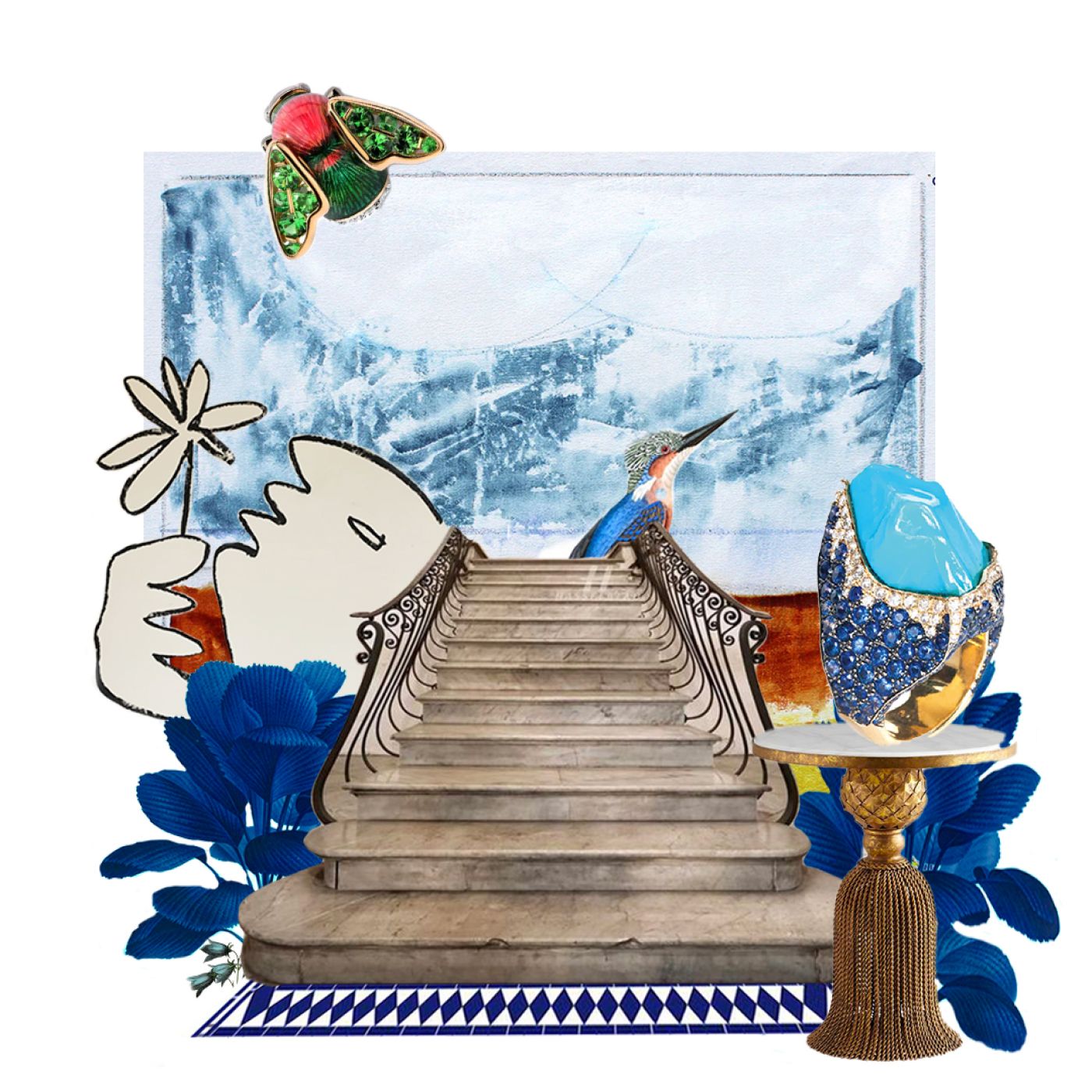 She says: "Back then it all started privately with few clients, by word of mouth, and the circle grew. Clients returned for the exclusive communication, ease of contact, sincerity, and the impression I made while wearing my own jewellery. It is a very personal and tight relationship that I have built with clients to reach their expectations."
This is undoubtedly the foundation of her digital business, which puts all these customer service principles into action on a larger scale. Today, Theodore & C. offers a custom service and a curated collection of jewels for the "era of online shopping and e-commerce but with personalised contact and concierge assistance at the top of the list". Lena draws on everything she knows about her customers to curate a selection of high jewellery brands, fine jewellers and watches that she knows they will love on a quarterly basis. Her criterion includes craftsmanship, quality, uniqueness, rarity, and attention to detail. On her site, you will find international jewellers like Austy Lee, Jacob&Co., and Anabela Chan, luxury watch brands including Rolex, Patek Philippe and Richard Mille, and rising brands like ASHAHA and ARAYA. She explains: "The experience is not only for customers but also brands, who receive special attention and a marketing approach that promotes their presence within an elite community [of buyers]."
Elsewhere, Theodore & C. offers a customisation and alteration service to reset vintage jewellery, create made-to-measure pieces and even build 'mini-me' sets for mother and daughter. Lena also appreciates the nervousness that some clients might have about shopping for high-value items online and has sought to rectify this with the option of certificates and after-sales service. For example, she gives customers the option of diamonds with a GIA certificate and more accessible gems that are graded by laboratories in her local region.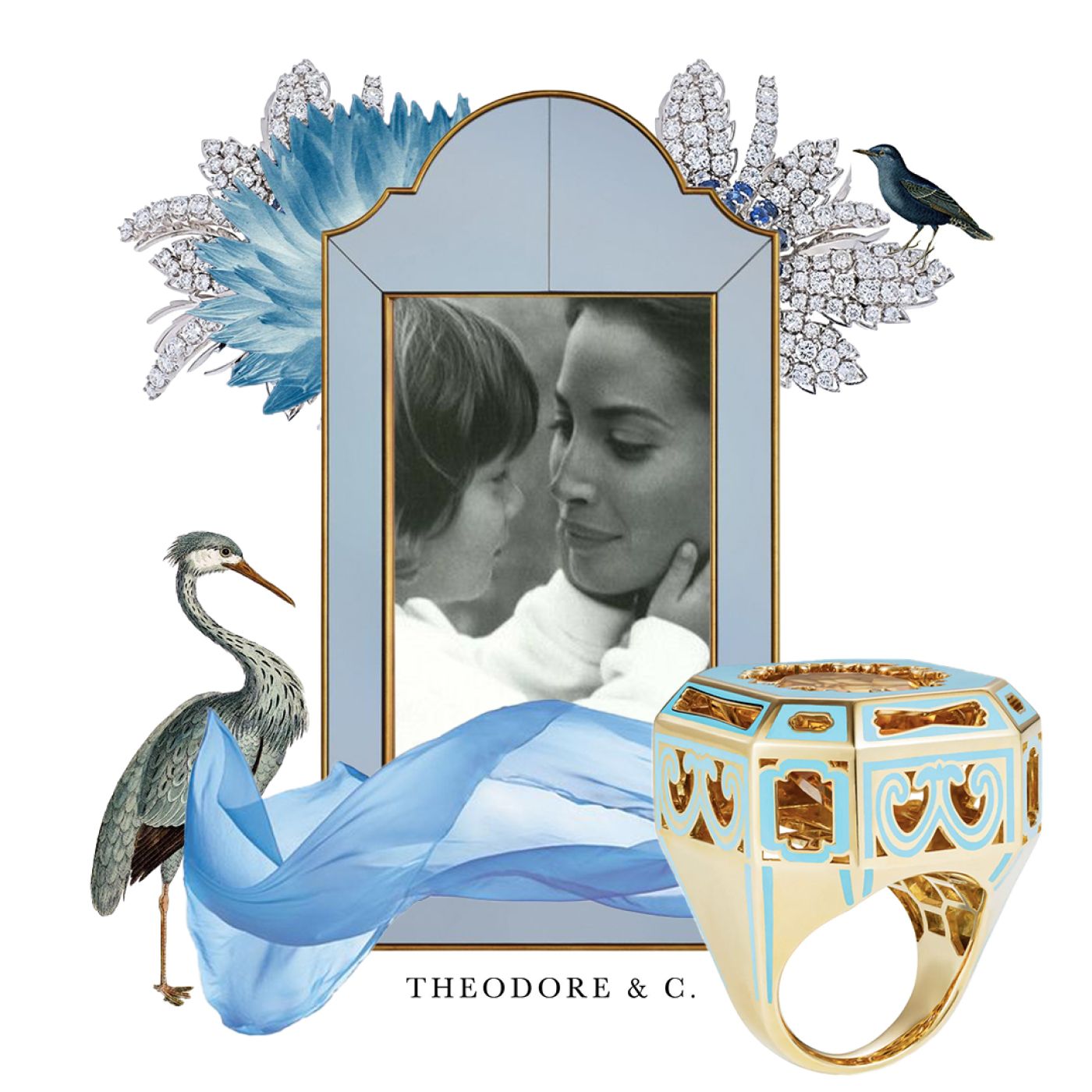 An exciting area of the website that is under development is the Theodore & C. custom jewellery line, which Lena hopes will soon feature a digital tool for customers to visualise their design in real time. "I do not design jewellery," Lena explains, "but I love to style jewels on the client and am fond of stones. I make sure the customer finds and get what he is dreaming of, both in terms of quality and end design."

Looking to the future, Theodore & C. is hoping to define its presence on the international stage. "I have been based in Dubai for the last 14 years," Lena notes, "but as my family is half Middle Eastern and half European, we almost have a leg in every city! I spend a lot of time in Greece, and during the pandemic, I spent three years in Germany. This has given me insights into client culture and psychology and helped build a network I continue to expand online and offline."
I do not doubt that someone as passionate about jewellery as Lena Tzortzis will enjoy even greater success in the future. Hearing her describe jewellery as her "language" is such a beautiful sentiment… I believe many readers of KaterinaPerez.com share this common tongue, no matter where they hail from.