Whether you're reacting to a social media post with big heart eyes or a slew of happy face emojis, these emoticons have become part of our everyday language. But if there's one we collectively use the most, it has to be the cheery smiling face. With April Fools' Day (1st April) just around the corner, now's the ideal time to explore pieces guaranteed to keep you grinning from ear to ear.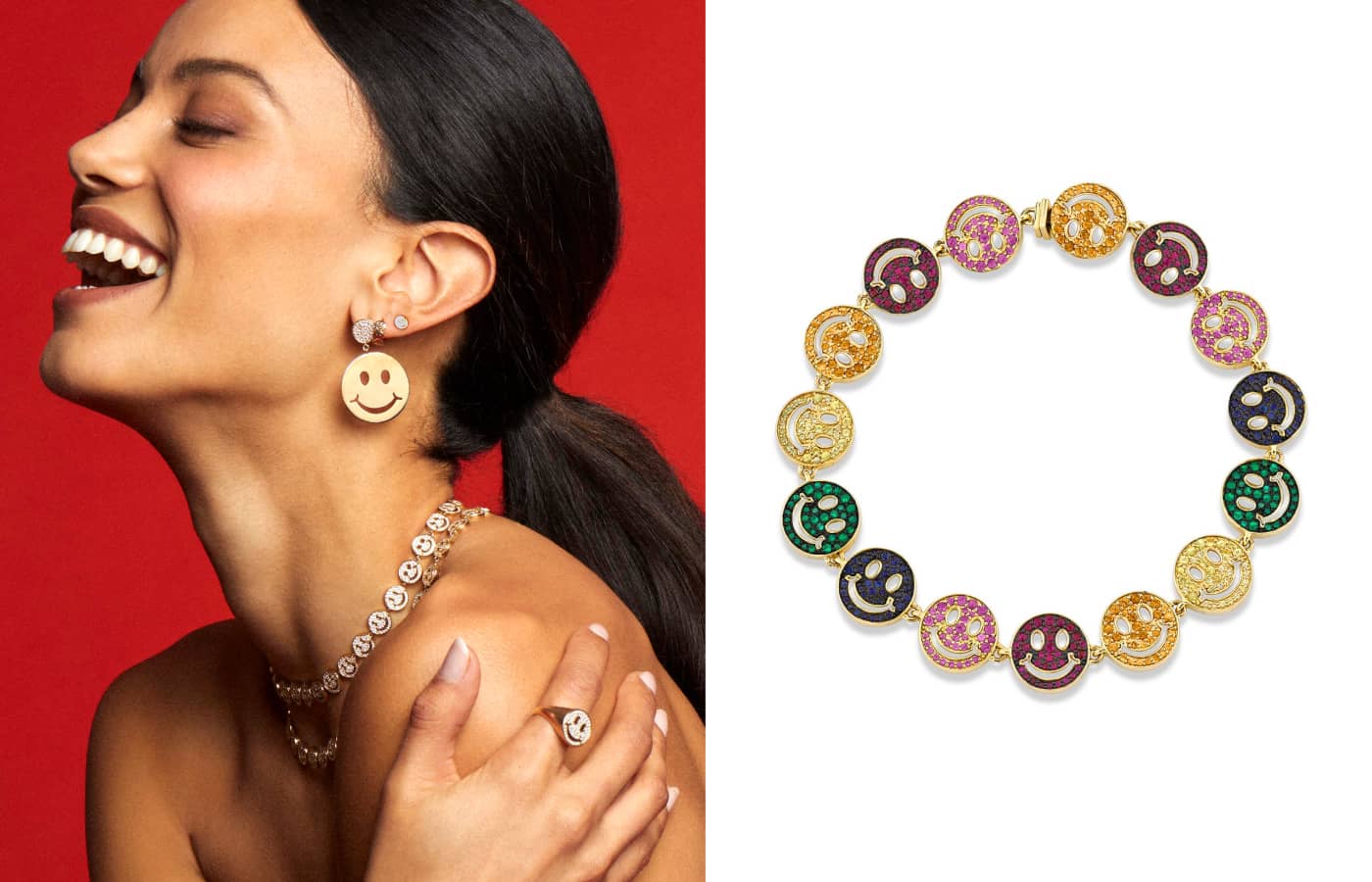 There are a few different takes on smiley face jewels. The first is the most obvious - the classic approach. That famous circle with two eyes and an upwards-curved mouth is one that many designers have included in their fine jewellery pieces to add an air of eccentricity to their collections. The designers behind Italian fashion and fine jewellery brand EERA have created a series of stand-out smiley face pieces. From large ear studs to statement rings, these bold unisex creations are easy to wear with every look.
Next, we have designers who have taken a funkier approach when including smiley faces in their designs. A perfect example is Italian jeweller Francesca Villa's take on smiling wrestling masks. Inspired by her son's fascination with the wild world of wrestling, Villa decided to take his passion for the sport and turn it into a colourful collection of statement rings. Each ring takes inspiration from Japanese and Mexican pro wrestling masks, studded with precious coloured gemstones and diamonds set into white or yellow gold, with a touch of enamel here and there.
Of course, we can't forget to mention watches when discussing the use of the iconic emoji. Big brands such as Hublot and Chanel have created timepieces in homage to the happy face with their unique stylistic imprint. Hublot's recent collaboration with Japanese artist Takashi Murakami brings to life his iconic Kawaii world in the Classic Fusion Takashi Murakami Sapphire Rainbow. The dial of this timepiece is set with 487 stones representing the colours of the rainbow: rubies, pink sapphires, amethysts, blue sapphires, tsavorites, and yellow and orange sapphires. All the gemstones are combined to recreate one of the artist's iconic floral smiley faces.
Chanel's horological take on the smiley face is slightly more futuristic. The Robot Premiere watch highlights a dial with the body of a sweet little robot with wide diamond eyes and dainty onyx and yellow gold arms. It might not be a true smiley face per se, but it sure brings a smile to our faces!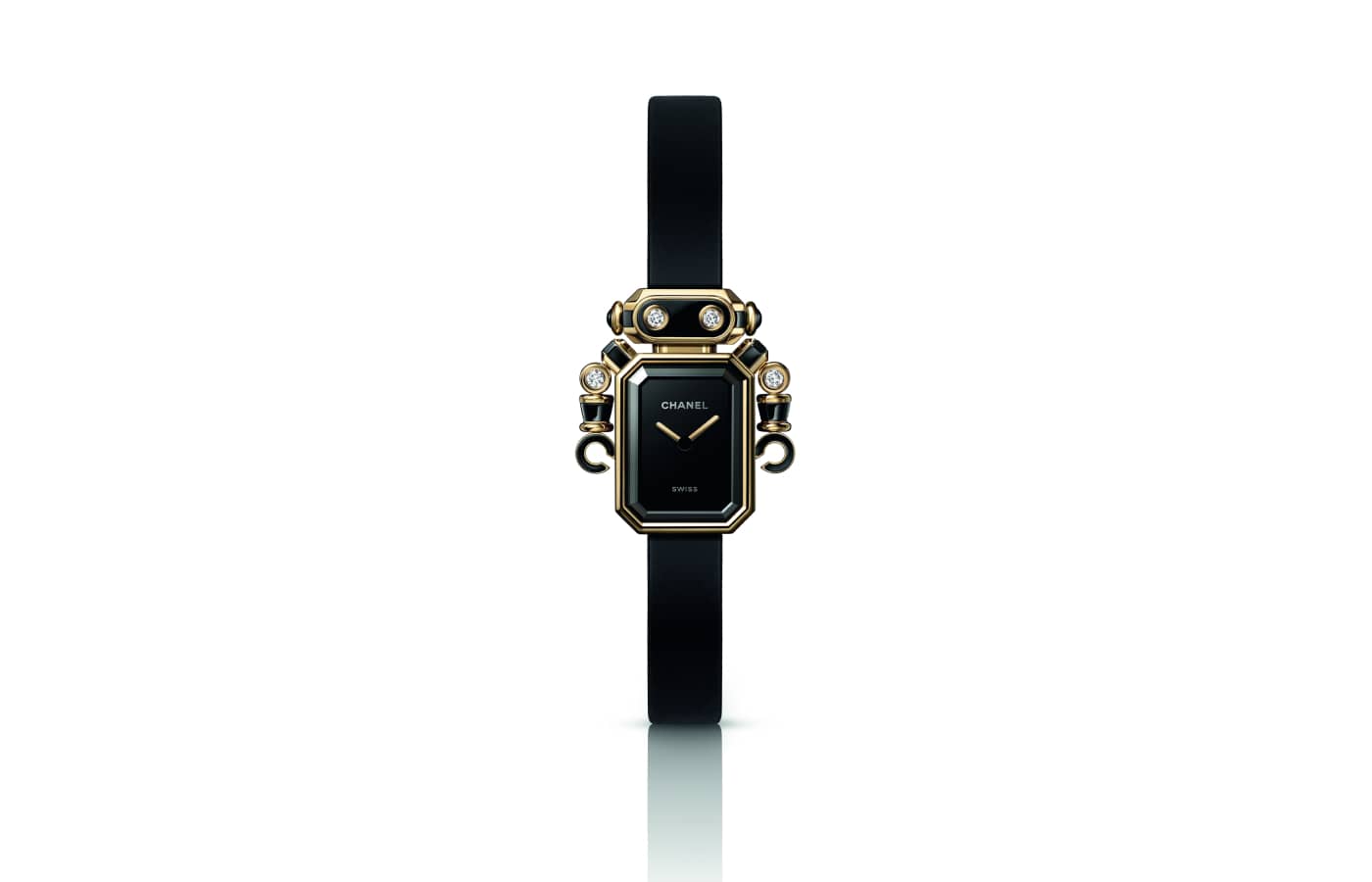 We are seeing this classic image being reinvented and redesigned in all different sorts of ways, incorporating a varied array of gems and metals to fit the varied aesthetics of fine jewellery and watch designers. So we hope that this April Fools' Day, you will all beam, smile and grin as wide as these pieces do.